Hebrew University makes huge profits by claiming Einstein's name and face photo rights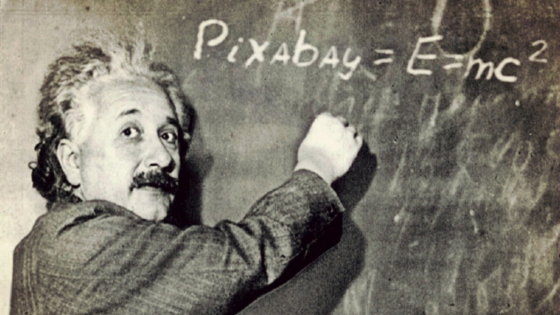 Many people will think of the name '
Albert Einstein
', but in reality, the
publicity rights
regarding Einstein's name and facial photographs are managed by the
Hebrew University
of Israel, and it is enormous every year. Brings a great license fee to the Hebrew University. The Guardian, a major British daily newspaper, summarizes the history and problems of Einstein's publicity rights business.
Who owns Einstein? The battle for the world's most famous face | Advertising | The Guardian
https://www.theguardian.com/media/2022/may/17/who-owns-einstein-the-battle-for-the-worlds-most-famous-face
In July 2003, physicist Tony Rothman was preparing to publish a book called '
Everything's Relative
,' which describes events in the widely misunderstood history of science. The title was named after Einstein's Theory of relativity, so it was originally planned to use Einstein's face photo on the cover, but the editor was a few weeks before the publication date. I received an email from Einstein saying, 'I can no longer use Einstein's face photo.'
The editor told Rothman that anyone with Einstein's face photo rights was very aggressive and could be accused of not paying a large license fee for the publisher. Rothman wasn't convinced, but the publisher was reluctant to dispute in court or look for problems with the allegations, so the cover of 'Everything's Relative' was eventually replaced.
Einstein's right of publicity is claimed by the Hebrew University of Israel. Einstein's manuscripts, copyrights, royalties and other literary assets were once inherited by his secretary and stepdaughter, but after the deaths of the two, they were donated to the University of Hebrew according to the will of Einstein, who was Jewish. .. At the time of Einstein's death, there was no legal concept of publicity rights regarding names and facial photographs, but by the time Hebrew University inherited Einstein's various heritage in 1982, publicity rights already existed, and Hebrew University also He began to insist on 'the right to Einstein's name and face photo.'
The Hebrew University reviews applications from companies and institutions that want to use Einstein's name and face photo, and decides whether to use it and the license fee. We have not resigned to legal measures against those who do not follow the decision, and we have already tried Einstein for T-shirts, Halloween costumes, coffee beans, SUV trucks, cosmetics, etc., and the target is not only small and medium-sized enterprises but also Coca.・ It extends to multinational companies such as Cola and Disney.
For example,
Baby Einstein
, which sells baby products, was a Disney company in 2005, and the license fee for 50 years to use the name was 2.66 million dollars (about 340 million yen). I paid. We also know that in 2021, the British government, which hired Einstein for a TV campaign for
smart energy meters
that help reduce carbon emissions, paid the Hebrew University a private amount. The Hebrew University of Jerusalem earns an average of $ 12.5 million a year from Einstein's right of publicity, with conservative calculations totaling $ 250 million.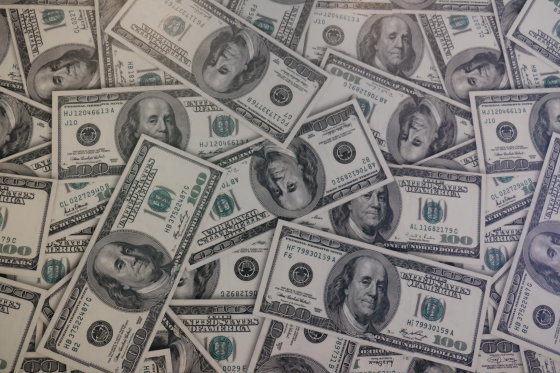 Einstein's right of publicity business was started by Roger Richman, an American lawyer who worked on product placement agencies that feature real company and product names in movies and TV dramas. In 1979, the year after the agency was founded, Richman was asked by the bereaved family of American comedian W.C. Fields to 'become an agent.' Fields died in 1946, but even after that, Fields' face was sometimes used arbitrarily in various products, and the bereaved family gave dignity such as 'a poster with Fields' face on a baby wearing only a diaper'. He wanted to stop selling dirty products.

Richman investigated the case law on the right of publicity after death, and Universal Pictures said that the bereaved family of Bela Lugosi , who is famous for starring 'Dracula ', 'rights to Bella's face photo are not the movie company but themselves'. I found a case law that appealed to me. In this case, the proceeding was dismissed because 'Bella in her lifetime did not sell her photo for commercial purposes,' but Richman said from this case that 'if she was a celebrity who sold her photo in her lifetime.' , The bereaved family has the right of publicity. ' In fact, a few months later, he filed a lawsuit against the US Postal Service, which was trying to issue a Fields commemorative stamp, and succeeded in taking Bella's case and paying the license fee.

Later, Rich Man was commissioned by the bereaved families of 'dead celebrities,' including Marilyn Monroe and Sigmund Freud, to start a litigation business on behalf of the bereaved families claiming publicity. At first glance, Richman seems to be a good businessman, but Richman himself considers himself 'a person who fights against major advertising agencies, broadcasters, movie studios, manufacturers, publishers and protects the dignity of the deceased celebrity'. It seems that it was. And in 1985, with the help of Rich Man and others, a law recognizing the right of publicity after death was passed in California, and Rich Man's activities also gained legal backing.

Richman also wanted to manage Einstein's right of publicity, which he had a close relationship with his father, and after collecting various advertisements in which Einstein's face photo was used arbitrarily, he said, 'Preventing such abusive use.' Contact the people concerned. The Hebrew University, which had inherited various rights to Einstein at the time, appointed Richman as an 'exclusive global agent' on July 1, 1985. According to the agreement between Richman and the Hebrew University, 65% of the license fee and 50% of the amount paid by unauthorized users by legal action will be the Hebrew University's share.

The Hebrew University and Richman have set guidelines for using Einstein, 'NG for tobacco, alcohol, and gambling,' 'NG for quotations and official fabrications,' and 'Einstein with balloons.' We have set standards such as 'It is NG to pretend to be an idea.' When Apple tried to use Einstein for a commercial for 'Think Different,' Richman demanded a license fee of $ 600,000 (about 72 million yen at the rate at that time), and Steve Jobs reduced the license fee directly. It seems that he called for. Richman, on the other hand, said, 'There is only one Einstein.' 'If you're not happy with the amount, you can hire Mae West (American actress), because she was thinking differently.' As a result, Jobs agreed to pay.

Apple --Think Different --Full Version --YouTube


Richman was indignant at being considered a 'marketing demon' in court and the media, but after confirming that the other party was acquired by a major company, he raised the license fee and had a relationship with physicist Einstein. I was doing a lot of commercial activities, such as collecting license fees from companies that used the name 'Einstein' because of their origin.

Zeeb Rosenkrantz, a curator who was involved in the preservation of Einstein's dissertations at the Hebrew University, has also been in charge of checking Einstein's commercial use approval since the 1990s. 'I'm a historian, not a businessman, but for some reason the university has decided that this is my role,' Rosenkrantz told The Guardian.

'If it was purely commercial, he would have refused to use his name on it,' Rosenkrantz said, but Richman is fairly broad. He said he pressured him to allow the use of his name. 'It wasn't purely profitable for Rich Man, but it was business after all, and I was in the academic world. It wasn't an easy subject,' Rosenkranz said at the time. Recalled that his work faced an ethical dilemma. Among them, Rosenkrantz was particularly uncomfortable when Richman persuaded the Hebrew University in 2005 to acquire Einstein-related trademarks in more than 200 fields such as metal detectors, umbrellas, and arcade games.

Laws on post-mortem publicity rights are confusing, with some countries prescribing post-mortem publicity rights, such as Brazil, Canada, France, Germany and Mexico, while others do not. In the United States, it varies from state to state, and 24 states have adopted formal laws on the right of publicity after death, but the number of years allowed varies from 20 years after death in Virginia and 100 years after death in Oklahoma and Indiana. .. In a 2012 trial in which the Hebrew University of Jerusalem sued General Motors for using Einstein's face in advertising, 'the right of publicity after Einstein's death is not granted' under the law of the state of New Jersey where Einstein died. Was decided.

At the time of writing, New Jersey is considering drafting a 'law governing the right of publicity of those who have died in the state.' If the standard of '70 years after death' is adopted as well as copyright, Einstein's right of publicity, which died in 1955, may expire in 2025.

In addition, Green Light Rights, which took over Einstein's portrait rights management after Richman's death, owns a website that applies for the use of Einstein's name and face photo, but the site name is ' Einstein.biz ' The Guardian points out.

The Official Licensing Site of Albert Einstein
https://einstein.biz/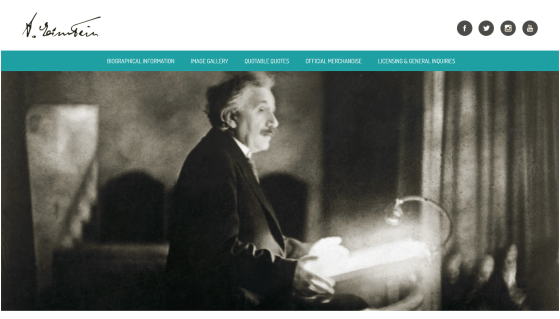 in Note, Posted by log1h_ik