Five happy changes for those who have started running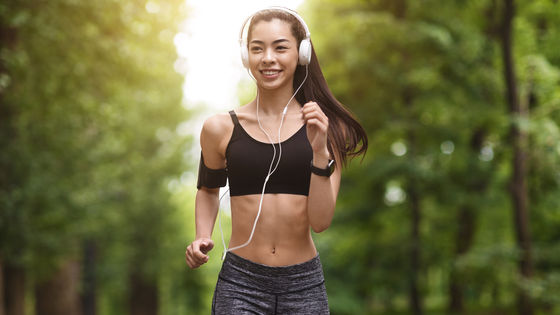 There are many people who say, 'I know that moderate running is good for my body, but I haven't really thought about what will change in my body.' Richard Bra, an exercise physiologist at Loughborough University in the United Kingdom, talks about the health benefits of running for those who like to run in the wind outside and for those who routinely sweat on an indoor treadmill. Mr. Globe explains.

How running changes your body | Live Science

https://www.livescience.com/how-running-changes-your-body
·table of contents
◆ 1: Changes in muscles
◆ 2: Bone changes
◆ 3: Changes in metabolism
◆ 4: Changes in the circulatory system
◆ 5: Impact on mental health and learning ability
◆ 1: Changes in muscles
Since running is not an exercise whose main purpose is to build muscle like weight training, the change in the appearance of the muscle is relatively gradual, but it changes steadily from a micro perspective. That is the increase in
mitochondria
, which are deeply involved in intracellular energy metabolism, and the blood vessels that supply oxygen to muscles.
According to Bragrove, running increases the number and size of mitochondria, allowing mitochondria to generate energy more efficiently. This allows you to exert more power when moving your muscles.
'Aerobic exercise, such as running, causes changes in muscles, such as an increase in the size and number of mitochondria that use oxygen to produce energy, and an increase in the number of capillaries that supply oxygen to the muscle. There is also evidence that running by older people without strength training significantly increased their muscle mass and strength. '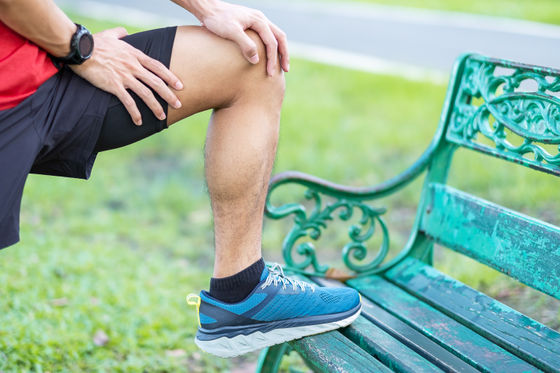 ◆ 2: Bone changes
Julius Wolff, a German surgeon who was active in the latter half of the 19th century, advocated '
Wolf's Law
' that 'bones develop the most suitable structure to resist the force applied to them.' It has been found that running also has a positive effect according to Wolff's law.
'Running is a shocking exercise. In particular, the bones of the lower limbs are exerted two to three times as much as the body weight each time you step on them. Such shocks are beneficial to the bones and promote changes in bone density. You can reduce your risk of developing
osteoporosis
in the rest of your life, 'says Bragrove.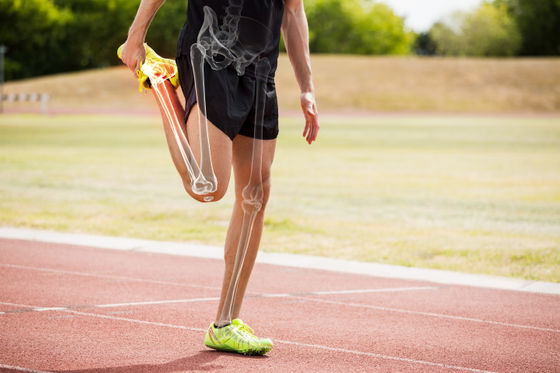 ◆ 3: Changes in metabolism
'Metabolism' here refers to 'all physical and chemical processes in the body that convert or use energy, such as breathing, blood circulation, thermoregulation, muscle contraction, digestion of food and nutrients, etc.' increase. The energy consumed by metabolism varies depending on the age, height, weight, and other conditions of the individual, but it also varies depending on the intensity of physical activity such as running.

If you move your body, energy will be consumed by that amount, but running can be expected to have more than that. Regarding changes in metabolism after running, Mr. Bragrove said, 'Exercise such as running increases metabolism in order to respond to increasing energy demand. Especially after high-intensity running, metabolism is up to 36. It stays up for hours, which means you'll burn more calories while you're resting, and you'll lose body fat in the long run. '

◆ 4: Changes in the circulatory system
The circulatory system is a network of blood vessels and organs that go around the body, and plays an important role in life such as supplying oxygen and nutrients to the body and removing carbon dioxide and waste products. Therefore, if cardiovascular problems occur, such as the buildup of fat in the arteries and the tendency for blood clots to form, the risk of cardiovascular
disease such as stroke, heart attack, and coronary heart disease
increases.
If running improves cardiopulmonary function, it can reduce the risk of developing these cardiovascular diseases. 'There's a lot of convincing evidence that regular aerobic exercise, like running, several times a week reduces your risk of developing cardiovascular disease. Exercise increases blood pressure,' Bragrove said. It regulates, improves cardiac function, burns excess energy, and increases the sensitivity of insulin to regulate blood levels, all of which help reduce the risk of high blood pressure and type 2 diabetes. I will. '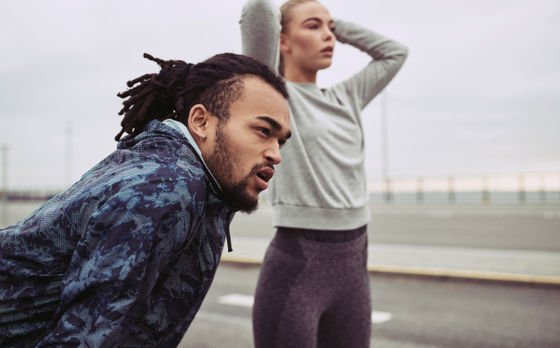 ◆ 5: Impact on mental health and learning ability
The effects of running extend not only to physical health but also to mental health. An analysis of more than 100 studies on running and mental health led to the conclusion that 'running has a positive and significant impact on mental health, especially depression and anxiety disorders.'

"Running can help improve self-esteem, and the runner's high that you get from running can help improve your mood. More interestingly, regular running is also associated with improved learning ability, which is cognitive to the elderly. We also know that it reduces functional degradation, 'Bragrove said.

in Note, Posted by log1l_ks