It is pointed out that apps that can not be used for free are lined up in the top of the 'free apps' of the Mac App Store.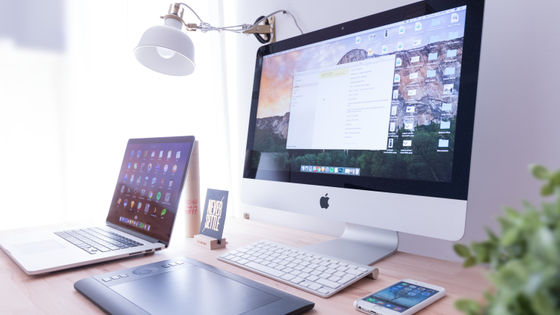 It has been pointed out that the Mac App Store, a platform where Mac apps can be downloaded, is lined with a number of 'substantially paid apps' that are 'free' but actually require a purchase process.


Thread:
Top Mac App Store dev abuses Free with In-App Purchase for bait-and-switch apps demanding upfront payment, not free in any respect.

Top Free 38, 38, 99
Top Grossing 61, 68, 95

GCalendar for Google Calendar
Docs Pro for Google Drive
Openly a Link

https://t.co/yE7aWfNacp — Jeff Johnson (@lapcatsoftware) April 12, 2022


According to app developer Jeff Johnson, the download itself is free, but when you open it and try to actually use it, you are asked for 'in-app purchase', and apps that can not be used at all without purchasing are stored as 'free'. It is said that it is open to the public.

Examples include apps such as 'GC calendar for Google Calendar', 'Docs Pro for Google Drive', and 'Openly a Link', but these are 'free app rankings' according to a survey of the site ' Appfigures ' that records the popularity of the store. It has been revealed that it is positioned in the top 100.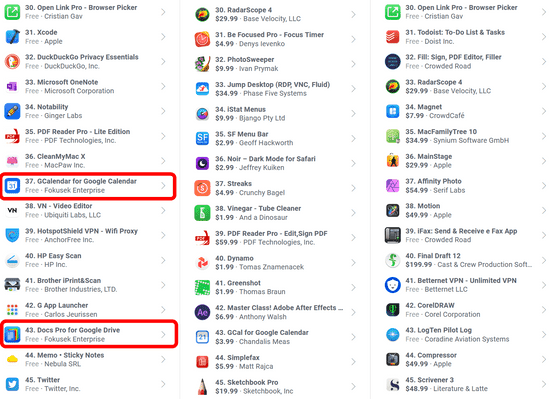 Users who have downloaded these apps have posted angry reviews such as 'It's a false ad,' 'I thought it was a free trial version, but I can't even try it,' and 'I should look for another app.'

Here are some reviews from Docs Pro for Google Drive. Https://t.co/ZYUJ3bM5ZU pic.twitter.com/TomcOhhnlS

— Jeff Johnson (@lapcatsoftware) April 12, 2022


It seems that developers of such apps are doing similar techniques in other apps, and Johnson has picked up nine other apps and cautioned that 'it will not work at all unless you purchase it'. ..

This developer has 9 apps in the Mac App Store, all of which seem to have the same 'business model': free to download, with In-App Purchase, but the first time you open the app, it demands an upfront one-time purchase, otherwise it doesn't work at all.

No trial, no subscription. pic.twitter.com/xnlqlrScTQ

— Jeff Johnson (@lapcatsoftware) April 12, 2022


'The App Store is said to protect consumers from malicious developers, but just reading the reviews above shows that this isn't true. The app violates the App Store guidelines. It doesn't matter what you're doing, because the guidelines are entirely under Apple's control and are arbitrary, vague, variable, and negligible rules. The problem is that the App Store is a blatant decoy. It doesn't protect users from apps that are hoisting money from many users. '