Hackers access internal tools of mail delivery service MailChimp and exploit data for phishing attacks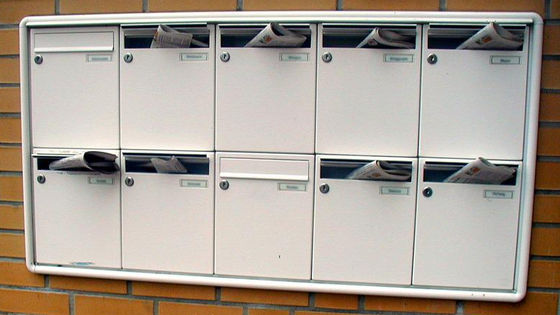 There are a series of phishing attacks against users of '
Trezor
', which provides hardware-type wallets for virtual currencies
.
It turned out that it was due to being stolen.
Ongoing phishing attacks on Trezor users | by SatoshiLabs | Apr, 2022 | Trezor Blog
https://blog.trezor.io/ongoing-phishing-attacks-on-trezor-users-edd840b17304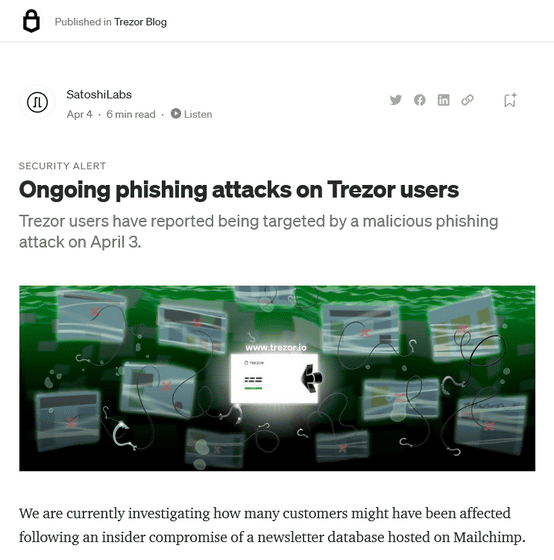 Hackers breach MailChimp's internal tools to target crypto customers

https://www.bleepingcomputer.com/news/security/hackers-breach-mailchimps-internal-tools-to-target-crypto-customers/
The attacker launched a social engineering attack on several MailChimp employees and successfully broke into internal customer support and account management tools. It appears that you have accessed 319 MailChimp accounts and exported what appears to be a mailing list from 102 customer accounts.
Since the attacker was also able to access MailChimp's API key, he launched a phishing attack against users of each service via MailChimp.
One of them, 'Trezor', which provides a hardware wallet for cryptocurrencies, was sent an email urging them to download the software and reset the wallet PIN. This software was malicious software that steals cryptocurrencies in the wallet.
The actual text of the email is as follows.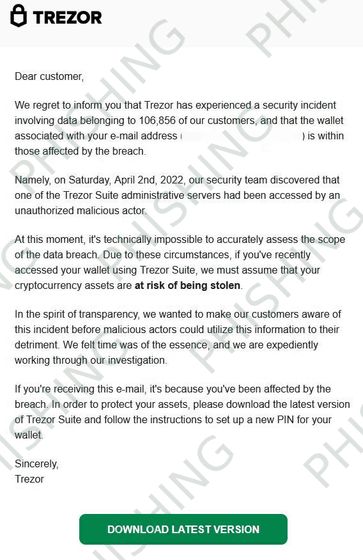 The compromised account has already been revoked and the API key is no longer available.

MailChimp recommends enabling two-factor authentication for all customers for additional protection.