There is a vulnerability in software for Tesla that can hack car functions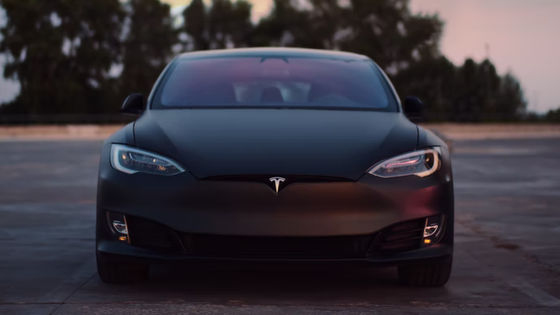 Security experts have pointed out that some third-party software provided for Tesla's vehicles is vulnerable to the ability to hijack some of the vehicle's functionality from the outside. The problem is not with Tesla's system or infrastructure, but with the car owner.


So, I now have full remote control of over 20 Tesla's in 10 countries and there seems to be no way to find the owners and report it to them…

— David Colombo (@david_colombo_) January 10, 2022


Third-Party Software for Teslas Can Be Hacked, German Teen Says --Bloomberg
https://www.bloomberg.com/news/articles/2022-01-12/teen-hacker-claims-to-have-taken-control-of-25-teslas-worldwide

German security expert David Colombo has confirmed that the vulnerability can be used to access the functionality of more than 25 Tesla vehicles in more than 13 countries.

Specifically, it seems that it is possible to cancel the sentry mode that watches the vehicle, open and close doors and windows, start keyless driving, operate the car audio system, and so on.

Still I now can remotely run commands on 25+ Tesla's in 13 countries without the owners knowledge.

Regarding what I'm able to do with these Tesla's now.
This includes disabling Sentry Mode, opening the doors / windows and even starting Keyless Driving.

[2 / X]

— David Colombo (@david_colombo_) January 11, 2022


Vehicle of the accelerator and the brake during operation, can not be steering operations I understand that 'not a full remote control', in suddenly volume fully open during running of the highway Rick roll or is, or open the door, head If the light blinks continuously, it will endanger the surrounding area.

Tesla's security team has also begun investigating this matter.

Addition as of 11. Jan 22:33 (CET)

Tesla's Security Team just confirmed to me they're investigating and will get back to me with updates as soon as they have them.

[8/8]

— David Colombo (@david_colombo_) January 11, 2022


In addition, the CVE number allocation reservation was also made by the American NPO MITER, which has set the 'CVE (Common Vulnerabilities and Exposures)' given to security issues.

The MITER CVE Assignment Team reserved a CVE for it.

????

[9/9]

— David Colombo (@david_colombo_) January 11, 2022


According to Colombo, the software maker hasn't released a fix yet, so he asked news site Bloomberg not to release details.