Finally, a fully autonomous tractor goes to the market, and an unmanned tractor cultivates a field without permission like this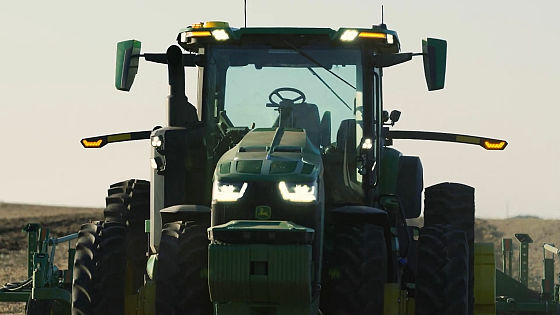 Robots and AI are being introduced in various places, such as the development of
home delivery drones
and the automation of cash registers,
raising concerns that
human jobs may be robbed.
On the other hand, in agriculture, the shortage of people and successors is already becoming serious, and it may not be possible to secure sufficient food to support the region. Therefore, agricultural equipment manufacturer John Deere has developed
the 'Autonomous 8R Tractor
', a fully autonomous tractor to make up for the labor shortage. Announced at CES 2022, a digital trade fair.
At CES 2022, John Deere tractors break new ground with full autonomy --CNET
https://www.cnet.com/tech/mobile/at-ces-2022-john-deere-tractors-break-new-ground-with-full-autonomy/
John Deere takes a step into the future with first fully autonomous tractor
https://electrek.co/2022/01/04/john-deere-takes-a-step-into-the-future-with-first-fully-autonomous-tractor/
You can see what the Autonomous 8R Tractor looks like by watching the following movie. '
Autonomous 8R Tractor | John Deere Precision Ag --YouTube
The Autonomous 8R Tractor was introduced to agriculture by Doug Nims, the fourth generation of a farming family in Minnesota, USA.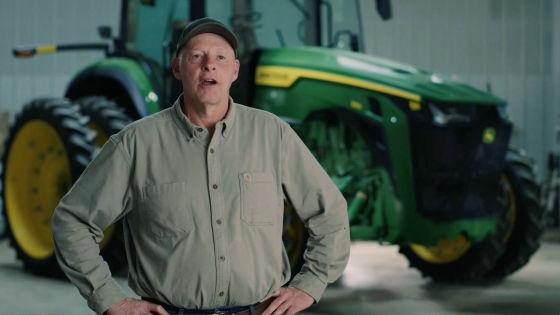 Nims grows corn and soybeans on 2000 acres of land.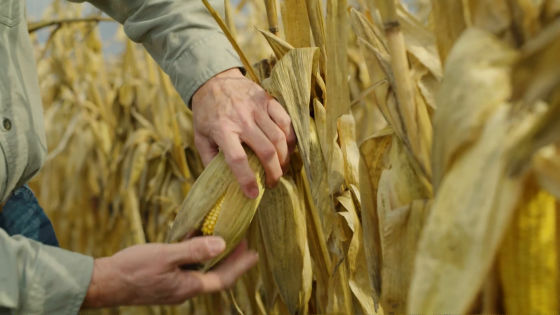 "When I started farming, technology didn't exist and I did it all manually," says Nims.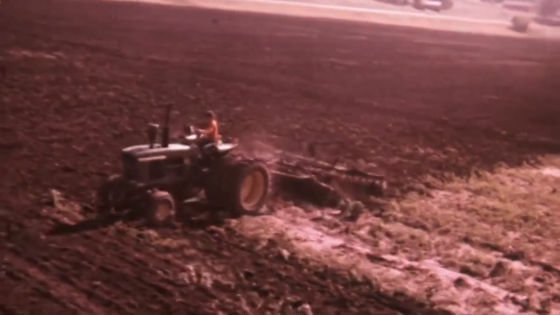 "The first time I swiped my smartphone to operate an unmanned tractor, I was very excited," says Nims.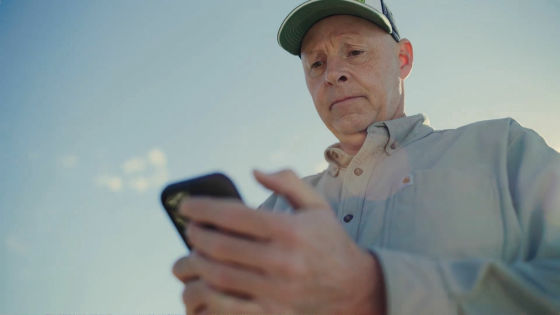 The driver's seat of a tractor that runs on farmland and cultivates soil is certainly unmanned.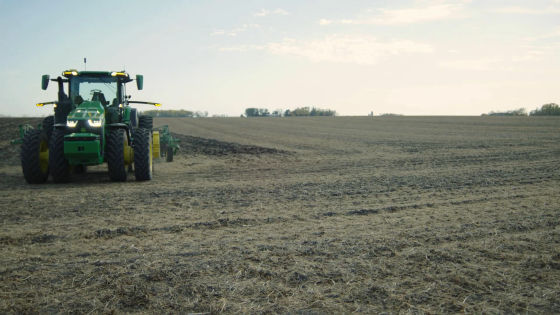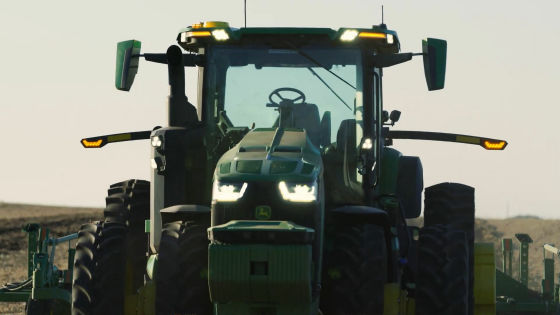 When you reach the edge of the farmland, the tractor will automatically turn.
"We plow
as if I were doing it," Nims said.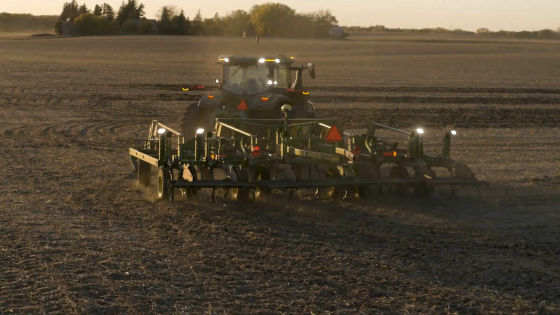 With Autonomous 8R Tractor, you can monitor your tractor through the app on your smartphone to see how much fuel is left, what area of land has been cultivated, and how much is left.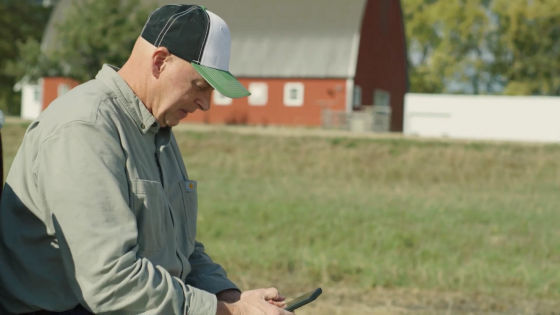 The actual application screen looks like this.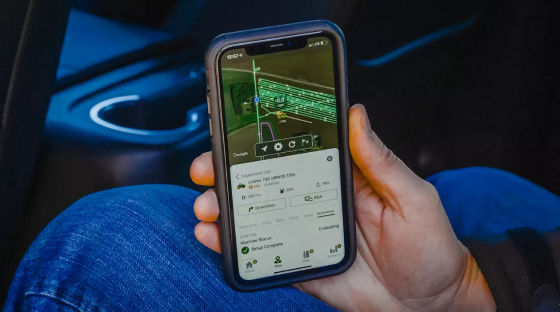 This is the state of the driver's seat. The Autonomous 8R Tractor wasn't built from scratch, but added to
the already popular 8R410 tractor.
A total of 12 stereo cameras
are installed both in front and behind, and with NVIDIA's GPU, you can watch live streaming from your smartphone.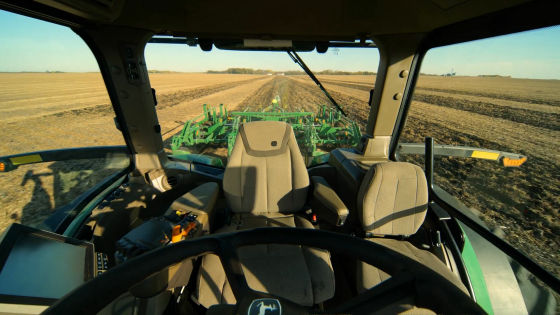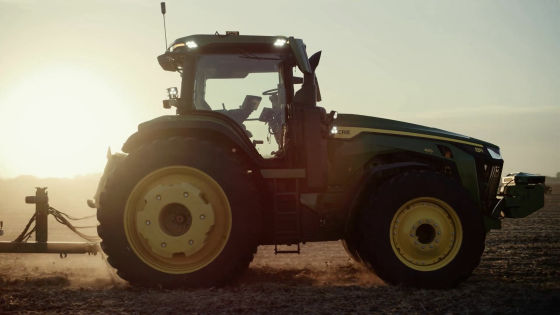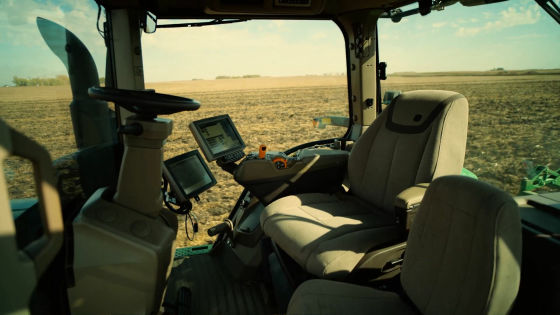 In the event of a shortage, the tractor will stop and the app will alert you. It is possible to check if there is something to be removed from the camera installed in the tractor, and it seems that all the information can be obtained with the application. When farming, human resources are tied to the tractor, but if the tractor can be run unattended, the farmer can start a business other than 'driving the tractor'. This is a great advantage for farmers.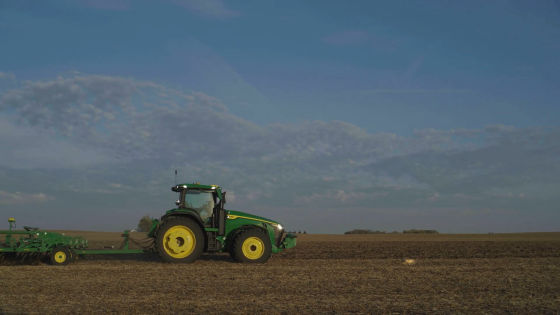 Another advantage is that you can proceed with farm work even at night or in bad weather.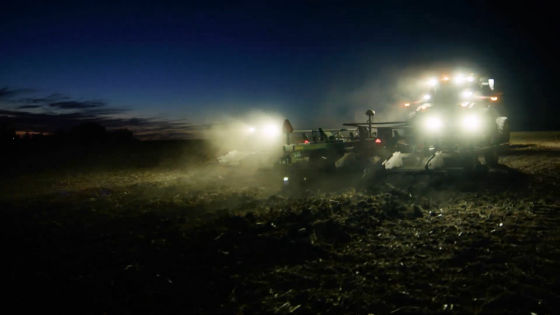 'By introducing an autonomous tractor, we can do things we couldn't do before without time.' 'Agriculture is a traditional job, but we can challenge and accept new ones.' Nims said, showing that autonomous tractors have made a big difference in life.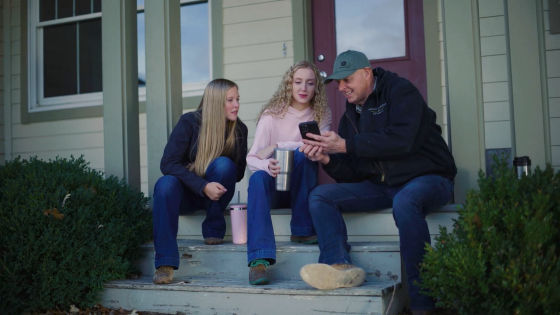 According to Jahmy Hindman, Chief Technology Officer of John Deere, it took 20 years to develop a fully autonomous tractor that would move on time and complete quality work. Also, at the moment, the Autonomous 8R Tractor is not equipped with LiDAR etc., but in the future, in order to be able to perform more difficult tasks using technologies such as LiDAR, radar, ultrasonic waves, Deere in August 2021 And Company has acquired technology startup Bear Flag Robotics .

The Autonomous 8R Tractor will be offered to farmers as a rental type, but the price is undecided at the time of writing the article.