Documents showing that Huawei was involved in the Chinese government's surveillance system are reported

by
Web Summit
The Washington Post, an American daily, reports that Huawei was involved in building technology and surveillance systems for labor and re-education facilities in the Xinjiang Uygur Autonomous Region of China, based on proprietary documents. increase
Huawei documents show Chinese tech giant's involvement in surveillance programs --The Washington Post
https://www.washingtonpost.com/world/2021/12/14/huawei-surveillance-china/
Leaked documents link Huawei to China's domestic spying in Xinjiang --The Verge
https://www.theverge.com/2021/12/14/22834860/huawei-leaked-documents-xinjiang-region-uyghur-facial-recognition-prisons-surveillance
Presentations point to greater Huawei role in China surveillance than acknowledged: report | The Hill
https://thehill.com/policy/international/585699-presentations-point-to-greater-huawei-role-in-china-surveillance-than
The Washington Post obtained a PowerPoint presentation file that is classified internally by Huawei, and mainly explains the outline of the monitoring solution that Huawei jointly developed with other companies. The Washington Post points out that it may be assuming Chinese government officials to the audience, even though it is not known who the presentation is for.
For example, the following presentation material created in 2018 introduces the 'iFlytek Voiceprint Management Platform' jointly developed by Huawei and iFlytek, a Chinese AI company. This iFlytek Voiceprint Management Platform identifies an individual by comparing a database of
voiceprints
and voiceprints obtained from phone recordings and smartphone apps.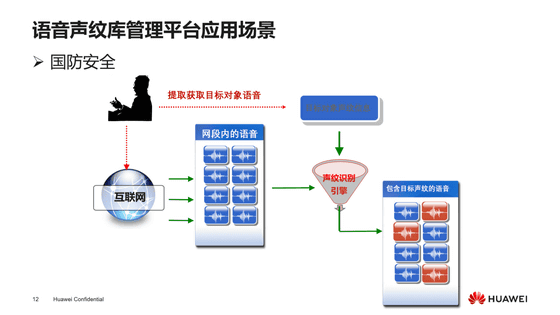 iFlytek is one of the '28 entities involved in the Chinese government's infringement of human rights against Uighurs
' announced by the U.S. Department of Commerce in October 2019, and some Uighurs forced their remarks. There is also a report that it was recorded in China. When the Washington Post contacted iFlytek about the iFlytek Voiceprint Management Platform, they didn't get a response.
In addition, the following slide explains the surveillance system 'Huawei and Hewei Smart Prison Unified Platform' for prisons. The system, co-developed by Shanghai Hewei Technology and Huawei in China, manages prisoner schedules such as attending lectures to re-educate physical security and ideas such as surveillance cameras and smart gates, and shifting prison work. Includes software.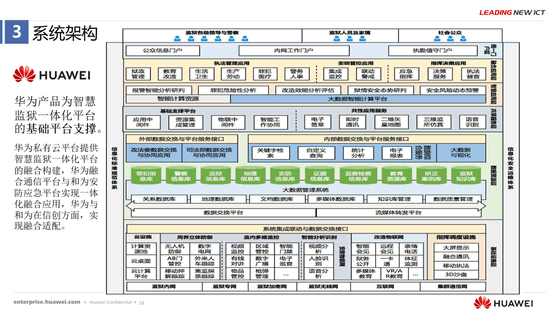 In the presentation about Huawei and Hewei Smart Prison Unified Platform, successful cases in prisons in Inner Mongolia and Shanxi provinces were introduced, and it was also reported that they were introduced in drug criminal detention facilities in Xinjiang Uygur Autonomous Region.

And the following slide is titled 'One Person One File Solution High-Level Report', and it is appealed that Huawei's facial recognition technology helped to secure Urumqi, the capital of Xinjiang Uygur Autonomous Region, and arrested many criminal suspects. I am. According to the slide, the Huawei system has been introduced in Urumqi since 2017, and the Washington Post said, 'The timing of the introduction of the Huawei system coincides with the mass detention of Uighurs in the Xinjiang Uygur Autonomous Region.' I'm pointing out.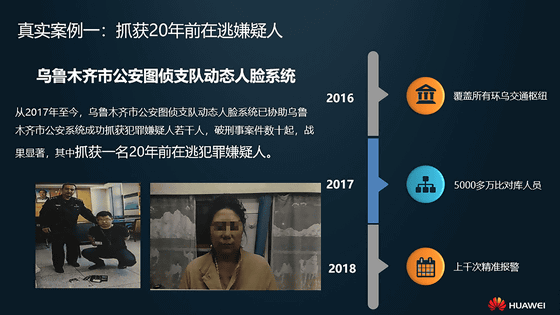 'I don't know anything about the projects mentioned in the press,' Huawei said of the Washington Post. 'Like other major service providers, Huawei offers cloud platform services that comply with common industry standards.' 'We do not develop or sell systems for specific groups of people and comply with applicable laws and business ethics for all parts of our business and our partners. Privacy protection is our top priority. It's a matter. '

in Note, Posted by log1i_yk