Microsoft starts selling official repair tools in collaboration with the latest gadget disassembly group 'iFixit'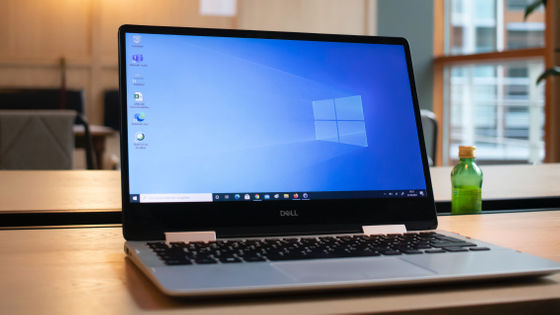 The repair equipment venture 'iFixit
', which is known for quickly disassembling devices such as smartphones and evaluating cost and ease of repair on a 10-point scale, was officially developed in partnership with Microsoft on December 13, 2021. Announced that it will sell repair toolkits for
Surface to certified technicians.
This is expected to further accelerate the realization of the '
right
to repair' promoted by iFixit.
iFixit will start offering repair tools in collaboration with Microsoft. iFixit News
https://jp.ifixit.com/News/56109/
iFixit Works With Microsoft to Manufacture Service Tools for Repair Techs | iFixit News
https://www.ifixit.com/News/56078/ifixit-works-with-microsoft-to-manufacture-service-tools-for-repair-techs
Microsoft teams up with iFixit to bring official repairability tools to independent repairers | Windows Central
https://www.windowscentral.com/microsoft-teams-ifixit-bring-official-repairability-tools-pros
iFixit's official repair toolkit for Surface consists of three parts:
◆ Display adhesive frame
The display adhesive frame is a tool that presses the screen assembly against the body and adheres it with appropriate pressure, and is used in combination with a dedicated weight. Compatible models are Surface Pro 7+, Surface Pro 8, and Surface Pro X.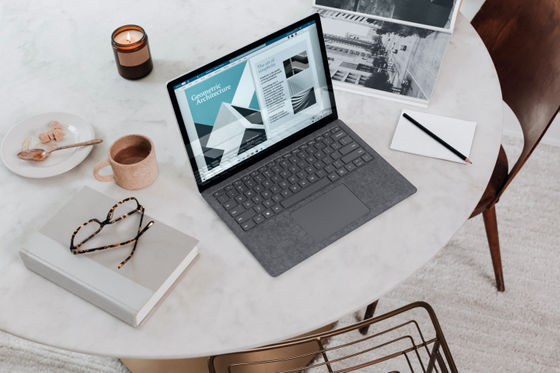 ◆ Battery cover
The battery cover is placed on top of the disassembled device to prevent accidental contact with sensitive parts such as the motherboard. Compatible models are 13-inch and 15-inch Surface Laptops 3 and 4, Surface Laptop Go, Surface Laptop SE, and Surface Laptop Studio.

◆ Display peeling tool
The Display Peeling Tool is a tool that allows you to insert a dedicated pick deep enough to separate the clean assembly without damaging other components. Compatible models are Surface Pro 7+, Surface Pro 8, and Surface Pro X.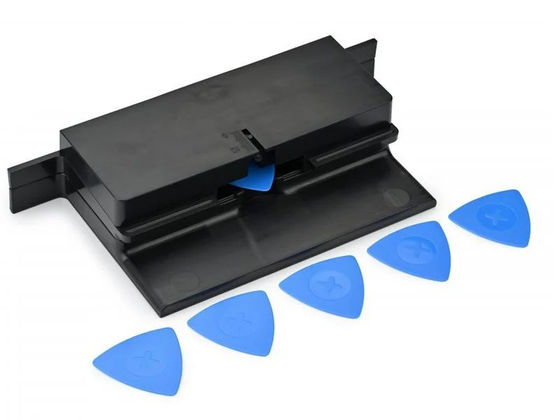 iFixit describes this repair tool, designed by Microsoft and developed and manufactured by iFixit, 'Display peeling and gluing is one of the most difficult points in repairing a Surface. You need to do it exactly so that it doesn't damage other components, and you need to hold it down with the right force when assembling, so with the tools we're announcing this time, you'll need to accurately strip and re-bond the Surface adhesive. It will be possible. '

In a statement from iFixit CEO Kyle Wiens, 'Microsoft has taken a major step towards enabling customers to repair their devices. In recent years, the'right to repair'has gained momentum in the country. So this timing was perfect. With the availability of this OEM tool, repair technicians will be able to help customers use their devices longer, 'said the repair tool. Shows the idea of selling to certified technicians.

To become an iFixit certified technician, you must agree to iFixit's 'Repair Technician's Beliefs ' before applying to iFixit Pro.

iFixit says that the editorial team that reviews the device and the team that is in charge of partnerships with other companies operate separately, so the tie-up with Microsoft will not affect the device review by the company.

・ 2021/12/17 14:16 Addendum
iFixit has been working on tools that can be used to disassemble and repair the Surface series even before it officially partnered with Microsoft. So, when I asked if these tools were different from the tools announced this time, the answers were as follows.

Details of this repair service tool are designed by Microsoft and manufactured and sold by us.
Therefore, it will be a different product from the ones we have sold so far. For example, the glue on the screen after opening
Includes tools that can be applied with strong pressure to bring them closer to factory-ship levels when sealing.