[Free manga] Anyway, I want to bully Asahina-san Episode 3 'Detective Yuhi'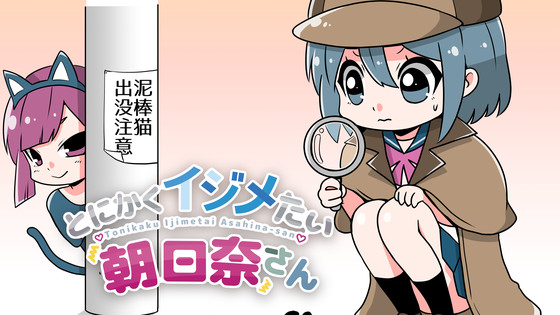 ◆ Synopsis
Hikaru Asahina, the only daughter of a millionaire, has been spending a little time with Yuhi Yahashi since she was a child.
Yuhi, who wants to get along with her favorite Hikaru again, is swayed by Hikaru's mischief, but there is a hidden plan behind Hikaru's actions ...!
A cute, laughable and adorable full-color four-frame manga of a strangely connected girl and girl.

Click the image below for manga. If you have any comments or comments, please contact the Twitter link at the end of the manga or
# Asahina-san who wants to be bullied anyway!
Anyway, I want to bully Asahina-san Episode 3 'Detective Yuhi'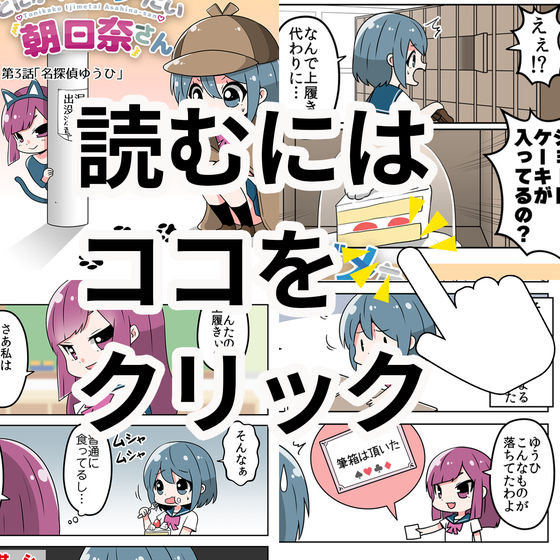 If you have any opinions, impressions, or typographical errors in the manga,
please use the
login-free form!
You can read the
new series 'Secret Miyazono
', which weaves girl and girl, love and fate, lily and science fiction (science fiction) from the following!
[Free Manga] Secret Miyazono Episode 1 'Loneliness, Beautiful Girl and Android' --GIGAZINE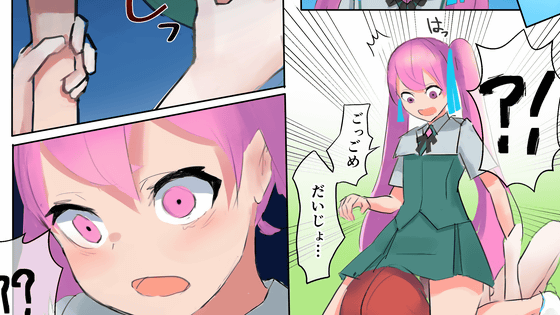 Check out the
'Ameame Fure Fure Usoyande
' comic, which depicts a two-week story between a girl who loves rain and a boy who is cursed by rain!



A high school girl game distributor 'Arika Himemiya' who wants to be cheated meets a god gamer and plans a ghost play? Check out the '
Princess and Gamer' comics!



◆ Profile of the author of 'Mr. Asahina who wants to be bullied anyway'
Manga: Junta
https://twitter.com/junta420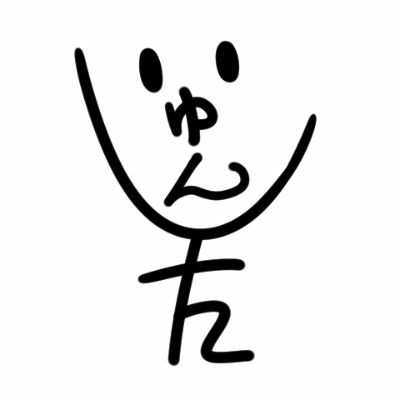 Weekly serialization started from today by GIGAZINE.
You can read the continuation from ↓ https://t.co/KU2mlUNtDQ # Anyway, I want to bully Asahina-san pic.twitter.com/uDnQAPvZSz

— Junta (@ junta420) November 17, 2021
Hikaru, the only daughter of a millionaire, has been spending a little time with Yuhi for a long time. However, the mischief had a hidden plan ...!
The first episode of 'Anyway, I want to bully Asahina-san' is now available for free! Https://T.Co/JoLE8kM5ng # anyway bullying want Asahina's # cartoon pic.twitter.com/QeWdI5G8Hd

— GIGAZINE (@gigazine) November 18, 2021


'Anyway, I want to bully Asahina-san' is a serialization from the entries for the GIGAZINE Manga Awards. We are always looking for original scripts, drawings, and of course manga works, so if you are interested, please refer to the details from the link below and apply. Thank you for your continued support.

GIGAZINE Manga Award
https://manga.gigazine.net/