'Home pie mini (wasabi beef flavor)' tasting review that spreads the pungent stimulation and sweetness of wasabi in the mouth at the same time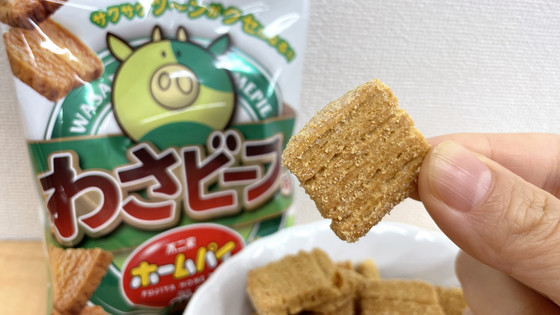 'Home Pie Mini (Wasa Beef Flavor) ', a collaboration between Fujiya's long-selling 'Home Pie' and Yamayoshi Seika's 'Wasa Beef', was released on November 30, 2021 (Tuesday). Wasabi beef powder supervised by Yamayoshi Seika was wrapped in a bite-sized home pie, and the flavor of wasabi and the taste of beef were reproduced in the home pie, so I actually tried it. rice field.

Collaboration between Fujiya 'Home Pie' and Yamayoshi Seika 'Wasa Beef'! !! 'Home Pai Mini (Wasa Beef Flavor)' will be released on November 30, 2021 (Tuesday). --press20211116_2.pdf
(PDF file)
https://www.fujiya-peko.co.jp/assets/pdf/press20211116_2.pdf
The home pie mini (Wasa beef flavor) package looks like this, and has a design similar to the Wasa beef package with the Wasa beef image character 'Wasagyu' placed in the center.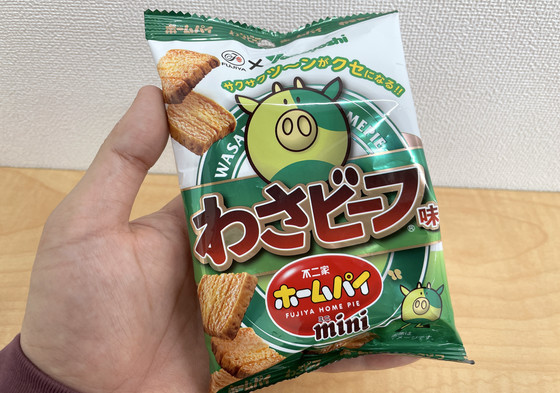 The logos of Fujiya and Yamayoshi Seika were displayed on the top of the package.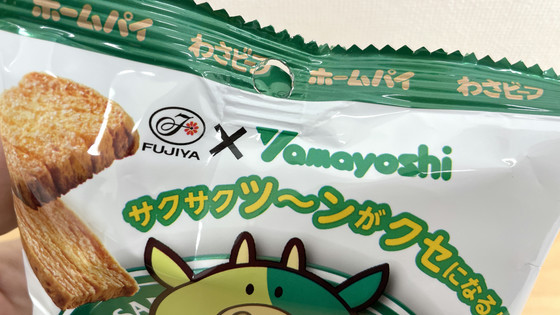 The raw material names included the name of wasabi powder, along with wheat flour (made in Japan), vegetable oils and fats, and sugar.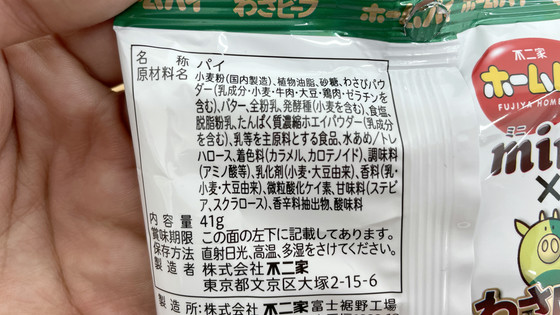 Calories are 220 kcal per bag.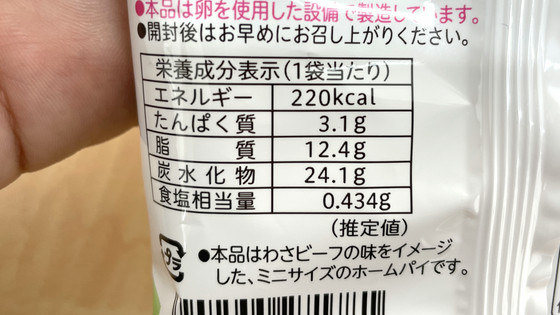 I put the contents on a plate.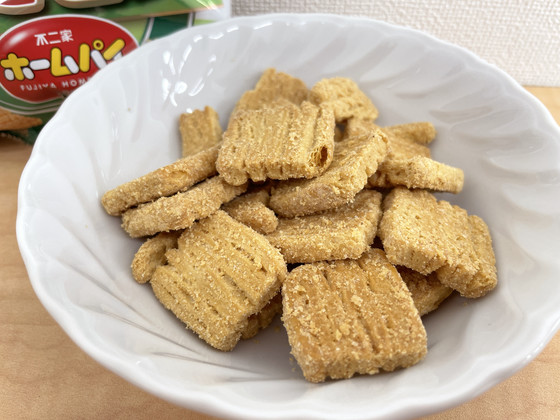 When you try it, it has a crispy texture, and the savory aroma of wasabi first spreads in your mouth. There is a tingling stimulus, but at the same time you can feel the gentle sweetness of home pie, and the spiciness itself is a level that even people who are not good at spicy food can eat. The impression was that it was 'sweet and spicy' rather than just sweet, and I felt that it could be used as a snack for sake.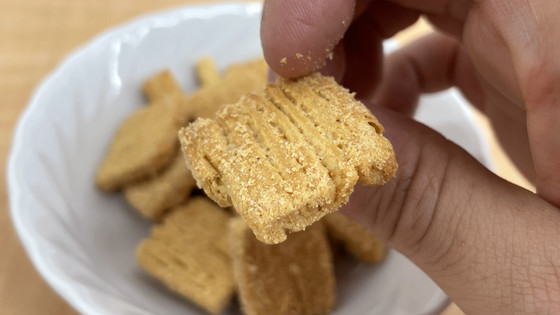 Home Pai Mini (Wasa Beef Flavor) can be purchased at convenience stores and transportation route shops nationwide from November 30, 2021 (Tuesday). The reference retail price is 135 yen including tax.