What can Microsoft do with the new collaboration tool 'Microsoft Loop' announced for Office users?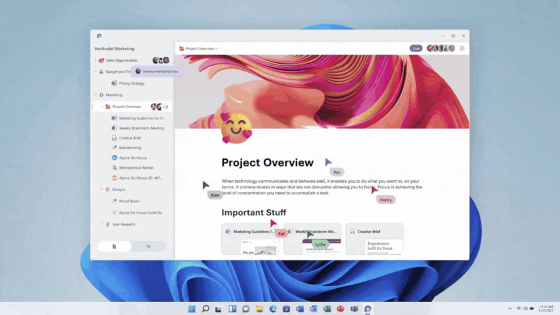 At Microsoft Ignite, the annual conference for IT engineers and developers, Microsoft unveiled a new collaboration tool, Microsoft Loop, that integrates with a variety of Office products. Microsoft Loop can integrate new components for collaboration in addition to traditional Office products, allowing the entire team to collaborate flexibly in real time.

Microsoft Loop | Flexible Canvas App

https://www.microsoft.com/en-us/microsoft-loop
Microsoft Office—Transforming for the hybrid world --Microsoft 365 Blog
https://www.microsoft.com/en-us/microsoft-365/blog/2021/11/02/microsoft-office-transforming-for-the-hybrid-world/
Microsoft Loop is a new Office app for the hybrid work era --The Verge
https://www.theverge.com/2021/11/2/22758951/microsoft-loop-fluid-components-office-collaboration-app
Microsoft has pointed out in its official blog that the digitalization of education and business environments has progressed around the world since the outbreak of the new coronavirus infection (COVID-19) pandemic. Communication is shifting from face-to-face to online meetings and chat, and people need more flexible, powerful, and fluid tools to facilitate collaboration. While
Micorsoft Teams
has already integrated with Office products such as Word, Excel, PowerPoint and Outlook, Microsoft has developed a more advanced collaboration tool, Microsoft Loop.
Microsoft Loop is a 'new app that combines a flexible and powerful campus with portable components that move freely between apps and keep them in sync.' 'Loop components,' 'Loop pages,' and 'Loop workspaces.' It is composed of three elements.
◆ Loop component
The Loop component is a 'atomic unit of productivity' that helps you complete your work in collaboration and flow, such as chats, emails, meetings, and documents. Microsoft Loop can share simple things such as lists, tables, memos, tasks, to
Dynamics 365
, an advanced business application, as Loop components with teams. Loop components are synchronized and always up-to-date, so team members are always up-to-date to collaborate.
New components are also being developed for Microsoft Loop. A 'voting table' that summarizes the pros and cons of the team's ideas and promotes decision-making ...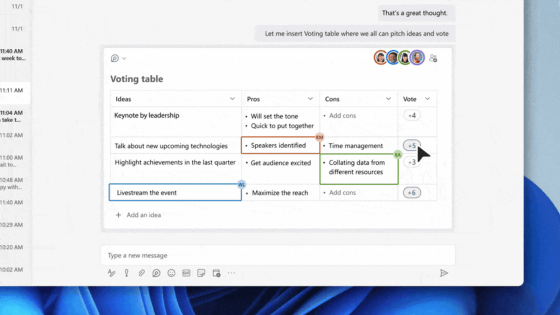 Announcing a 'status tracker' that tracks the progress of the project and keeps the entire team up to date. We've also added other new Loop components, and third-party developers can also build Loop components by integrating the
Message Extensions app with the Microsoft Graph connector.
More details will be announced at the 2022 developer conference, Microsoft Build.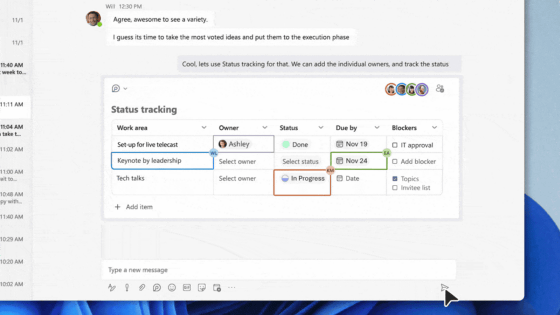 ◆ Loop page
Loop pages are positioned as a 'flexible canvas' that facilitates team collaboration by organizing Loop components and incorporating other useful elements such as files, links, and data. The Loop page is optimized for team members to think and work together, and can be expanded as ideas and projects grow.

Click the image below to see a GIF movie of your work on the Loop page. Apparently, the cursor position of each member is reflected on the page in real time, so that you can see at a glance what the other party is doing.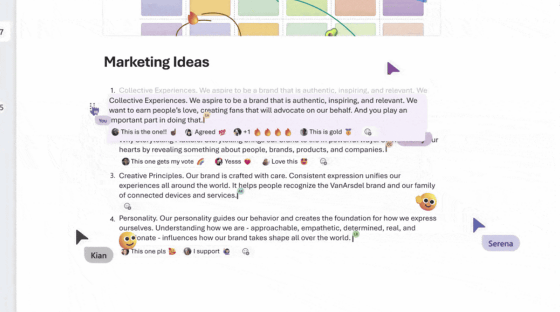 ◆ Loop workspace
The Loop workspace is a shared space that allows you to view and group everything that matters to your project. This makes it easier for teams to keep up with what other members are doing, react to someone's ideas, and track progress towards their overall goals.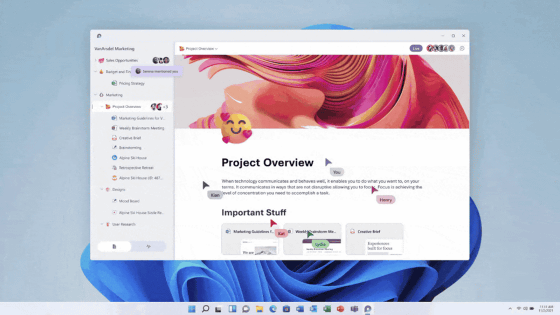 Loop components such as Micorsoft Teams, Outlook, and OneNote will be rolled out in November 2021 and will be incorporated into existing Office apps for commercial licenses of Microsoft 365. The standalone Microsoft Loop app will be available in 2022, and Microsoft will explain more about the features of the Microsoft Loop app in the coming months.

Microsoft Loop is pointed out as an extension of the collaboration platform ' Fluid Framework' announced in 2019. In addition, it has been pointed out that it is similar to 'Notion ', a task document management tool that has gained popularity in recent years , and 'Google Wave ', which was announced by Google in 2009 but ended development in less than two years. Loop is a Notion clone for Microsoft Office users. '

Microsoft Loop is a Notion clone for Office lovers
https://www.fastcompany.com/90692715/microsoft-loop-notion-clone-office

Microsoft Loop Is A Fresh New Take On Google Wave
https://www.androidheadlines.com/2021/11/microsoft-loop-new-take-on-google-wave.html