Amazon's self-driving car company 'Zoox' conducts self-driving level 3 test drive in Seattle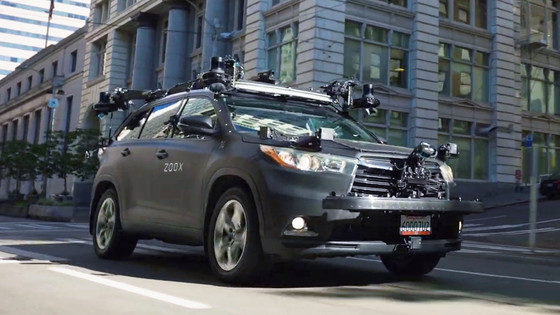 Amazon's self-driving car developer Zoox, which it acquired in June 2020, has announced that it will be testing on public roads in Seattle, where Amazon is based. Zoox has already tested in San Francisco and Las Vegas, saying that the test run in Seattle is aimed at 'getting a feel for the land.'

Amazon's Zoox will test its autonomous vehicles on Seattle's rainy streets --The Verge

https://www.theverge.com/2021/10/18/22732813/amazon-zoox-autonomous-vehicles-seattle-rain
Amazon's Zoox Expands Testing to Seattle for the Rain and Talent --Bloomberg
https://www.bloomberg.com/news/articles/2021-10-18/amazon-s-zoox-expands-testing-to-seattle-for-the-rain-and-talent
Zoox has released the following movie for a test run in Seattle.
Hello, Seattle! --YouTube
Running in Seattle is a Zoox test drive with sensors attached to
the Toyota Kluger.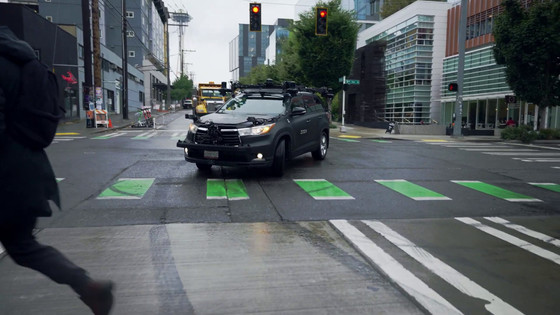 The Zoox logo is printed on the hood.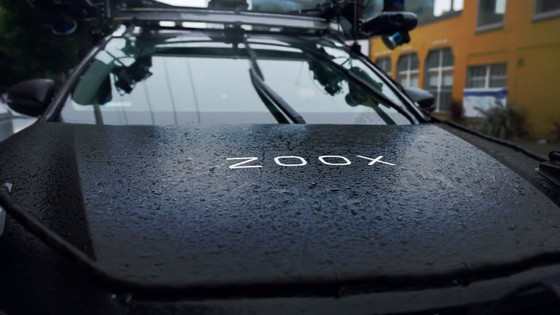 A test vehicle running in front of the Amazon headquarters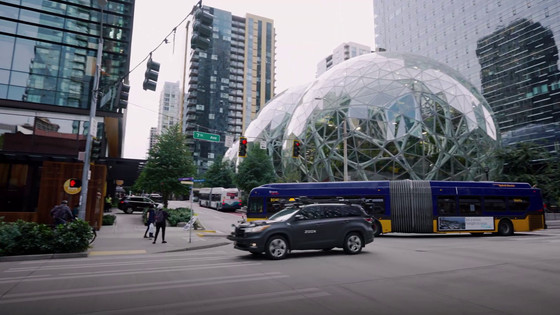 The driver's seat looks like this. Zoox's autonomous driving in Seattle is Level 3, 'the system performs all driving tasks under certain conditions, including highways.' The traffic in the big city of Seattle is not light, but the driver hasn't touched the steering wheel at all.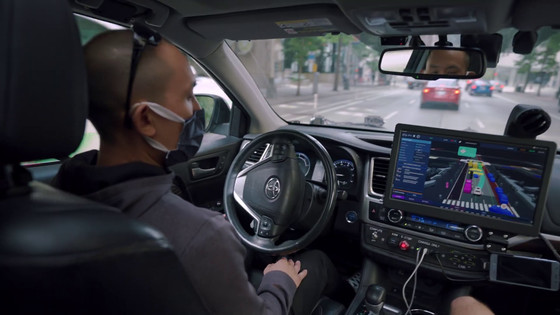 The purpose of the test in Seattle is 'driving in bad weather'. In autonomous driving, bad weather such as rain and fog can block the sensors of cars such as cameras and riders, and the ability to recognize road signs and road markings can be extremely reduced. Seattle is a particularly rainy area, so it's a great location for driving in bad weather.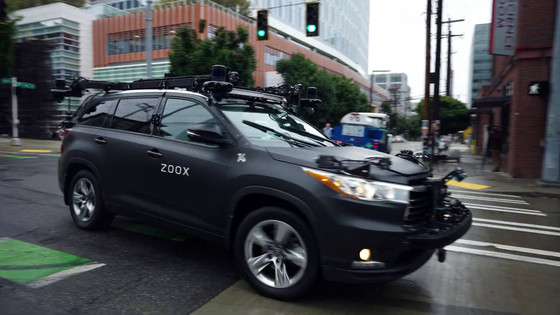 'The calm waters don't create veteran sailors. Our technology is exactly the same principle. The challenge in Seattle improves our software stack,' said Kai Wang, director of forecasting at Zoox. Ultimately, it will improve the behavior of the car. '