What is ``data-driven attribution'' that Google revamps the evaluation method of advertisements, more accurately identifies ``advertisements that were decisive for purchases'' and enables cost reduction?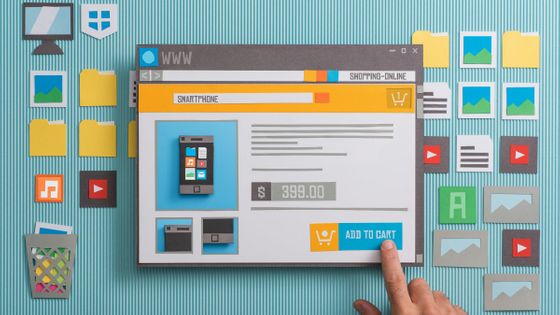 Google, which provides many services free of charge, uses online advertising as an important source of income, and in order to measure the contribution of advertising to the final goal of advertising such as user's 'purchase of goods' and 'service registration', '
conversion
', We have a framework called
an attribution model
. Google has newly announced a policy to make a model called `
` data-driven attribution
'', which evaluates contributions based on multiple processes leading to conversion, as the default attribution model.
The future of attribution is data-driven
https://blog.google/products/ads-commerce/data-driven-attribution-new-default/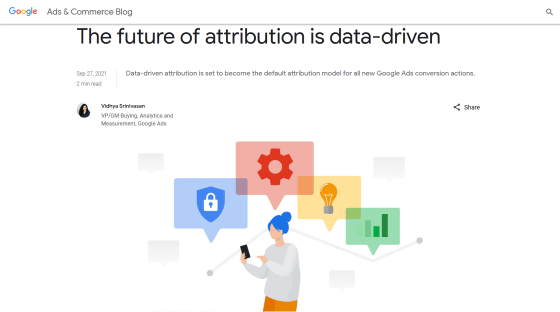 Google Makes Data-Driven Attribution the Default for All Conversion Actions in Google Ads | Social Media Today
https://www.socialmediatoday.com/news/google-makes-data-driven-attribution-the-default-for-all-conversion-actions/607253/
In recent years, the use of collected user data in advertising has become more stringent, and it has become a major issue to protect user privacy while increasing the effectiveness of advertising. An attribution model that measures the contribution of online advertising is an important means for advertisers who spend money to display advertisements to find out which advertisements have the strongest impact on users.
A major existing attribution model is 'last click', which assigns contribution to the last clicked ad or corresponding keyword on the conversion path. However, users who purchase products or sign up for services on a website may not necessarily be determined by the last ad they clicked, but may be influenced by multiple ads they have seen before.
For example, ``When I saw an ad on Facebook, I failed to access the website, and later, when the ad was displayed on Instagram, I remembered the website that I was interested in, and found the website with a Google search.'' , only Google search terms are evaluated on last click. Ads seen by users on Facebook and Instagram prior to that time are not evaluated, so we cannot assess the exact factors that lead users to convert.
So Google built a model called 'data-driven attribution' that comprehensively evaluates all the relevant data that led to a user conversion. Data-driven attribution uses advanced machine learning tools to enable accurate ad evaluation based on ad format, user interaction, and time to conversion while respecting user privacy.


Google claims that by introducing data-driven attribution, advertisers can reduce the cost of advertising or get more conversions for the same cost. ``Automatic bidding and data-driven attribution have reduced the cost of sales by 18% compared to last click,'' said Lara Harter, a marketing manager at
DocMorris
, which sells pharmaceuticals by mail order. Marco Carola, head of online at
Crédit Agricole Italia,
an Italian banking group, said, 'Since moving our Google Ads search and display campaigns to data-driven attribution, we've seen an 8% increase in overall conversions. While increasing, the cost decreased by 8%.'
At the time of article creation, data-driven attribution is already available as a model for evaluating Google search, YouTube, and display ads, but until now, it has been used because advertisers have obtained ad interactions and conversions that exceed a certain amount. It was a condition. In a new blog post, Google explains that it is removing data requirements for advertisers using data-driven attribution, making it available to all advertisers.
Specifically, it announced that it would roll out data-driven attribution as the default attribution model for all new ad conversions from October 2021 onwards, and that it would be rolled out to all Google Ads accounts by early 2022. increase. The option to manually switch to existing attribution models, including last click, will continue.