LG releases 325-inch 8K TV for over 180 million yen, some say 'TV for space fortress'


LG, a Korean home appliance maker, has announced a huge 325-inch TV 'Direct View LED Home Cinema Display'. In the case of the 325-inch model, it is said that it has a length of 27 feet (about 8.2 meters) diagonally, and Mashable of overseas media describes it as 'a perfect TV for space fortress'.

Direct View LED Home Cinema Display | LG US

https://www.lg.com/us/business/direct-view-led-home-cinema-display
LG is selling a $ 1.7 million TV
https://mashable.com/article/lg-tv-1-7-million-dollar
LG is now making a £ 2,000 television that costs $ 1.7 million
https://hitechglitz.com/lg-is-now-making-a-2000-television-that-costs-1-7-million-2/
Released as LG's latest home theater product, the Direct View LED Home Cinema Display is a giant TV with screen sizes from 108 inches to 325 inches. It supports resolutions from 2K to 8K, and the largest 325-inch model is 27 feet diagonal, weighs more than 2000 pounds, and sells for $ 1.7 million. Will also be. In the case of the smallest 108-inch model, the selling price seems to be about 70,000 dollars (about 7.7 million yen).
The image of the actual 325 inch model is as follows, it is no longer a wall.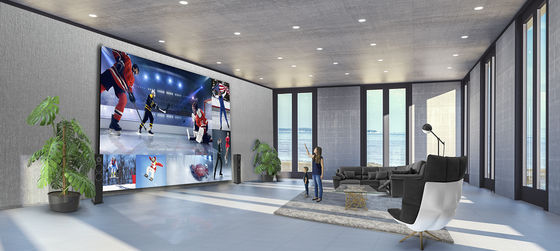 'Direct View LED Home Cinema Display' uses a technology called 'Direct View LED (DV LED)' that illuminates each pixel with a smaller LED than the LED used in ordinary LCD monitors, making it brighter and more contrasting. It is said that it is a monitor that realizes a wide color gamut with high LED.

The 4K compatible model is available in four sizes, in addition to the 163 inch model with an aspect ratio close to 16: 9 ...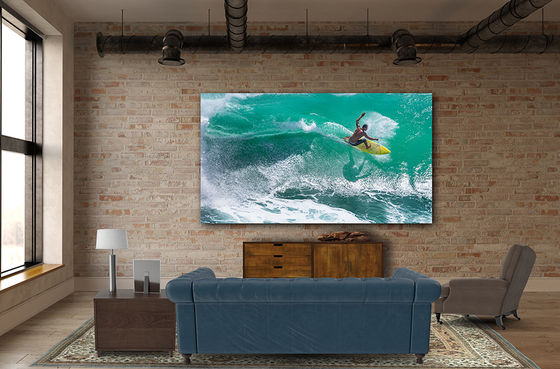 A 294-inch ultra-stretch model that looks as if two 16: 9 monitors are connected side by side.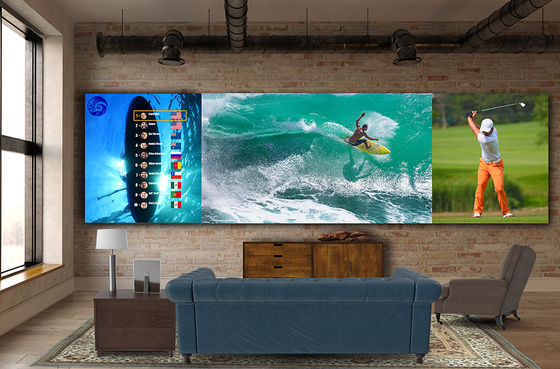 217 inch model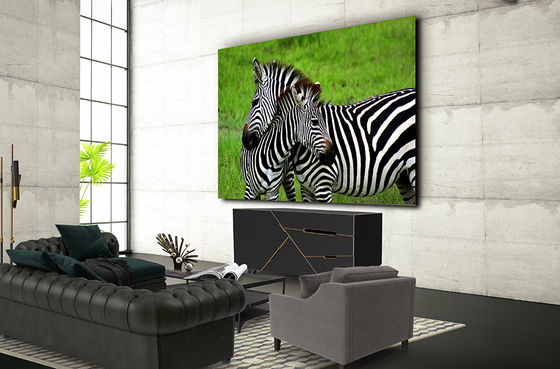 There is also an Ultra Stretch 393 inch model.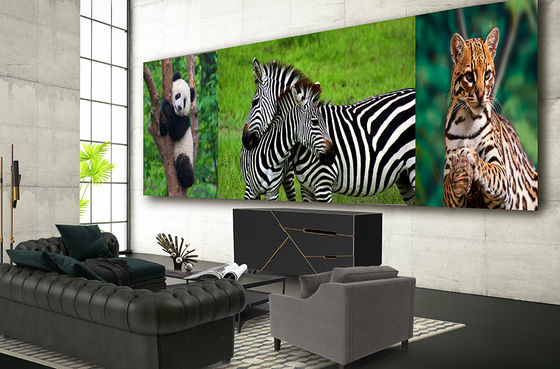 The maximum brightness of 'Direct View LED Home Cinema Display' is 1200 nits, and it is possible to output with sufficient brightness even when used in a bright room. As a result, it is brighter than most projectors and 'brightness output comparable to ordinary high-end TVs,' points out overseas media Hitechglitz.