As a result of research that vandalism on the net is 'aggressive even in the real world', the reason why more slander is seen on the net is because 'abuse is easier to visualize than in reality'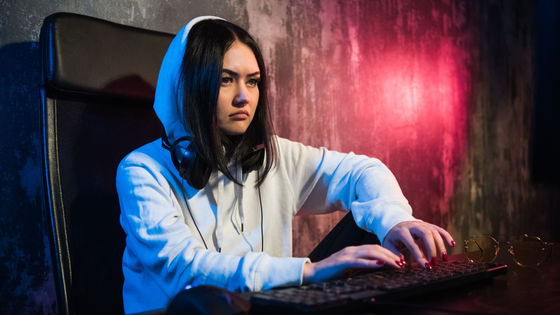 On SNS and bulletin boards on the Internet, there are some people who rant to the other party or show an aggressive attitude during political discussions, so in the media etc., 'The anonymity of the faceless Internet is a person. To be aggressive. ' However, this discourse is false, and Danish researchers have revealed that in reality, people who are aggressive on the net are also aggressive in real life.

PsyArXiv Preprints | The Psychology of Online Political Hostility: A Comprehensive, Cross-National Test of the Mismatch Hypothesis

https://psyarxiv.com/hwb83/
Internet shown to appeal and expose real-life trolls, but not create them | E & T Magazine
https://eandt.theiet.org/content/articles/2021/08/internet-exposes-real-life-trolls-rather-than-makes-them-study-suggests/
Study Finds That Most Online Trolls Are Also Jerks In The Real World | HotHardware
https://hothardware.com/news/research-shows-online-trolls-the-same-in-real-life
According to Alexander Bor of the Department of Political Science at Aarhus University in Denmark, the question 'Why online discussions tend to be more stubborn than offline?' Is called the 'mismatch hypothesis.' So Bor et al.'S research team conducted a survey of a total of 8434 Americans and Danes to see if the mismatch hypothesis actually existed.
The research team first conducted a three-part survey asking, 'How hostile have you been in online and offline political debates?' As a result, it was found that there is a surprising correlation between online and offline hostile behavior. This means that people who rant online are the same when they are offline, indicating that the hypothesis that the Internet makes people aggressive is likely to be false.
From this, Bor said, 'People who are hated on Twitter and slap their mouths will offend people even if they talk face-to-face.' In addition, the research team said that there was no difference in the results between the United States, which is becoming more politically polarized, and Denmark, which has less social conflict. It should apply to the nation as well. '
Surprisingly, we found no evidence for this hypothesis. Across four representative samples, we find remarkably high correlations between self-reports of online and offline political hostility. The people hateful on Twitter offend others in face-to-face conversations too. / 5 pic .twitter.com/nrw6gU7Zr2

— Alexander Bor (@ boralexander1) July 19, 2021


While the same people were doing trolls online and those who behaved aggressively in real life, many thought that trolls on the internet were worse. The following is a graph of the 'negative impression of political debate' in the United States (left) and Denmark (right). The dark gray graph representing online discussions is to the right of the light gray graph representing offline discussions, so in every country, 'online discussions have a more negative impression. It is shown that 'is.'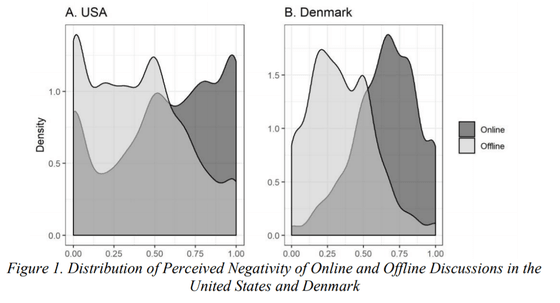 The research team also conducted a survey in which the person who was the subject of the abuse was divided into three categories, 'self,' 'friend,' and 'others,' in the case of the Internet and in the case of real life. As a result, it was found that the United States and Denmark have in common that 'abuse against others is most common' and 'abuse is more prominent online than offline'.

Besides, people report most asymmetry when witnessing hostility against strangers (as opposed to self and friends) /13 pic.twitter.com/Qk6lXkYdpz

— Alexander Bor (@ boralexander1) July 19, 2021


Regarding these findings, co-author of the paper, Professor Michael Bang Petersen of Aarhus University, said, 'Our research shows that many people feel that'online political debate is aggressive.' It turns out that the reason is the visibility of offensive behavior online, which means that online discussions take place in large public networks, so vandalism on the Internet is the same person in the real world. It's much more noticeable than the similar words and deeds that he is doing. '