I tried the crispy but moist cookie 'Salty Marron' that brings out the sweetness of Japanese chestnuts.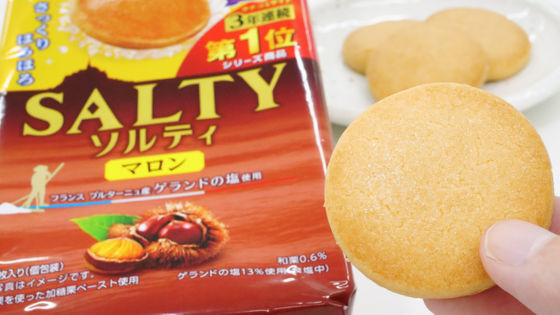 Tohato's cookie confectionery 'Salty Marron ', which is made by kneading a paste using Japanese chestnuts into the dough and finishing it with butter and fresh cream to give it a Mont Blanc flavor, will be released on Monday, August 30, 2021. The salt that enhances the slight sweetness of Japanese chestnuts is
the salt
of Guérande from Brittany, France, and it is said that it has a 'fresh and mellow' texture. Since such sweets arrived, I tried to enjoy the taste of autumn ahead of time.
News Release / Notice Tohato
https://www.tohato.jp/news/
This is the 'Salty Marron' package.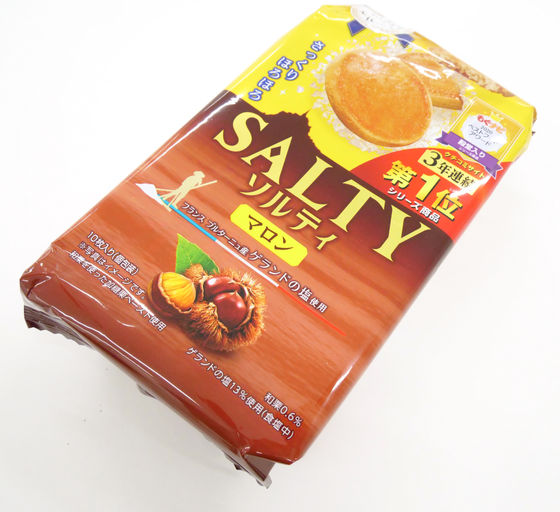 The package stated that 0.6% of Japanese chestnuts were used and that 13% of Guérande salt was used.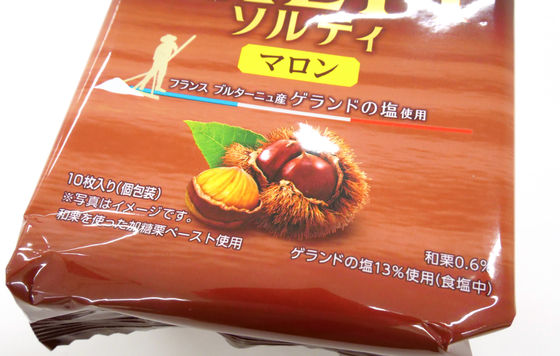 In the raw material column, 'sweetened chestnut paste (using Japanese chestnut)', 'cream (dairy product)', 'chestnut flavor paste', 'caramel paste', etc. were listed.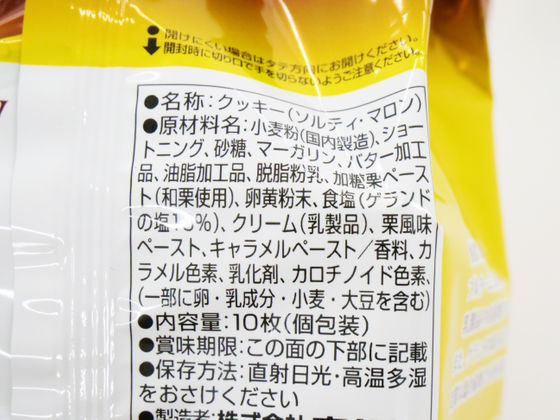 The calorie is 48 kcal per sheet.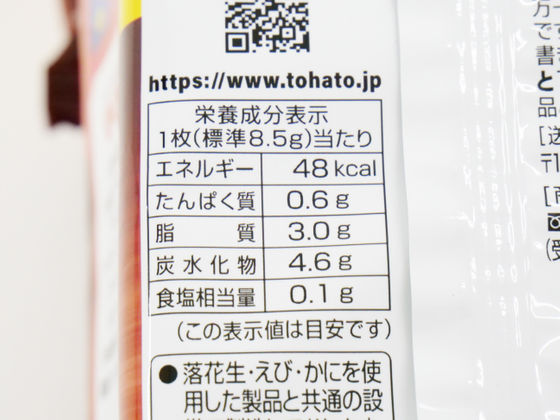 When I opened the package, I found 10 individually wrapped cookies.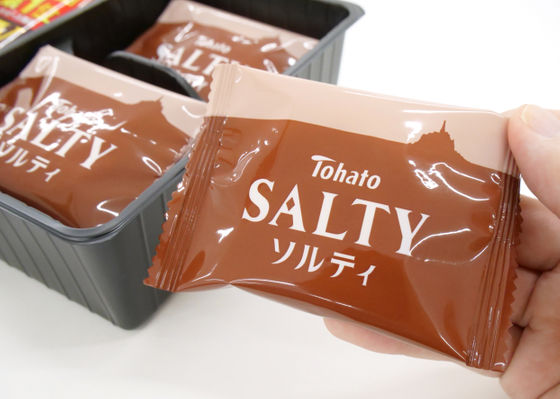 It looks like this when I take it out of the individual wrapping. When I tried it, the dough unraveled immediately after the crispy texture, and the elegant flavor of chestnut spread in my mouth.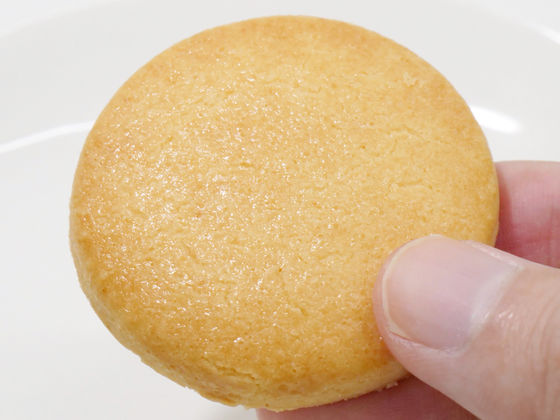 The cookie dough has both a light texture and a moist texture, and the aroma of chestnuts and creamy richness make it feel like 'between cookies and Montblanc cream'. While the salty taste that comes afterwards enhances the sweetness, the sweetness itself is modest and gentle, so I felt that it was a sweet that you can fully enjoy the delicate flavor of chestnuts.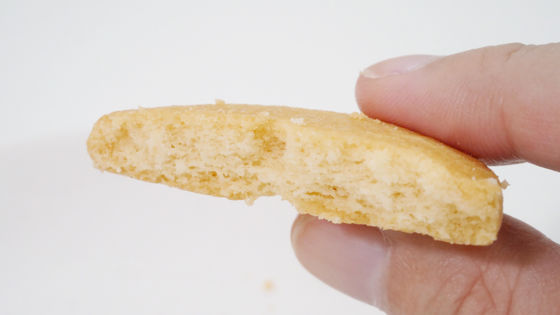 Tohato's 'Salty Marron' is scheduled to go on sale from Monday, August 30, 2021, and the price is 214 yen including tax.