What is the content of the open letter signed by about 1000 employees in a lawsuit for sexual harassment and abuse by the game company 'Activision Blizzard' with Call of Duty?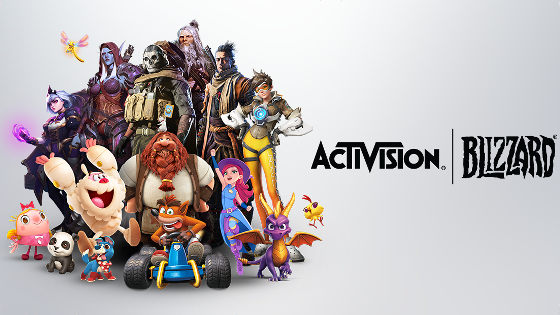 Activision Blizzard, a game development company famous for ' Call of Duty ' and ' World of Warcraft, ' said in 2021 that 'the sexual harassment and wage gaps continue to be unfairly treated by female employees.' It was filed on July 20 by the California Department of Fair Employment and Housing (DFEH). Approximately 1,000 employees signed an open letter, saying the statement issued by the company was insulting.

Activision Blizzard (ATVI) Staff Sign Petition Supporting Discrimination Lawsuit --Bloomberg
https://www.bloomberg.com/news/articles/2021-07-26/activision-blizzard-staff-sign-petition-supporting-labor-lawsuit

Activision Blizzard employees call leadership response to harassment suit'abhorrent and insulting' --Polygon
https://www.polygon.com/22594765/activision-blizzard-open-letter-harassment-lawsuit

Following a proceeding from DFEH, Activision Blizzard first stated that Activision Blizzard's work environment had improved since the investigation into DFEH began a few years ago, and DFEH claims. 'It is distorted and in many ways misrepresents Activision Blizzard's past.'

UPDATE: Activision Blizzard issued a lengthy statement to IGN about the lawsuit, saying "we are confident in our ability to demonstrate our practices as an equal opportunity employer that fosters a supportive, diverse, and inclusive workplace for our people."

Full statement: pic.twitter.com/jKFIpYX0S7

— CharlieIntel --Call of Duty News (@charlieINTEL) July 22, 2021


In response to this, Activision Blizzard President J. Allen Brack emailed employees, 'The claim that current and past employees have been hurt is very annoying.' Discuss how to move forward and discuss with you to come up with an answer. '

Blizzard president J. Allen Brack sent out an email to staff last night addressing the allegations from this week's explosive lawsuit, calling them 'extremely troubling' and saying that he'd be 'meeting with many of you to answer questions and discuss how we can move forward. ' pic.twitter.com/NsMV6CNdTE

— Jason Schreier (@jasonschreier) July 23, 2021


Frances Townsend, presidential staff Homeland Security Advisor in the Bush administration and vice president of general affairs at Activision Blizzard at the time of writing, described the DFEH proceeding as 'a truly useless and irresponsible proceeding.' Is also clear.

Activision Blizzard executive Fran Townsend, who was the Homeland Security Advisor to George W. Bush from 2004-2007 and joined Activision in March, sent out a very different kind of email that has some Blizzard employees fuming. Pic.twitter.com/BxGeMTuRYF

— Jason Schreier (@jasonschreier) July 23, 2021


And on July 26, about 1000 employees responded to the reaction of Activision Blizzard executives, 'Activision Blizzard's reaction creates'air that does not believe in victims' in the company.' 'Leadership is my statement. We have made it clear that we do not prioritize our values. ' Bloomberg reports 'about 1000' and Polygon reports '800' for the number of signed employees.

The contents of the open letter by the employee are as follows.

'To the leaders of Activision Blizzard.

As signatories, we believe that Activision Blizzard's statement and legal counsel on the DFEH proceedings, and subsequent Frances Townsend internal documents, insult everyone the company should protect. I agree. To be clear, our values as employees are not reflected in the actions and words of our leaders.

These statements sought equality both inside and outside the industry and damaged our ongoing quest. By categorizing the claim as 'distorted and misrepresented in many ways', 'air that does not believe in the victim' is created in the company. It also questions the organization's ability to hold abusers accountable for their actions and create a safe environment for victims to move forward. The statement makes it clear that our leadership does not prioritize our values. Immediate corrections are needed from the top level of the organization.

Our executives insist that we take steps to protect us, but in the face of legal action and our response to it, we say, 'Leaders are more of an employee than their own interests. I don't think 'safety is a priority'. It is simply unbearable to claim this as a 'true useless and irresponsible proceeding,' as many current and past employees talk about their experiences with harassment and abuse.

We recognize the seriousness of the claim and seek an official statement showing compassion for the victim. Frances Townsend is urged to resign as Executive Sponsor of ABK Employee Women's Network due to the perpetrators of her statement. We call on our executive team to take meaningful new steps to create an environment where employees and the community can speak safely and move forward.

We are with all our friends, teammates, colleagues and members of the community who have been harassed and abused. We do not silence or leave. We will not give up until our beloved company becomes 'a place where we can be proud to participate' again. We will change. '

in Game, Posted by darkhorse_log