Tencent, a major game company, announces that it will implement 'limitation of game play time by face recognition' for minor users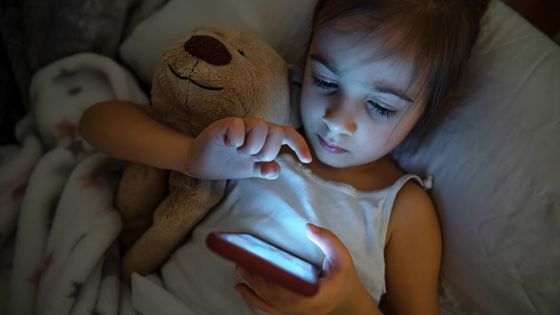 China's largest game company, Tencent, has announced the introduction of a facial recognition system to ban underage users from playing games at night.

Tencent Deploys Facial Recognition to Detect Minors Gaming at Night

https://www.sixthtone.com/news/1007915/tencent-deploys-facial-recognition-to-detect-minors-gaming-at-night-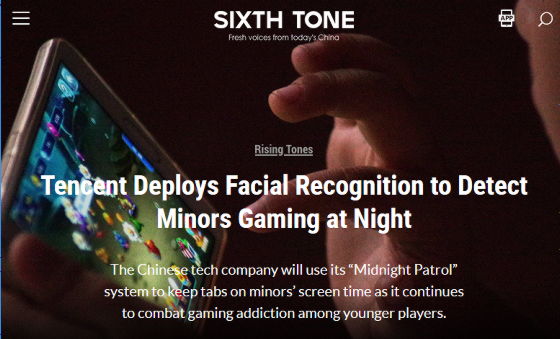 In 2019, Chinese authorities announced a regulation prohibiting minors under the age of 18 from playing nighttime games (10 pm to 8 am) and requiring real name registration for minors' gameplay. .. In response to this, Tencent has limited the gameplay time by real name authentication, but many children have avoided the nighttime gameplay restriction by registering the parent's name.

In response to this situation, Tencent announced on Tuesday, July 6, 2021 that 'users who have played the game for a certain period of time or more at night will be required to have facial recognition' and 'users who have been recognized as minors by facial recognition.' And users who refuse facial recognition will be treated as minors and will be able to interrupt gameplay, 'he said, announcing that facial recognition will be used to tighten the gameplay time limit for minors.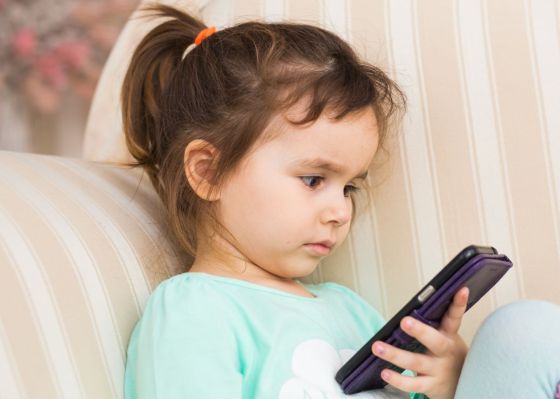 According to Tencent, strengthening of restriction records the world's best sales as smartphones game ' King of grandeur ' and 'the Chinese version of Mobile PUBG Game For Peace , etc.', that of the beginning to target the more than 60 games. In addition, we plan to expand the target games in the future.

'My 7-year-old kid has an account with Honor of Kings in my name and plays about 30 minutes a day,' said Chen Lina, who lives in Jiangsu Province , China. It is expected that the play time will be longer. However, real name authentication cannot keep children away from the game, so the face authentication system is a welcome mechanism, 'he said, welcoming the introduction of the face authentication system.

On the other hand, China-related information media Sixth Tone said, 'There have been reports of adult users who have just graduated from high school being recognized as minors, and there are voices opposed to the introduction of facial recognition systems.' He pointed out that there are pros and cons to the introduction of the face recognition system.