The young founder brothers of a crypto asset investment company disappeared with Bitcoin worth 400 billion yen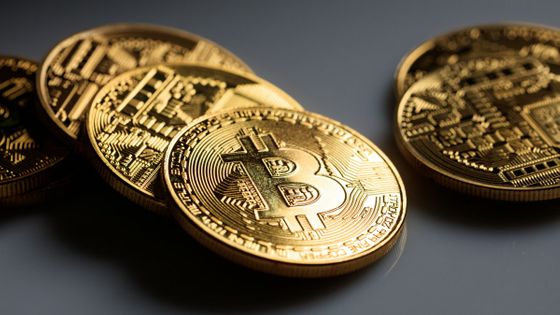 Cryptocurrencies such as Bitcoin and Ethereum are very popular not only as fiat currencies but also as investment targets. However, in South Africa, the brothers who were the founders of the crypto asset investment platform 'Africrypt' disappeared in April 2021, and Bitcoin worth 3.6 billion dollars (about 400 billion yen) was lost at the rate at that time. It was reported that it had been done.

South Africa Africrypt Bitcoin Scam ?: Cajee Brothers Missing Along With Billions --Bloomberg

https://www.bloomberg.com/news/articles/2021-06-23/s-african-brothers-vanish-and-so-does-3-6-billion-in-bitcoin
South African Brothers Vanish With Bitcoin Worth R54 BILLION From 'Investment Platform'
https://iharare.com/south-african-brothers-vanish-with-bitcoin-worth-r54-billion-from-investment-platform/
South Africans lose'billions' in Africrypt crypto scam | ITWeb
https://www.itweb.co.za/content/j5alr7QaVRg7pYQk
Africrypt, a crypto asset investment platform in South Africa, was founded in 2019 by brothers Raees Cajee and Ameer Cajee. According to the African media iHarare news, Raees, brother and CEO of African, is 21 at the time of writing, and his brother, Ameer, is 18 at the time of writing. He was a very young entrepreneur.
Below are photos of Raees Cajee (left) and Ameer Cajee (right).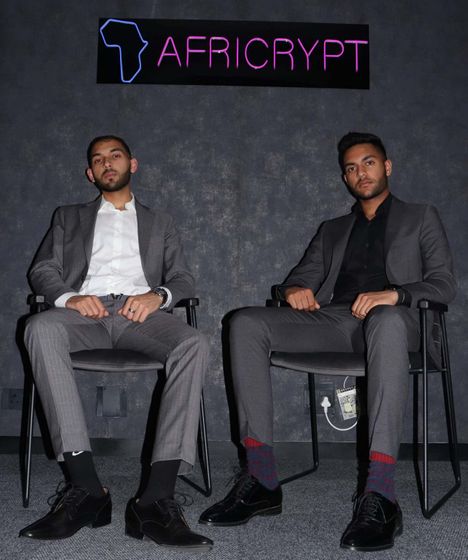 Africrypt raised funds by providing high returns to investors, and some investors reportedly invested more than 100 million yen. The Cajee brothers claimed to be mining crypto assets themselves, explaining that they had 'mined more than 100,000 Ethereum' on their computers. However, experts point out that it is impossible to mine such Ethereum in South Africa, given South Africa's electricity costs and unstable power generation capacity.
Even Hive Blockchain Technologies
, a cryptocurrency mining company listed on the Toronto Stock Exchange, was able to mine 71,660 Ethereum in 2020.
Africrypt was collecting a lot of investment, but on April 13, 2021, Ameer notified investors that 'Africrypt was hacked.' Ameer explained that Fricrypt had to shut down and started a process of trying to retrieve stolen funds and compromised information, but it would take some time to complete. He also said that customers should be patient now, as it would delay the recovery process if they embarked on a legal solution. After that, Africrypt went offline, and it was no longer possible to communicate.
Some investors, distrustful of the notice, hired law firm Hanekom Attorneys to begin investigating the issue. 'I immediately felt suspicious because the (Africrypt) announcement urged investors not to take legal action,' said Daren Hanekom, a lawyer at Hanekom Attorneys. We also know that Africrypt employees lost access to the trading platform a week before the 'hack' and were fired during April.
The Houten South High Court, which has been sued by about 20 investors, issued a provisional liquidation order to Raees and Ameer on April 26, and the brothers must challenge until July 19. It is necessary to carry out the procedure. But at the time of writing, the brothers were blind, and Fricrypt's compliance officer Daniel Opperman said he couldn't guess what happened to them or where they are now. ..
It is said that the total amount lost from Africrypt in this turmoil will reach 69,000 Bitcoins ($ 3.6 billion / about 400 billion yen at the rate of April 2021). 'Unfortunately, 54 billion South African rands have been transferred from South African accounts via the Bitcoin blockchain and are now completely dissipated,' Hanekom said in a study. It turned out that money laundering was done on the dark web.


South Africa's financial authority, the Financial Sector Conduct Authority (FSCA), is also investigating the case of Africrypt, but in South Africa crypto assets are not legally considered financial products, so a formal investigation has begun. You can't do that. However, it is reported that the report of Africrypt was handed over to Hawks, the organized crime countermeasures department of the South African Police Service.


in Note, Posted by log1h_ik