Election speech suspended due to 'flying dildo'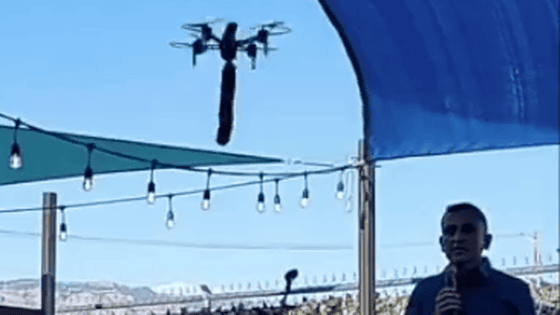 A 'flying dildo' broke into an election speech in Albuquerque, New Mexico in the western United States, causing a temporary suspension of the speech.

Accusations, denials fly in sex toy stunt »Albuquerque Journal

https://www.abqjournal.com/2396100/details-emerge-about-assault-on-sheriff-at-campaign-event.html
Man punches Albuquerque mayoral candidate after taunting him with flying dildo
https://nypost.com/2021/06/02/man-punches-albuquerque-mayoral-candidate-after-taunting-him-with-flying-dildo/
Accusations fly fast after sex toy on drone interrupts campaign event
https://dronedj.com/2021/06/03/sex-toy-drone-interrupts-campaign-event/
Candidate Punched, Interrupted by Sex Toy on Drone at Event | US News® | US News
https://www.usnews.com/news/us/articles/2021-06-02/candidate-punched-interrupted-by-sex-toy-on-drone-at-event
The flying dildo was attacked by Sheriff Manuel Gonzalez, who was running for mayoral election in Albuquerque. The incident occurred while Mr. Gonzales was on stage and had a question and answer session. The actual video can be viewed from the link below, and the flying dildo will arrive at around
4 minutes and 21 seconds.
Brett Kokinadis --Manny Gonzales | Facebook
https://www.facebook.com/watch/?v=1431787597184152
When Mr. Gonzales was answering the question on the stage, the drone wearing a dildo approached from the sky side while making a noise.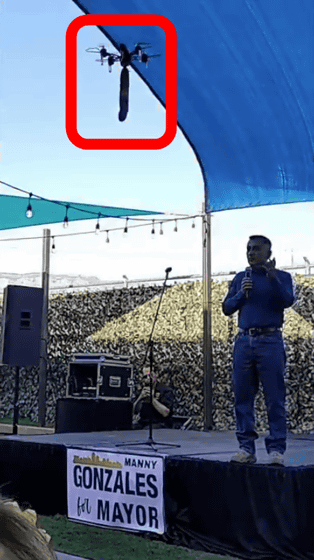 Gradually descend while swinging the dildo.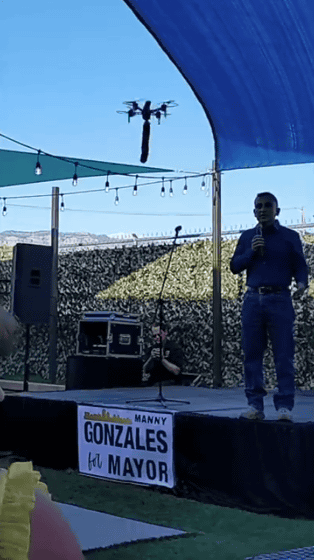 When I came to the height of Mr. Gonzales's face ...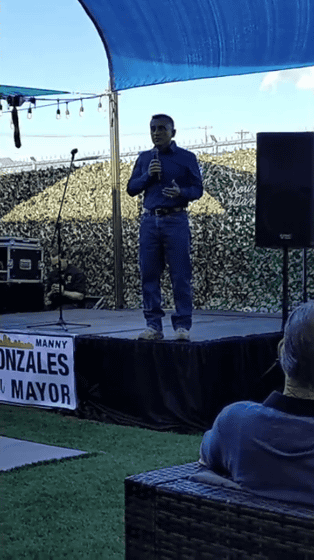 The venue operator catches the dildo.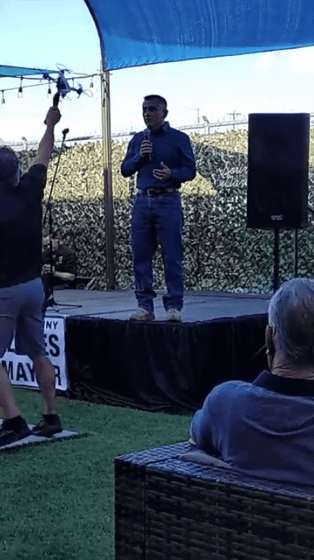 Immediately after that, a man who seems to be the criminal rushed in trying to get the drone back.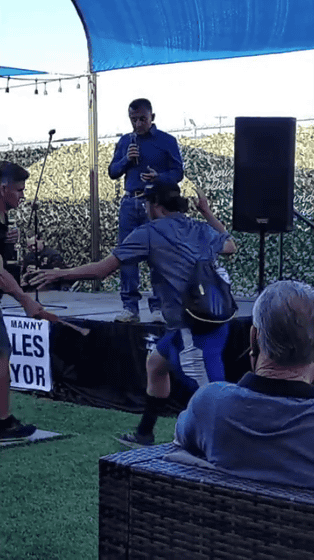 The man was arrested and taken away.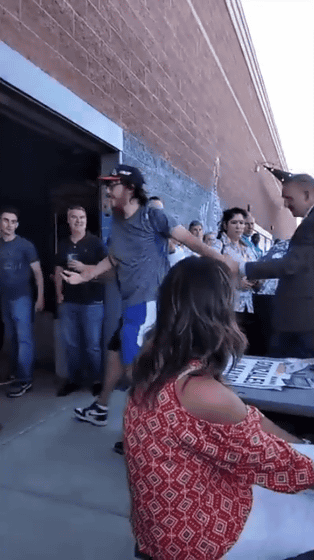 The man's name is Kaelan Ashby Dreyer and he is 20 years old. He was accused of beating Mr. Gonzales in the midst of being arrested, and was charged with assault in addition to resistance, avoidance, and obstruction against police officers.

Gonzales said the case was a thug sent by incumbent Tim Keller, who is vying for mayorship. He said it was difficult to answer the question because he was distracted by the sound of the drone.

In response, the Keller camp denied the allegations and said, 'It is an unquestionable, rude and immature act. We condemn the sneaky act and strongly urge citizens to participate in the political process with respect. I ask for it. ' Dreyer, on the other hand, also denied the involvement of the Keller camp and reportedly said, 'I'm not a fan of Tim Keller. I think I'm a libertarian.'