PlayStation 5, which was shipped below cost, is expected to return to profitability in June 2021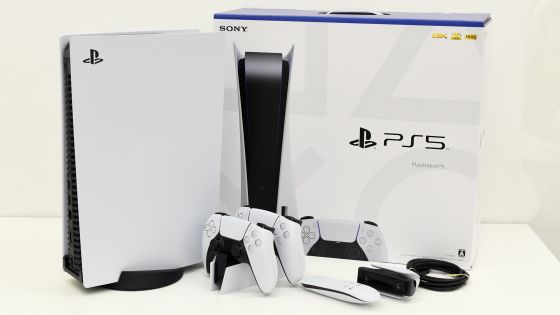 It is reported that
the PlayStation 5 (PS5)
, which appeared in November 2020,
has recorded the fastest sales pace in the history of game machines
, but it is also clear that it was
sold at a cost break.
A new investor document released by Sony in May 2021 revealed that PS5 sales are expected to return to profitability in June 2021.
Sony IR Day 2021 Gaming & Network Services
(PDF link) https://www.sony.com/ja/SonyInfo/IR/library/presen/irday/pdf/2021/GNS_J.pdf
Introduced in November 2020, the PS5 has recorded strong sales that have been evaluated as 'the fastest-selling game console in American history' five months after its release. However, Sony's 2020 third quarter financial results (October-December) announced in February 2021 revealed that PS5 was shipped below cost.
'PS5 is in a state of cost reduction, but shipped more than 4.5 million units', Sony's quarterly financial results revealed --GIGAZINE


And, from the material newly released by Sony to investors in May 2021, it became clear that the cost of sales of PS5 is on a downward trend and is expected to reach the break-even point in June 2021. It was.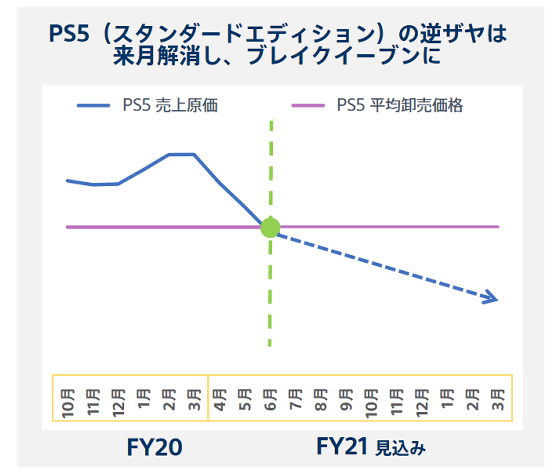 Furthermore, in the material, the number of PS5 sold in the first year of release (FY2020) was 7.8 million units, exceeding PlayStation 4, which sold 7.6 million units in the first year of release (2013), the first year of release. It is appealing that it achieved the highest sales volume of the PlayStation series in history.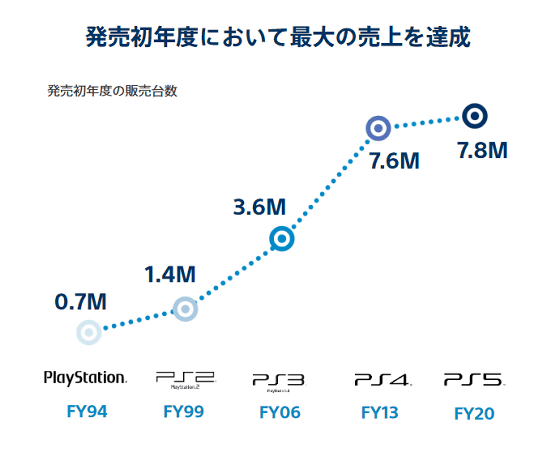 In addition, Sony aims to achieve the highest sales in the series in the 'second year of release', and aims to exceed the sales record of '22.6 million units per year' held by PS1 in 2022, which is the third year of release. Announced. He showed that he has high expectations for PS5.




In addition, in the title for PS5 that will appear in the future shown in the material, the logo of the latest God of War series, whose official title has not been announced so far, is described in a form that the official title can be understood. , SNS has been talking about , 'The title of the latest God of War title is likely to be God of War: Ragnarok.'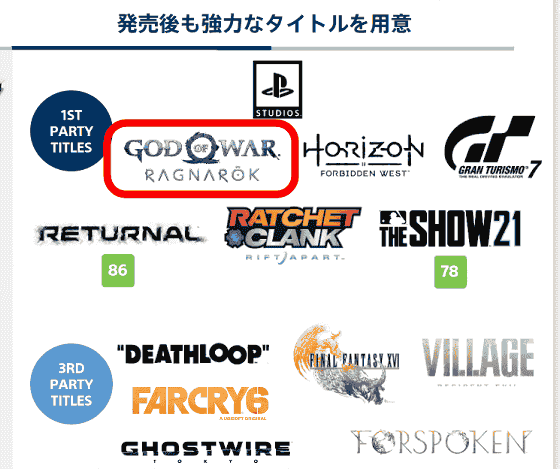 in Game, Posted by log1o_hf