Turkey's major exchanges shut down due to crypto asset crackdown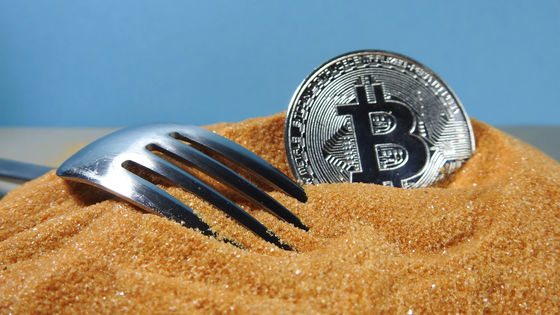 In Turkey, where the Financial Crimes Investigation Commission is investigating the crypto asset industry, Vebitcoin, the country's second crypto asset exchange, has ceased operations 'to meet all regulations and requirements.'

Vebitcoin.com

https://www.vebitcoin.com/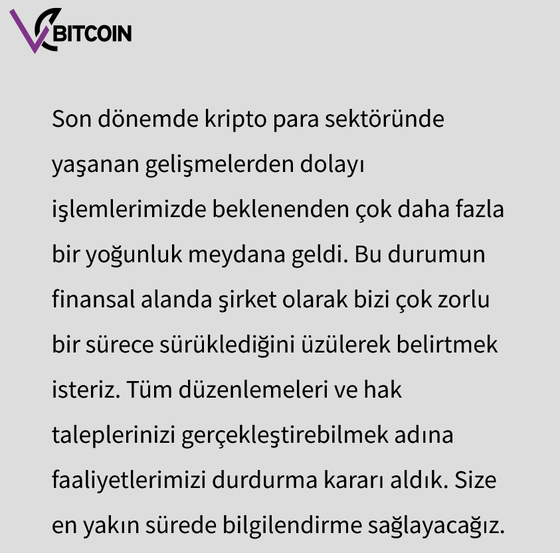 Turkish bitcoin exchange Vebitcoin collapses amid crypto crackdown
https://www.cnbc.com/2021/04/26/turkish-bitcoin-exchange-vebitcoin-collapses-amid-crypto-crackdown.html

Turkey detains four in Vebitcoin investigation | Reuters
https://www.reuters.com/world/middle-east/turkey-detains-four-vebitcoin-investigation-2021-04-24/

Vebitcoin's official website already has only a Turkish message telling it to stop working. According to the message, 'Recent movements in the crypto asset industry have made Vebitcoin trading more intense than expected, forcing a very difficult process in the financial sector and working to meet all regulations and requirements. To stop. '

Inflation and the slump in the domestic currency lira are increasing the number of people in Turkey looking at crypto assets to protect their savings. On the other hand, there are voices calling for regulation due to concerns about fraudulent activity, and in April 2021, the Central Bank of Turkey banned payment by crypto assets.

According to Reuters, the Financial Crimes Investigation Commission is investigating a crypto asset platform in Turkey, Vebitcoin's account has been blocked, and four people have been detained on suspicion of fraud.

Prior to Vebitcoin's suspension, another exchange called Thodex has ceased operations, and founder Faruk Fatih Ozer has fled to Albania with $ 2 billion in assets. Is believed to be. Turkey has issued an international arrest warrant to Mr. Ozer, and 62 people involved have been detained.