'Godzilla SP [Cingular Point]' series composition, interview with Toh Enjoe, how did you make Godzilla's first 13-episode composition?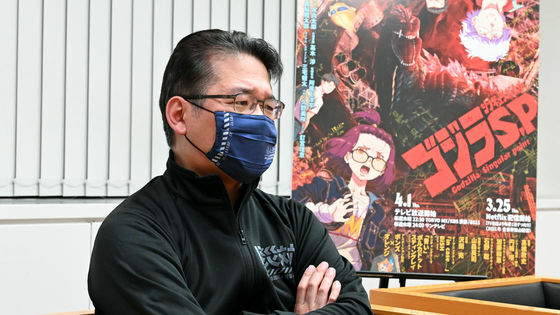 The completely new TV animation ' Godzilla SP [Cingular Point] ' of the popular monster 'Godzilla' started to be distributed on Netflix from March 2021 and started broadcasting from April 2021. The 'Godzilla' series has been produced as a two-hour movie, and it is the first time in the history of a long series that it will be broadcast in the form of a TV animation of 1 episode 30 minutes x 13 episodes. We asked Mr.
Toh Enjoe
, an Akutagawa Prize-winning writer who works on the series composition and screenplay of this work, about how he tackled this problem and how he made the work.
In addition, there will be remarks that include the contents up to the third episode.
Completely new TV anime series 'Godzilla Singular Point' official website
https://godzilla-sp.jp/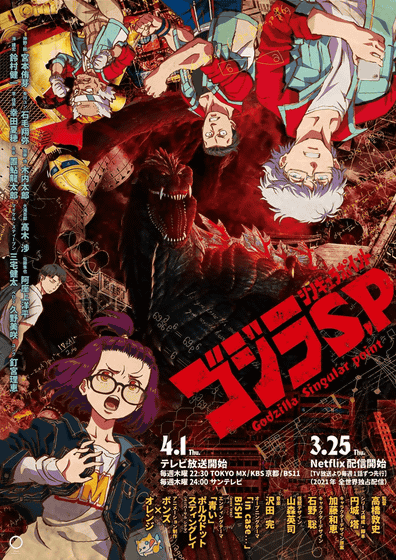 GIGAZINE (G):
I think that Mr. Enjo has various work requests. What was the reason for deciding to do this 'Godzilla SP [Cingular Point]'?

Toh Enjoe (hereinafter referred to as Enjoe):
Each writer's work takes a lot of time, so I don't get so many bang-bang requests. I've only done anime work twice so far, but it's coming suddenly. This time, Mr. Minami (Masahiko), the president of Bonds, who is making the production, called me 'How about Godzilla, Mr. Enjo?' It started from somewhere.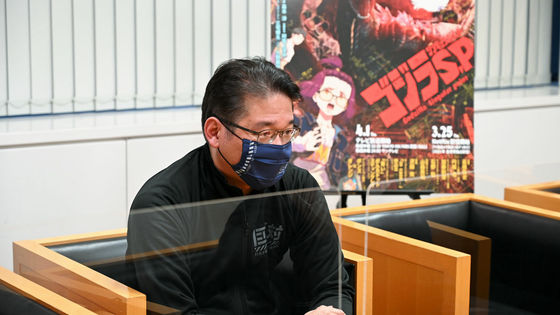 G:
I see.

Enjo:
'A strange story has come again' (laughs)

G:
(Lol)

Enjo:
So when I went to listen to the story, I was surrounded by a lot of people and asked, 'Isn't this something I can't escape anymore?' It feels like I've been summoned, 'I have to do it?' (Laughs)

G:
When that happened, was it the first question you asked, 'Can you do the series composition and screenplay?'

Enjo:
No, not at all. It was a story, 'Would you like me to do SF examination?' Mr. Takahashi (
Director Atsushi Takahashi
) had the idea that 'a solid SF examination is necessary'. Since it's a monster, I don't want to squeeze it into science fiction, but I wonder if it's time to stop saying 'it became huge because it was exposed to radiation.' There is a theory that 'that's good, monsters are exposed to radiation and become huge', but the times are the times, the biological knowledge is advanced, and Godzilla cells are also appearing. Under such circumstances, I was supposed to have been called as a role in modern science to play something that could be wrapped in smoke.


G:
Should be.

Enjo:
However, there was no one who thought about the setting, so when that happens, I have no choice but to think about it, so I started from the point of 'Godzilla, what do you eat?'

G:
(Lol)

Enjo:
From that point on, 'Well, what should I do?' There are many points to worry about, such as whether a child will give birth, whether it is a herd, or who is Minilla (*).

* Note: The eighth work in the series, '
The Battle of Godzilla, the Son of Godzilla
' (released in 1967) has appeared. Godzilla's son.
G:
There is (laugh)
Enjo:
That kind of thing will be related to the story, so I decided to do the script. In writing the script, the composition of 30 minutes and 13 episodes in animation became a big issue. If it's 2 hours, the setting can be skipped quite a bit. Even in '
Shin Godzilla
' (2016), scientists came out, but they said something they didn't understand and said, 'It's useless!' Oh, I can manage it. But when there are 13 episodes, everyone gets sane somewhere. 'Shin Godzilla' was developed only in Japan, but it seems that 13 episodes can not be done only in Japan. You're wondering what happens when the camera captures the earth.
G:
Become.
Enjo:
As I was doing difficult things, I decided what level to deal with. Even for Toho, 13 episodes was the first attempt, so I didn't know how to assemble it at all. Furthermore, regarding 'How many mobs can I run?', In the case of a movie, I think about how many casts to call, so I get an answer immediately, but I'm not sure if it's an anime.
G:
I see.
Enjo:
If you can't use mobs, is it okay for all the townspeople to run and run away and fall when a monster appears? It's like Mr. Tetsuya Takeda from
'Godzilla' (1984).
It's all about drama, so the 13th episode has entwined the world view and the story. So I ended up writing a script along with the science fiction proof.
G:
(Laughs) I'll fly a little as a question, but when Mr.
Enjo was interviewed by the Tohoku University Hagiyukai in
2017, he often thinks of a scene where a novelist is chased by a deadline and runs away from the editor. I'm a protector, so I don't have that at all (laughs) ', but are you trying to protect something well?
Enjo:
This time, I haven't protected it at all. It's not a story that I haven't protected (laughs)
G:
What is it?
Enjo:
Anyway, nothing was decided. I couldn't set the reality level that matched episode 13 ... Since there is no format for 13 episodes, it took a lot of time to decide it. Mr. Orange, who is in charge of 3D, said, 'I can't make it anymore!', So I think it was really difficult.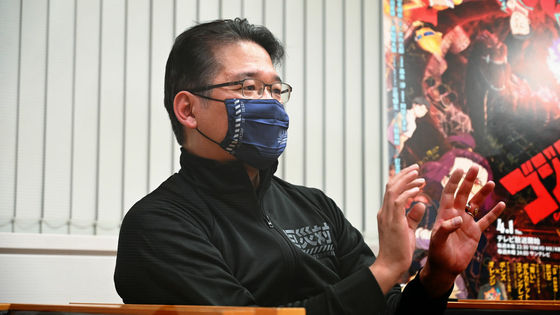 G:
It was really hard ... This time, from an interview with the University of Tokyo's memoir seminar in March 2014, 'Human cognition is very strong, but when something unimaginable happens, that cognition is shaken very much. So I think it's important to write some novels about what will happen there. It's pretty stupid to say 'I didn't think of that' after it happened, so someone should think about it. Good. I think it would be interesting if something strange happened (in the real world), but I'm simply uneasy when I think about what happened in reality. ' Is what you are drawing in this 'Godzilla SP [Singular Point]' with the image of 'what may happen in reality'?

Enjo:
First of all, the main premise was that it was 'entertainment.' However, when setting the reality level, I settled on the fact that I had to set it in a relatively realistic place. Since it is an animation, when you think about how realistic the movement of the character is, it is true that this movement will be difficult. If you bring it too realistic, you will die if you fight Radon. That is something that can only be done with anime.

G:
(Lol)

Enjo:
Sci-fi writers aren't there to predict the future, they basically live by blowing the sword, so this work is about 'blowing a big sword based on Godzilla.' Godzilla will come out properly. In the case of Ochi, who said, 'Godzilla itself was a tale,' he said that at the same time as the consultation began, it would be okay.

G:
I hear that Mr. Enjo is a writer who does not write feature films. In an interview published in the new JP when 'Character Whirlpool' was published, the question 'Most of Mr. Enjo's works are short stories throughout his career. Do you have a desire to write a long story?' (Laughs) Some people like short stories, but sometimes they can't write long stories well. First of all, if the characters aren't standing firmly, they won't be long stories, but the characters in my novels are usually ○ or △. It's symbolic, and there aren't many humans in the first place. ' Does the script of this work feel like a 'short story' from Mr. Enjo's point of view? Or is it something else different?



Enjo:
You have to get a punch line in 30 minutes per episode, so you can compose it as a series of short stories. It was just how to make it. …… It's difficult to talk about 13. Even if it is a monster, if it is an ultra monster, one body may appear in one episode and be defeated by Ultraman. The apostle of 'Neon Genesis Evangelion' (1995) is like that. But in 'Godzilla', that is ... For example, in episode 1 Radon came out and was defeated, and in episode 2 Anguirus came out and was defeated, isn't it?

G:
Certainly, it's something different (laughs)

Enjo:
When that happens, the whole feature-length concept is needed. Since there are 13 episodes, it is necessary to have a mid-range concept of the front, middle, and back, and of course, logic as a video is also necessary ... While controlling the overall flow, director Takahashi and I tug of war. I felt like I was going to decide while doing it. If there was a characteristic point, the setting and the story were strongly linked, so it was around the time when the two of us thought, 'The setting falls into my mind, but it doesn't make a picture.' There is no point in setting it so that it does not look like a picture.

G:
Because it's an anime.

Enjo:
Usually, the proof should have been completed before entering the scenario. 'Because of this setting, this spacecraft will fly with this theory.' However, there is a problem of whether it can be corrected when 'it was not so good when it came to the stage of drawing'. Since the proof is intertwined with the proof, there are times when fine adjustments are sufficient, and there are times when it is completely replaced. In this work, I adjusted it with 'bones' ... I don't know if it was good or bad ... because they don't understand many things anymore (laughs)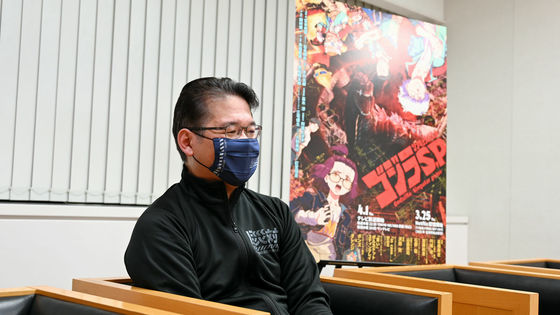 G:
(Lol)

Enjo:
This can only be seen.

G:
In the same interview with the new JP as before, he explained how to make the waka poem used in the short story 'Kana' in 'Character Whirlpool'. Search for songs that contain the letters 'mu,' 'bu,' 'ri,' and 'a,' and then search for 'ba,' 'ku,' 'ha,' and 'tsu.' I couldn't do that without a simple script. I also use the app to look it up in a dictionary and write the code to make it. ' What language do you choose to create such a script?

Enjo:
I choose the one that suits my purpose. Even in 'Godzilla SP [Cingular Point]', there are some that are rotated by
'Processing' or the four-dimensional cube of OP.
I really want to integrate it into
Unity ...
G:
Is there any wall?
Enjo:
After all, it's just that it's faster for
me to use Ruby
,
Python, and Processing properly.
For example, suppose you were told at a meeting that you would like to have a log on your display. It's a story that it should be flowed, but for that purpose, the substance of the log is necessary. If it's a novel, all you have to do is 'the log was flowing' (laughs)
G:
(Lol)
Enjo:
The 'flowing log' is something that is appropriate. 'Is it okay with
Nginx logs?'
Then someone has to make something like a log. Of course, everyone would be silent, so I said, 'OK, I'll create it in Ruby in an hour.' I'm not very close to Ruby, but I'm used to it. Just because I made it doesn't mean that it will be a picture as it is.
G:
Isn't it?
Enjo:
There is a problem with the size of the display that streams the logs, so we also need to interact with the layout. In that case, the program that can be run quickly is Ruby in my case. But when 3D comes in, you have to rely on Processing. I think 'I should do all this with Unity ...', but there is also a learning cost, so it is not possible to integrate.
G:
I see, that's why ...
Enjo:
I'm writing quite a lot. For example, I wrote a newspaper.
G:
newspaper.
Enjo:
When a newspaper article appears in the news, who is the newspaper? Now that the resolution is high, it can be read. You can't just say, 'Don't read by the screen.' However, I can't help writing nothing. There are quite a few characters on one side of the newspaper. 'This is quite expensive if it's a novel manuscript fee.'
G:
(Lol)
Enjo:
You can't just use the one from a public newspaper. As expected, newspaper articles are not made with scripts, but in this work I also make quite a few scripts and use them. However, since it is made in an emergency, it can not be dug out later (laugh)
G:
Mottainai (laughs)
Enjo:
If you can't dig it out, you'll have to write it again. That's why I suffered because I couldn't solve the puzzles I made.
G:
In this work, AI that seems to have made further progress of Siri on iPhone and Alexa on Amazon will appear. Does Mr. Enjo actually use an assistant app that gives instructions in words and operates them?
Enjo:
I don't use it. I have Alexa, but it just tells me that Amazon's courier is coming today. 'Noisy, I've already received it!'
G:
(Lol)
Enjo:
The work is set for 2030, so I'd like to see something like that. This is not so much my feeling as it is because of the theatrical convenience of not having time. I have to dance at the edge of the screen. It's like 'I want you to dance, so it's AI.' That is unique to anime.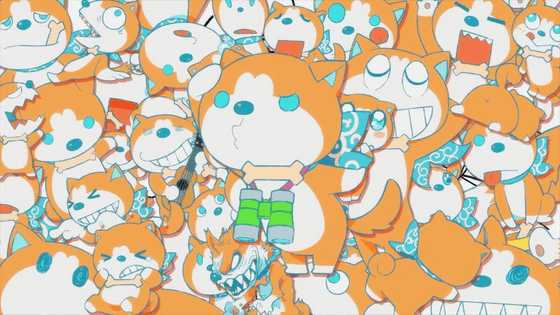 G:
In 2010, in an interview 'Writer's Reading Road' of 'WEB Book Magazine', about the writing pace of 'Self-Reference ENGINE', 'I wrote one volume in 2 hours in the morning and 2 hours in the evening, and slept the next day. I wrote this morning in the morning with the intention of going with this story. It was just a matter of how to take the work time. I thought about shaping the whole thing, but since then, that pace has been a habit. ' Is this still at this pace?

Enjo:
It's basically the same. I'm not the type who can write all the time, and I get bored in about 2 hours. It's been about an hour and a half these days. At that time, I was doing other work, so it's from 7:00 to 9:00 in the morning. That's the best thing, but I was able to do it because I was single at the time, but now I don't have much time.

G:
Is it a little late now?

Enjo:
It feels like it's daytime because I don't have enough time in the morning and night.

G:
In the same interview, he mentioned the writing environment, 'I can't work at home. I can't write unless it's a coffee shop. I fall asleep at home.' 'Basically, I've been in Shibuya all the time. So I move around every two hours and change places. ' Do you feel like you're wandering around on your laptop?

Enjo:
Basically it is. I used to choose Doutor when I was smoking, but now that I've stopped smoking, I can go to Starbucks.

G:
Are you using a Windows machine?

Enjo:
It's a Mac. Since it's a UNIX culture, PowerShell says, 'Still do your best.'

G:
Is the writing environment relatively changing? Or do you feel like you're still keeping the settings you've set in the past?

Enjo:
You've been writing in Word all the time. It's dominated by Microsoft ... it ends up coming back. There is no such thing as the de facto standard that editors also use, and if it is an editor that can do various things in vertical writing, it will become Word for some reason. Essays can be written horizontally, but novels are written vertically. This time it's a scenario, but there is a format for the scenario. That is ... I don't like it.

G:
I hate it (laughs)

Enjo:
The scenario is a very unpleasant form of indentation and indentation. The lines of the person who is talking are lowered, but the writing is not lowered, and there is such a thing, and everyone is doing their best to adjust with Word. When I asked, 'Will it take time to adjust the indentation?', He said, 'It will take a lot.' I couldn't do that, so I came up with a strategy of marking down, compiling, writing CSS, opening it in a browser, and converting it to PDF.

G:
Oh.

Enjo:
It seems that it doesn't have to be in that format, but then someone in the company will mold it when scripting. Someone is just adjusting the indentation somewhere in the company.

G:
How.

Enjo:
But isn't there something like 'the problem of not being able to copy and paste vertical PDFs'? That's why we send PDF and HTML together. It's 'very troublesome' and I only buy it (laughs)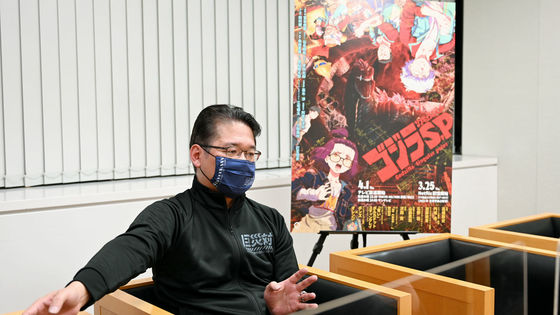 G:
When I work at a coffee shop, I think I order something, but do you have any fixed orders? Or do you choose it appropriately?

Enjo:
It was iced tea in Doutor, but it became Starbucks latte in Starbucks. I want milk in it because it breaks my stomach. I can't hold my body with just today's coffee (laughs)

G:
I see (laughs). In the past interview I mentioned earlier, after 'of the baseball' was nominated for the Akutagawa Prize, he said, 'Since then, I've been getting a lot of work and I've been busy. Maybe I can eat it?' I thought it might be, and I really couldn't get it, and it's been a year since I started working, and I thought I would die if I kept doing it. Was mentioned. It's fair to say, 'I'm going to die at this rate,' but how busy were you?

Enjo:
Maybe I didn't have time to sleep. I used to work from 9am to 5pm and went home, but if I write for 2 hours each in the morning and at night, I'm running out of time to sleep. Some people may get angry that they can afford it, but I couldn't. It's also difficult to combine the two jobs of writing things and thinking about the company.

G:
Mr. Enjo has published a reading meter, and he has read more than 4000 books. Since the registration was in October 2008, the average number of books per day is one or more.

Enjo:
It's not like that because it also contains manga. If you like movies, you might say, 'I kept two today.' It's like that. People who write book reviews sometimes read about 30 to 50 books a month, but I wonder if I should go to 200 books a year. Not reading to some extent is also a job.

G:
Why did you decide to register for the reading meter and publish the information?

Enjo:
...... Why was that? But it's convenient. When I wrote a book review that I liked, I looked back on 'what was interesting to read recently', and when I was asked 'Please give me the best of the year', I said 'what did you read this year?' Check it out. Even if you decide to make a note in your notebook, you won't write it. It's the same as 'I fall asleep when I'm at home' at the writing place, and I can't continue without such a routine.

G:
Is it a style of reading in bulk rather than reading little by little every day?

Enjo:
It has changed a lot since I started reading on Kindle. I read while sleeping.

G:
How do you decide which book to read? Is there any standard?

Enjo:
I like reading what I'm interested in and what's quoted in the book, so that's the connection. Some of them are read as materials.

G:
Do you often see anime and video works?

Enjo:
Isn't it the one who doesn't see it? In particular, I haven't seen many movies in the last 10 years. I was asked 'How was' TENET '(2020) !?' but 'I'm sorry, I haven't seen it!' I see some anime, but it's not the amount I can say I'm watching.

G:
Did you look at it in the past?

Enjo:
Well, how about it? In the old days, the way of looking at anime was more laid back. Isn't there something like 'I haven't seen Gundam, but I can talk'? It may be because the number was small. Now, when I say 'looking', I get the impression that I have to look more closely and speak properly.

G:
When you talked about this 'Godzilla' this time, did you feel that you were in a state where you could understand it to some extent?

Enjo:
Well, it's not something I don't know at all, I wonder if I can understand about half. Suddenly, when someone says 'Baragon', it says 'Hmm !?', but it doesn't mean 'What is King Ghidorah?'

G:
I feel like I'm good enough (laughs)

Enjo:
'Manda? I know, but I don't know who I fought with,' or Gamera's 'Legion? I'll do my best.' Sci-fi movies such as 'Terminator' and 'Back to the Future' are all right, aren't they?

G:
I think that 'Godzilla' has a good balance with past works. How did you decide to 'leave this place' and 'let's renew this and keep it new'?

Enjo:
It was a difficult place, but there was a request from the story and the number of models that could be released was decided.

G:
(Laughs) There are certain restrictions.

Enjo:
If it's okay to put out a lot of monsters of about 10 polygons, I'll put them out, but that's not the case. Monsters have the required quality and the required number of polygons.

G:
(Lol)

Enjo:
It's a story based on a certain degree of realism, but when it comes to entwining SF settings, it's hard to come up with a minilla. There are many difficult points, such as whether Minilla is a child or not, and whether Minilla and Junior are different.

G:
Well, it's difficult.

Enjo:
I think people who have seen radon have various thoughts. But since it's a 3D model, I'll give you a number. Thinking about who can fly a lot in the cast, I think it will be radon. The fact that Anguirus is running a lot means that you can make pictures as an animation, but ...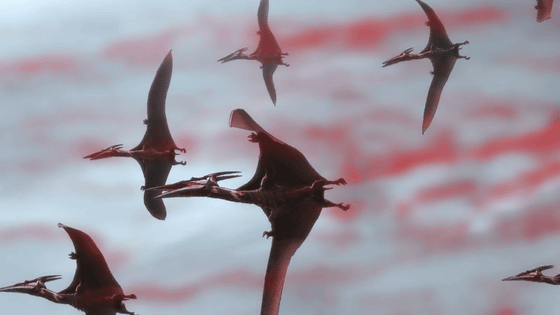 G:
It's surreal.

Enjo:
I'm not asking for that laugh.

G:
That will be the case.

Enjo:
As long as you fight people, it's a problem if the scale isn't small to some extent. Although it is a monster thing, while fighting, there is no 13 episodes without a human drama, so in order to be able to do that, men and women in their 20s have no choice but to get smaller as opponents to fight. Anyway, the biggest challenge was to respect that it was an animation even though it consisted of 13 episodes.

A strange graduate student, Mei Kamino (voice: Yume Miyamoto), who gets involved in the battle with 'Godzilla' after receiving a request to investigate 'Misakioku'.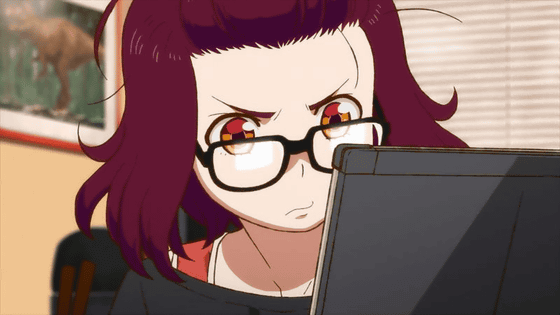 Yun Arikawa (voice: Shoya Ishige), an engineer who works for anything in the town, is involved in the battle with 'Godzilla' triggered by a survey of a Western-style building that is vacant.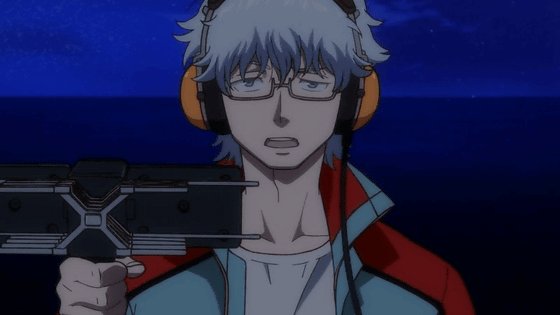 G:
I see.

Enjo:
Mr. Takahashi, the director, was particular about whether or not he could say 'Oh, it's a monster' when a monster appears. If you think about it realistically, you wouldn't say it, but if it's a monster movie, you can say it. There was some debate about which one to take, but Mr. Takahashi would say, 'A dinosaur?' In that case, it would be more natural for the visuals to be closer to the dinosaurs for the time being.

G:
Well, considering the level of reality you set, that's the case.

Enjo:
With that in mind, a world line that looks like Quetzalcoatlus and makes you think, 'Isn't a dinosaur appearing?' Is decided at a glance.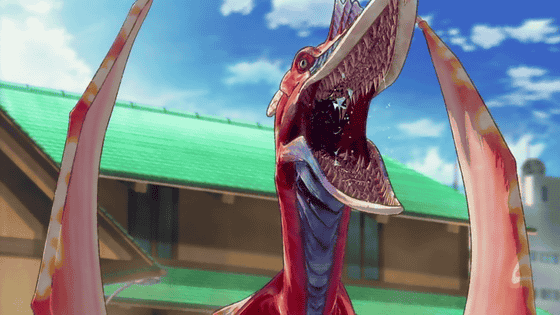 Enjo:
Regarding the design of this monster, it is similar to a dinosaur, and it is said that 'I like it because there are no humans inside', but there are really no people inside, and when it first appeared, ' That's because I set the reality level so that it wouldn't be a monster.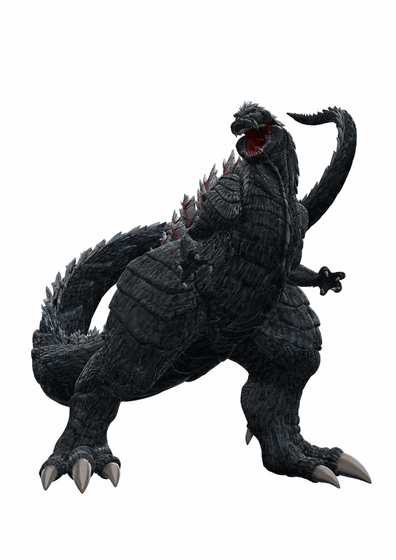 G:
When I listen to the story, I feel that it was really difficult to compose the work. It means that everything was difficult from the beginning before how to bring the end.

Enjo:
First of all, it is from the setting of the reality level, it was not decided which monster to release at what timing, and what to do with the big punch line is not decided.

G:
Exactly nothing is decided (laugh)

Enjo:
The last big reversal ... 'I'm sure it will be reversed, right?' In the play, a big reversal should come, but it means that 'the way of reversal has not been decided yet'. But I can't help but reverse it ... and so on. I really have to think about 13 episodes.

G:
Is 13 episodes a long one?

Enjo:
First of all, there is no precedent for Godzilla that it cuts once every 30 minutes, gets a little punch line, and continues after a week. If it is 2 hours, there are many precedents, so I know how to make a mountain, but with Godzilla in episode 13, I do not know how to make a mountain in the first place or how to put out Godzilla. As a Toho producer, I want Godzilla to come out early, but we don't want to come out too much.

G:
(Lol)

Enjo:
It was a good idea that Godzilla would come out from the first episode, but it's painful. After all Godzilla should appear because it is a work called 'Godzilla', but if it comes out from the first episode, it will not be up to 13 episodes. At least it's not a flashback scene ...

G:
Actually, I saw it halfway this time, but I felt like 'I see, it will come.'
Regarding the fact that Mr. Toho wanted you to put out Godzilla as soon as possible, did you have any requests for 'I want you to do this' or 'I want you not to do this' in this work?

Enjo:
Basically, it's not, but in fact, it's really there.

G:
Not, but yes (laughs)

Enjo:
You may not bother to ask. If you only think about pursuing entertainment and rebooting Godzilla and delivering it to a new layer, it could have become something like 'Kaiju No. 8'. Suddenly it starts with Godzilla's corpse processing. But it doesn't need to be heard. I heard that there was a story during 'Shin Godzilla', but for example, 'Can Godzilla be transformed?'

G:
(Lol)

Enjo:
Therefore, there were talks such as 'Don't eat people', 'It's okay to swing around other monsters, but please let me know when you eat', 'I don't want Godzilla to come out before the first generation'. Godzilla is, so to speak, an idol of a tiger cub, so it is natural that there is something like 'my kid does not appear in such a variety show'. From the creator's point of view, I think 'Is it okay to have two necks?' 'Is it okay to be in a zombie state?' 'Is it okay to fly with wings?' .. That's why, if it's okay to put out multiple Godzilla, I also think about putting out a flock of Godzilla. If you want to describe the crisis in the world, you should have more. If there is only one Godzilla, it may be put in a vast area somewhere and made with a fence and it may become an 'attraction like a geyser that occasionally spits heat rays', and to prevent it, ' Monster It will be huge like 'Apocalypse ' (2017, novel).



G:
(Lol)

Enjo:
That's why it's also a good idea to run away even if you are chased. However, since we are going straight toward the capital, we have to prevent it by saying, 'I won't let you do that.'

G:
surely.

Enjo:
'Where can I break it?' Was also an issue. Modeling is difficult if you come to the city too much, but modeling may be easy just by rampaging in the Tottori Sand Dunes, but it is not allowed. For example, if you want to destroy Osaka Castle, you have to build Osaka Castle, so I think it's better to stop it.

G:
That's right.

Enjo:
It was all right to talk about anything, so I had the idea of going around Japan and destroying it like Sazae-san's opening. It all started with OK. In the case of Godzilla, there are times when 'come to your hometown and destroy it.' On the other hand, there are also things that 'this should not be broken'. When that happens, there are places where 'What is Godzilla?' Can't be expanded, so I bargain with the producer ...

G:
It's difficult to hear the story like this, but it's really interesting. Was Mr. Enjo 'as expected' when he actually heard such a story? Or was it surprising?

Enjo:
Some were as expected and some were unexpected. After all, I wanted to make it a strange shape. I'm wondering if the two necks are too (laughs)

G:
(Lol)

Enjo:
It was quite difficult to come to terms with the fact that it is a creature carrying a metaphor but also a mythical creature. I've been doing all that.

G:
Is it like every week anymore?

Enjo:
It's about once every two weeks. That's what I did before the first part of the anime movie 'GODZILLA' trilogy was released.



G:
Really!

Enjo:
I was running in parallel. In the meantime, it's been like this. The producer, the director, Bonds, Orange, myself, and Toho gathered in the conference room.

G:
Although it is different from the main story of Godzilla, in an interview with the memorial seminar, 'I sometimes wonder if I should write a novel with illustrator. Then I feel that it is a bit like poetry. It's not that it means that something will change when you write with Illustrator, just as the writing style and what appears there will change little by little depending on the writing tool, such as a word processor, fountain pen, typewriter, etc. Even if it is text data, I feel that it will change if it is written as image data. ' Was this an image like writing it as a vector path?

Enjo:
Why is it an illustrator, not a tablet or Apple Pencil? I wonder why (laughs). Separately, a text box is fine, but if you are told to 'write a novel in a text box', you will think 'then what should I do?' It will be difficult to break a line. The box grows every time you do it. It may be a novel about growing up. It's like that. I always say that. 'I think I should write with a 3D printer' (laughs). It is stacked and comes out from below. No, I used illustrator quite a lot this time, and with Graphviz .

G:
With Graphviz, do you make plots?

Enjo:
I thought it could be used for a diagram that connects here and here, but I couldn't use it very much. It's easy to draw, but I'm the only one who can understand it. I was wondering who could manage the movement of people and the flow of where and what the monsters would do, but it didn't work.

G:
How did you organize it in the end?

Enjo:
The director and Mr. Koyanagi, who was initially included in the military examination, did their best. The good thing is that the two of them decided.

G:
In an interview with the new JP, 'I haven't really thought about what to write when writing a novel for the web or e-books, but I can't make a novel without writing short programming code. I've always wanted to write it. It could be the 'Million Story' I mentioned earlier, but I don't have to show the 'Million Story' itself, and the code that generates the 'Million Story' is better. It can be a novel. If the code can be a novel, it wouldn't be fun to print it on paper. It would be more fun to put it up on Github. ' Is a novel as a code an image like a 'feasible novel'?

Enjo:
Speaking of 'Million Story', it is a structure that makes a story. With the Kindle, there are no restrictions on size or number of pages, so even a one-million-page novel can be done. Just because humans can't write it, it's enough to generate a 'million story'. There are 1 million stories with different place names because the structure is almost the same as ghost stories. That's simple code, isn't it? I think it's okay to do that kind of performance when thinking about e-books. You don't really understand the meaning that e-books can be copied but are priced. That's why a poet can sell a poem for 1 million yen, a 'million story' can be sold for 5 yen, or the code that generates the story can be published on GitHub. .. I think it's okay for someone to think about expanding the definition of literary arts and stories in that direction. There is also the fact that it would be easier if you simply generate it by machine (laughs).

G:
(Lol)

Enjo:
I think it would be nice to have a language that allows novels to be compiled and executed as program code. I don't really have an idea. In many novels, there is a hero and it is moving. ...... It's a crazy remark.

G:
No no (laughs)

Enjo:
'Is it an object? Is the character an instance?' I'm not doing much. Move, talk, change scenes. I don't know if it's that complicated. Whether or not the novel I made is interesting (laughs). There are quite a few people who try to generate a novel automatically, but the approach seems to be awkward and I think there is something good about it. I think it's the whole framework. There is something like 'when, where, who and who did what', but it's a thought experiment that might be a little more.

G:
When I ask a lot, I think Mr. Enjo is always thinking about expanding the story. Is there any reason for that?

Enjo:
My motive is to do it for no reason, but for example, 'everyone is no longer writing waka poems.' There is no empirical research, but I think that the novel has changed as the writing utensils have changed. At first, the word was 'Don't lie', so it's surprisingly late for a novel to be born. However, when printing started, it became impossible to stop it and spread, and now that anyone can write using a PC or mobile phone, writing is full of lies. I've always been interested in the fact that what is written changes depending on the information environment, and the stories that are accepted also change.

G:
How are you?

Enjo:
Of course, in that sense, whether it's animation or special effects, I think there is something that can be told by the story that suits each format. Writing with ink on Japanese paper has declined extremely at the peak around the Heian period, but the PCs that have appeared in the last few decades have not yet reached their full potential, and it seems that they are being left behind. I think we can still do more things, and maybe we can make more interesting things.

G:
HM.

Enjo:
From such a position, it is natural to serve the picture in the case of animation and give the highest priority to the picture, so the technology of the avant-garde novel does not explode. Animation is important because it is an animation. In that sense, you don't have to worry about 'Godzilla SP [Cingula Point]'. It should be okay ... Disagreeable…….

G:
(Lol)

Enjo:
I'm playing with letters because I'm writing a novel, so I'm playing with the potential of letters, and I won't touch on pictures, so I'd like to think in a way that respects that as much as possible. Is the basic, so don't worry.

G:
I see. We will entertain you with 'Godzilla SP [Singular Point]', which is a well-crafted composition of 13 episodes. Thank you for today.

Mr. Enjo who responded to the interview with the catastrophe vs. jacket.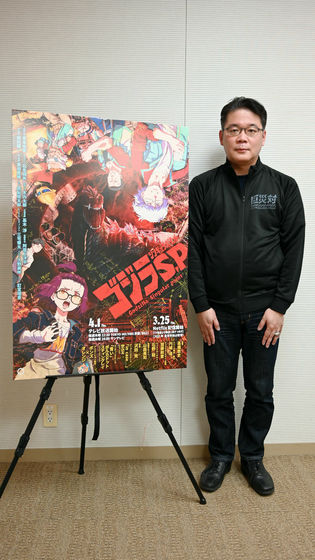 'Godzilla SP [Cingular Point]' is being broadcast every Thursday from 22:30 on TOKYO MX, KBS Kyoto, BS11, and from 24:00 on Sun TV. In addition, Netflix delivers one episode ahead of the TV broadcast every Thursday.

TV anime 'Godzilla SP [Cingular Point]' PV 3rd / OP theme: BiSH 'in case ...' / April 1 (Thursday) broadcast start TOKYO MX and others --YouTube

©2020 TOHO CO., LTD.