19th-century sperm whales may have shared 'how to avoid whalers'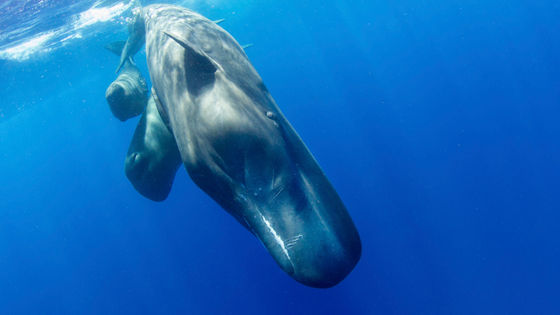 Modern people use smartphone apps and SNS to share various news. A study that digitizes and analyzes 19th-century logbooks that whales 'likely shared ways to avoid whalers' in a herd in the ocean, dating back to the present day, about 200 years ago. Turned out by.

Adaptation of sperm whales to open-boat whalers: rapid social learning on a large scale? | Biology Letters

https://royalsocietypublishing.org/doi/10.1098/rsbl.2021.0030
Sperm whales taught each other how to avoid 19th century whalers' harpoons | World News | Sky News
https://news.sky.com/story/sperm-whales-taught-each-other-how-avoid-19th-century-whalers-harpoons-12249380
Sperm Whales in the 19th Century Share Information With Each Other to Avoid Whalers | Science Times
https://www.sciencetimes.com/articles/30215/20210319/sperm-whales-19th-century-share-information-each-avoid-whalers-study.htm
Sperm Whales in the 19th Century Share Information With Each Other to Avoid Whalers | Science Times
https://www.sciencetimes.com/articles/30215/20210319/sperm-whales-19th-century-share-information-each-avoid-whalers-study.htm
In recent years, only some countries such as Scandinavia, North America and Japan have been whaling, but in the past many countries were whaling on a large scale.
The English name for sperm whales
, 'sperm whale,' is also
derived from the fact that the whale wax (brain oil)
collected from sperm whales was mistaken for semen because it was white and muddy.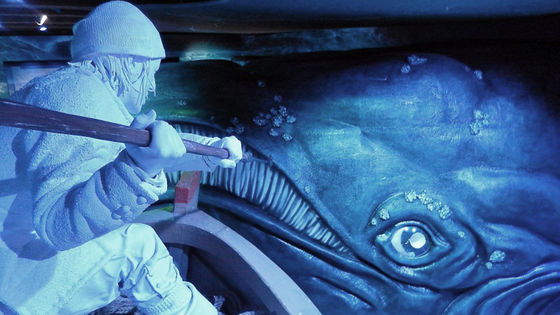 by
michael coghlan
A research team led by Hal Whitehead, a biologist at Dalhousie University in Canada, has been digitized in the 19th century to study the impact of sperm whale whaling on human economic development and marine ecosystems. We scrutinized 77,749 whaling ship logbooks. As a result, 2405 logbooks revealed that a whaling vessel had captured sperm whales.
Then, when the research team analyzed the transition of the success rate of catching sperm whales, it was found that 'the success rate of catching whales had decreased by 58% 2.4 years after the start of whaling.' One possible reason for the decline in the success rate of sperm whale catching is that whaling vessels have declined over time, but the research team said, 'Successful whaling vessels in one area are similar in other areas. It is unlikely that the reduced capacity of whalers has resulted in lower success rates, as there are records of success, 'he denied this hypothesis.
In addition, the hypothesis that 'the success rate decreased because young individuals, elderly individuals, sick individuals, etc. were captured in order and strong individuals remained' is also based on the calculation results based on the proportion of weak individuals and the actual results. The decline in capture success rate was eliminated as far away. From the results of eliminating factors related to the success rate of whaling, the research team concluded that 'whales have learned adaptive behavior at the individual and social level to avoid being caught.'


by Rawpixel Ltd

'It seems that sperm whales initially took defensive measures to form a formation centered on young whales near the surface of the sea,' Whitehead said in an analysis of the whaler's logbook. This was the only natural enemy at the time. It was a tactic to protect the young whale from the squirrel, but it was rather convenient for the whaling ship. It must have been shared within the sperm whale society. '