Adults are banned from sending messages to teens who aren't following themselves on Instagram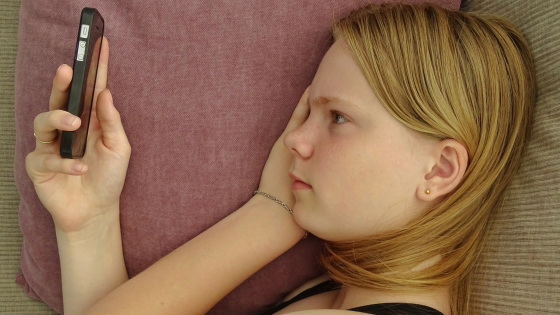 On March 16, 2021, Instagram changed its policy to protect teens from unwanted contact from adults, prohibiting adults from sending messages to users under the age of 18 who are not following them. Did. This policy has already been introduced in several countries, including Japan, and new features will continue to be introduced to protect young people.

Continuing to Make Instagram Safer for the Youngest Members of Our Community

https://about.instagram.com/blog/announcements/continuing-to-make-instagram-safer-for-the-youngest-members-of-our-community
Instagram announces three new features to protect younger users, including limiting direct features with unfollowed adults-About Facebook
https://about.fb.com/ja/news/2021/03/teensafetybundle/
Due to a policy change, when an adult user tries to send a message to a user under the age of 18 who is not following him, he will be notified with a warning message such as 'Cannot send'.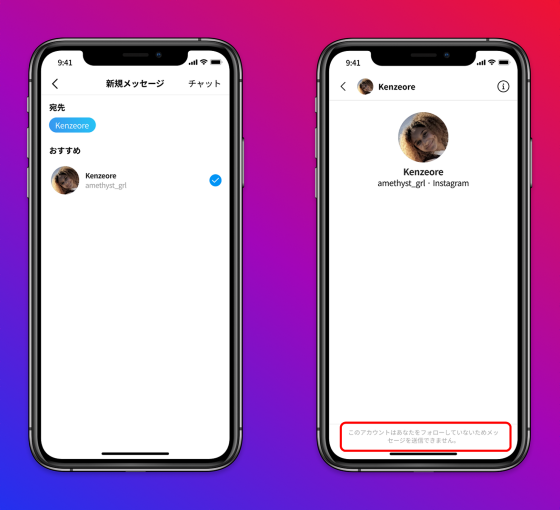 In addition, a warning message will be issued to users under the age of 18 who are already exchanging messages with adults who are engaged in suspicious activities such as 'sending a large number of follow requests and message requests to users under the age of 18'. A notification function will be introduced in the future. When notified, the user has the option of ending the conversation or blocking the other party. In addition, it is planned to introduce a function to limit interaction, such as users under the age of 18 will not be displayed in 'Recommended' for users who engage in suspicious activities.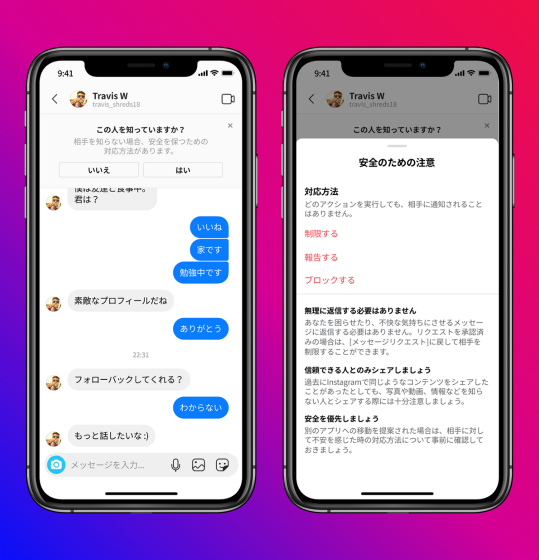 Regarding 'whether the user is under 18 years old', it is said that it is judged based on Instagram's effort to estimate the user's age using machine learning and the age set by the user at the time of registration. Some users misrepresent their date of birth, so they also report that they are developing new artificial intelligence and machine learning technologies to make more accurate decisions.

You'll also see notifications that encourage users under the age of 18 to keep their accounts private. Instagram understands that aspiring young creators are finding value in public accounts, so users under the age of 18 can learn about different options and decide whether or not to set up for public accounts. That thing.

Instagram will continue to introduce new measures to limit inappropriate interaction between adults and users under the age of 18.