What are the negative effects of Brexit on Fish & Chips?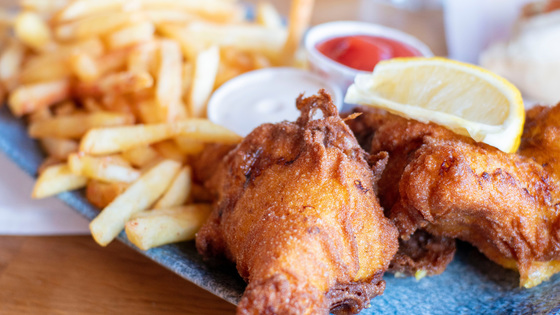 '
Fish & chips
', which is a white fish with fried cod and potatoes, is a fast food that has been popular in England for a long time. It has been pointed out that such fish and chips will be greatly affected by the UK's Brexit, which was completed on January 31, 2020.
Brexit Deal May Actually Mean Less British Cod for Fish & Chips --Bloomberg
https://www.bloomberg.com/news/articles/2021-01-13/brexit-deal-may-actually-mean-less-british-cod-for-fish-chips
Farewell fish and chips? UK super trawler unable to fish since Brexit
https://www.thelondoneconomic.com/news/farewell-fish-and-chips-uk-super-trawler-unable-to-fish-since-brexit/12/01/
One of the reasons Britain was said to have the most difficult negotiations to accept Brexit is the fishing issue. The British Isles are island nations located near the Eurasian continent and have been competing for fishing rights with the Netherlands, Belgium, France, Denmark, Ireland, Spain and Portugal. For example, between 1958 and 1976, there were three conflicts between Iceland and the United Kingdom called the '
Tara War
' over territorial waters and fisheries areas.
Brexit itself was
decided
in a 2016 referendum, but the agreement with the EU side was unsuccessful and it was postponed many times, partly because of the negotiation of fishery rights. At the end of December 2020, British Prime Minister Boris Johnson agreed to reduce the EU's annual catch in British waters by 25%. This was a big concession for Britain.
UK EU trade negotiations broadly agreed, concession to UK with fishing rights-To Johnson's interview-Bloomberg
https://www.bloomberg.co.jp/news/articles/2020-12-23/QLSU5MT1UM1801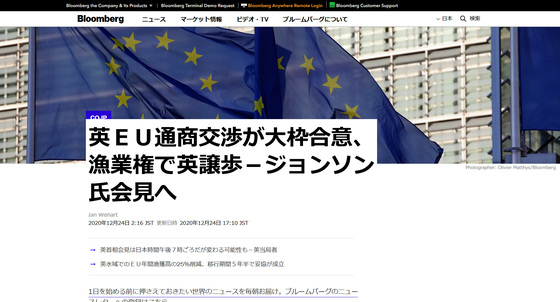 Prime Minister Johnson claimed that he was able to regain control of the fishery area, but the reduction was much lower than the 80% reduction in catch originally requested by the United Kingdom, so among British fishermen, 'catch' I'm afraid that the number will decrease. '
The government says it can land 146 million pounds of fish and support the fisheries industry, which has declined since the 1970s, but the agreement at the end of December 2020 will increase the landing of mackerel and herring. , The amount of landed cod used in fish and chips is expected to decrease.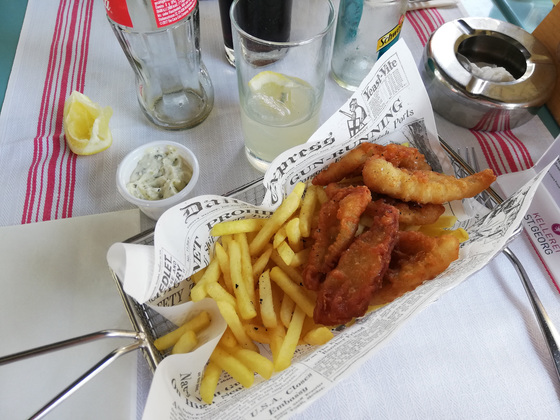 Jimmy Butchan, who turned from a Scottish fisherman to a fishery entrepreneur, said, 'I hope Britain will trade vast fishing grounds for access to the common market and make up for the losses it has suffered over the last 50 years with Brexit. But that didn't happen, and there's also the disappointment that foreign ships can still continue fishing in the UK's fishing grounds. '

It has also been pointed out that Brexit creates tariffs and risks taking too long to export fresh fish to Europe. James Wizards, CEO of Scotland Food & Drink, a British fisheries group, estimates that 'customs turmoil will cause fisheries to lose £ 1 million in exports per day.' Is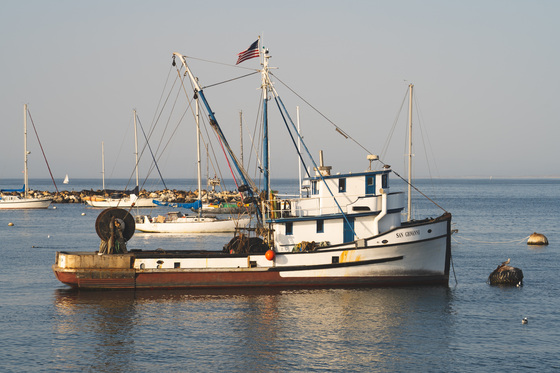 However, the agreement on fishery rights is gradual and better terms can be sought in annual negotiations, Johnson said. Withdrawal from the EU could also impose retaliatory tariffs on the EU, and depending on negotiations, it may be possible to eat fish and chips as usual.