'The 100 Most Beautiful Faces in the World (2020 Edition)' Image Summary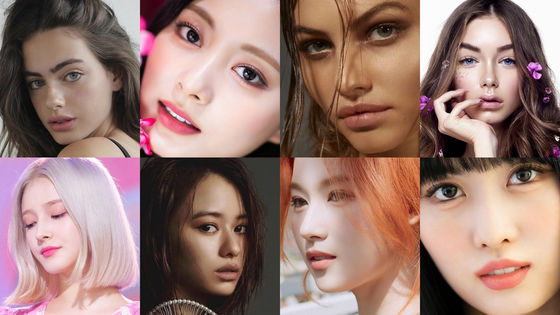 Film review site
TC Candler
has released the 2020 edition of 'The
Top 100 Most Beautiful Faces in the World
'. In the 2019 edition,
five
actresses
Maika Yamamoto
,
Nana Komatsu
, Sana
Minatozaki
(Sana),
Satomi Ishihara
, and
Nana Okada
were selected from Japan, but in the 2020 edition,
Hirai
is a new member of the same TWICE as Sana.
Momo
has been selected. I've put together all the images of the 2020 version of 'The 100 Most Beautiful Faces in the World'.
The 100 Most Beautiful Faces of 2020 --YouTube
◆ 1st place: Yael Shelvia : Israeli model 19 years old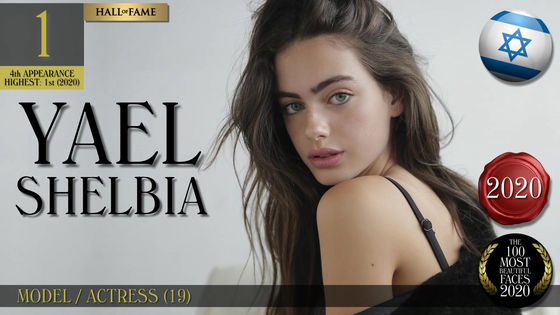 ◆ 2nd place:
LISA
: Thai singer / dancer / model 23 years old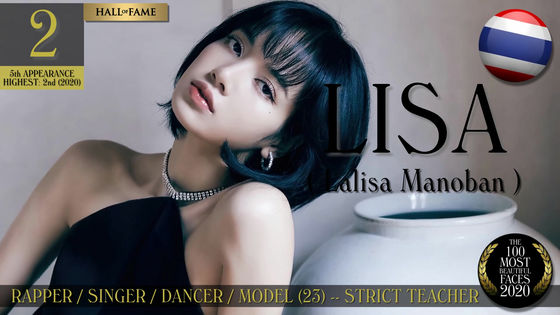 ◆ 3rd place:
Meika Woolard
: Australian model 16 years old


◆ 4th place:
Tzuyu
: Taiwanese singer / dancer 21 years old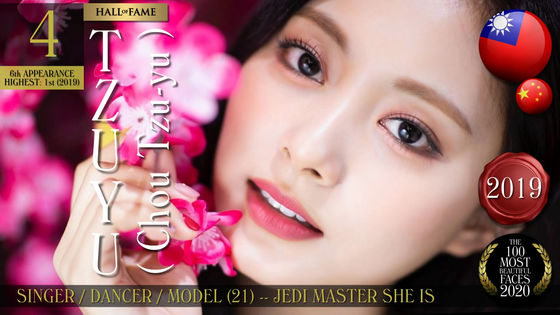 ◆ 5th place: Emily Neren : Norwegian Vlogger 25 years old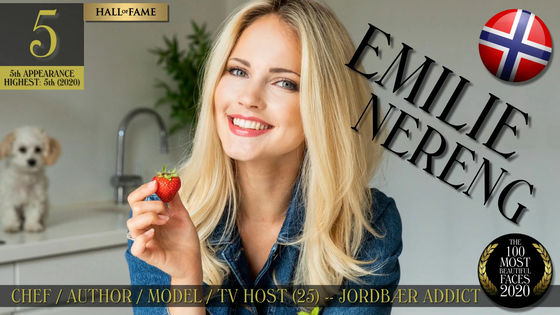 ◆ 6th place:
Thylane Blondeau
: French model / actress 19 years old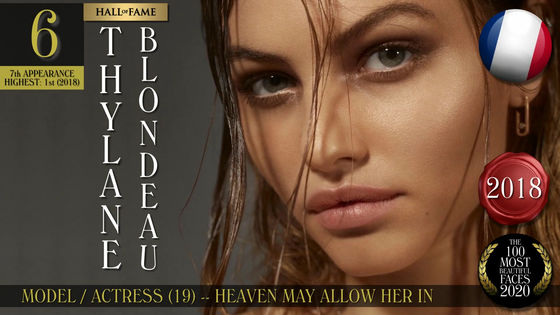 ◆ 7th place:
Harima Aden
: Somalia Model / Designer 23 years old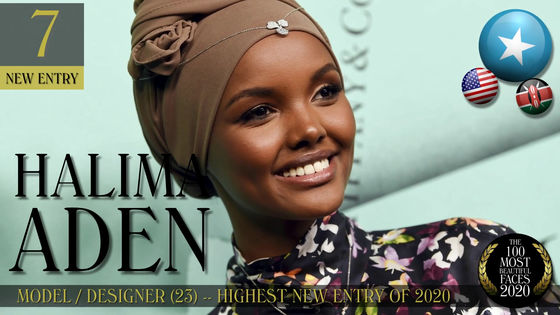 ◆ 8th place:
Nana
: Korean actress / model / singer 29 years old


◆ 9th place:
Josie Lane
: British model 19 years old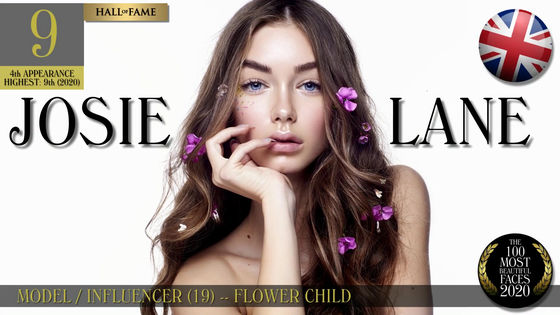 ◆ 10th place:
Nancy Jewel Mcdonie
: Korean / American singer / dancer 20 years old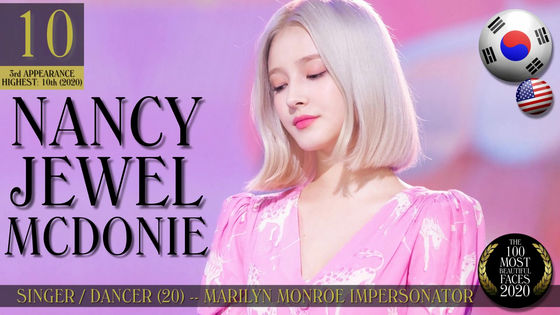 ◆ 11th place:
Ivana Alawi
: Philippines / Morocco Actress / Model / Singer 24 years old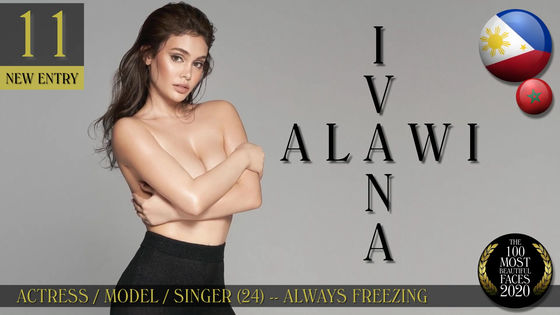 ◆ 12th place:
YooA
: Korean singer / dancer / model 25 years old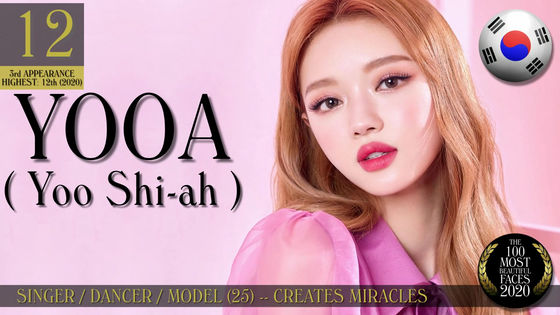 ◆ 13th place:
Naomi Scott
: England actress 27 years old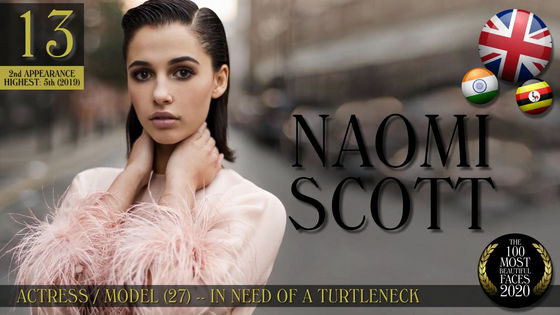 ◆ 14th place:
Liza Soberano
: Philippines / USA Actress / Model 22 years old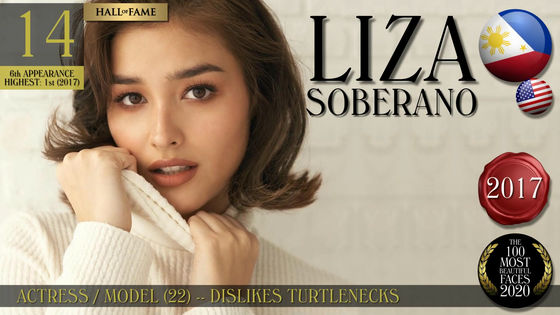 ◆ 15th place:
Ella Balinska
: American actress 24 years old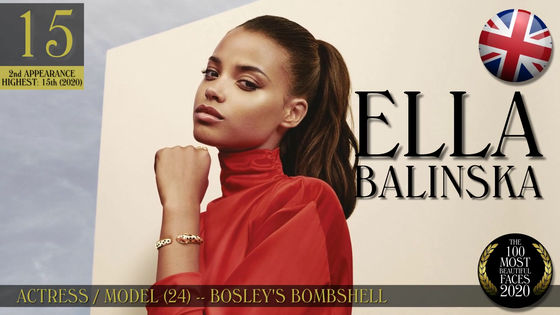 ◆ 16th place:
Lauren Tsai
: USA / China Model / Illustrator 22 years old


◆ 17th place:
Anna Van Patten
: American actress / model 22 years old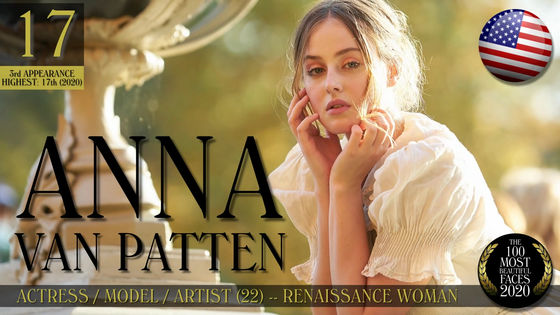 ◆ 18th place:
Kang Seulgi
: Korean singer / dancer / actress 26 years old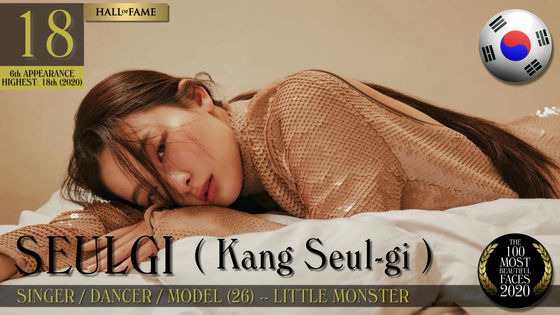 ◆ 19th place:
Banita Sandhu
: British / Indian actress 23 years old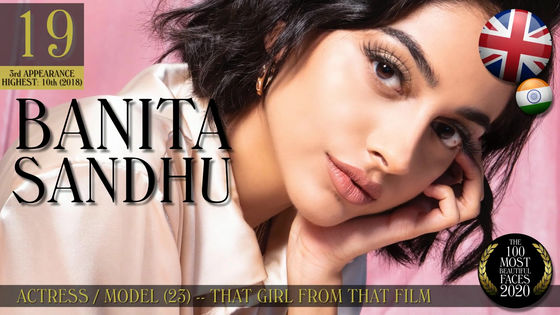 ◆ 20th place:
Octabrina Maximova
: Russian model 25 years old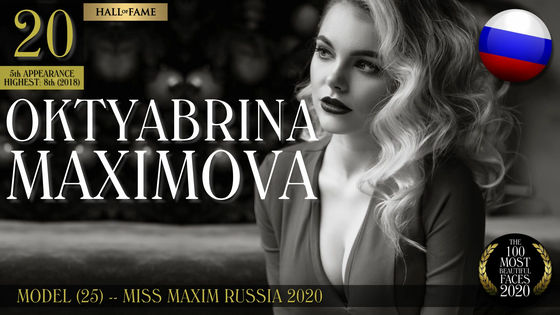 ◆ 21st place:
Gal Gadot
: Israeli model / actress 35 years old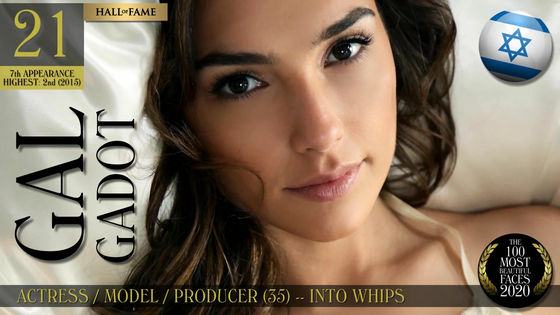 ◆ 22nd place:
Jourdan Dunn
: British supermodel / actress / designer 30 years old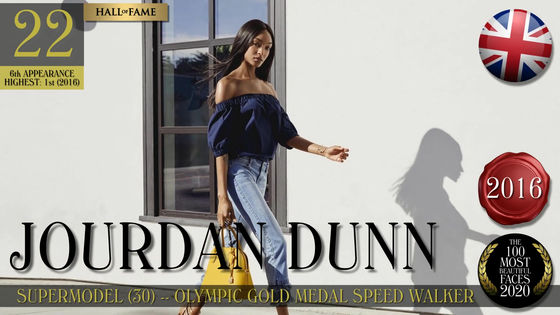 ◆ 23rd place:
Jennie
: Korean singer / dancer 24 years old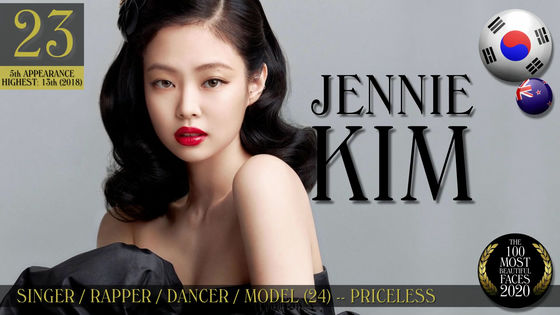 ◆ 24th place:
Kaylyn Slevin
: American model / actress / dancer 20 years old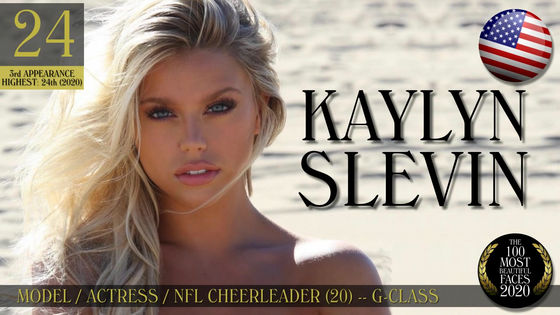 ◆ 25th place: Maika Yamamoto: Japanese actress / model 23 years old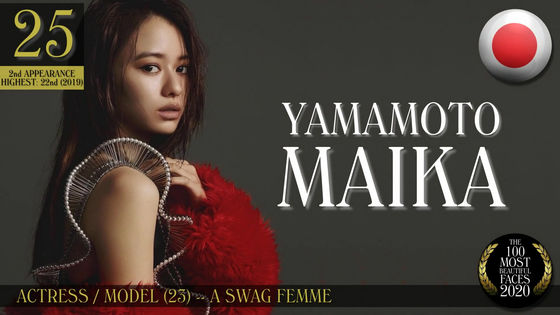 ◆ 26th place:
Hande Erçel
: Turkish actress / model 27 years old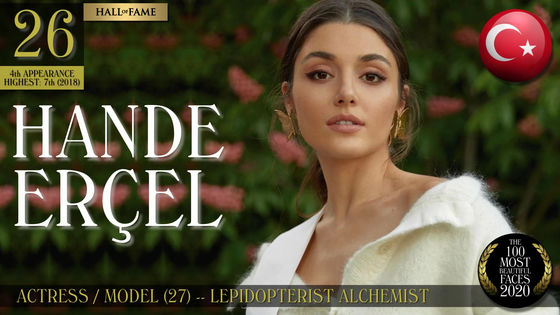 ◆ 27th place:
Zhou Dongyu
: Chinese actress 28 years old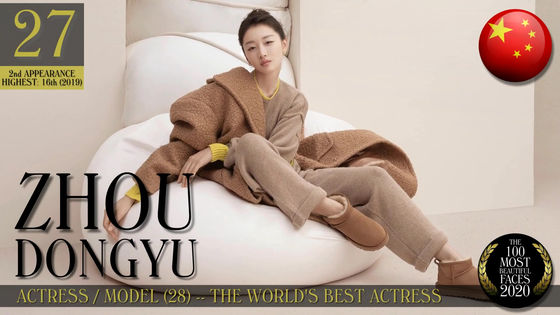 ◆ 28th place:
Dasha Taran
: Russian model 21 years old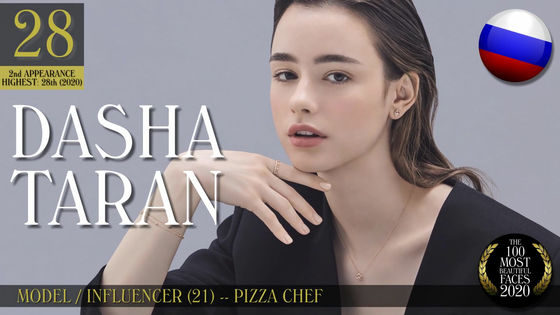 ◆ 29th place: Sana Minatozaki (Sana): Japanese singer / dancer 23 years old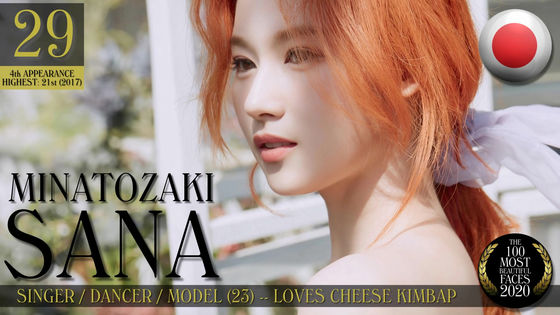 ◆ 30th place:
Sonia Ben Ammar
: French model / actress / singer 21 years old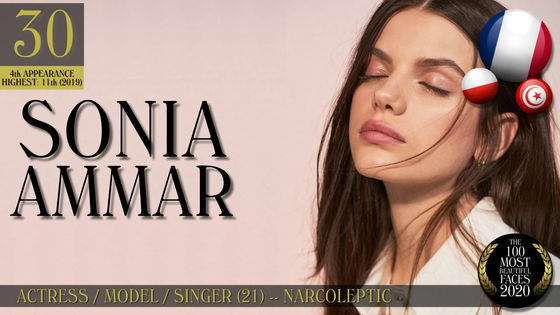 ◆ 31st place:
Rosé
: New Zealand singer 23 years old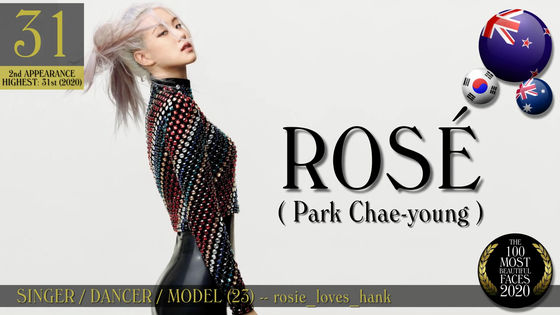 ◆ 32nd place:
Jade Weber
: France / Hong Kong / USA Model 15 years old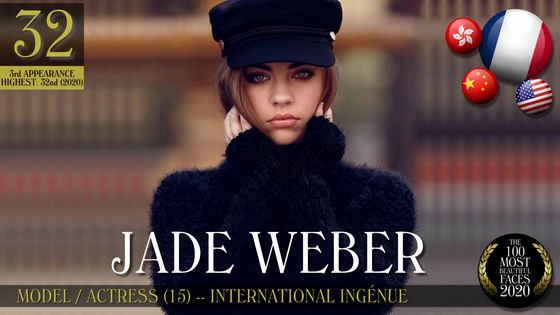 ◆ 33rd place:
Ana de Armas
: Cuban actress 32 years old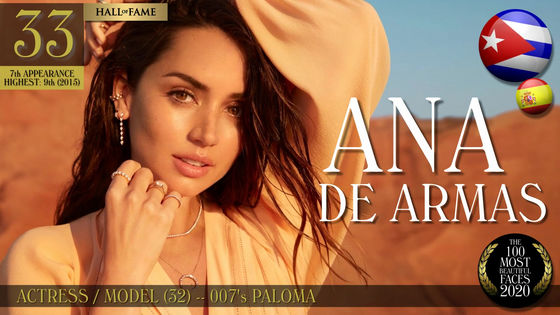 ◆ 34th place: Momo Hirai: Japanese singer / dancer / model 24 years old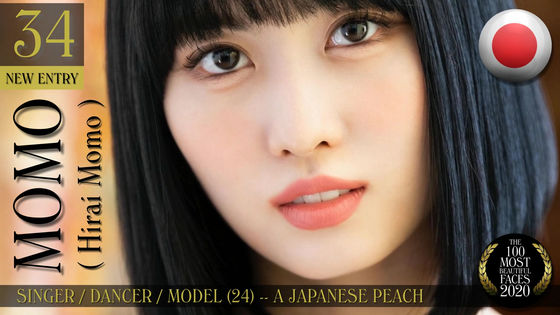 ◆ 35th place:
Camilla Belle
: American actress 34 years old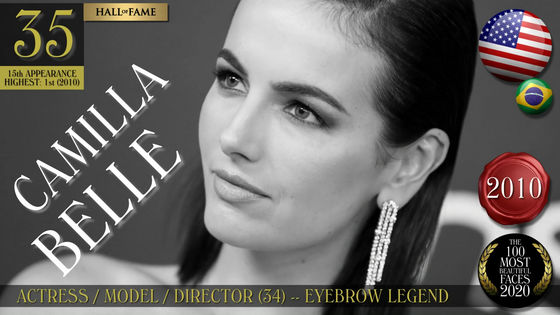 ◆ 36th place:
Lupita Nyongo
: Mexico / Kenya Actress / Model 37 years old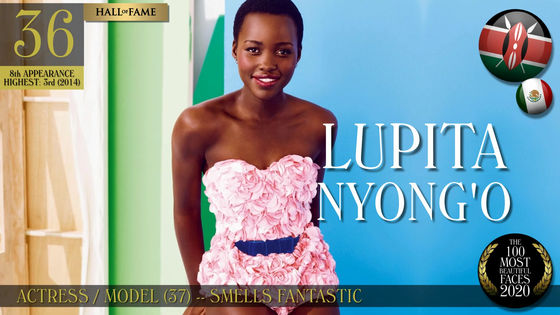 ◆ 37th place:
Sorn
: Thai singer 24 years old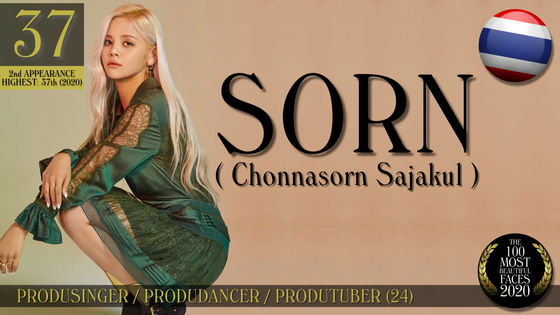 ◆ 38th place:
Emma Watson
: British actress / model 30 years old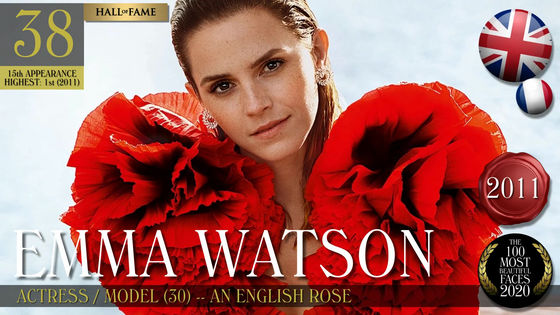 ◆ 39th place:
Dilraba Dilmurat
: Chinese actress / model 28 years old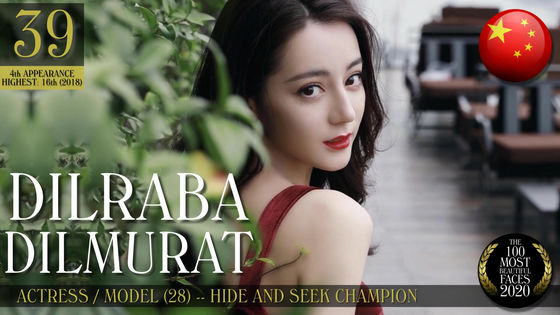 ◆ 40th place:
Karolina Pisarek
: Polish model 23 years old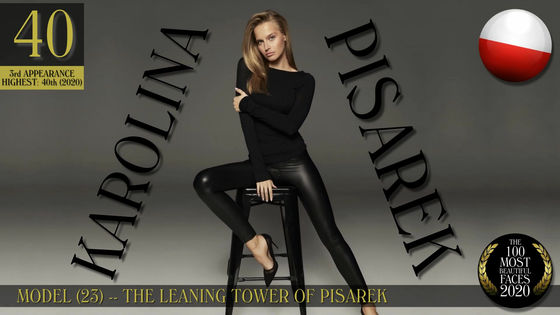 ◆ 41st place:
Urassaya Sperbund
: Thailand / Norway 27 years old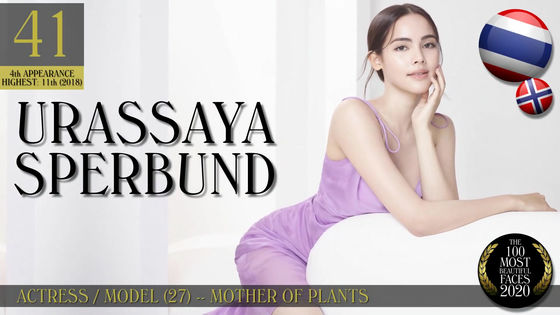 ◆ 42nd place: Natalya Tsevelchugova: Russian model 20 years old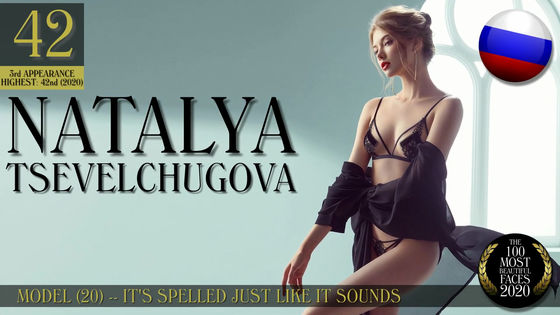 ◆ 43rd place:
Ningning
: Chinese singer / model / dancer 18 years old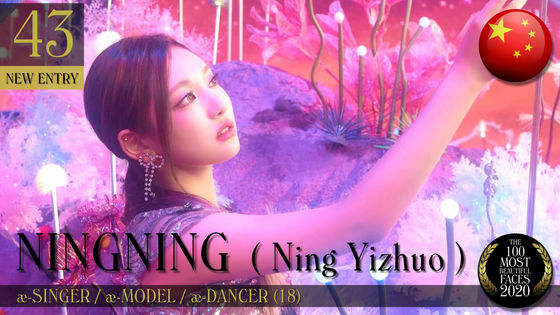 ◆ 44th place:
Pooja Hegde
: Indian actress / model 30 years old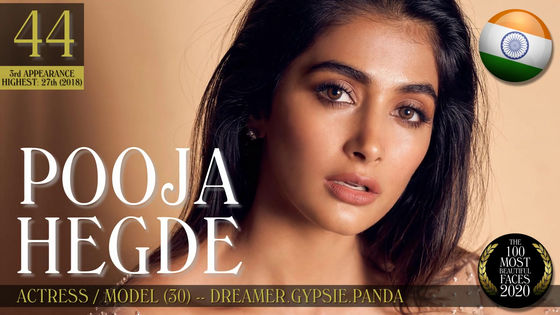 ◆ 45th place:
Emilia Clarke
: British actress 34 years old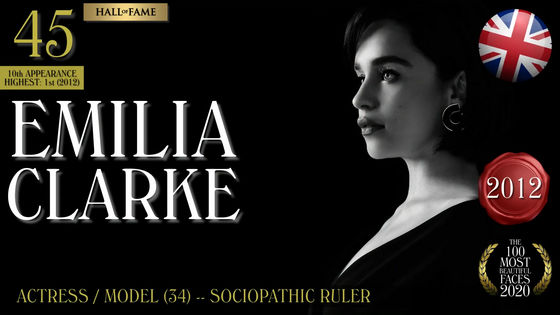 ◆ 46th place:
Son Na-eun
: Korean singer / actress / model 26 years old


◆ 47th place:
Audreyana Michelle
: American model 21 years old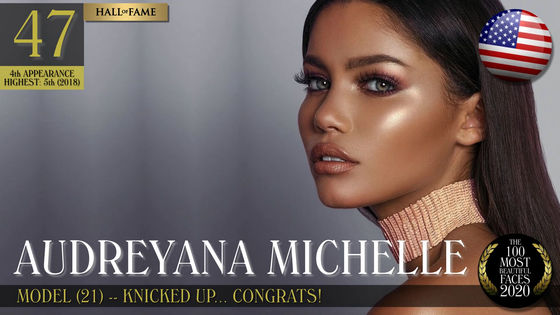 ◆ 48th place:
Chaeryeong
: Korean singer / dancer / model 19 years old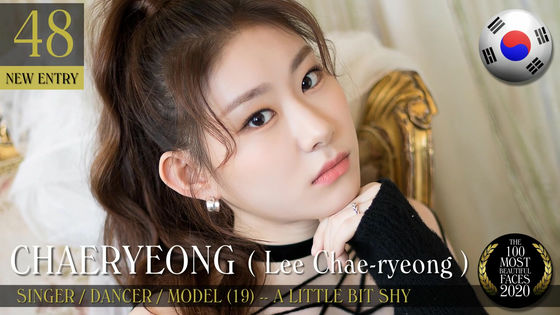 ◆ 49th place: Moa Sandell: Swedish model 20 years old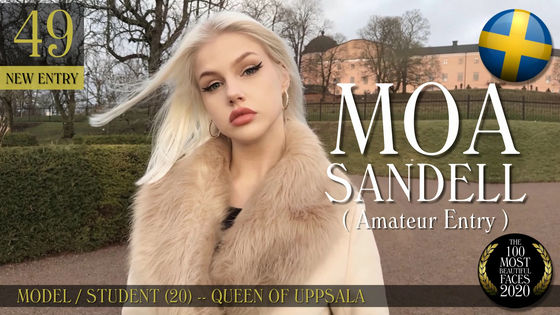 ◆ 50th place:
Jisoo
: Korean singer / actress / model 25 years old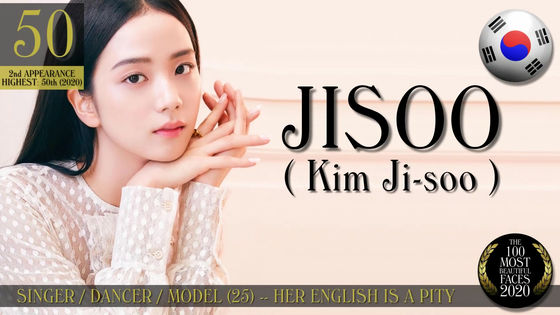 ◆ 51st place:
Golshifteh Farahani
: Iranian actress 37 years old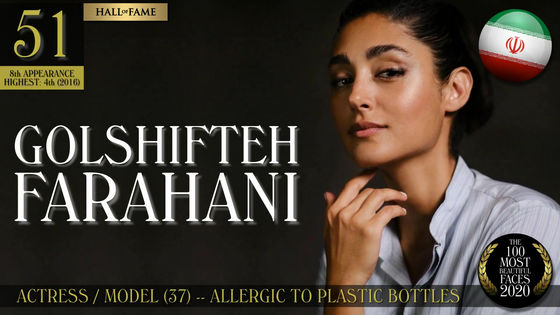 ◆ 52nd place:
Vienna Maryce
: Canadian model 16 years old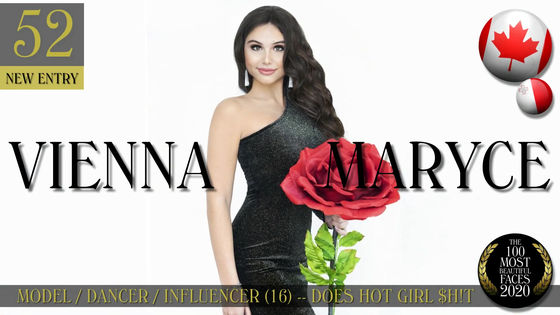 ◆ 53rd place: Seunghee: Korean singer / dancer / model 25 years old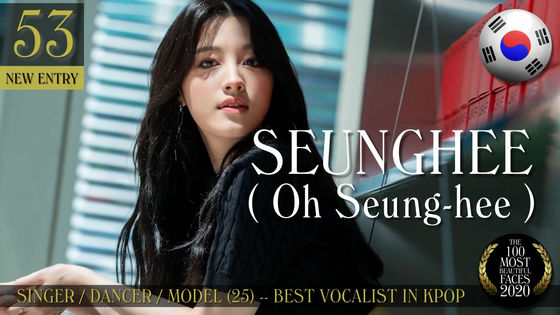 ◆ 54th place:
Jassita Gurung
: Nepalese actress / model 24 years old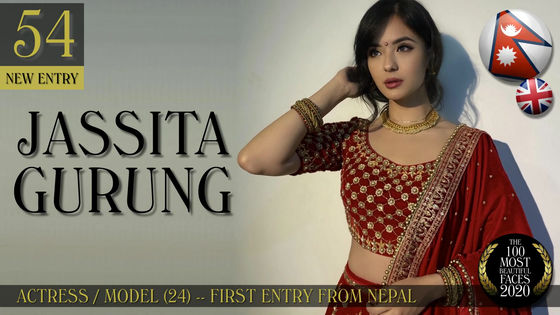 ◆ 55th place:
Taylor Hill
: American model 24 years old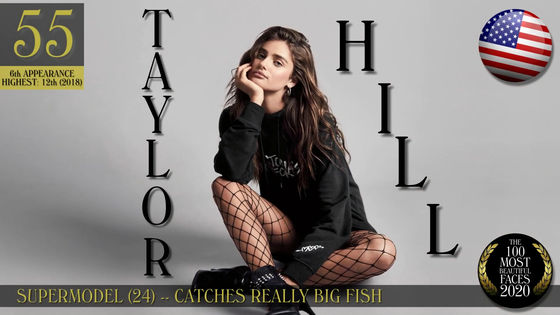 ◆ 56th place: Nana Komatsu: Japanese actress / model 24 years old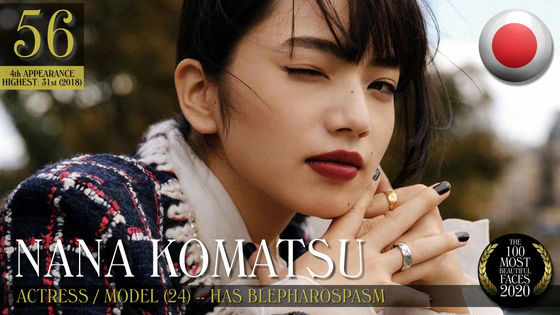 ◆ 57th place:
Franciny Ehlke
: Brazilian model 21 years old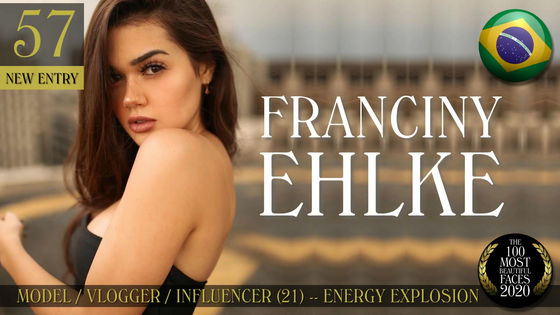 ◆ 58th place:
Jeon So-mi
: Canada / Korean Singer / Dancer 19 years old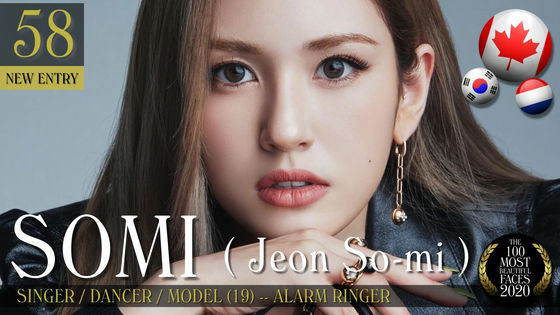 ◆ 59th place:
Jasmine Tookes
: American model 28 years old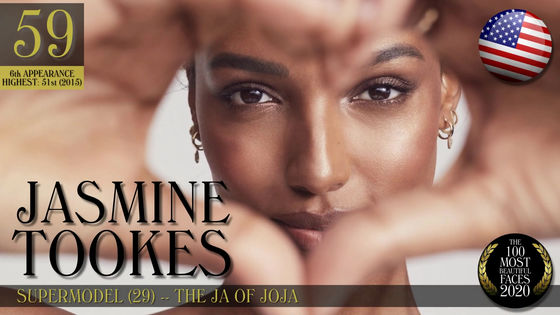 ◆ 60th place:
Khin Wint Wah
: Myanmar actress / model 26 years old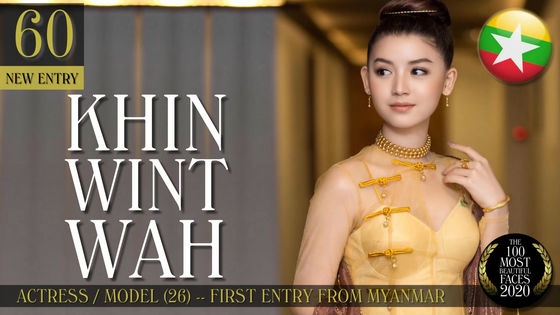 ◆ 61st place: Chaewon: Korean singer / dancer / actress / model 23 years old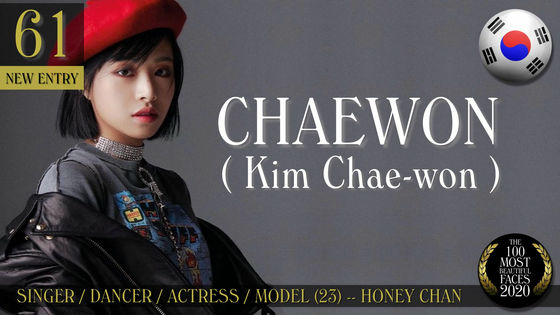 ◆ 62nd place:
Germaine
: Venezuelan singer / model 21 years old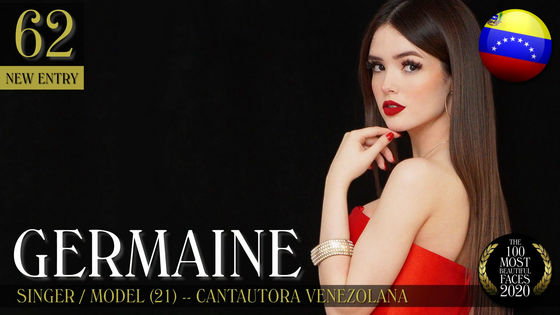 ◆ 63rd place: Zhu Zhu: Chinese actress 36 years old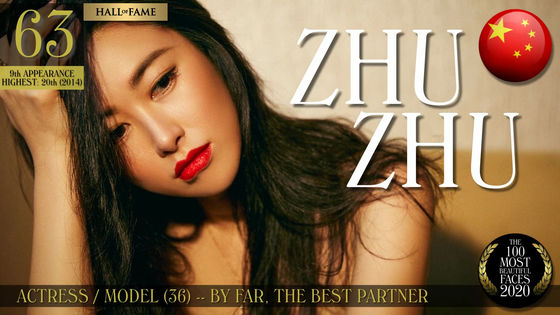 ◆ 64th place:
Dolorez Lorenzo
: Argentine model 18 years old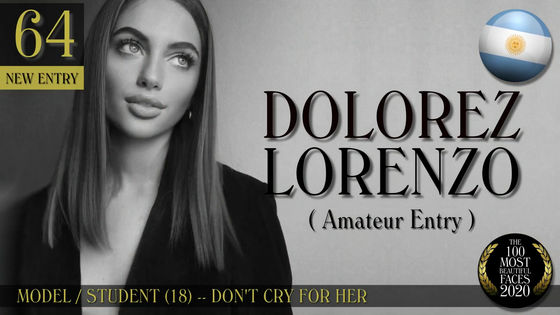 ◆ 65th place: Margot Robbie : Australian actress 30 years old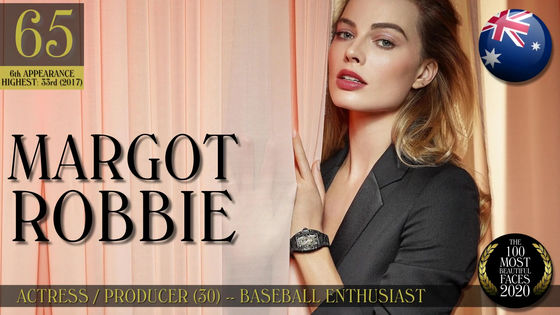 ◆ 66th place:
Chaeyoung
: Korean rapper 21 years old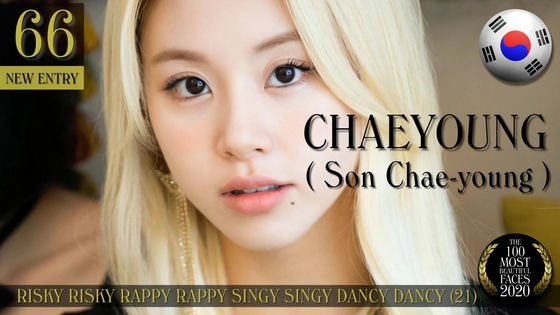 ◆ 67th place:
Lily Collins
: British actress 31 years old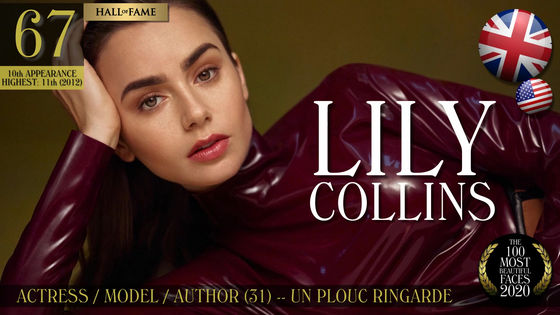 ◆ 68th place:
Angelina Danilova
: Russian model / singer 24 years old


◆ 69th place: Satomi Ishihara: Japanese actress 34 years old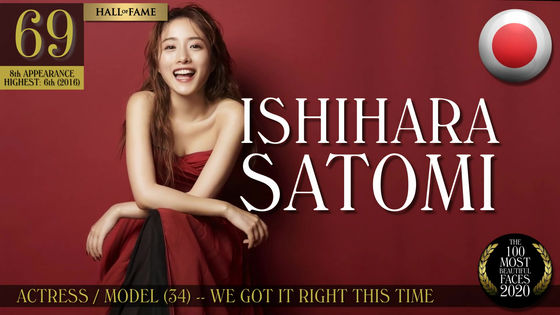 ◆ 70th place:
Natalie Portman
: Israel / USA Actress / Model / Director 39 years old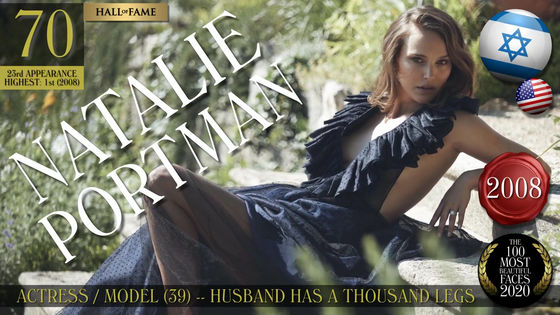 ◆ 71st place:
Taeyeon
: Korean singer 31 years old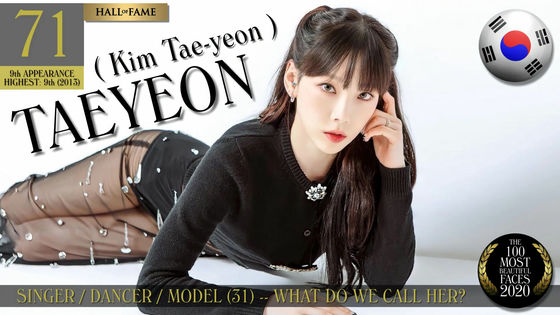 ◆ 72nd place:
Chloe Grace Moretz
: American actress 23 years old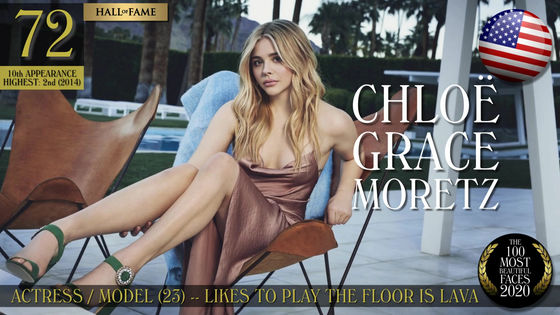 ◆ 73rd place:
Bettinah Tianah
: Ugandan model / TV personality 27 years old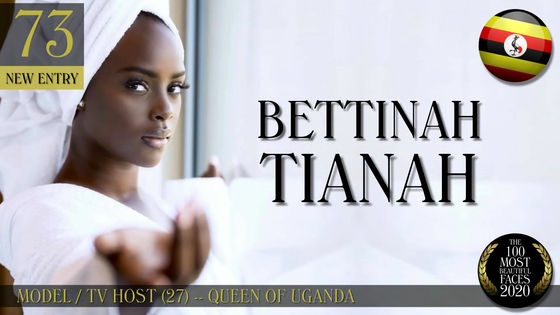 ◆ 74th place:
Lin Yun
: Chinese actress 24 years old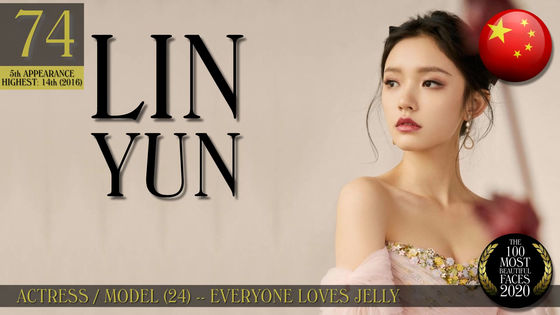 ◆ 75th place:
Esra Birgichi
: Turkish actress / model 28 years old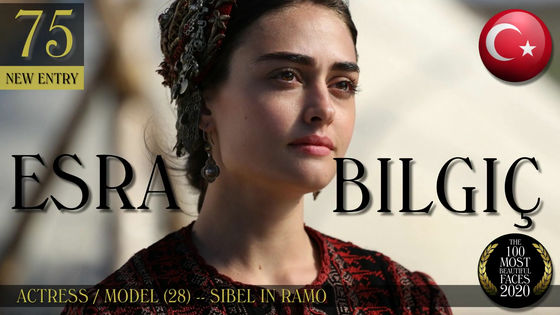 ◆ 76th place:
Solar
: Korean singer / dancer / model 29 years old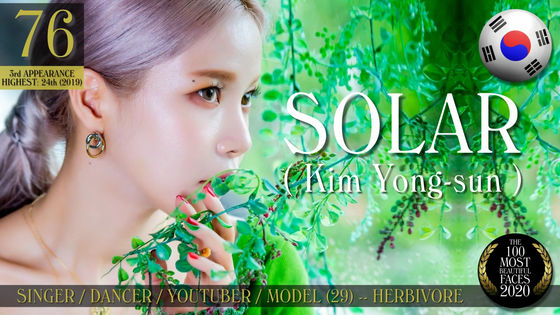 ◆ 77th place:
Jena Frumes
: American actress / model 26 years old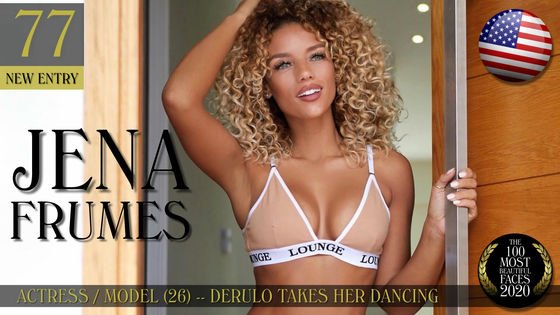 ◆ 78th place:
Valentina Sampaio
: Brazilian model 24 years old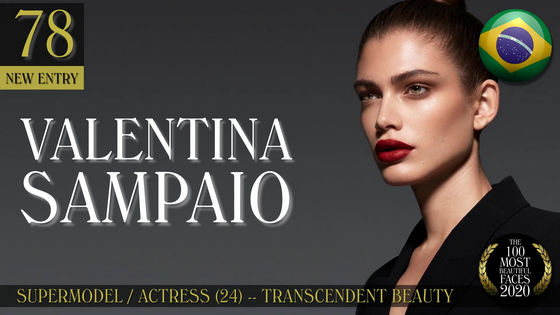 ◆ 79th place:
Jihyo
: Korean singer / dancer / model 23 years old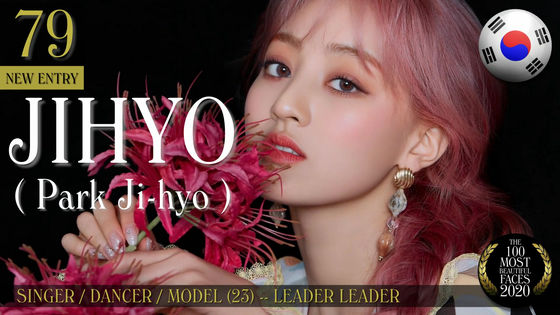 ◆ 80th place: Selena Gomez: American actress / singer 28 years old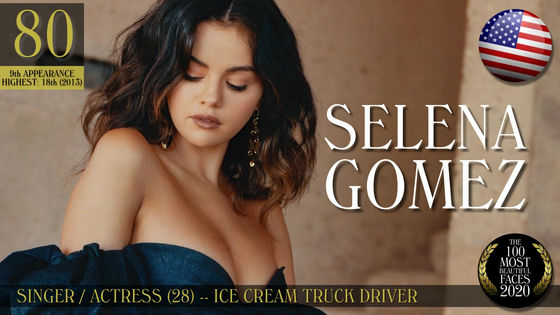 ◆ 81st place:
Thao Nhi Le
: Chinese model 26 years old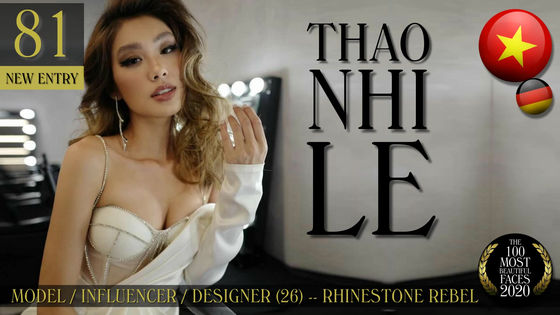 ◆ 82nd place:
Erie
: American game character 19 years old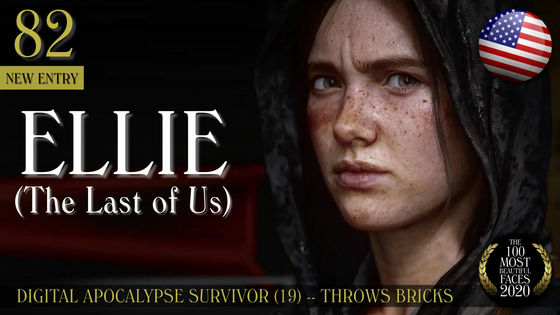 ◆ 83rd place: Janice Joostema: Canadian model 24 years old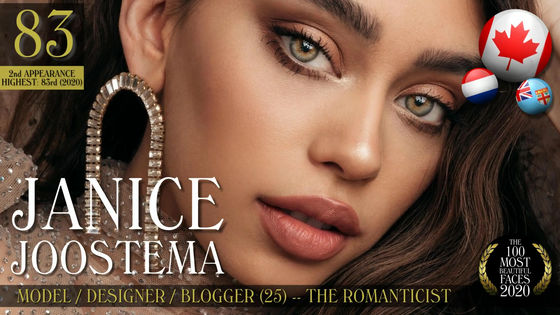 ◆ 84th place:
Gulnazar
: Chinese actress / model 28 years old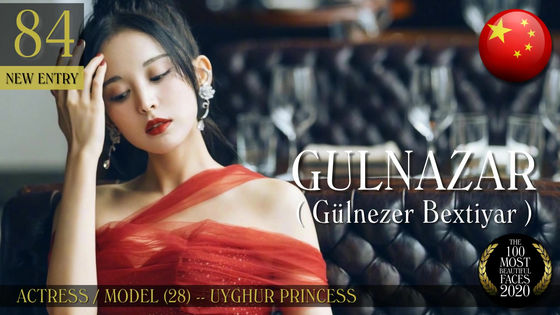 ◆ 85th place:
Maudy Ayunda
: Indonesian singer 26 years old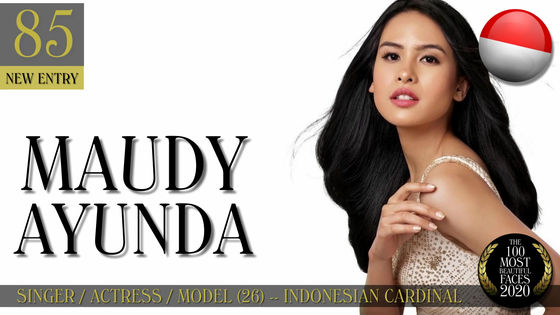 ◆ 86th place:
Ariana Grande
: American singer 27 years old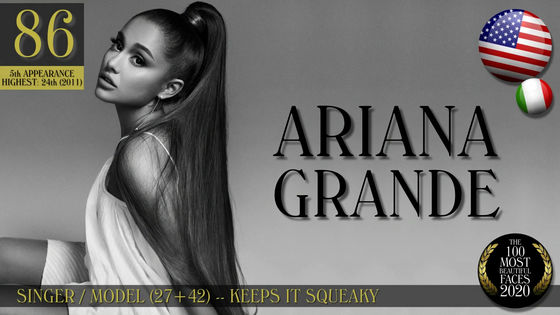 ◆ 87th place:
Ju Jingyi
: Chinese singer / actress 26 years old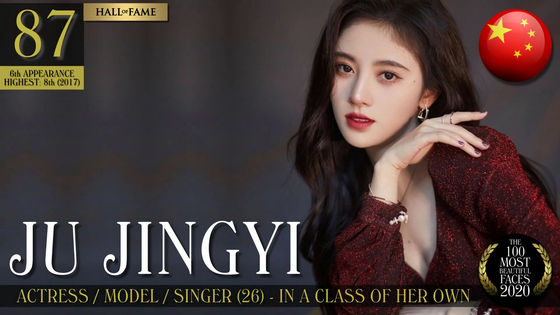 ◆ 88th place:
Tarlan Parvaneh
: Iranian actress 22 years old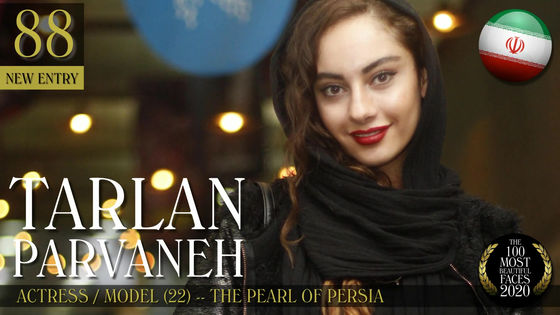 ◆ 89th place:
Chungha
: Korean singer / dancer / model 24 years old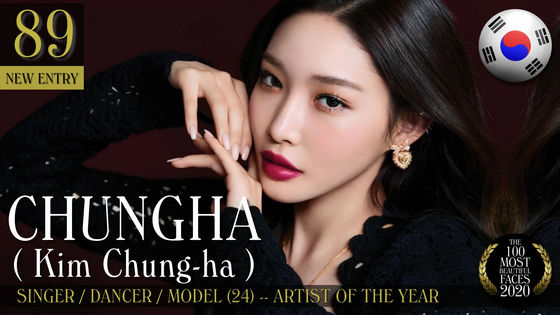 ◆ 90th place:
Nathalie Emmanuel
: British actress / model 31 years old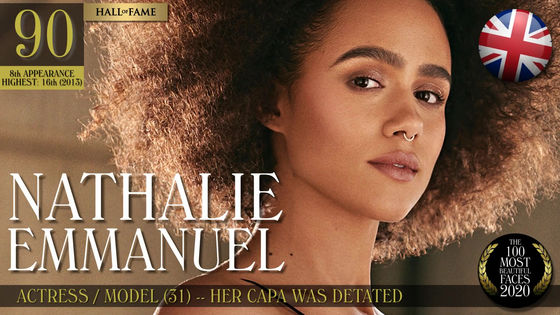 ◆ 91st place:
Priyanka Chopra
: Indian actress 38 years old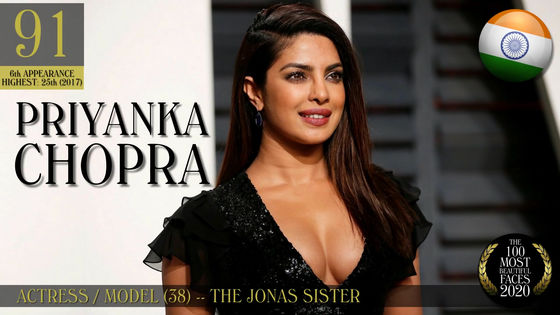 ◆ 92nd place: Maralgua Dashnyam: Mongolian model 15 years old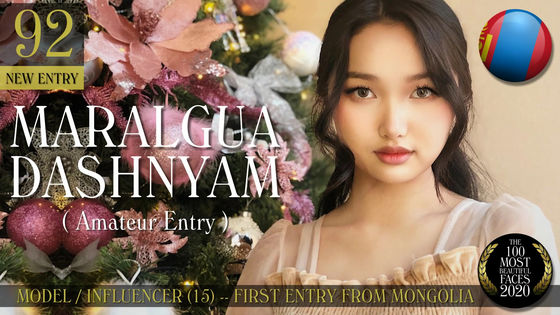 ◆ 93rd place:
Lina Qishawi
: Palestine / Russia / Kazakhstan TV presenter 27 years old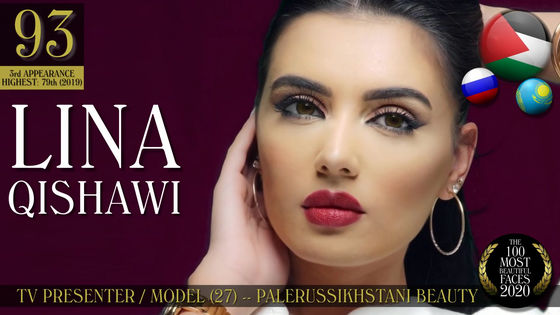 ◆ 94th place:
Marion Cotillard
: French actress 45 years old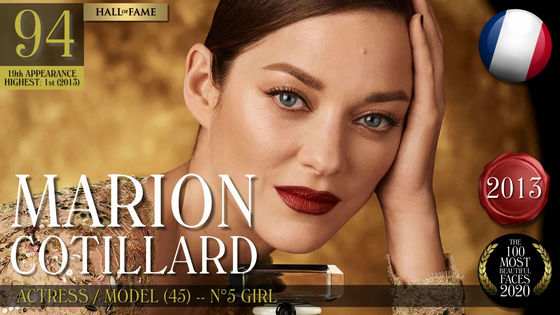 ◆ 95th place: Nana Okada: Japanese idol 23 years old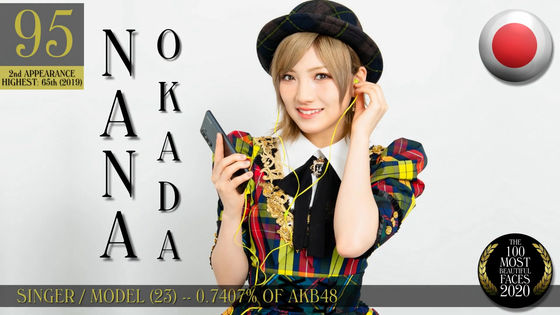 ◆ 96th place:
Ivana Yturbe
: Peruvian model / TV personality 24 years old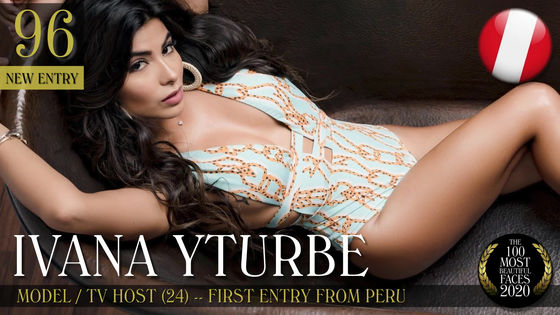 ◆ 97th place: Ozgu Kaya: Turkish actress / model 24 years old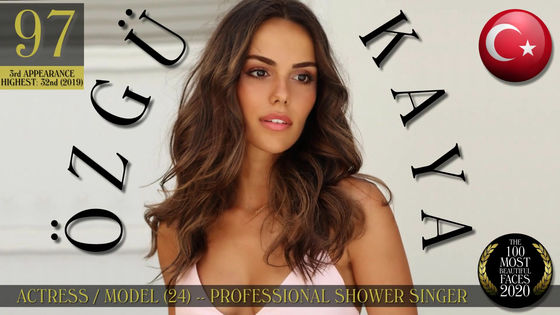 ◆ 98th place:
Song Yuqi
: Chinese singer / dancer / model 21 years old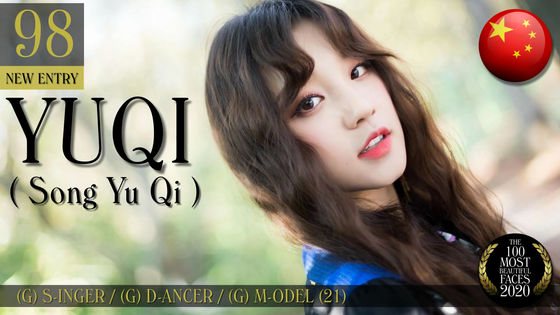 ◆ 99th place:
Anok Yai
: Egyptian model 23 years old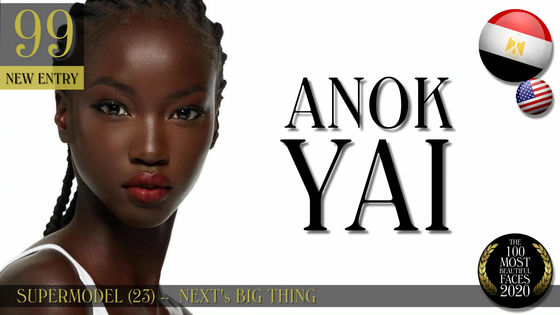 ◆ 100th place:
Kate Beckinsale
: British actress 47 years old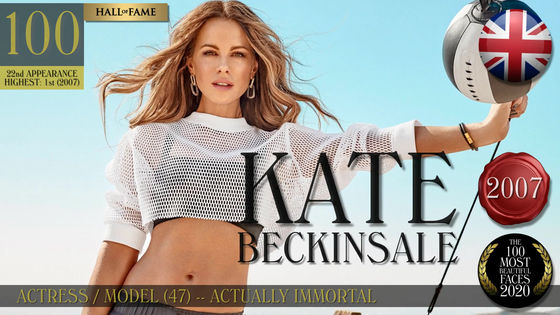 in Video, Posted by logu_ii