`` The world's most beautiful face best 100 (2019 version) '' All images summary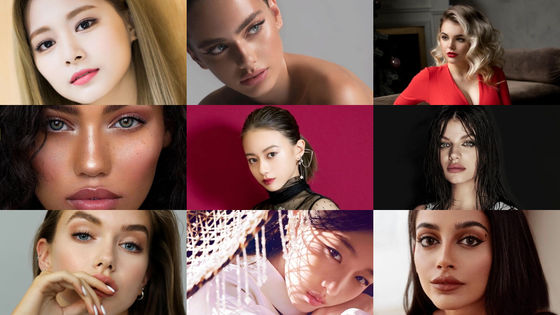 The 2019 edition of the ' Top 100 Most Beautiful Faces in the World ', which is announced every year at the end of the year and has become a hot topic around the world, has been announced from the movie review site
TC Candler
. In the 2018 version, five people were selected from Japan,
Niwa Niki
,
Komatsu Nana
,
Ishihara Satomi
,
Minatozaki
Sana (Sana),
Ai Shinozaki
, but in the 2019 version, new members of AKB48 Team 4 and STU48 Idol
Nana Okada
and actress
Maika Yamamoto
have been newly elected. I tried to summarize all the images of the 2019 version of such 'Top 100 Most Beautiful Faces in the World'.
The 100 Most Beautiful Faces of 2019-YouTube
◆ 1st place: Tsuwi : Taiwanese singer / dancer, 20 years old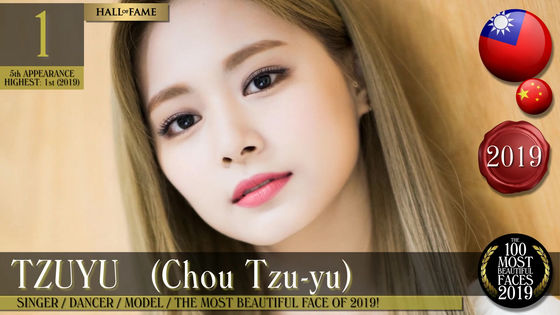 ◆ 2nd place:
Yael Shelbia
: Israel model 19 years old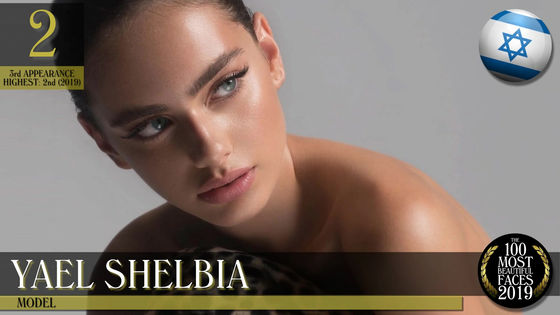 ◆ 3rd place:
LISA
: Thai singer / dancer / model, 22 years old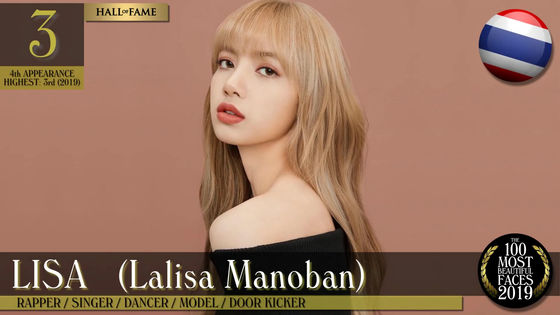 ◆ 4th:
Tirane Blondie
: French model / actress 18 years old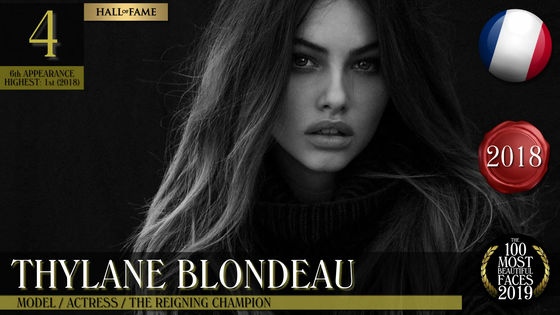 ◆ 5th place: Naomi Scott : England actress 26 years old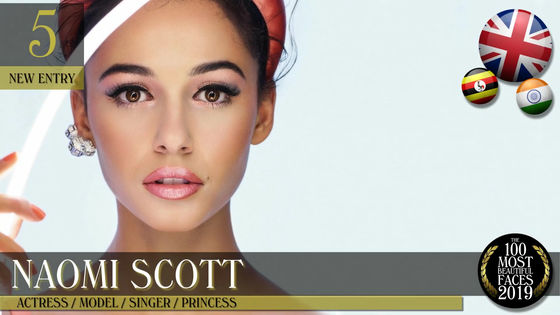 ◆ 6th:
Audreyana Michelle
: American model, 20 years old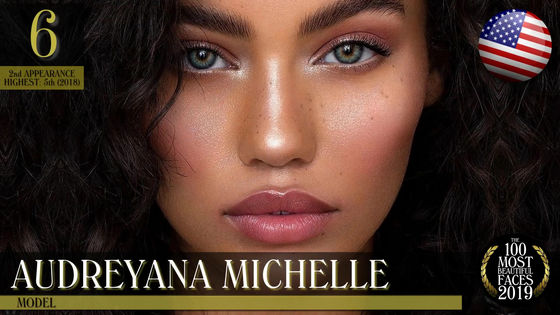 ◆ 7th place:
Nana
: Korean actress / model / singer 28 years old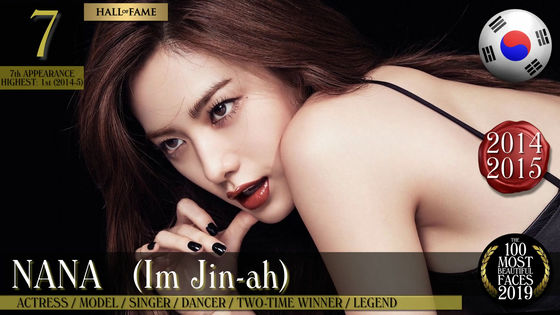 ◆ 8th:
Emily Neren
: Norway Vlogger 24 years old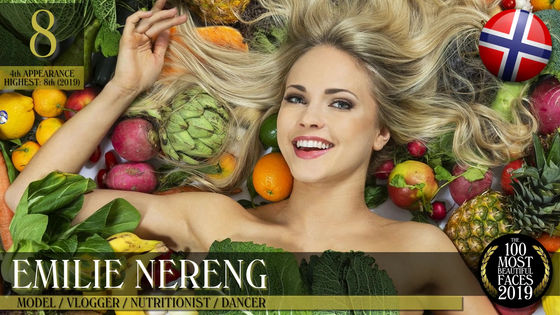 ◆ 9th place:
Meika Woollard
: Australian model 15 years old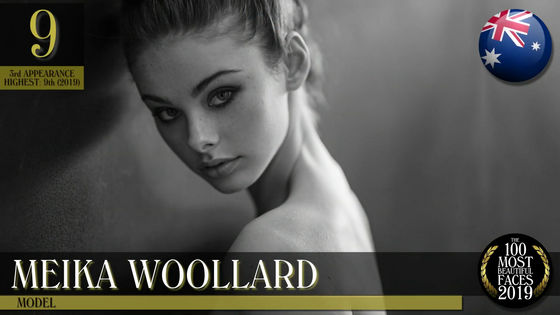 ◆ 10th place:
Liza Soberano
: Philippines / American actress / model 21 years old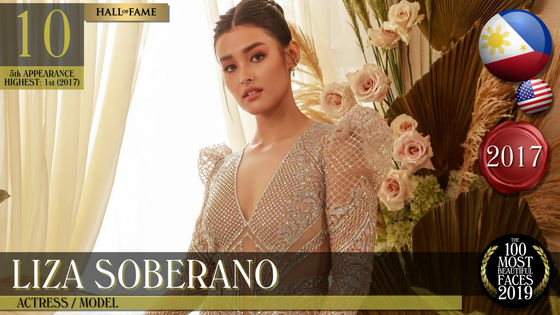 ◆ 11th place:
Sonia Ben Amar
: French model / actress / singer 20 years old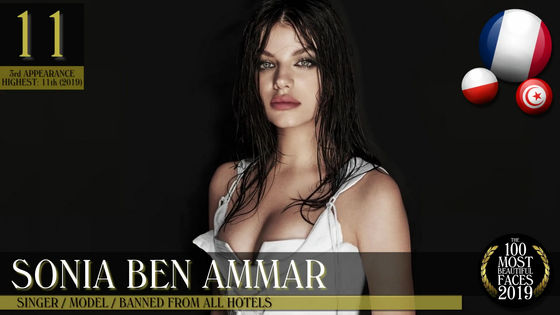 ◆ 12th:
Octyabrina Maximova
: Russian model, 24 years old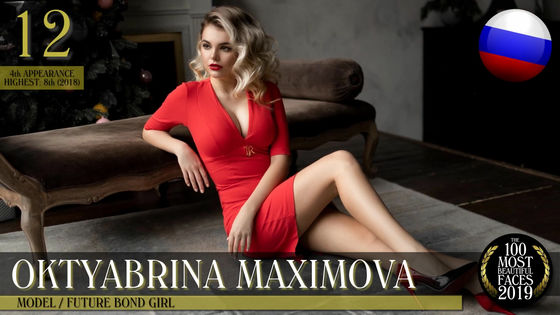 ◆ 13th place:
Nancy Mcdonie
: Korean / American singer / dancer 19 years old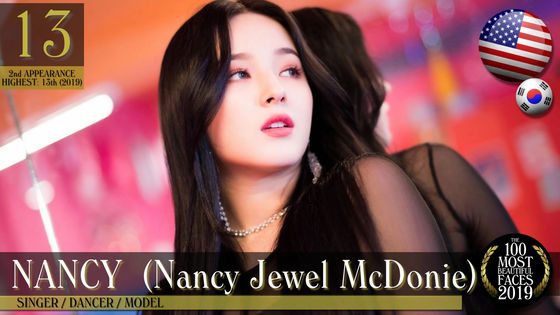 ◆ 14th:
Josie Lane
: British model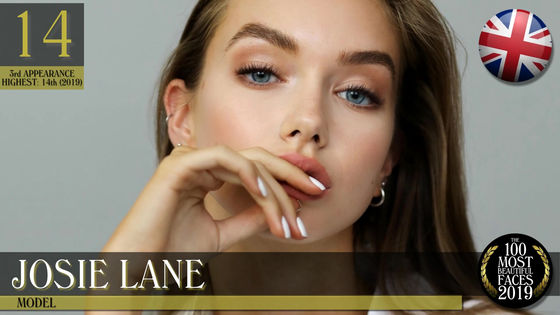 ◆ 15th:
YooA
: Korean singer / dancer / model, 24 years old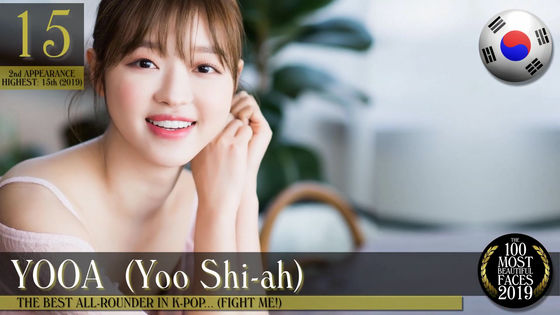 ◆ 16th:
Shuyuyu
: Chinese actress 27 years old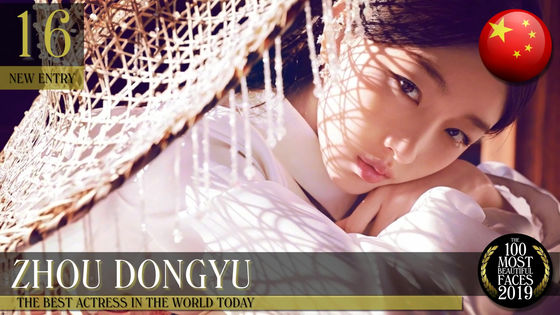 ◆ 17th place:
Banita Sandhu
: British / Indian actress 21 years old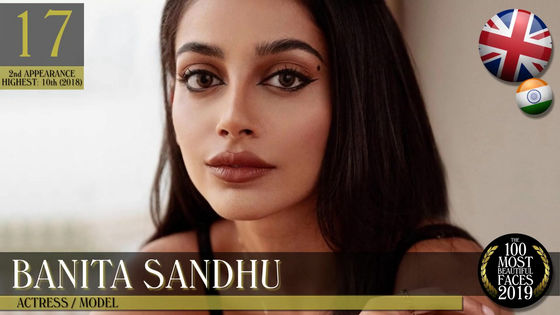 ◆ 18th place:
Lauren Sai
: American / Chinese model / illustrator 21 years old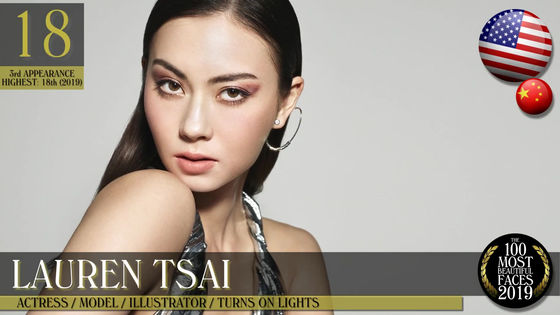 ◆ 19th place:
Jenny
: Korean singer / dancer 23 years old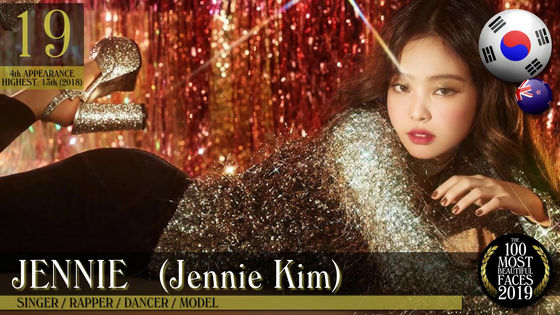 ◆ 20th place:
Jardin Dunn
: British supermodel / actress / designer 29 years old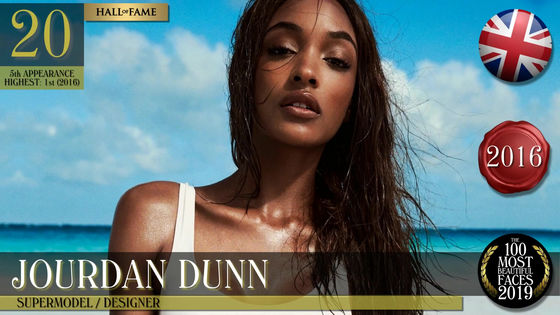 ◆ 21st place:
Hande Erçel
: Turkish actress / model, 26 years old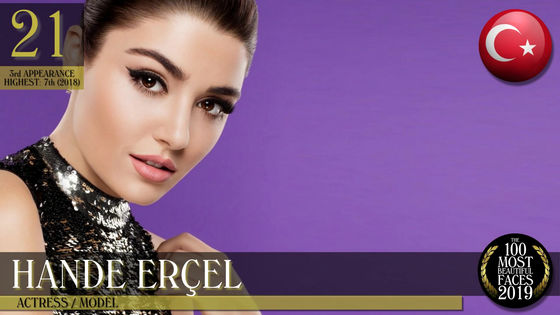 ◆ 22nd place: Maika Yamamoto: Japanese actress / model 22 years old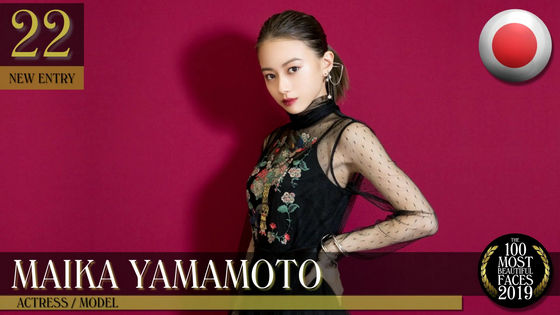 ◆ 23rd place:
Anna Van Patten
: American actress / model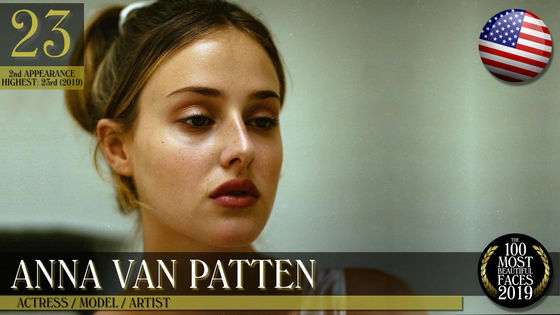 ◆ 24th place:
Solar
: Korean singer / dancer / model, 28 years old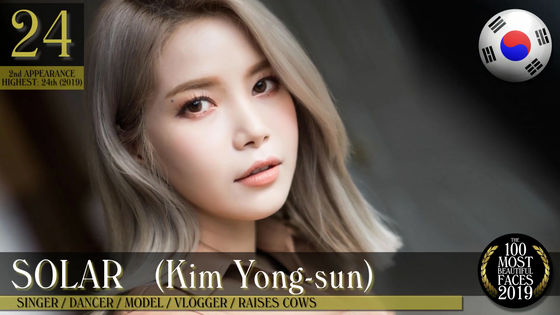 ◆ 25th:
Emma Watson
: British actress / model, 29 years old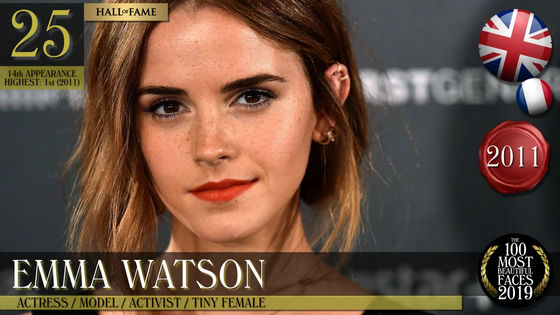 ◆ 26th:
Taylor Marie Hill
: American model 23 years old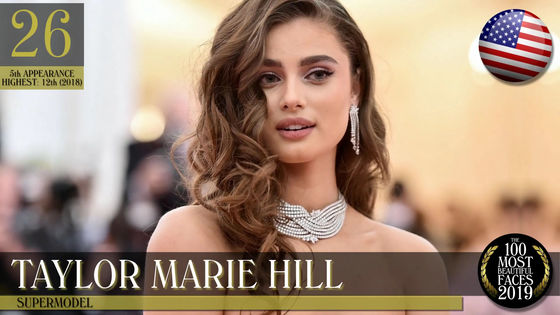 ◆ 27th:
Kang Seulgi
: Korean singer / dancer / actress 25 years old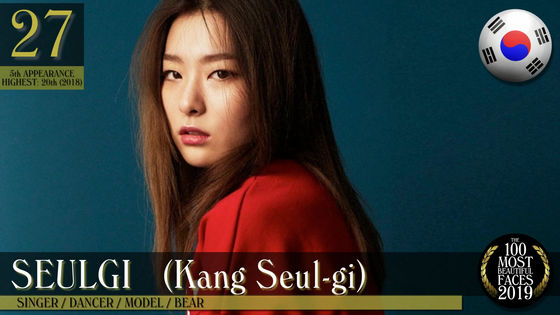 ◆ 28th place:
Camilla Bell
: American actress 33 years old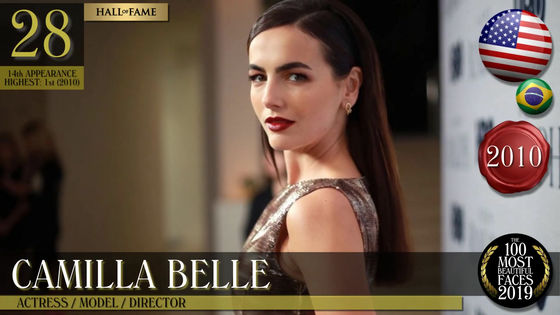 ◆ 29th place:
Ella Barinzka
: American actress 23 years old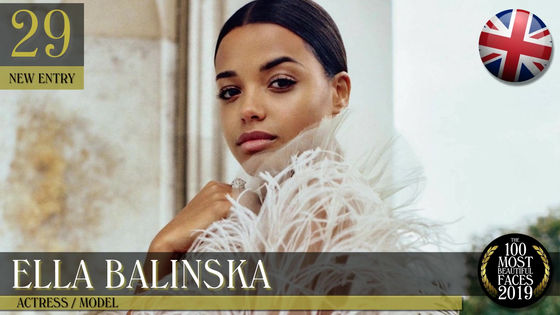 ◆ 30th place:
Urassaya Sperbund
: Thailand / Norway 26 years old


◆ 31st place:
Pooja Hegde
: Indian actress / model, 29 years old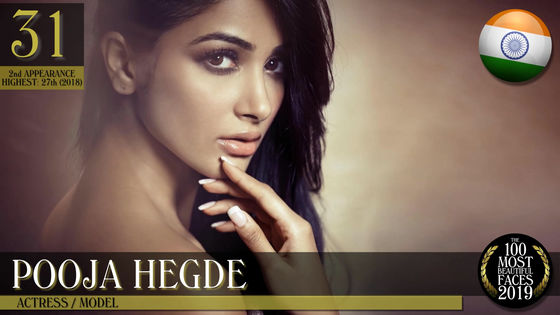 ◆ 32nd place:
Ozgu Kaya
: Turkish actress / model, 23 years old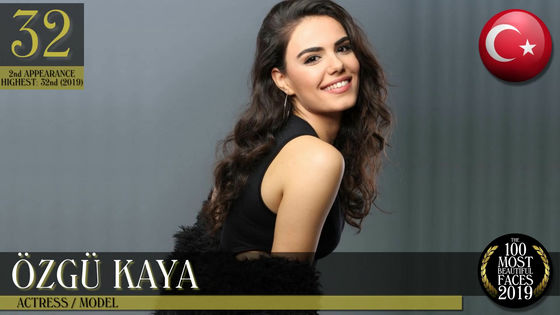 ◆ 33rd place:
Kaylyn Slevin
: American model / actress / dancer 19 years old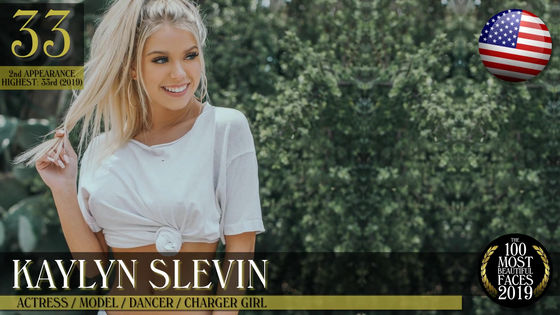 ◆ 34th:
Dirlaba Dilmrat
: Chinese actress / model, 27 years old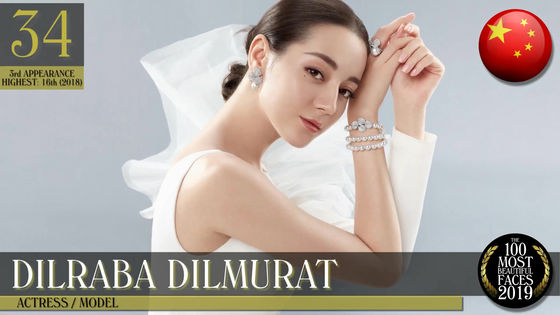 ◆ 35th place:
Lupita Nyongo
: Mexico / Kenya actress / model 36 years old


◆ 36th:
Gal Gadot
: Israeli model / actress 34 years old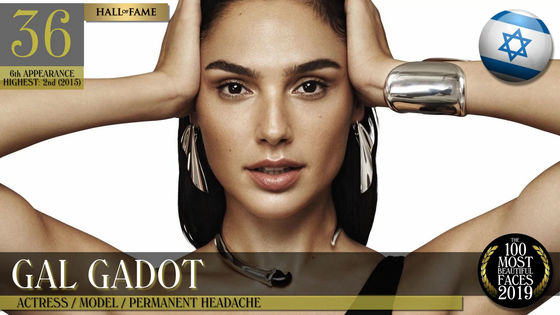 ◆ 37th:
SISSEL
: Denmark Vlogger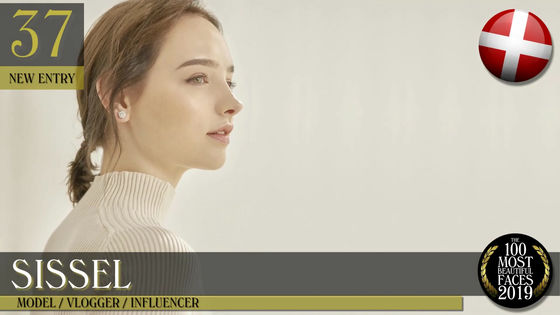 ◆ 38th:
Chiara Scelsi
: Italian model 23 years old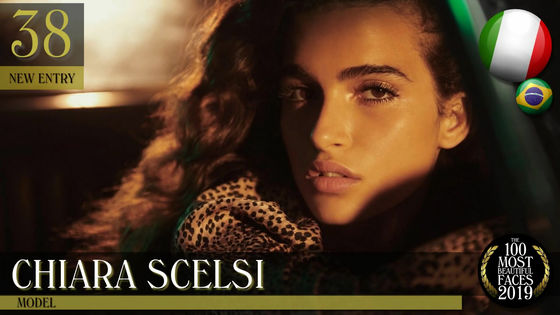 ◆ 39th place:
Jade Weber
: France / Hong Kong / US model 14 years old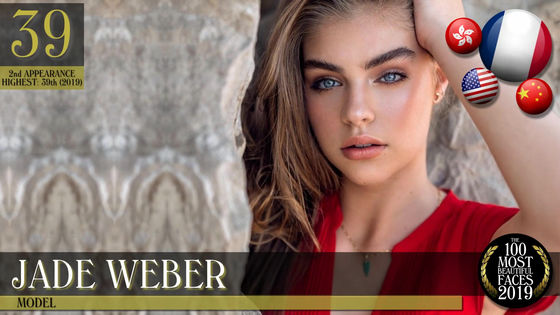 ◆ 40th:
Ana de Armas
: Cuban actress 31 years old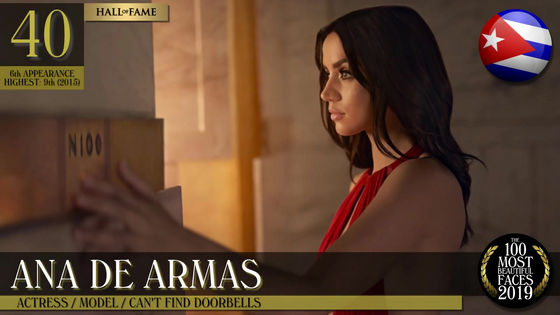 ◆ 41st: Nana Komatsu: Japanese actress / model, 23 years old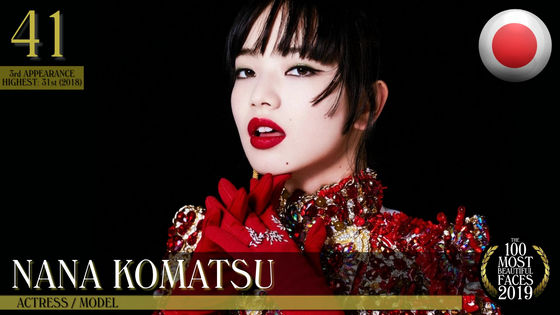 ◆ 42nd place:
Sarah Gadon
: Canadian actress 32 years old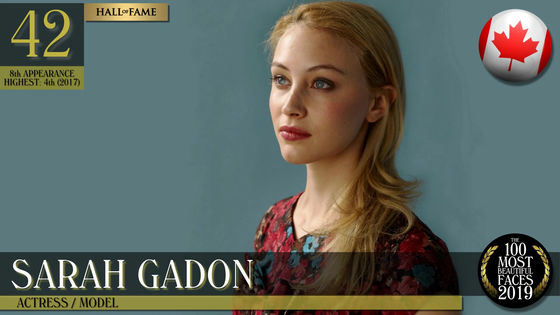 ◆ 43rd place:
Emilia Clarke
: British actress 33 years old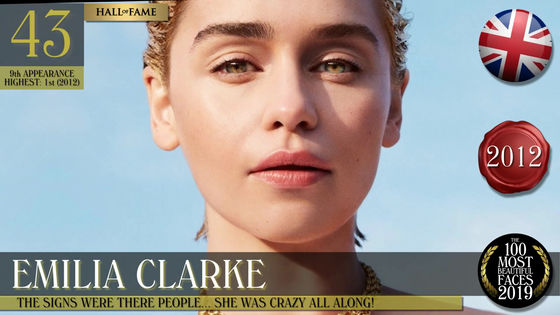 ◆ 44th:
Ju Jingyi
: Chinese singer / actress, 25 years old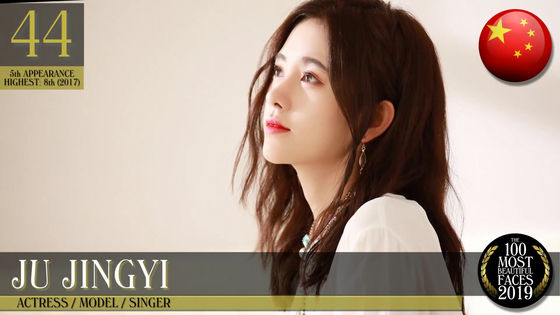 ◆ 45th place:
Gorushivte Farahani
: Iran actress 36 years old


◆ 46th:
Barbara Parvin
: Hungarian model 26 years old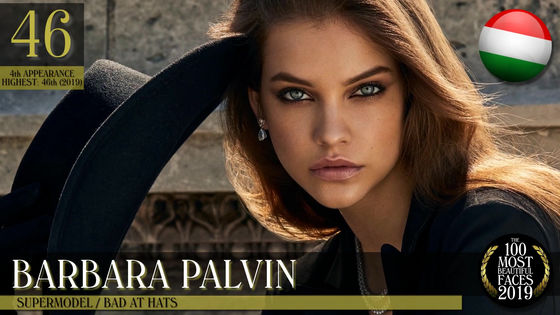 ◆ 47th place:
Jasmine Sanders
: German / American model 28 years old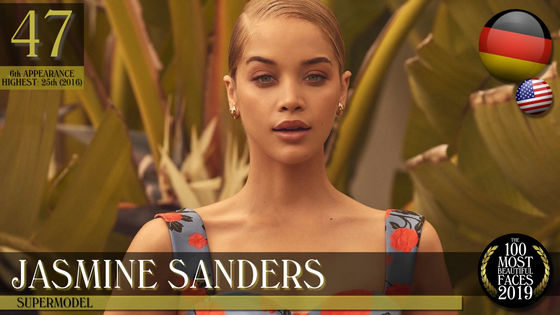 ◆ 48th: Sana Minatozaki (Sana): Japanese singer / dancer, 23 years old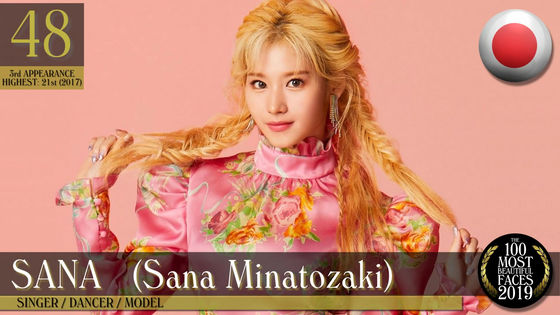 ◆ 49th place:
Chloe Grace Moretz
: American actress 22 years old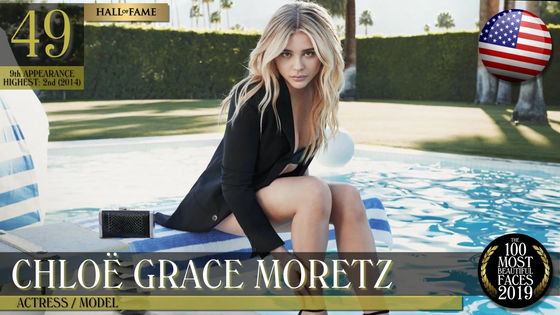 ◆ 50th:
Karolina Pisalex
: Polish model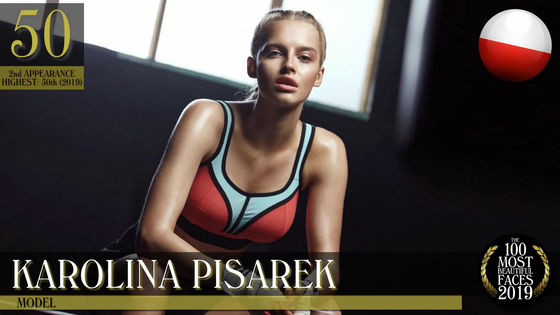 ◆ 51st place: Irene: Korean singer / dancer / model 28 years old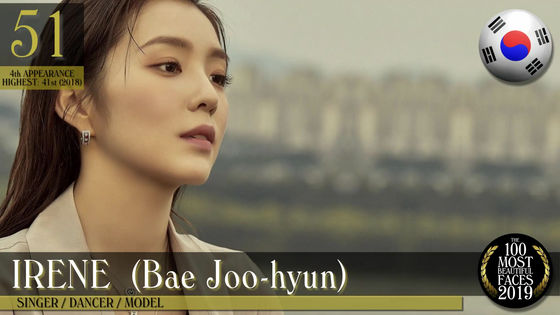 ◆ 52nd place: Sophie Turner: British actress, 23 years old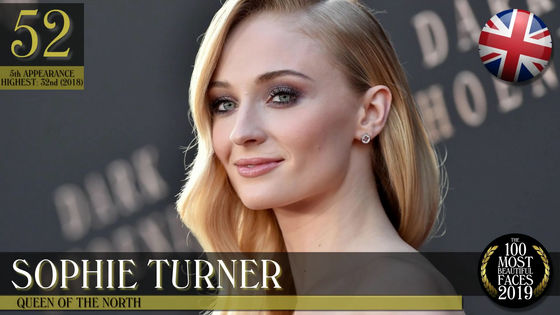 ◆ 53rd place: Dee See: Russian singer / dancer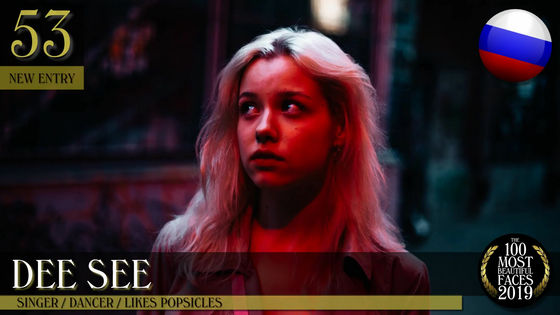 ◆ 54th: Taeyeon: Korean singer 30 years old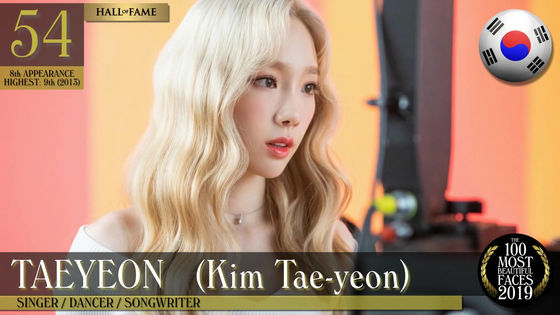 ◆ 55th place: Priyanka Chopra: Indian actress 37 years old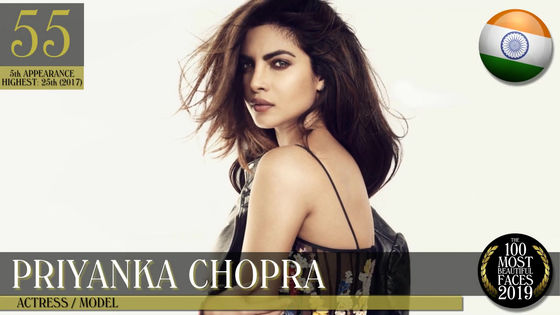 ◆ 56th place: Lily Collins: British actress 30 years old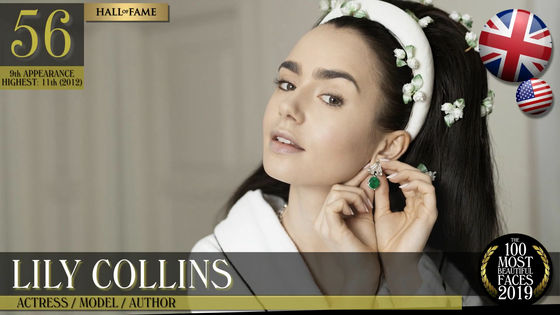 ◆ 57th place: Jasmine Tooks: American model 28 years old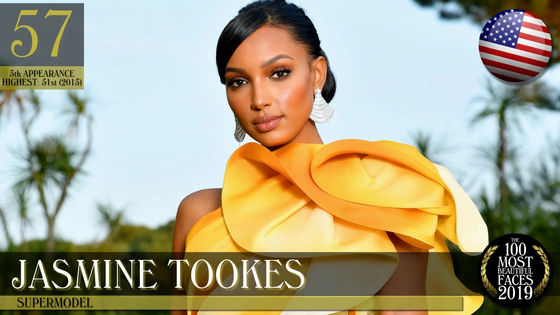 ◆ 58th place:
Sorn
: Thai singer 23 years old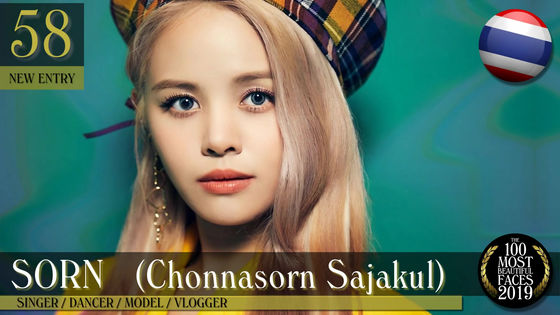 ◆ 59th place: Margot Lobby: Australian actress 29 years old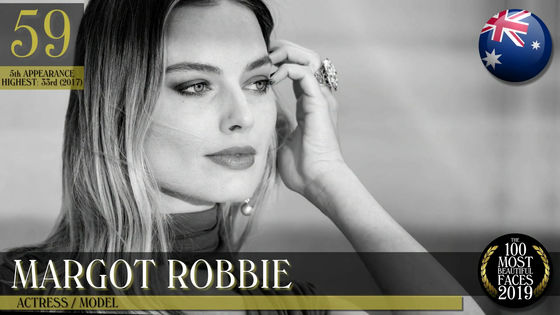 ◆ 60th place: Bae Suzy: Korean singer 25 years old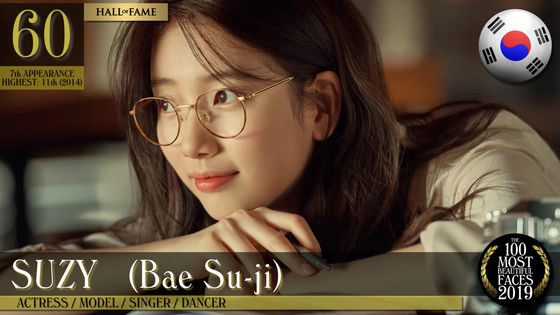 ◆ 61st place: Natalie Portman: Israel / USA Actress / Model / Director 38 years old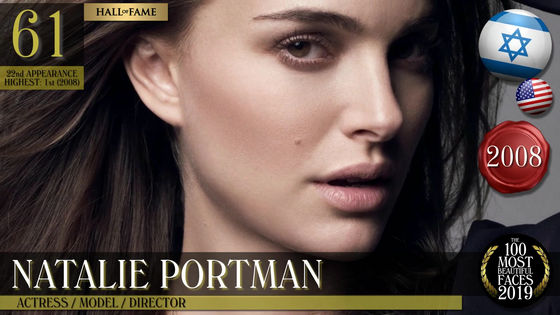 ◆ 62nd place: Satomi Ishihara: Japanese actress 32 years old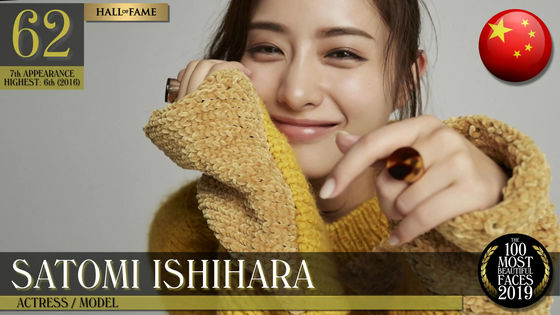 ◆ 63rd place: Natalie Emanuel: British actress / model, 30 years old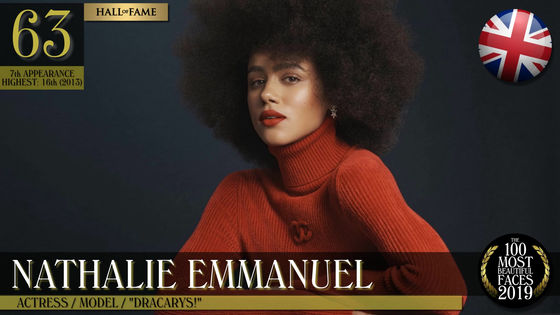 ◆ 64th: Adelaide Kane: Australian actress 29 years old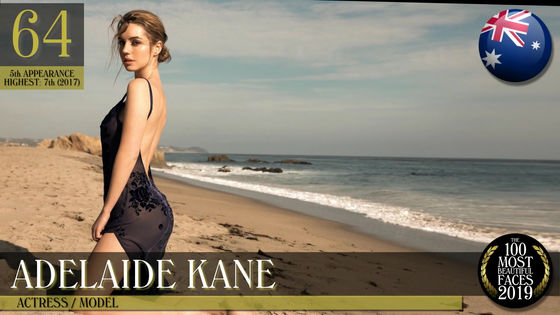 ◆ 65th: Nana Okada: Japan Idol, 22 years old



◆ 66th place: Rosé: New Zealand singer 22 years old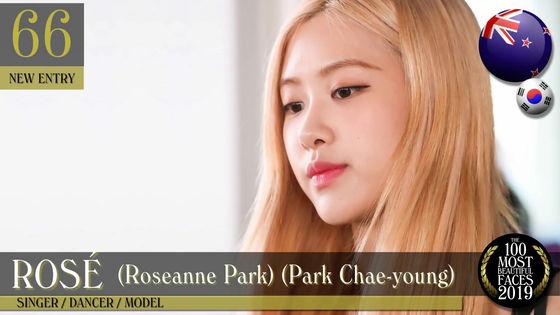 ◆ 67th: Natalya Tsevelchugova: Russian model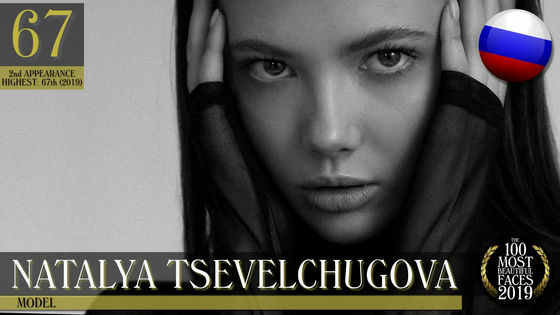 ◆ 68th: Yuna: Korean singer 16 years old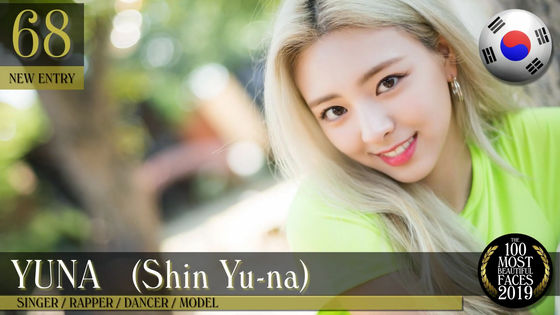 ◆ 69th: Jess Conte: Australian YouTuber 23 years old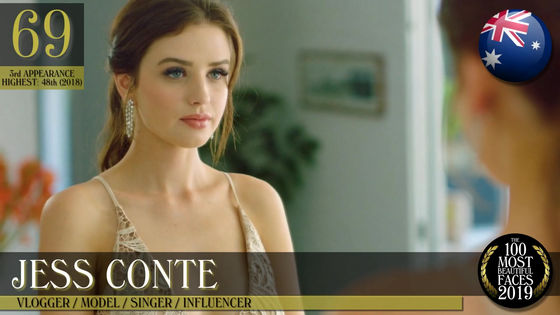 ◆ 70th place: Lin Yun: Chinese actress 23 years old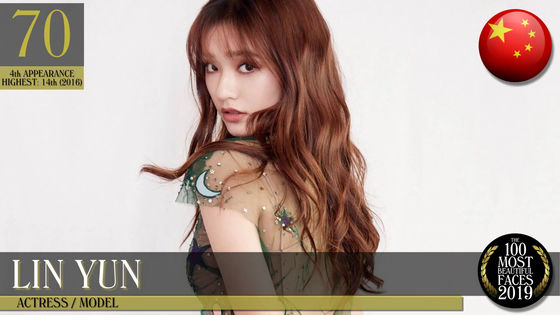 ◆ 71st place: Gugu Basa-Lo: British actress, 36 years old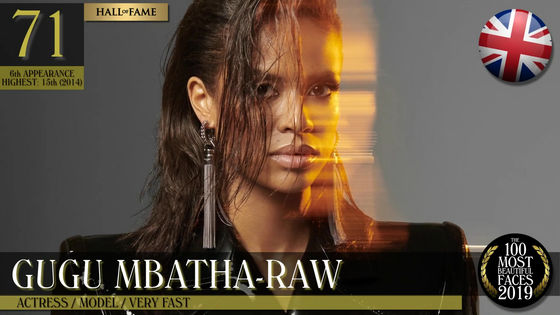 ◆ 72nd place: Zhu Zhu: Chinese actress 35 years old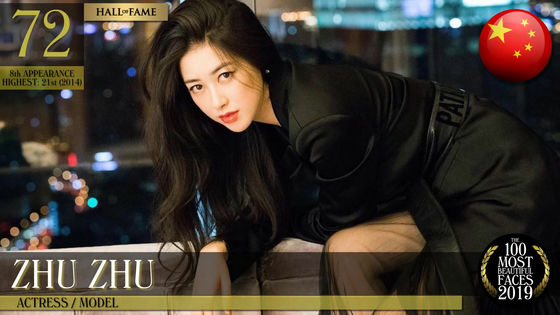 ◆ 73rd place: Dahyun: Korean singer / rapper 21 years old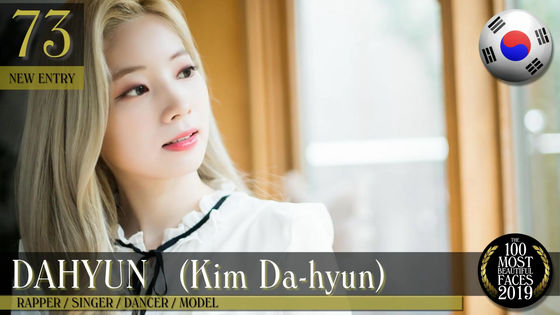 ◆ 74th: Marzia Kjellberg: Italian designer / entrepreneur 27 years old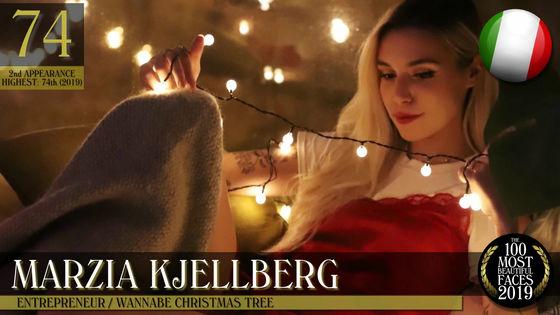 ◆ 75th place: Deepika Padukone: India / Denmark actress / model 33 years old



◆ 76th place: Hitoshi Niwa: Japanese model 23 years old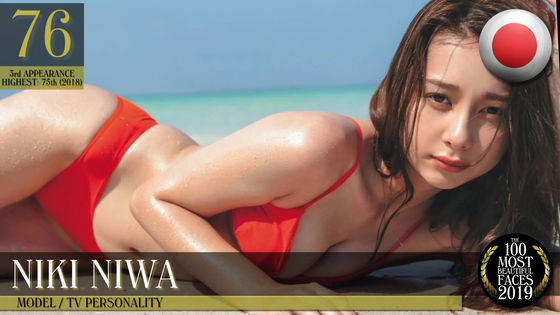 ◆ 77th place: Marion Cotillard: French actress 44 years old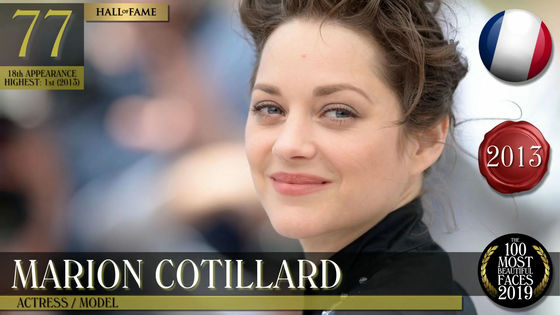 ◆ 78th: Jisoo: Korean singer / actress / model, 24 years old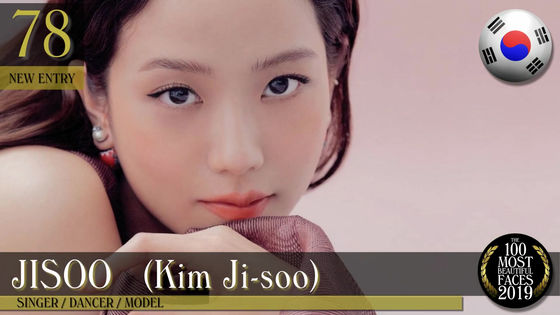 ◆ 79th place: Lina Qishawi: Palestine / Russia / Kazakhstan TV presenter 26 years old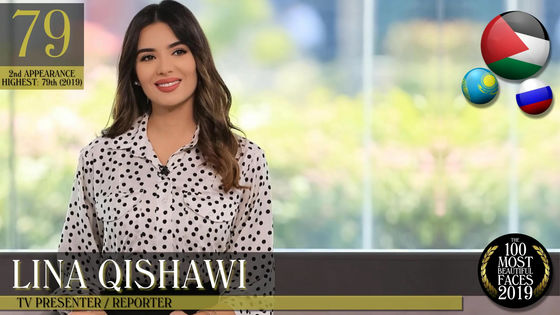 ◆ 80th: Blanca Padilla: Spanish model 24 years old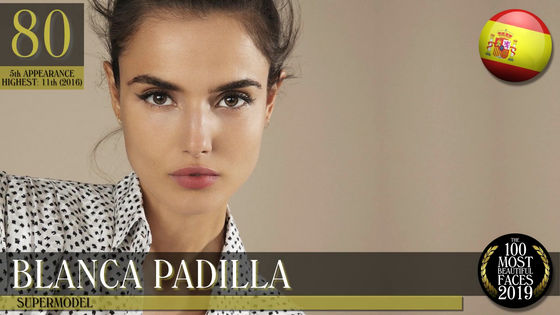 ◆ 81st place: Marija Zezelj: Republic of Serbia Singer / Model / YouTuber 20 years old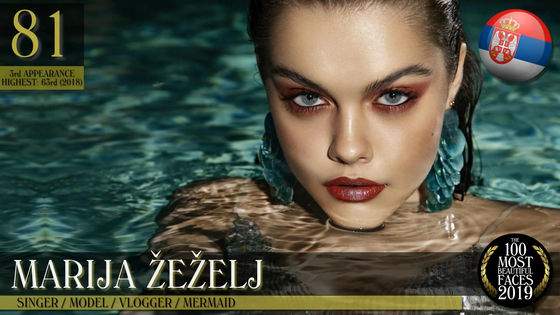 ◆ 82nd place: Leomy Anderson: British model / designer 26 years old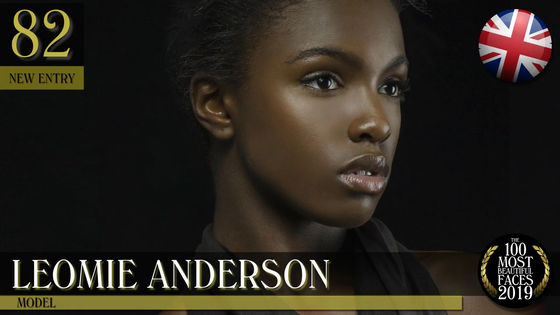 ◆ 83rd place: Bogdana Kadritskaya: Russian model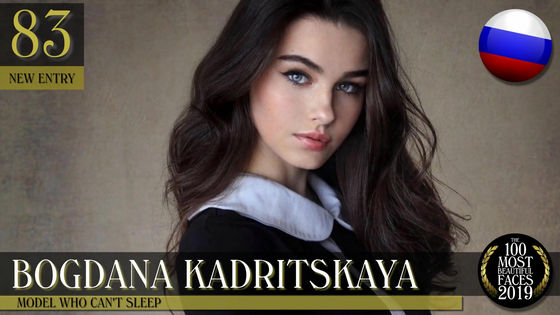 ◆ 84th place: Alicia Vikander: Swedish actress 31 years old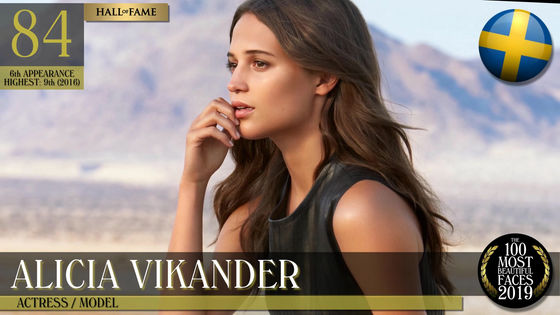 ◆ 85th: Selena Gomez: American actress / singer 27 years old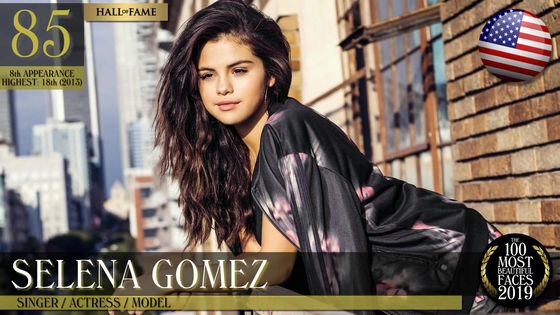 ◆ 86th place: Hwang Jae-ji: Korean singer 19 years old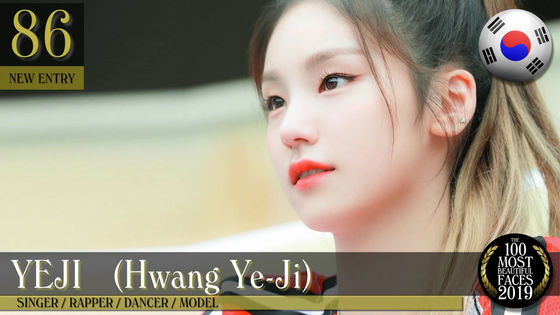 ◆ 87th: Janice Joostema: Canadian model 24 years old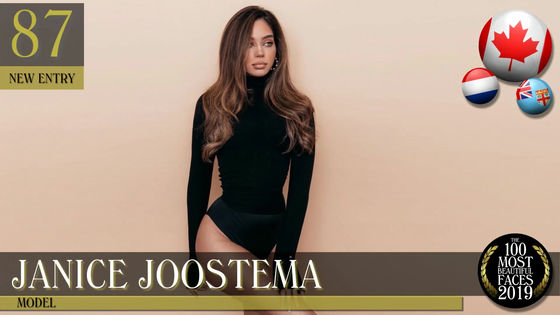 ◆ 88th place: Christina Pimenova: Russian / American model / actress 14 years old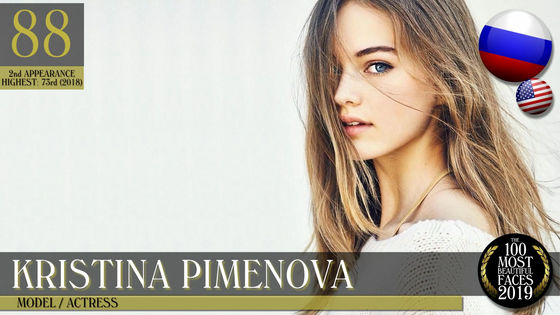 ◆ 89th: Lin Min Cheng: Malaysian singer 29 years old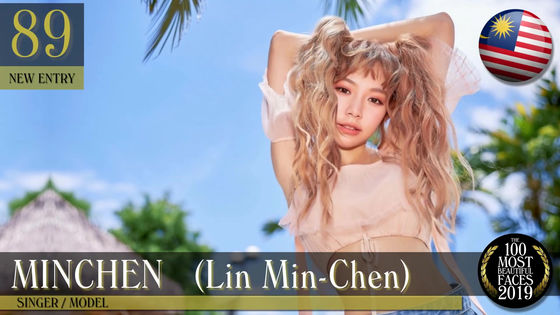 ◆ 90th place: Kate Beckinsale: British actress 46 years old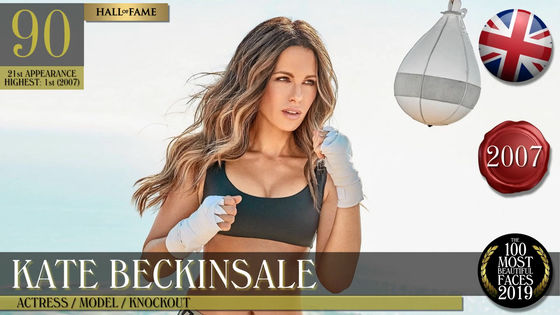 ◆ No. 91: Mina (Nami Minami): American / Japanese singer 22 years old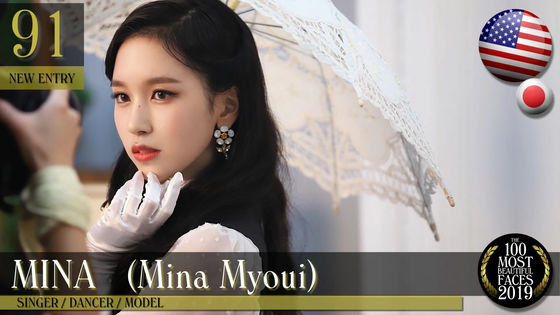 ◆ 92th place: Kelly Gail: Swedish model 24 years old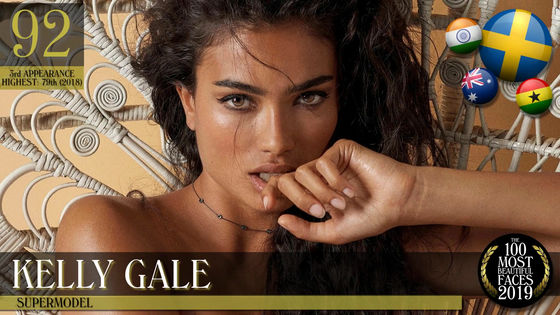 ◆ 93rd place: Jesse Mendiora: Philippines / Lebanon Actress / Model 27 years old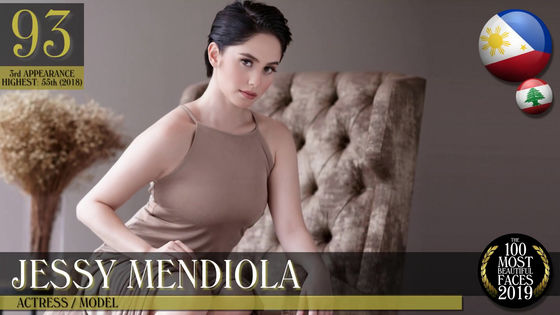 ◆ 94th: Demet Özdemir: Turkish actress / model / dancer 27 years old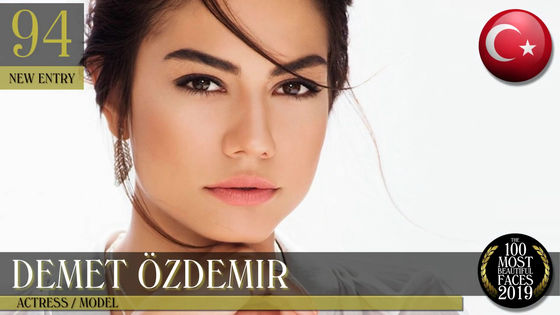 ◆ 95th place:
Anastasia Cebulska
: Russia / Poland / Belarus / Mongolia model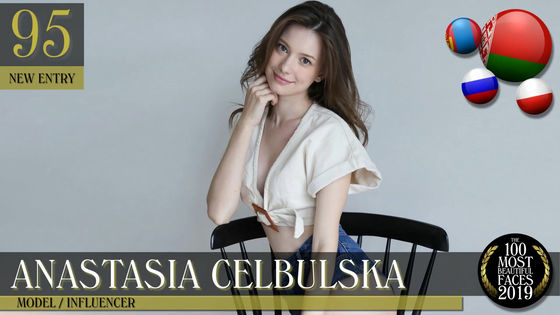 ◆ 96th place: Hanane El Khader: Moroccan singer 25 years old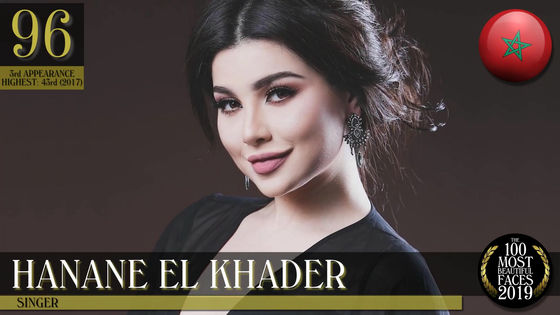 ◆ 97th place: Isabella Peschardt: American model 31 years old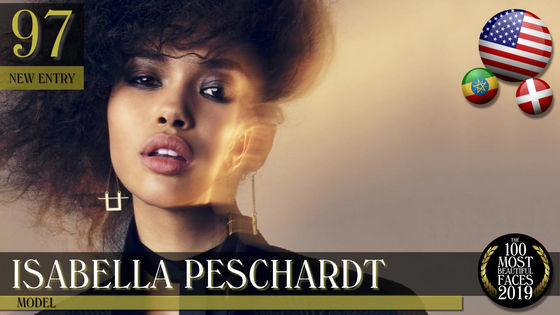 ◆ 98th: Ariana Grande: American singer 26 years old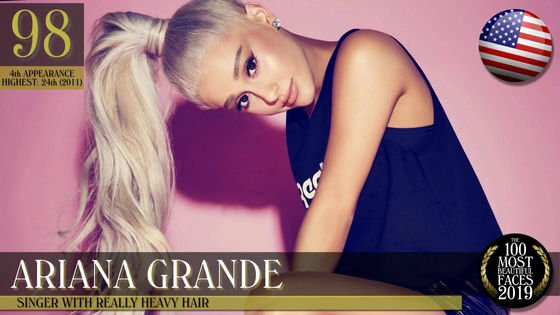 ◆ 99th: Kim Sejong: Korean singer / actress, 23 years old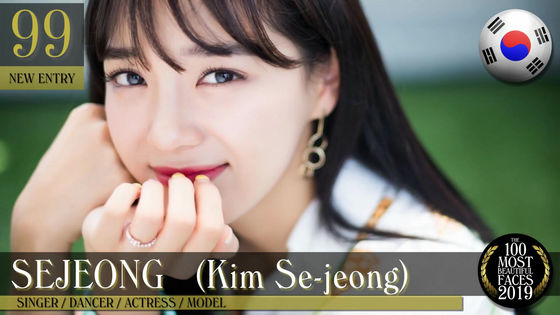 ◆ 100th place: Laura Flannery: American / Canadian actress 14 years old