Amazon announces that there was a new invention in 'Project Kuiper' that delivers the Internet to the world with 3236 artificial satellites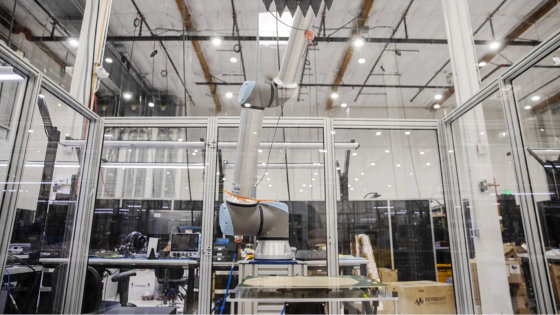 In 2019, Amazon
launched
Project Kuiper, a plan to place a total of 3236 artificial satellites in three different satellite orbits and deliver the Internet to the world. Amazon, which is continuing to develop to realize this Project Kuiper, has announced that it has newly invented an antenna for terminals with lower cost, higher speed and higher performance than before.
Amazon marks breakthrough in Project Kuiper development
https://www.aboutamazon.com/news/innovation-at-amazon/amazon-marks-breakthrough-in-project-kuiper-development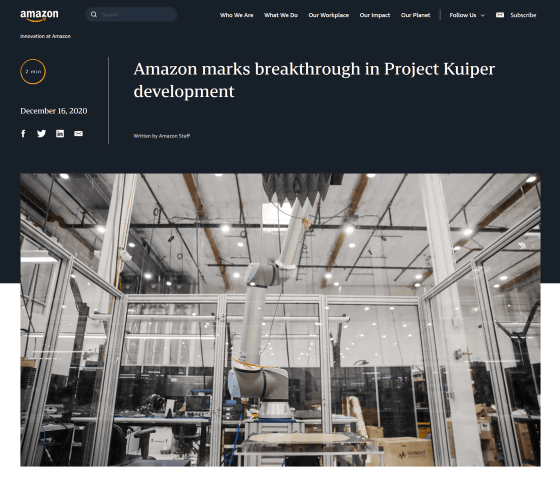 On December 16, 2020, Amazon announced that there was a major breakthrough in Project Kuiper's satellite development. According to Amazon, it succeeded in the initial development for a low-cost customer terminal for connecting to an artificial satellite. Amazon says the antenna is smaller and lighter than existing antennas, delivering fast, low-latency broadband. The antenna prototype has already recorded 400 Mbps in testing, and performance is expected to improve further in the future.
Rajeev Badyal, Vice President of Technology at Project Kuiper, said, 'To make a difference in an underserved or underserved community, we need to deliver services to our customers at low prices.' 'This simple fact became the basis of Project Kuiper and led to the invention of a lighter, more compact phased array antenna to create affordable customer terminals. These small parts are like this. It's amazing how fast and powerful it is. '
As Badyal puts it, Amazon took the approach of 'reducing the importance and complexity of antennas' to reduce manufacturing costs. The conventional
Ka band
required a larger surface area due to the structure in which the transmitting antenna and the receiving antenna are placed next to each other, but Amazon's antenna was designed to 'superimpose the smaller antenna on the larger antenna'. I did. With this technology, we succeeded in reducing the manufacturing cost by reducing the surface area while improving the performance.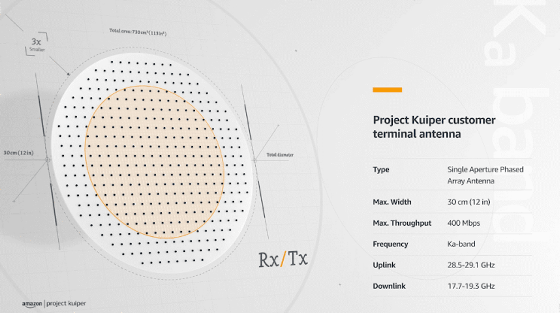 When an Amazon engineer actually tested the antenna, it achieved a maximum of 400 Mbps and succeeded in streaming 4K quality video from the satellite.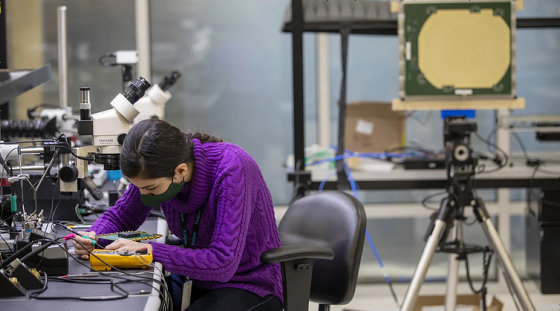 In addition, in order for Project Kuiper to become a reality, it was necessary to go through the strict examination of the Federal Communications Commission (FCC) regarding the disposal of satellites that have stopped functioning, in addition to measures against satellite orbital complications. However, in July 2020, Amazon announced that it had received FCC approval.

Amazon receives FCC approval for Project Kuiper satellite constellation
https://www.aboutamazon.com/news/company-news/amazon-receives-fcc-approval-for-project-kuiper-satellite-constellation