Smartphone 'Pine Phone: KDE community edition' with open source OS 'Plasma Mobile' is now available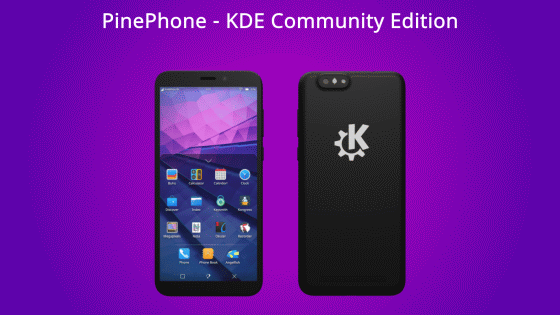 The OS user interface for smartphones developed open source by the desktop environment
KDE
development community is '
Plasma Mobile
'. Pre-orders for the smartphone '
PinePhone KDE Community Edition (CE)
' equipped with this Plasma Mobile by 64-bit single board computer maker PINE64 began on December 1, 2020.
KDE Community Edition is now available | PINE64
https://www.pine64.org/2020/12/01/kde-community-edition-is-now-available/
Introducing the PinePhone --KDE Community edition: KDE.org
https://kde.org/announcements/pinephone-plasma-mobile-edition/
PinePhone: KDE community edition | Plasma Mobile
https://www.plasma-mobile.org/2020/12/01/pinephone-kde-community-edition.html
'
PinePhone
' is a smartphone developed by PINE64,
A64 of
ARM-based SoC, 5.95 inch LCD display with resolution 1440 x 720 pixels, USB Type-C port for charging and data input / output, out with 5 megapixel flash It is equipped with a camera, a 2-megapixel in-camera, and a battery with a capacity of 3000mAh. In addition, the assembly method of PinePhone and the model number of the parts used are
published
on the
official wiki,
and you can also install and use the Linux environment for your favorite mobile terminal such as
Ubuntu Touch
,
Sailfish OS
,
Lune
OS
.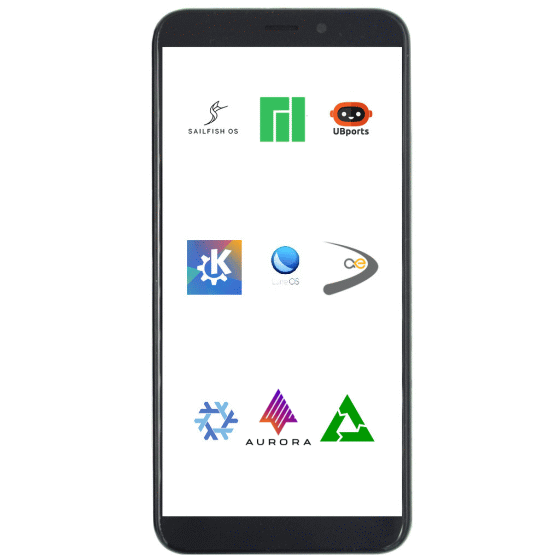 Plasma Mobile is a mobile OS UI built from a Linux distribution, and the new 'PinePhone: KDE community edition' is a Linux distribution optimized for ARM terminals instead of the
postmarketOS
pre-installed on
PinePhone.
The Plasma Mobile built on the Linux
Manjaro ARM
is included.
Plasma Mobile includes KDE apps developed in open source, such as the weather forecast app '
KWeather
', the computer app '
Kalk
', the browser app '
Angelfish Webbrowser
', and the music playback app '
VVAVE
'. In 'PinePhone: KDE community edition', in addition to those apps, it is also possible to install apps for mobile terminals developed for Manjaro ARM.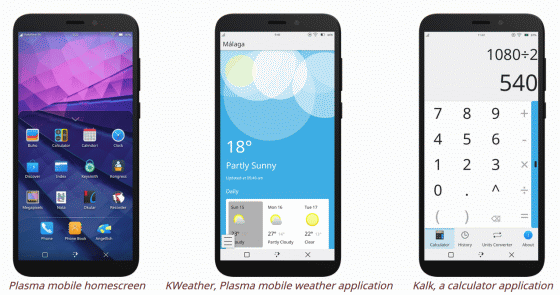 In addition to Manjaro ARM, Plasma Mobile also has KDE Neon and postmarketOS-based versions, but according to KDE, Manjaro ARM-based Plasma Mobile was adopted with priority on stability on PinePhone. In the future, we will continue to support Plasma Mobile, which is based on Linux distributions other than Manjaro ARM.

The Pine Phone: KDE community edition is scheduled to ship in mid-January 2021, with a version with 16GB of storage and 2GB of main memory for $ 149.99, 32GB of storage and 3GB of main memory. We are accepting reservations for the installed version for $ 199.99 (about 21,000 yen).