Some AI-created deepfake pornography uses 'images of pornography forced to rape or appear'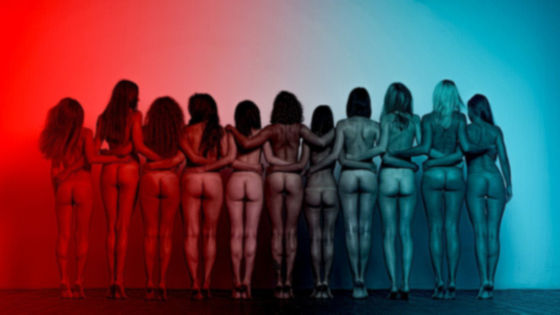 Media reports have revealed that pornography produced by sexual abuse and exploitation is used in 'deep fake pornography' generated using AI. The IT news media Motherboard has accused this issue of being a 'Frankenstein monster.'

Images of Sexual Abuse Are Fueling AI Porn

https://www.vice.com/en/article/akdgnp/sexual-abuse-fueling-ai-porn-deepfake-czech-casting-girls-do-porn
Motherboard reported on November 10, 2020 that the datasets distributed among the online tipfake production community 'contains still images cut from illegal pornography.' Some of the data actually obtained by Motherboard was extracted from videos produced by pornographic production companies 'Czech Casting' and 'Girls Do Porn', which are being pursued by rape of women and forced pornography. It seems that there was.
The data sample derived from 'Czech Casting' actually confirmed by Motherboard is as follows. The dataset contained many images of a woman's face, whole body, breasts, and so on. An AI engineer interviewed Motherboard said, 'We choose such data because of the characteristics of the
Generative Adversarial Network (GAN)
. If there are many homogeneous images, the GAN model will have facial depressions and freckles. You will be able to learn small differences like this, and you will get higher quality results. '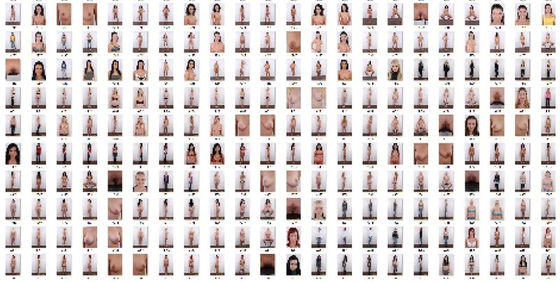 Another anonymous person making deepfake porn using these datasets told Motherboard that 'algorithm-generated images are not real people and do no harm to anyone.' They argued that their work was the first step towards a future that did not require human porn performers. On the other hand, Jane, a woman who was damaged by 'Czech Casting', claims that the work made in this way 'deprives the victim of humanity.'

Jane, who responded to Motherboard's interview on the condition that her real name was hidden, suffered from Czech Casting when she was 18 years old. Knowing that a friend of the same age was having trouble paying rent, Jane saw an ad for 'Fashion Model Jobs' and went with her friend to the location specified in the ad.

Upon arriving at the designated subway stop, Jane and his colleagues were taken to a studio on the outskirts of Prague in a car driven by a stranger. Then, when the woman at the reception kept Jane's identification card, Jane and others were called to the shooting room one by one and said, 'The images to be shot from now on will not be accessible to anyone living in the Czech Republic.' He was forced to sign a contract that promised.

Indeed, Motherboard has confirmed that the 'Czech Casting' site is blocking access from the Czech Republic. However, the victims who are suing 'Czech Casting' can easily access the site via a free
VPN
, and the video has been reprinted on other movie sharing sites. , Testifies that family and friends could easily find the footage.
When Jane signed the contract, a man came and asked if she was a virgin. At that time, Jane felt, 'I can't go home without my ID. There is no escape.' When Jane answered 'yes', the man brought the camera and said 'get naked' and took the picture. Jane recalls that time, 'I was scared to speak out.'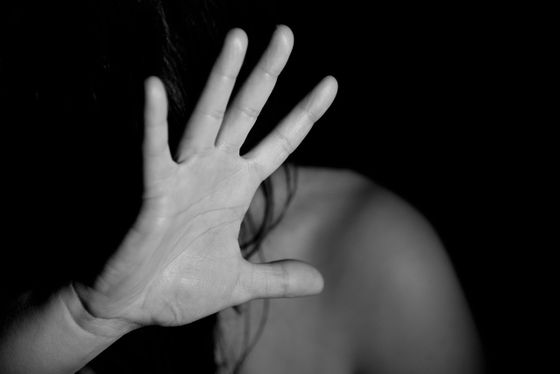 After that, Jane, who was about to return, received the money, but was not given any evidence, such as a copy of the contract she first signed. Later, when a friend who was with Jane told Jane, 'I found the same room we were in on a porn site,' Jane said, 'It was a failure, even without ID. I should have gone home. '

A few weeks after the incident, Jane's SNS began to receive countless messages. 'Most of the messages were men, and the content was about how beautiful I wanted to have sex. Because of this message, I had to change my Facebook name,' Jane said. Did.

Rumman Chowdhury, a data scientist at AI company Parity , said of these issues, 'There can be no'ethical use of AI'to use database images collected without consent without permission.' ..

Honza Červenka, a lawyer specializing in revenge pornography and technology-related sexual injuries, said, 'Technology with rape footage is nothing more than a perpetuator of rape culture. Technicians wouldn't be able to sleep with their pillows raised, because they're making Frankenstein's monsters with images of sexual abuse. '