Google faces antitrust investigation in India over payment service 'Google Pay'


Google has been investigated for antitrust violations, alleging that it has unfairly privileged its own payment service, Google Pay, for payments on the Play Store.

COMPETITION COMMISSION OF INDIA Case No. 07 of 2020
(PDF file)
https://www.cci.gov.in/sites/default/files/07-of-2020.pdf
Competition Commission orders investigation in Google's App Store and GPay | MediaNama
https://www.medianama.com/2020/11/223-competition-commision-orders-investigation-into-google/
Google faces antitrust investigation in India over Google Pay | Android Central
https://www.androidcentral.com/google-faces-antitrust-investigation-india-over-google-pay
The Indian Competition Commission (CCI) told Google on Monday, November 9, 2020, 'Exclusiveness regarding payment methods for app purchases' 'Google Play Store will use Google's payment agency system and high fees for apps Investigating 'what you are imposing', 'you have to pre-install Google Play and the OEM is in a state where you have to agree to the conditions imposed by Google', 'the search operation and tendency that Google favors Google Pay' Announced to do.
The Commission pointed out that in the OS market, most smartphone makers have no alternative to Android OS, and Google's position is unrestricted.
According to the information provider, Google's payment policy requires app developers to use the payment system within the Google Play app, which limits the payment methods that can be used.
It is essential to use Google's payment system for apps distributed on Google Play --GIGAZINE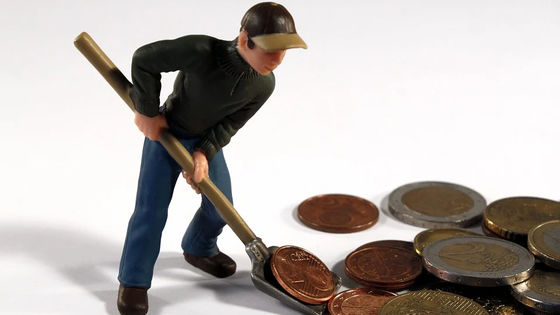 In addition, it costs 25 dollars (about 2600 yen) to register the Play Store, and a 30% fee is required, which increases the cost of Google's competitors, music streaming apps, e-book apps, audiobooks. Claims that competitors such as apps are suffering disadvantages.

It has been pointed out that Google Pay is also designed to be easier to use than other payment methods and disturbs fair competition.

However, CCI declined to investigate allegations of search and advertising operations, or exclusive access to data via Google Pay. CCI is expected to report on this matter within 60 days.

This is the fifth time Google has been pointed out to violate the Antimonopoly Act in India. In October 2020, it was also sued for using Android's superiority in the smart TV market to hinder competition.