I tried using 'Kikkoman Uchinohan Champon no Moto' which can make champon with plenty of vegetables only with lentin without using fire or kitchen knife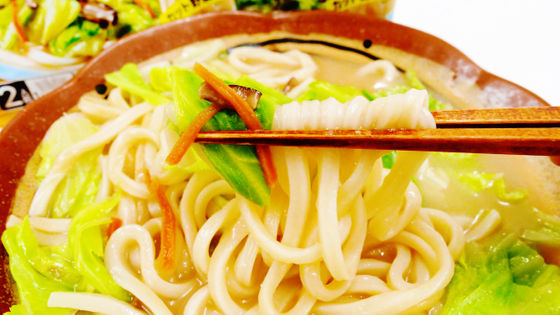 Many people have seen the used cabbage left in the refrigerator and thought, 'I wish I could make something with this alone.' ' Kikkoman Our Rice Champon no Moto ' plays an active role in such a case. It is said that if you put the champon ingredients divided into servings in a microwave oven with cabbage and frozen udon noodles, you will have a champon full of vegetables without using fire or a kitchen knife, so I actually made it.

Kikkoman Our rice Champon no Moto | Kikkoman | Product information

https://www.kikkoman.co.jp/products/product/K250910/index.html
This is 'Kikkoman Our Rice Champon no Moto'.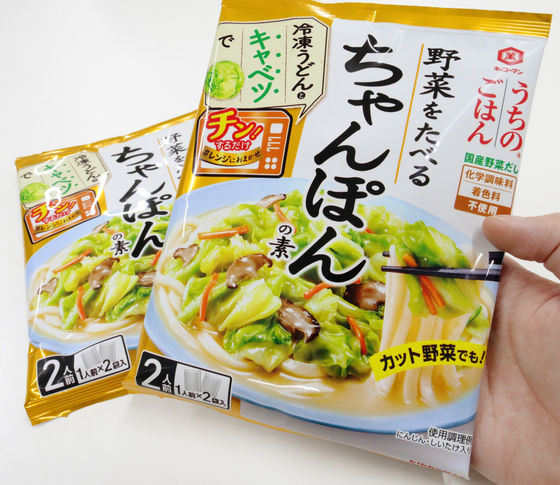 Looking at the package, it says, 'Just chin with frozen udon and cabbage.'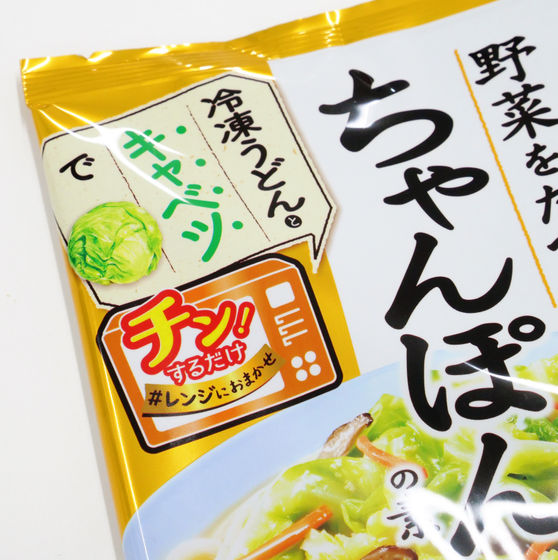 Cut vegetables are also OK.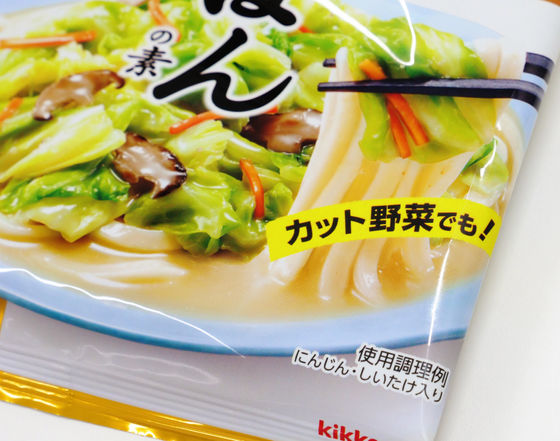 Since it is divided into small portions for each person, it is also suitable for self-catering for living alone.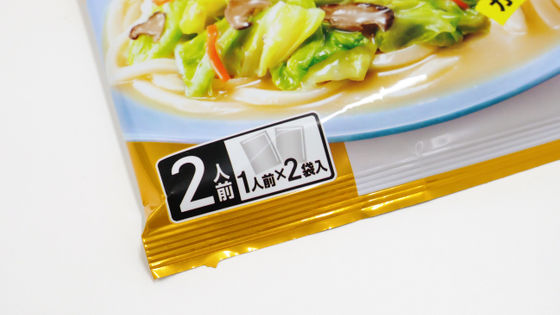 If you look at the raw material column, you can see that various dashi stocks such as 'pork extract,' 'shellfish extract,' and 'chicken extract' are used. In addition, 'carrot' and 'shiitake' were also listed as ingredients.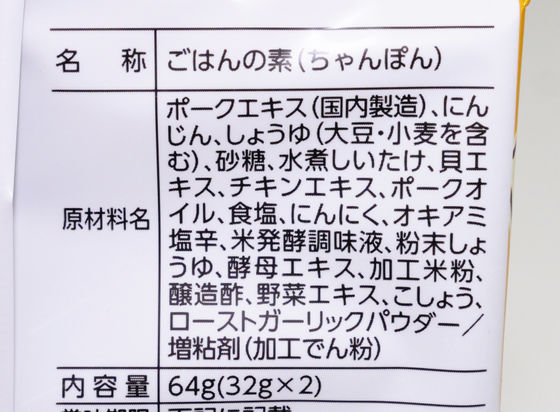 Calories are 54 kcal per 32 g per person. In addition, frozen udon is
263 kcal
per 200 g of
meal
, and cabbage is
24 kcal
per 100 g, so if you make it using about 120 g of cabbage, the calorie for one person is about 345 kcal.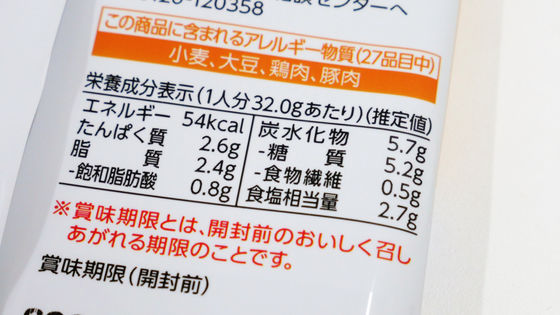 That's why I will actually make it with cabbage and frozen udon noodles.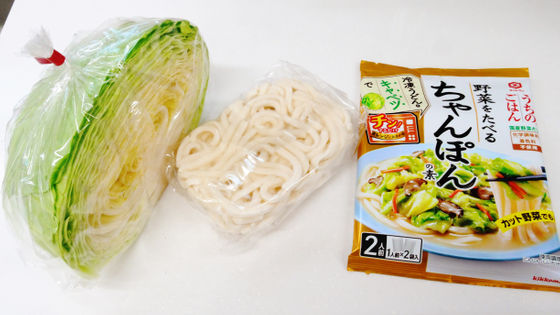 The cabbage used for one person weighs about 120g, and half-cut cabbage weighs about six.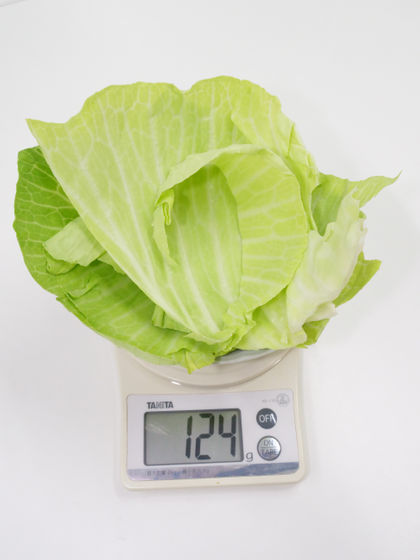 First, add more frozen udon noodles and sprinkle the champon on top.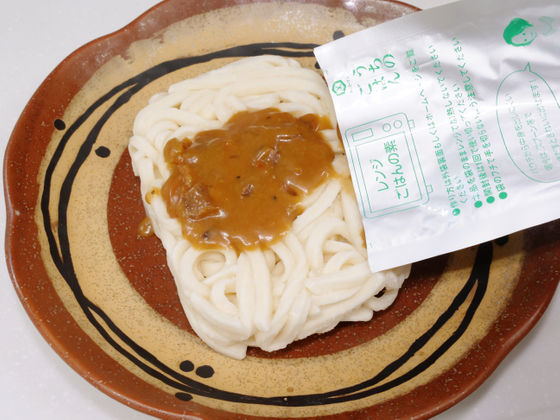 Next, put cabbage on top and add 100 ml of water. 'If you tear the vegetables by hand, you can cook them without using a cutting board or a kitchen knife,' the
official website
said, so I put the cabbage by hand.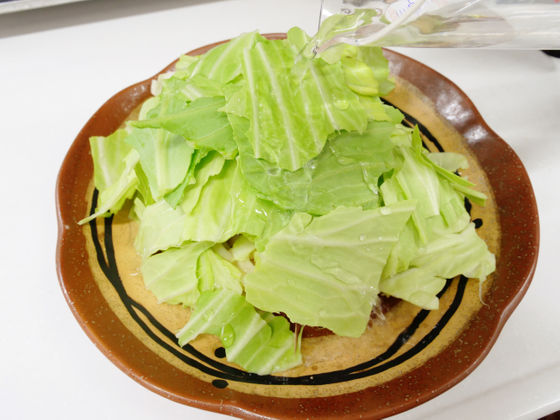 All you have to do is wrap it gently and put it in the microwave.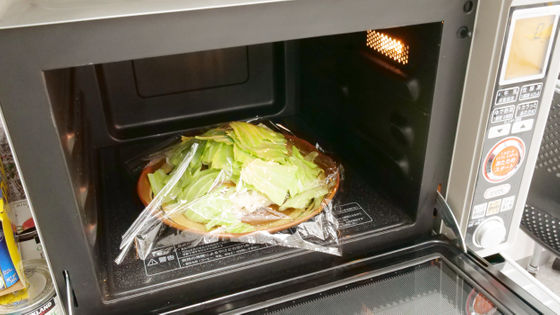 The heating time is 7 minutes for 600W and 8 minutes and 20 seconds for 500W.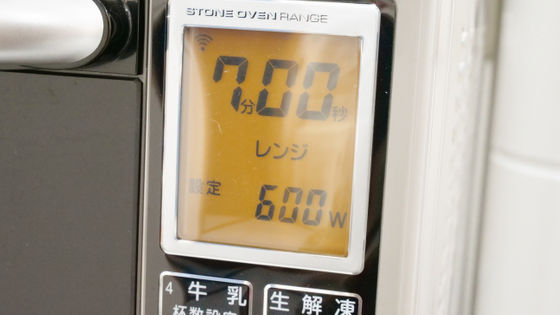 After heating, stir to complete.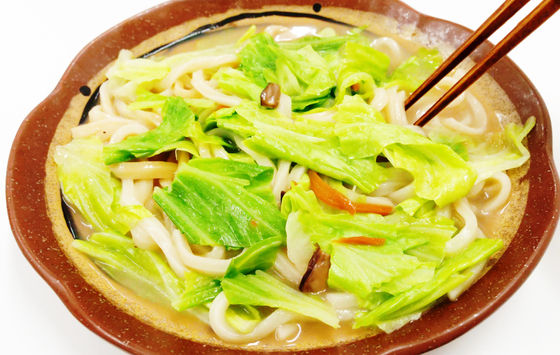 When I try to eat it, I feel the taste of chicken bones, pork bones, and seafood soup stock, but the soup itself is smooth and light. I was able to make a full-fledged champon with the sweetness of 3 kinds of dashi and cabbage in about 10 minutes even if I combined it for 7 minutes heated in the microwave, so when I want to take vegetables easily and firmly, I felt that it was perfect for dinner on a busy and tired day.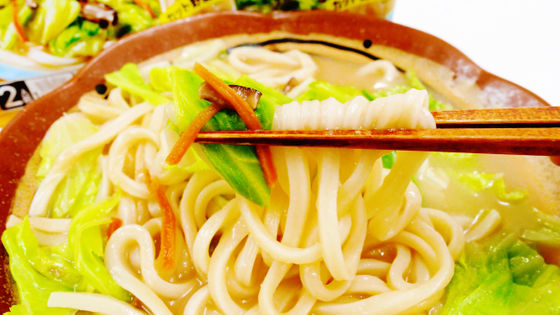 'Kikkoman Uchinohan Champon no Moto' can be purchased at retail stores such as supermarkets, and the price is 220 yen excluding tax.