I tried Seven-Eleven's 'Hot Spicy Chicken Curry Supervised by Ginza Delhi' full of spicy spiciness such as cardamom and cumin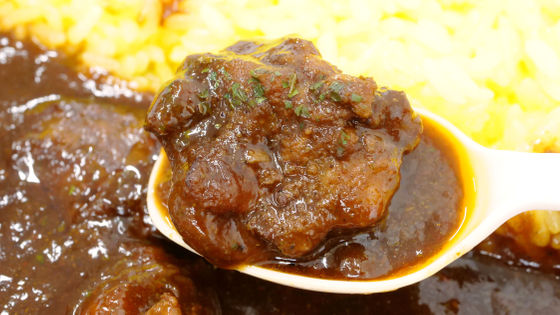 ' Hot Spicy Chicken Curry Supervised by Ginza Delhi ' supervised by '
Delhi
', an Indian / Pakistani restaurant in Ginza known for its spicy '
Kashmir Curry
', is now available from Seven-Eleven. I actually tasted the spicy authentic curry with lots of spices, which was served with thick chicken.
Hot Spicy Chicken Curry Supervised by Ginza Delhi | Seven-Eleven-Nearby and Convenient-
https://www.sej.co.jp/products/a/item/046903/kinki/
That's why I came to Seven-Eleven.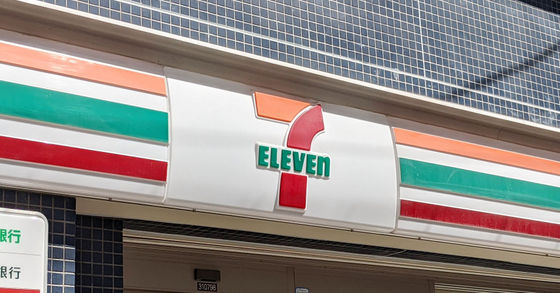 I found the 'Hot Spicy Chicken Curry supervised by Ginza Delhi' (550 yen including tax) in the lunch box corner.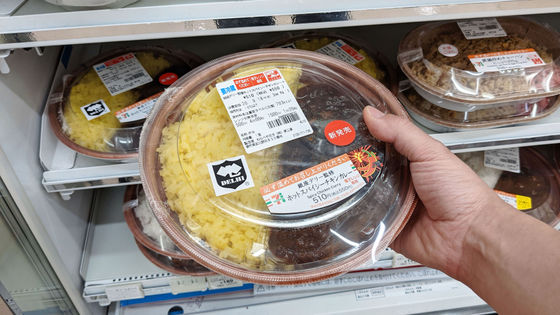 I bought it and brought it back.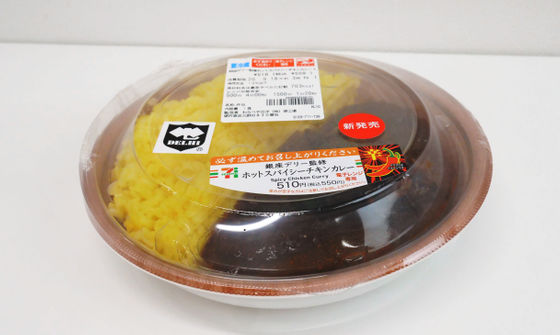 On the top of the package, there is an illustration of a spicy pepper and a note saying 'If you don't like spiciness, please take it with caution.'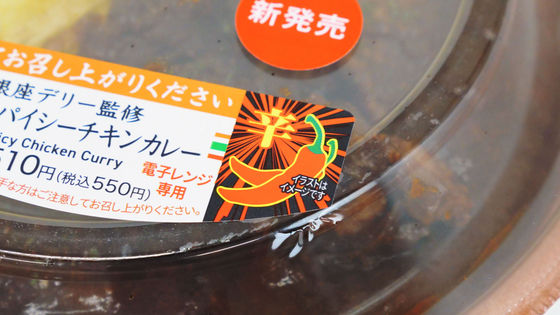 Ingredients include colored rice (using domestic rice), curry sauce (sautéed onion, curry sauce base, chicken soup, onions), garlic-flavored butter oil, parsley, etc.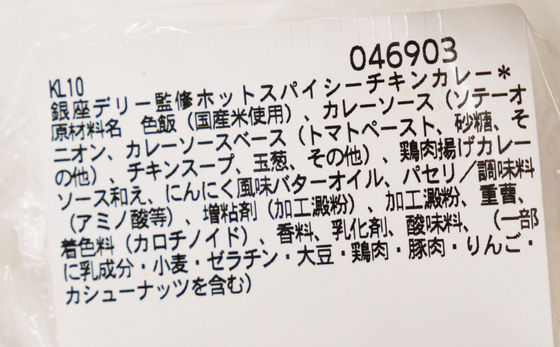 The calorie is 703 kcal per package.




You can have it warmed at the time of purchase, but if you warm it yourself, the estimated heating time is 500W for 4 minutes.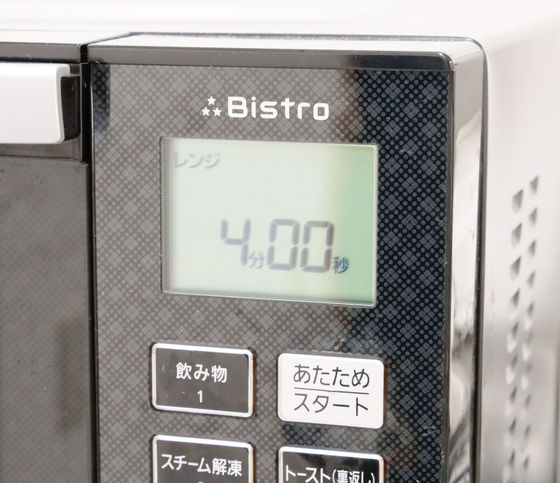 Opened.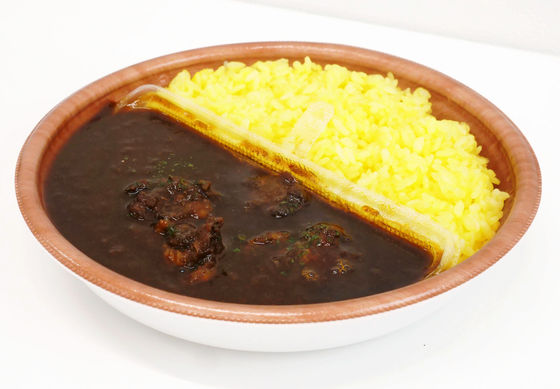 The roux contains 4 large pieces of chicken, and the aroma of curry spices such as cumin stands out.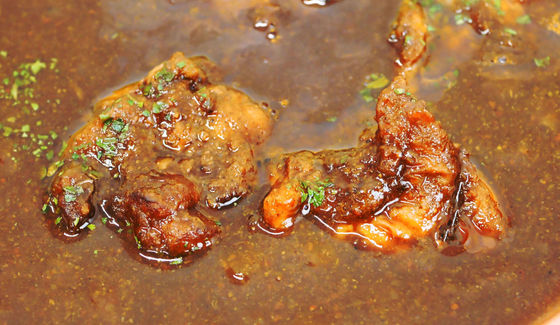 The rice is colored rice using domestic rice.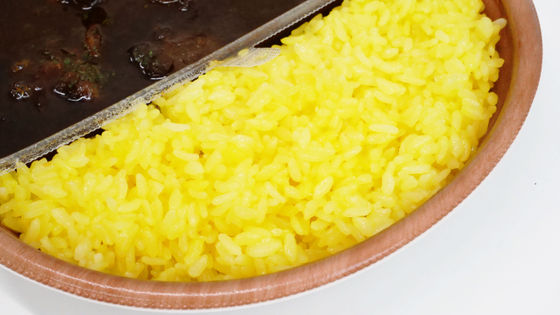 There is a plastic partition between the rice and the roux, so remove it before eating.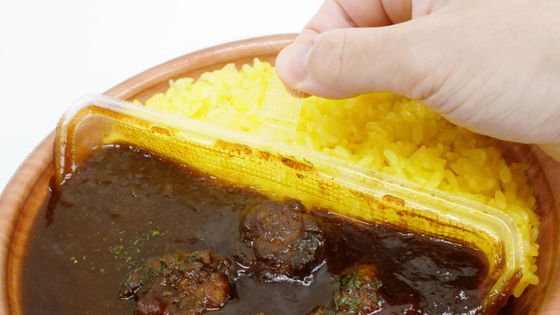 First of all, when you try to eat chicken, it is salted as strongly as the flavor of curry, and the taste of chicken blows out with each chew.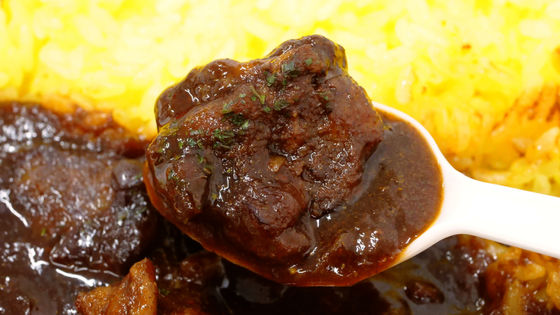 Roux has a strong spiciness with distinctive flavors such as cardamom and cumin, and it can be said that 'people who are not good at spicy food may be a little stuffy.' The rice looks like saffron rice or turmeric rice, but it has a taste of white rice seasoned with butter and goes well with sweet and spicy roux. It was a spicy curry that sweated slowly while eating even in a room with a cooler.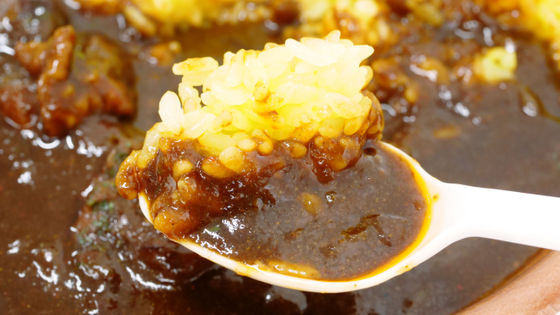 'Hot spicy chicken curry supervised by Ginza Delhi' will be offered sequentially from September 15, 2020 in the Tokyo metropolitan area, Koshinetsu, Hokuriku, Kinki, Tottori prefecture, Shimane prefecture, Okayama prefecture, Hiroshima prefecture, Shikoku, and Kyushu.