IPhone with Fort Knight installed for over 1 million yen is sold at the auction site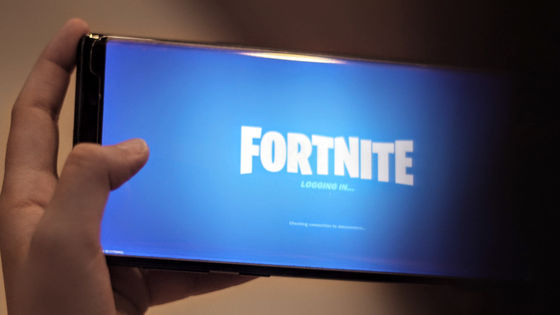 `` Fort Knight '' , which has accumulated more than 350 million registered players, introduced two new payment methods on August 13, 2020, and Apple's App Store and Google's Google Play Two official app stores It was deleted from above. As a result, it is reported that the ' iPhone with Fort Knight installed ' will be sold on the auction site for a price of more than $ 10,000 (1 million yen).

iPhones with Fortnite installed hit eBay with prices as high as $10,000 | Appleinsider
https://appleinsider.com/articles/20/08/19/iphones-with-fortnite-installed-hit-ebay-with-prices-as-high-as-10000

Fort Knight introduced a new payment method from August 13, 2020, and reduced the price of in-game currency V-Bucks.

Fortnite Mega Pricedown starts today! Save up to 20% on V-Bucks with some payment methods. This is not a short term sale. Our new price.

See our blog for availability and mechanics in your country's currency. https://t.co/wHDlT2VwYK

— Fort Knight (@FortniteJP) August 13, 2020


Apple doesn't allow in-app purchases through the App Store, so it removed Fortnite for iOS as a violation of the guidelines. However, Apple does not take a method such as remotely deleting the application already installed on the user terminal, so Fort Knight already installed on the iPhone can still be played.

Therefore, on eBay, an Internet auction site, iPhones with Fort Knight installed are being traded at high prices. When you search for 'iPhone fortnite' on eBay, many iPhones with Fort Knight installed are listed, and the highest price at the time of article creation is sold at 1,131,335 yen.

iPhone fortnite | eBay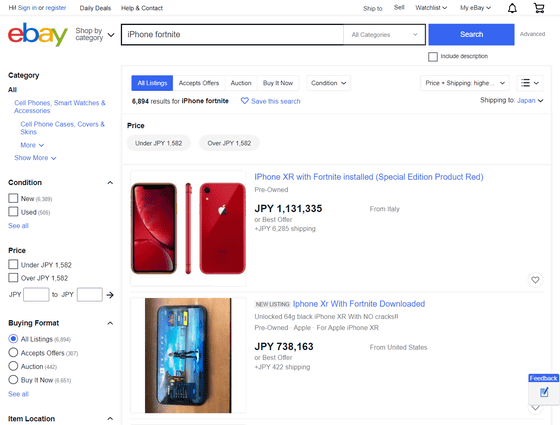 In addition, when I searched for Android terminals with Fortnite installed , the most expensive one at the time of article creation was Samsung Note 10 + with 256 GB , and the price was 632,711 yen.