A series of incidents of mysterious 'seed' sent from China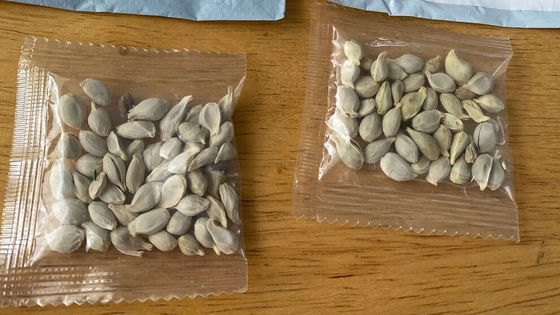 There has been a series of incidents where a mysterious 'seed' was sent from China to the United States. The Department of Agriculture in each state encourages the public to never plant these seeds in the garden.

27 States Issue Warnings About Seed Packets From China-The New York Times

https://www.nytimes.com/2020/07/26/us/seeds-from-china-mail.html
'DO NOT plant them:' Officials in multiple states warn of mysterious seeds received in the mail from China | FOX6Now.com
https://fox6now.com/2020/07/27/do-not-plant-them-officials-in-multiple-states-warn-of-mysterious-seeds-received-in-the-mail-from-china/
A number of mysterious cases have been reported in 27 states in the United States, in which "unordered "seed" are mailed from China". The Virginia Department of Agriculture and Consumer Services said, 'There were more than 1000 reports of similar cases,' and the Louisiana Department of Agriculture and Forestry commented, 'We confirmed more than 100 seeds sent to us.' Similar incidents are expected to occur nationwide.
It is said that the seeds are put in parcels and mailed to each household, and the following is an example of the seeds sent to Washington State.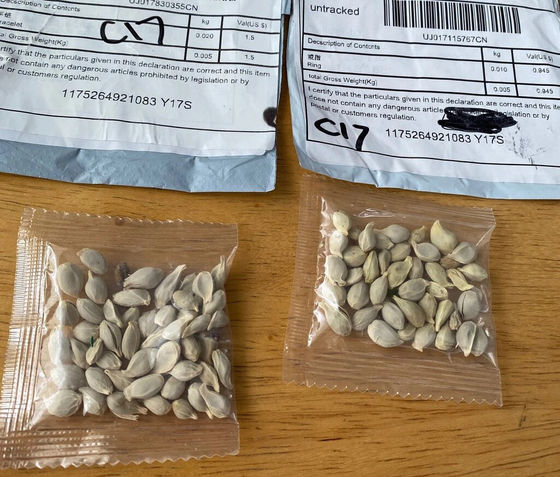 An example of seeds sent to Virginia is like this. It seems that there are various types of seeds sent, and the Louisiana Department of Agriculture reports that 'some of the seeds sent were water lily seeds'.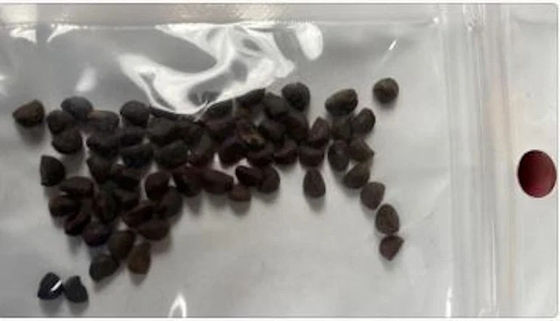 Also absent is consistency in the package, 'China Post ( China Post if there be characters and Chinese)' is mailed in a white parcel that was written, things that there also be mailed in a yellow parcel .. Here's an example of a yellow package from the Ohio Department of Agriculture:



In addition, cases where the contents were labeled as 'jewels,' 'earphones,' and 'toys' were also confirmed.

The series of incidents is believed to be related to a scam called 'Brushing,' which sends goods at random for free to raise reviews. The Department of Agriculture in each state has warned against planting seeds, as it is unknown how dangerous the seeds will be when sent, and some provinces' Departments of Agriculture said, 'Zip packaging and seeds. Please put it in the lock and wash your hands immediately." Also calls attention to the handling of the package itself.

Import of seeds in the United States is regulated by the ' Plant Quarantine Program ' implemented by the Plant Quarantine Division of the United States Department of Agriculture's Plant and Plant Quarantine Bureau, and the seeds that are mailed do not comply with the rules set by the Plant Quarantine Program. .. Not only pathogens and insects lurking in seeds but also unidentified seeds as invasive alien species may have a negative impact on biodiversity and ecosystems.

'The Chinese Embassy in Washington did not respond to requests for comment,' the New York Times, who reported the news, wrote.