I tried 'Shrimp Soba Illusion Juiceless Concentrated Shrimp Misomaze Soba' that spreads the flavor and flavor of shrimp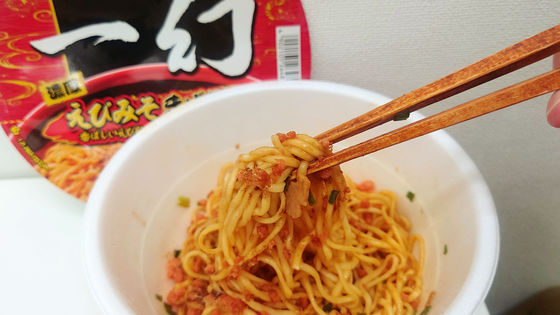 As a new collaboration product of Lawson and
Ebiso Soba
, '
Ebiso Soba Ibuki Soupless Concentrated Ebi Miso Maze Soba
' was launched on July 21, 2020 (Tuesday). As a collaboration product of Lawson and Ebiso Soba, in 2015,
flat-shaped cup noodles
and
vertical cup noodles
were released in 2017, respectively.Ebiso soba was released, but this time it is Ebi Miso Maze soba. ..
New Release of Cup Noodles – Ebi Soba Ichigen
http://www.ebisoba.com/2020/07/17/ Cup noodles-new release notice /
It looks like this.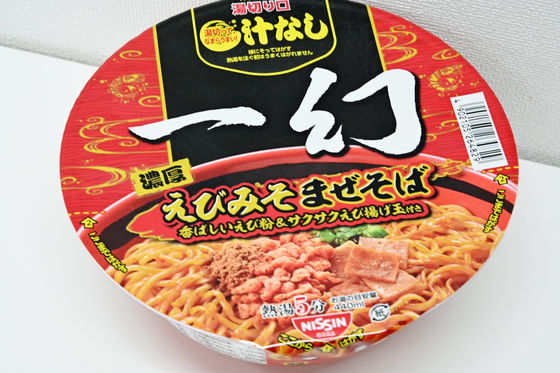 'Shrimp seasoning oil, shrimp powder, shrimp sauce' is used for soup, and 'shrimp seasoning, shrimp powder' is included in the sprinkle.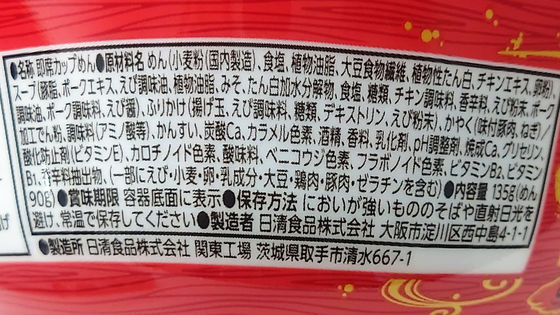 One meal (135g) is 585kcal.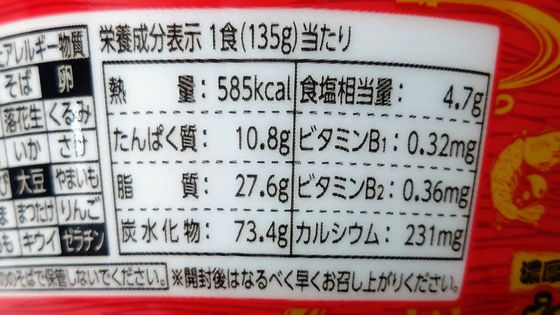 The contents are liquid sauce, shredded, fried prawns, sprinkled with shrimp powder.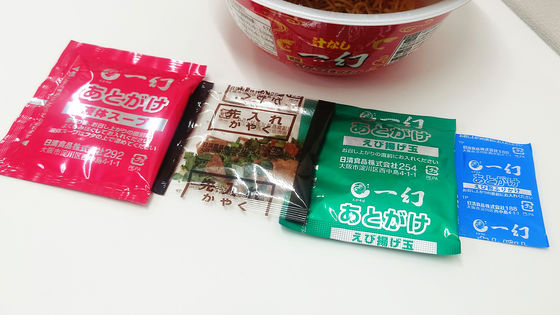 Add 440 ml of water as a guide and wait for 5 minutes, then discard the water.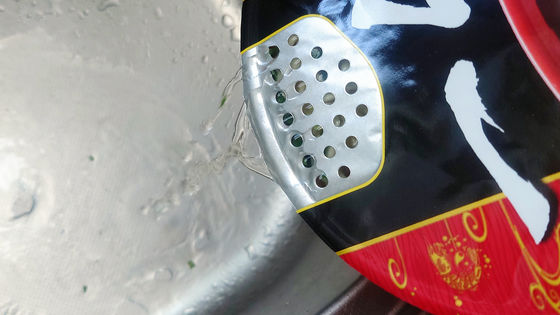 Apply a liquid sauce...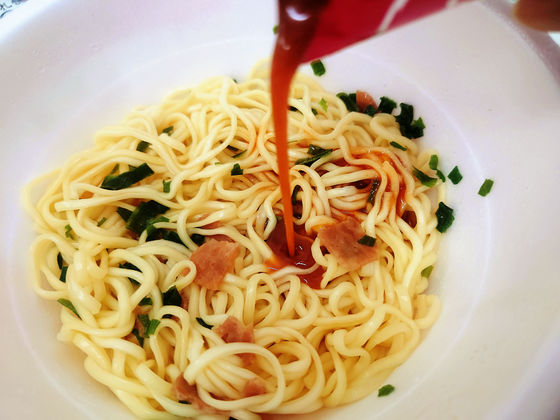 After mixing well, sprinkle the fried prawns and sprinkle with the shrimp powder to complete.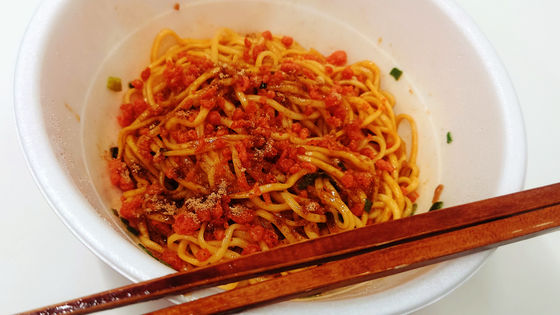 There is a strong scent of shrimp when the sauce is applied, but when you eat it, the scent and flavor of the shrimp pass through not only the mouth but also the nose, and the taste and smell are controlled by shrimp. If you like shrimp, you can be satisfied with it.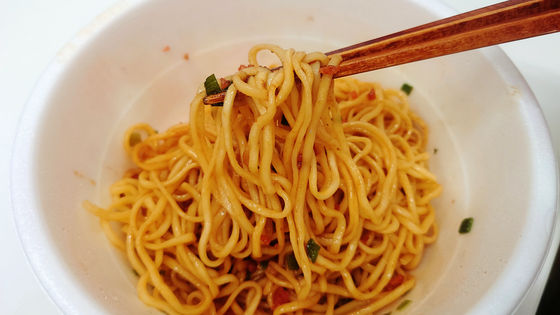 'Ebi-soba Ikgen Soupless Concentrated Ebi Miso Mazesoba' is sold at Lawson for 278 yen including tax.