Unpublished game software of the movie original revived from a large number of floppies over 30 years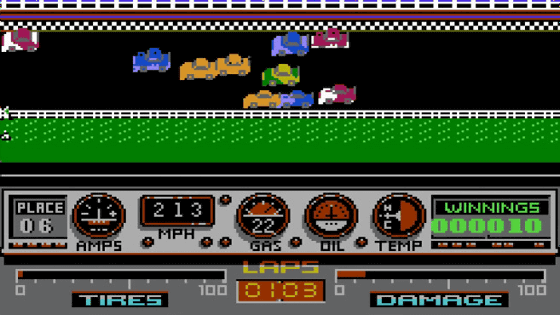 Frank Sifardi, founder of
The Video Game History Foundation
, a non-profit organization dedicated to cataloging and preserving history in video games, hasn't been announced for about 30 years with game programmer Rich White House. The path to reviving the game software '
Days of Thunder
' has been published on The Video Game History Foundation.
Reconstructing a lost NES game from 30-year-old source code disks – Video Game History Foundation
https://gamehistory.org/days-of-thunder-nes-unreleased/
Creator and programmer and designer of 'Days of Thunder', Chris Obers has a diverse career in the video game industry until his death in 2012. The arcade game '
Anteater
' is a masterpiece by Obers and has also been ported to the
Apple II
,
Commodore 64
and
Atari 8-bit computers
under the title 'Ardy the Aardvark'.
In early 2020, a friend of Obers' bereaved family asked Sifardi to 'help me sort out Obers' relics.' In the basement of his home where Mr. Obers was working before, he had a pile of old PCs, CD-Rs, floppy disks, cassette tapes, EPROMs, notebooks, etc. that had been untouched for years.
Sifardi's purpose was to 'get lost work', a game that was developed by Obers and was not commercially available for any reason. While sorting out the old material, Mr. Sifardi discovered a floppy with 'NINTENDO HOT ROD TAXI FINAL' written on the handwritten label. The following image is the floppy that was actually found.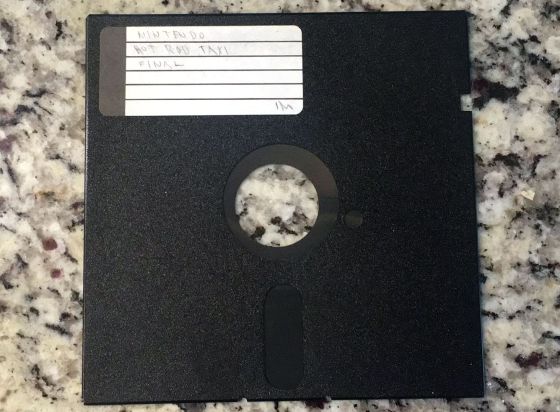 For a while, Overs was developing games for the overseas version of
Family Computer
,
Nintendo Entertainment System (NES)
. In fact, in 2006
Retrogaming Times
in the over-scan's interview was published, the movie '
Days of Thunder
will not mention about the game software of unpublished that has developed a' as the original 'Days of Thunder'. Mr. Sifardi speculated that the data on the floppy might be 'Days of Thunder' which changed the title from 'HOT ROD TAXI' for some reason.
The image below is a restoration of test data that Mr. Oberth was still developing as 'HOT ROD TAXI'.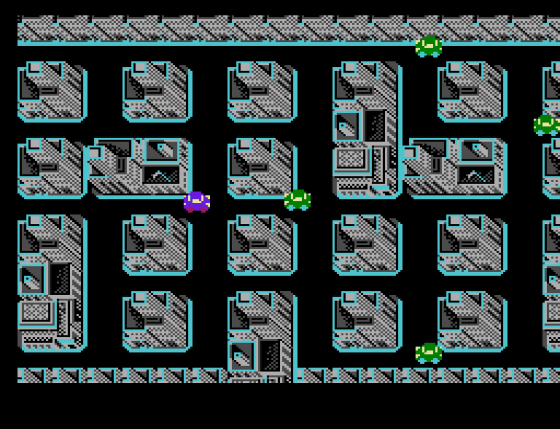 In addition, nearly 40 floppy disks in the basement had several years worth of HDD backups. Mr. Sifardi rips the data on the floppy and obtains the playable NES game data from the remaining game source code and graphic data.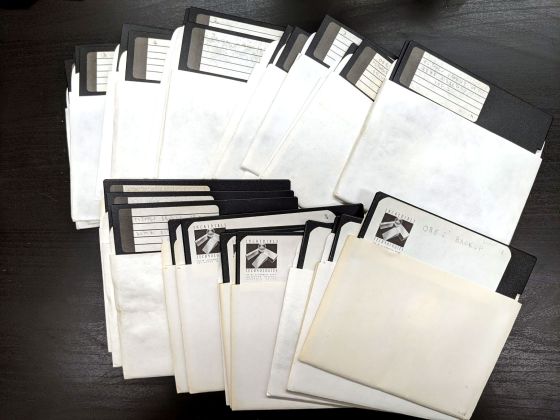 White House, who received a request from Mr. Sifardi to collect the data from the remaining disk and backup, rebuilds it, and restores the encrypted 'Days of Thunder' data. We have succeeded in reviving 'Days of Thunder' which has been sleeping on floppy disk for more than 30 years.

The following is a play movie of 'Days of Thunder' restored.


Days of Thunder NES (Unreleased Version) Gameplay-YouTube
The title screen of 'Days of Thunder' looks something like this. Cole Trickle's machine '
#46 City Chevy Chevrolet
' played by Tom Cruise in the movie 'Days of Thunder' is reproduced in a dot picture.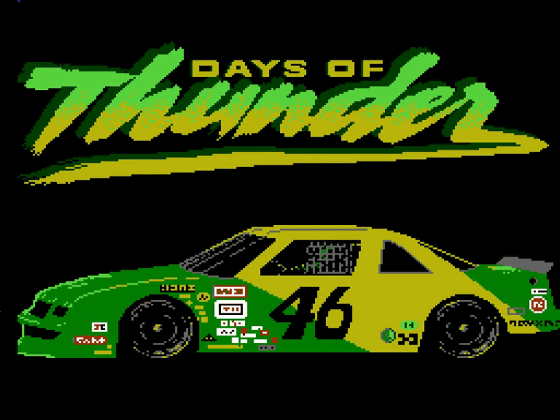 The content of the game was a racing game that competes for running time.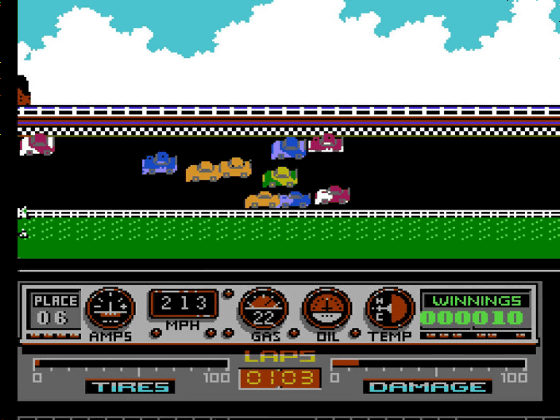 Sifardi and others have released the source code of the buildable 'Days of Thunder' on GitHub with the permission of Obers' bereaved family.

GitHub-DickBlackshack/Days-of-Thunder-NES-Unpublished
https://github.com/DickBlackshack/Days-of-Thunder-NES-Unpublished