'Disappearance of taste and smell' is shown from the data of 18,000 people with a high probability of predicting infection with new coronavirus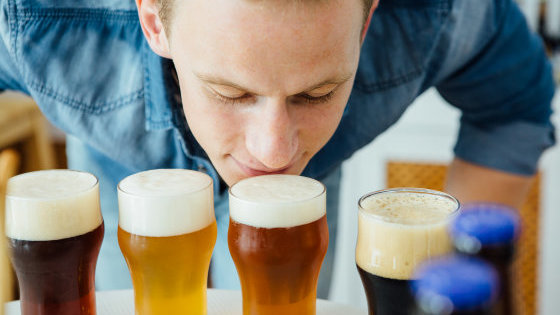 Symptoms of novel coronavirus infection (COVID-19) include fever, sore throat, shortness of breath, and loss of taste and smell. There are many unclear points about COVID-19, and until now it was unclear which symptom would be an appropriate predictor, but he was able to make that prediction. Large-scale studies have shown that 'loss of taste and smell' is the best predictor.

Real-time tracking of self-reported symptoms to predict potential COVID-19 | Nature Medicine

https://www.nature.com/articles/s41591-020-0916-2
App reveals loss of taste, smell coronavirus indicators ?Harvard Gazette
https://news.harvard.edu/gazette/story/2020/06/app-reveals-loss-of-taste-smell-coronavirus-indicators/
Researchers at Massachusetts General Hospital and King's College London used the app created by
ZOE,
a company focused on health sciences, to study people's health. ZOE released an app for collecting COVID-19 research data in
?App?Store
and
Google Play
in March 2020.By collecting user's health condition and location in real time, COVID-19 I tried to understand the diffusion range and diffusion speed of. This application has become a hot topic, and the number of users has increased to 3.7 million by the end of May 2020. In this study, data from 2.6 million users were used in the United States and the United Kingdom.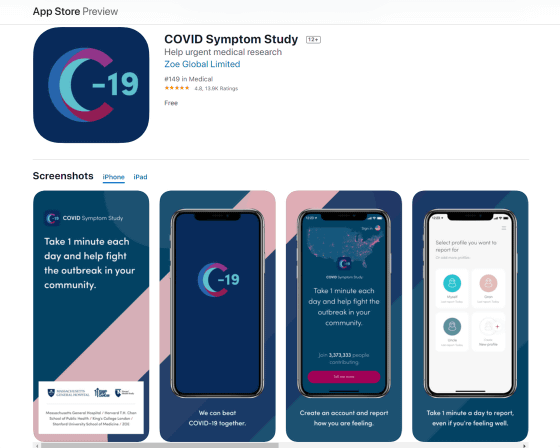 According to Andrew Chan, a professor at Harvard Medical University and head of clinical and translational epidemiology at Massachusetts General Hospital, researchers are working with public health officials in London to use COVID- He said he could have predicted a surge before the number of 19-positive patients surged.

The study analyzed data from 18,000 people tested for the novel coronavirus (SARS-CoV-2), and 65% of those who tested positive reported 'loss of smell and taste' It turns out. Researchers have found that the most common symptoms of COVID-19 are loss of taste and smell, fatigue, persistent cough, and loss of appetite.

The researchers then applied the results to 800,000 unscreened individuals, of whom 140,000 were found to be infected with SARS-CoV-2. However, this data is limited to app users and is limited to self-report. And the timing of infection that causes loss of taste and smell has not been revealed in this study. In addition, it is important to note that the app does not know about asymptomatic patients because the app self-reports the symptoms.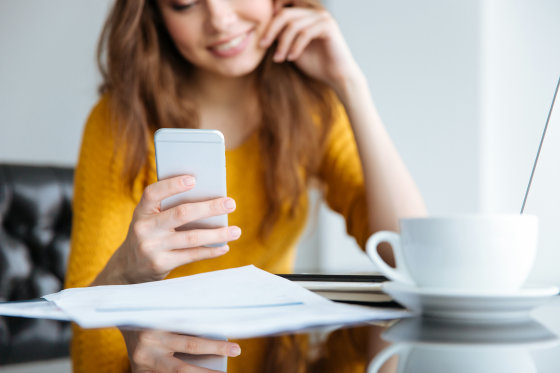 In addition, according to the data collected by the application, about 1/4 of infected people have mild symptoms. Researchers say that one of the best things about the app is that it's possible to keep track of an increasing number of people with mild symptoms, as those with mild symptoms who can work can spread the infection. Said.

In the future, the study will investigate the effects of COVID-19 on cancer patients and the implications of immunity caused by past infectious diseases. In addition, it is also considering the allocation of resources to be inspected by the authorities and the use of the app for tracking areas with high infection rates. In addition, it seems that the application may be used by universities and companies to protect students and workers and to decide when to restart the facility.