Details of uninhabited island life sent at Nintendo Switch `` Agile Animal Crossing '' are like this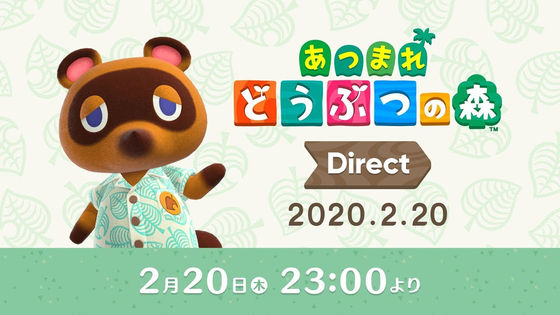 Send a heartwarming slow life together in the village where animals live Animal Crossing latest work, ' Atsumare Animal Crossing ' is on March 20, 2020 (gold) Nintendo Switch appeared as software for. Detailed information on such 'Animal Animal Crossing' was revealed in ' Animal Animal Crossing Direct '.

Collecting Animal Crossing Direct 2020.2.20 | Nintendo
https://www.nintendo.co.jp/nintendo_direct/20200220/

'Animal Animal Crossing Direct' will be distributed on YouTube and NicoNico Live Broadcast .

Collected Animal Forest Direct 2020.2.20-YouTube


The broadcast this time is the 'Uninhabited Island Life Understanding Movie' in the Animal Crossing Forest. Because it is a large volume, the movie has three parts.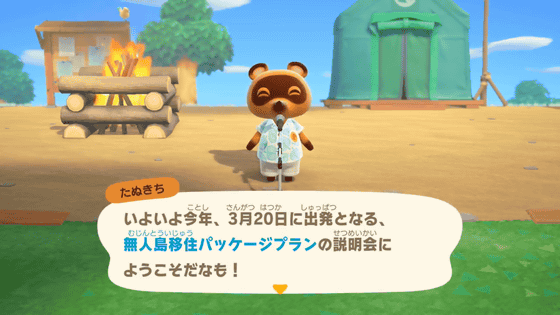 Players will participate in the Tanuki Development "Uninhabited Island Migration Package Plan" and start a new life on an uninhabited island.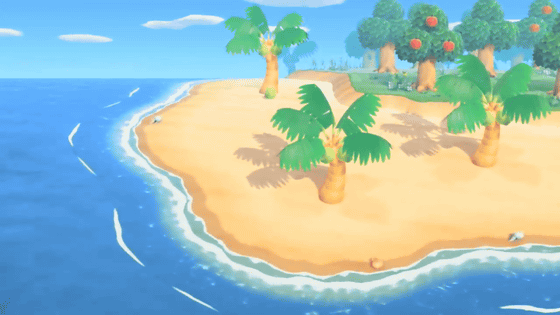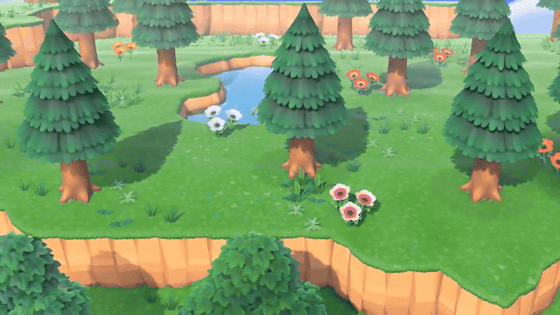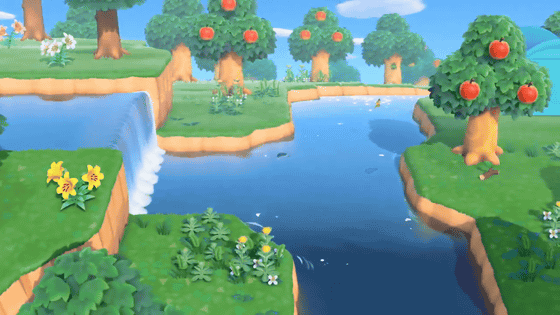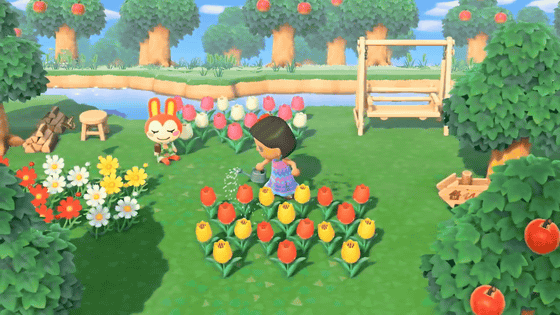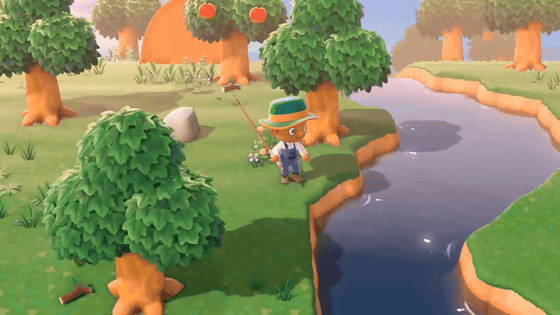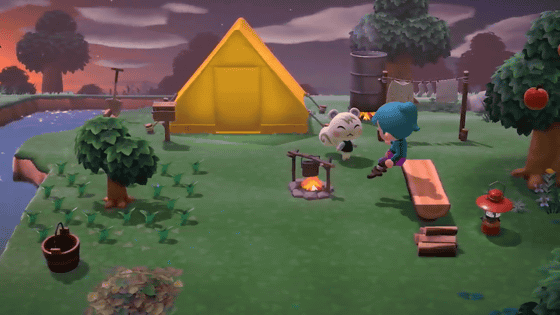 First, get off the island by seaplane.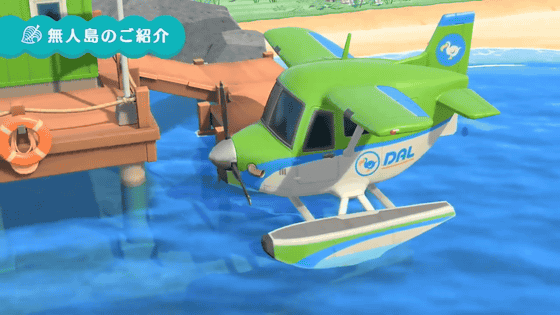 The destination island is first selected from several options ...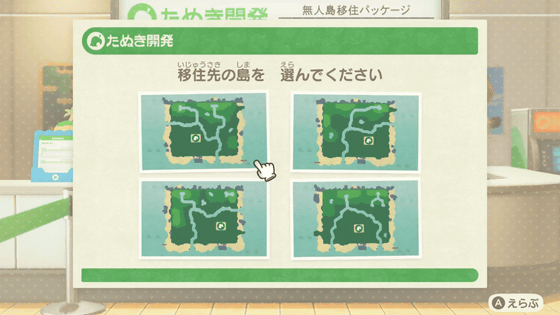 Then choose between the Northern Hemisphere and the Southern Hemisphere. Spring, summer, fall and winter can be enjoyed in either hemisphere.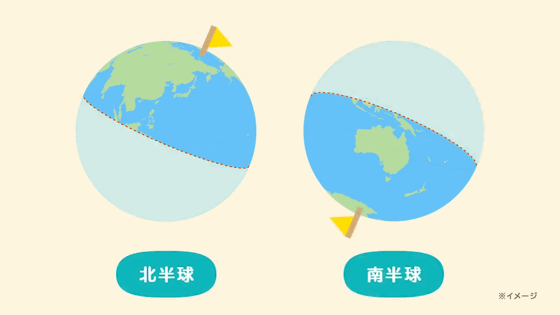 April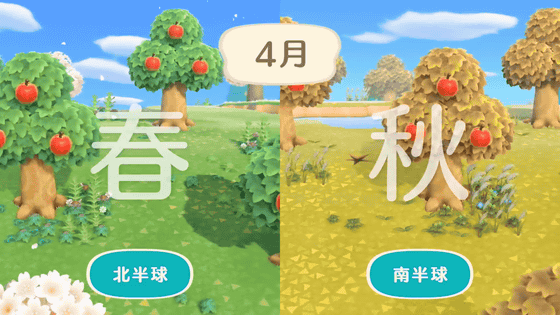 July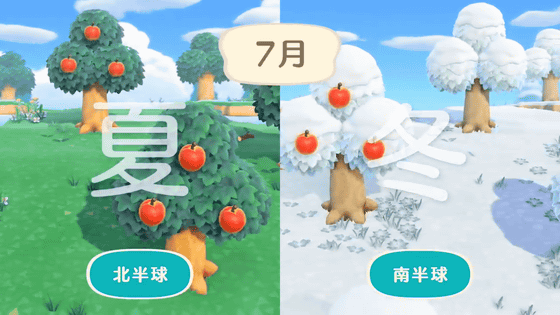 October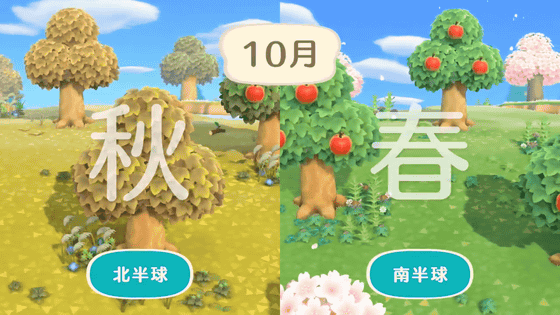 January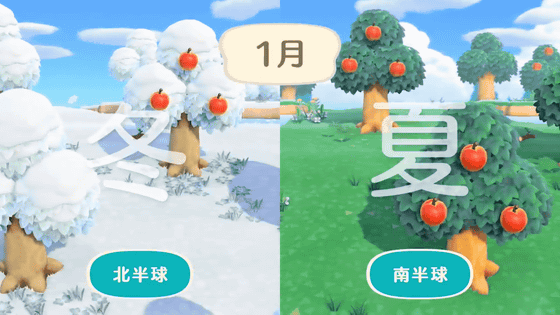 That's why on March 20, I left for a desert island.



spring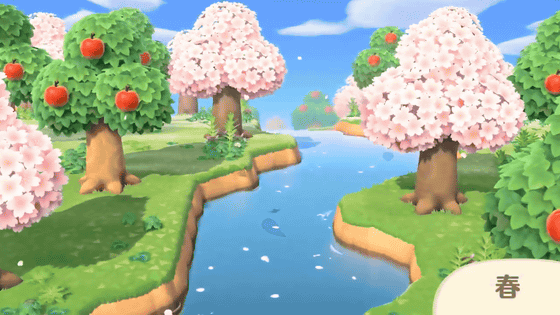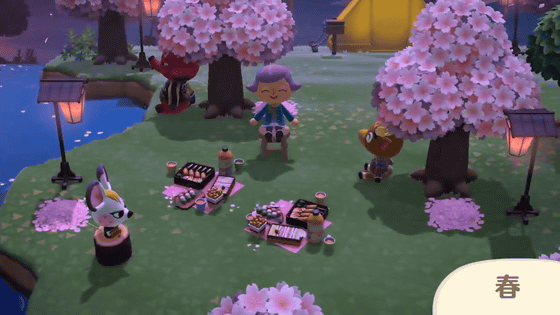 summer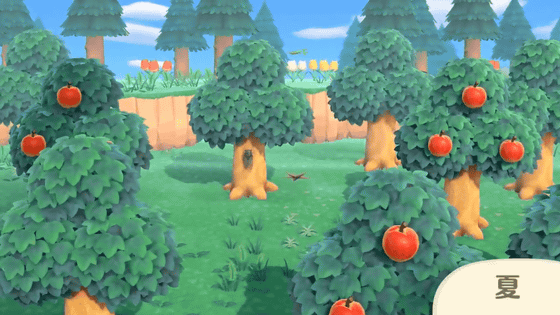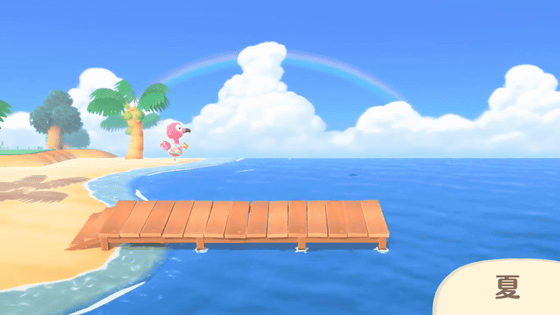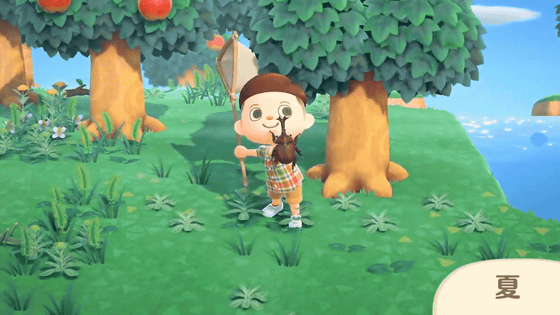 autumn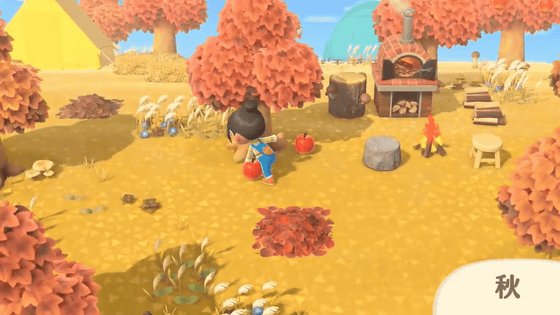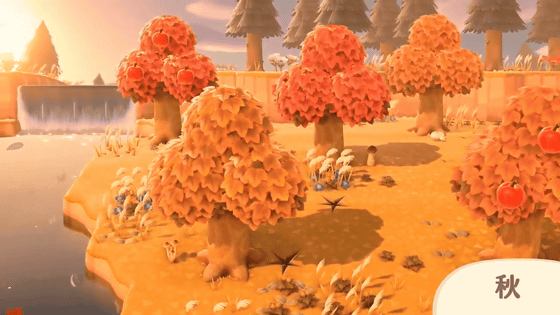 winter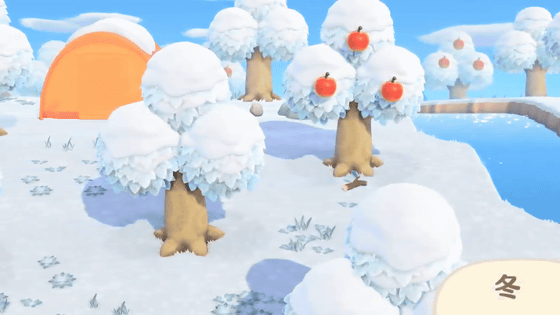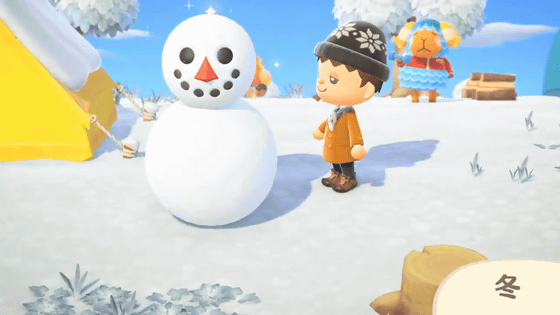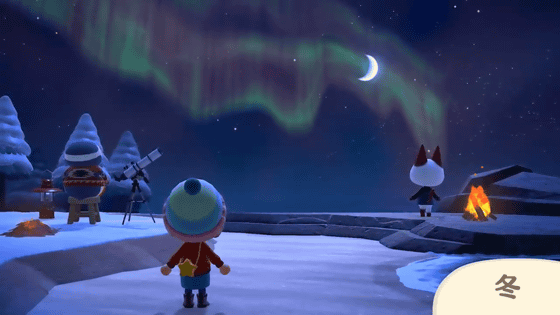 Making crowns with picked flowers ...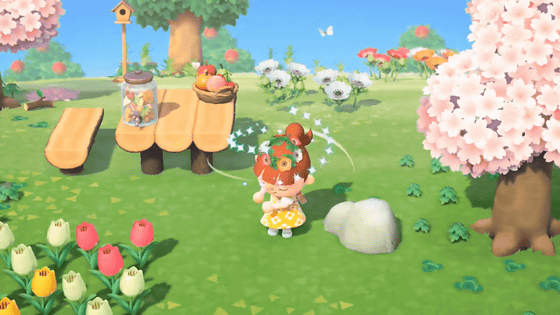 Fishing ...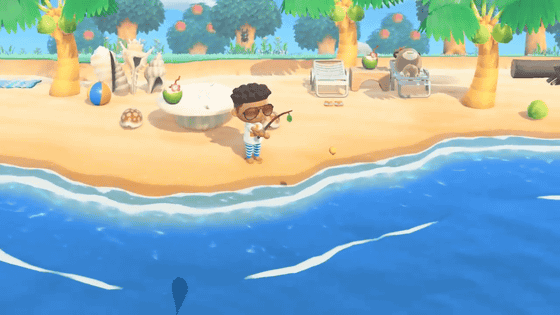 Running around plains full of mushrooms ...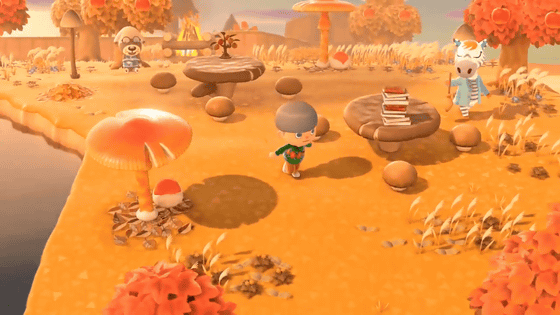 You can enjoy the nature of winter.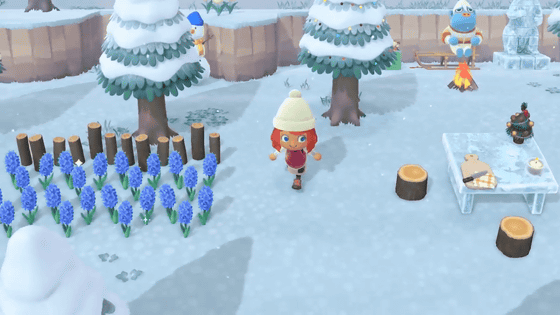 When you first arrive on the uninhabited island, you will have a new life orientation with the animals that will move to the uninhabited island together.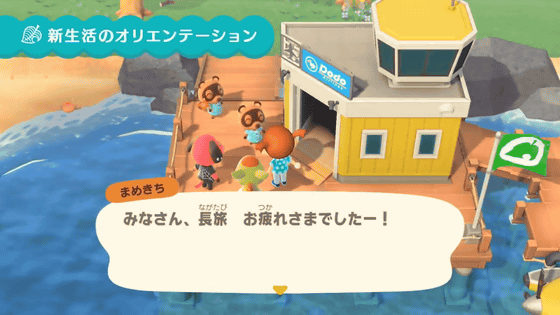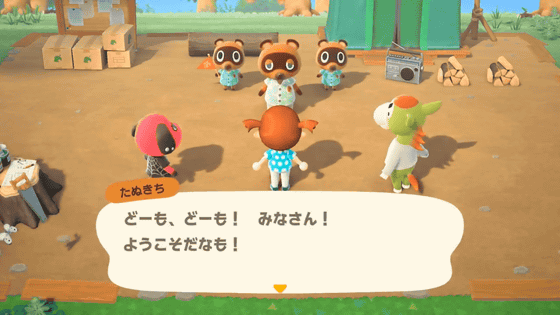 At first, a tent will be provided by Tanuki Development ...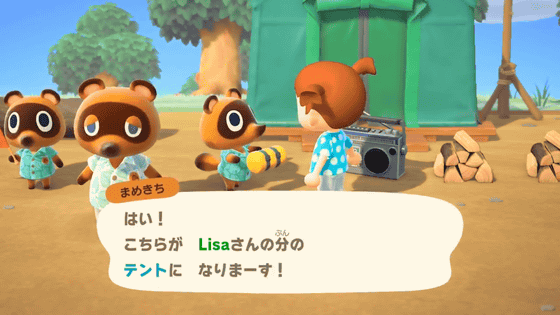 Choose a place ...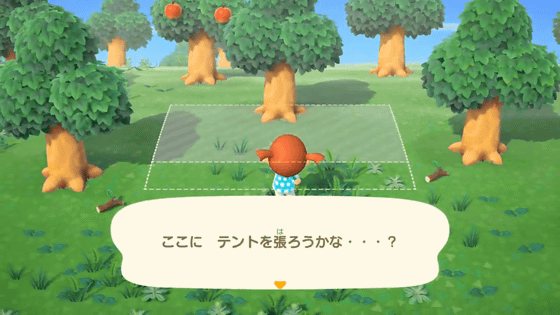 Put up a tent. This is the base of uninhabited island life.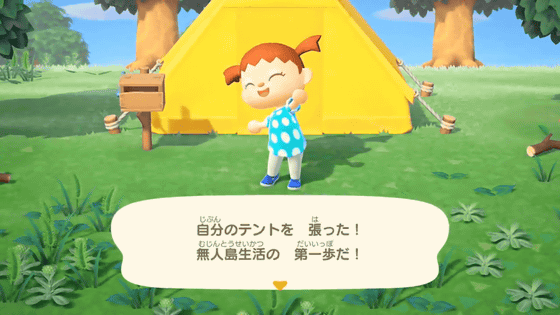 Some animals that have emigrated to an uninhabited island together have no choice of tent location, so in that case it is OK if the player puts up a tent.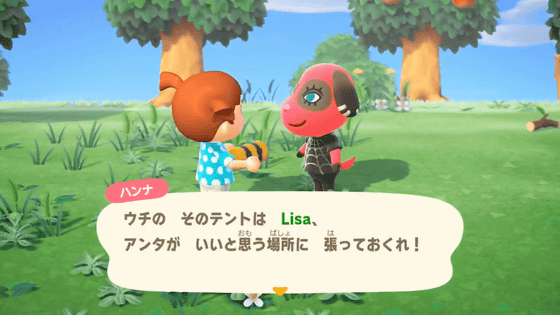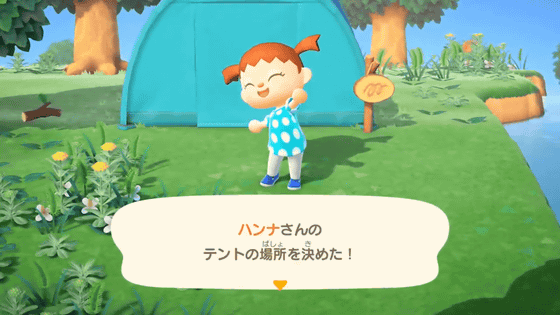 It is uninhabited to migrate, but there is an 'island facility' operated by Tanuki Development.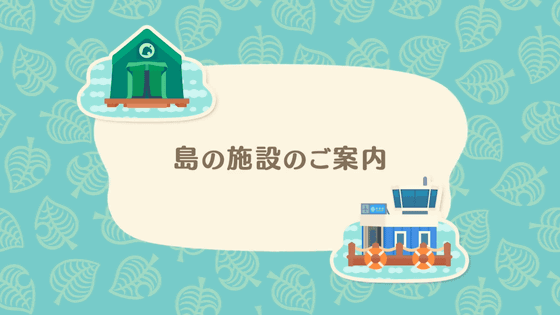 The first facility on the island is the 'information center'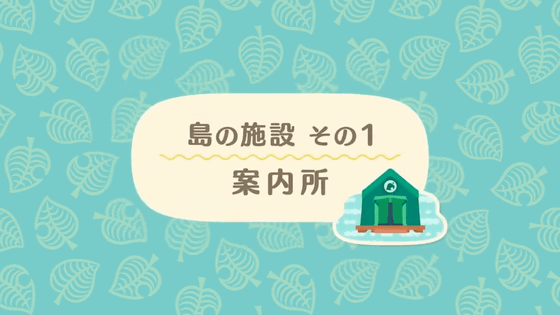 It looks like a normal tent.



Inside is like this.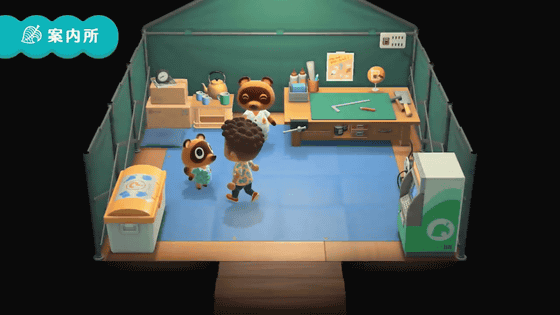 At the information desk, you can sell household goods, buy unused items, give advice on living on a desert island, and attend free DIY workshops.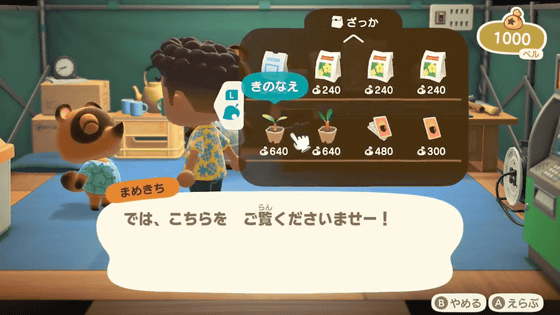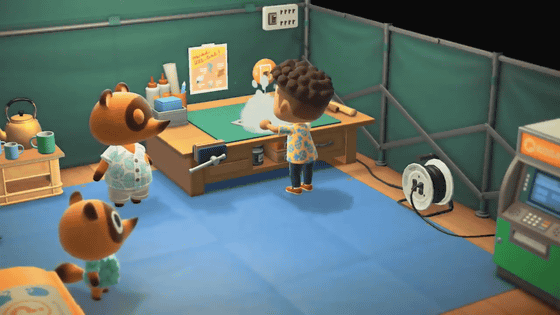 If you have recipes and ingredients, you can create various things on uninhabited islands ...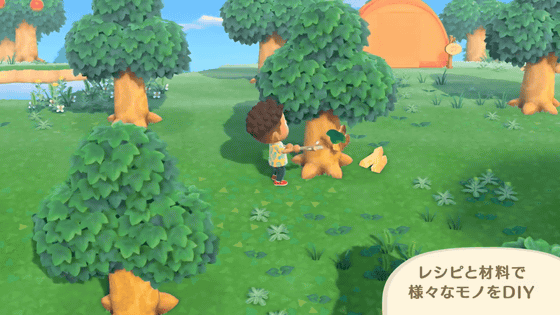 You can create your own unique base.



In addition, DIY advanced users will be able to participate in remake workshops. This means that DIY items can be fashionably remade using remake technology.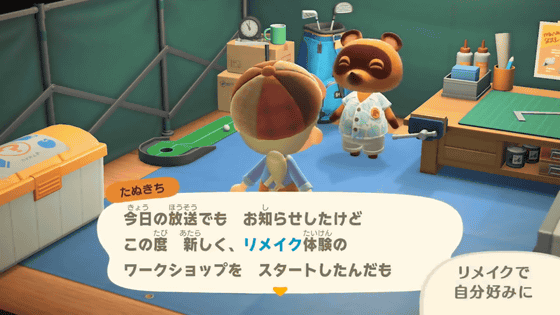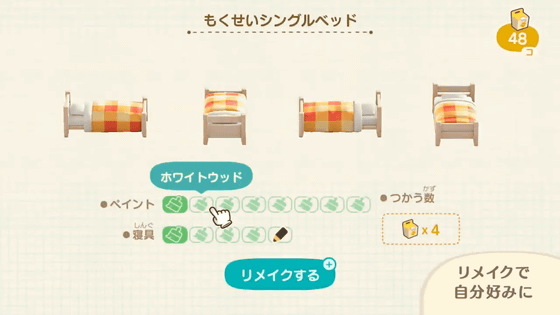 Change the color of the wood ...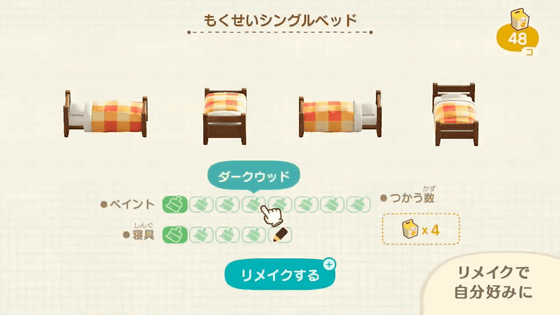 You can set your favorite pattern.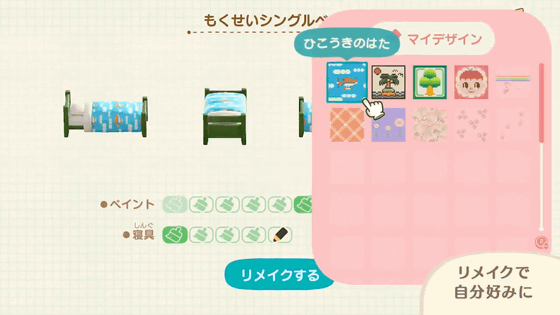 DIY and remake make uninhabited island life more gorgeous.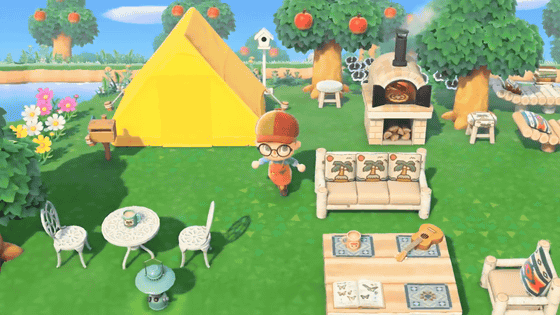 The second facility on the island is the "airfield".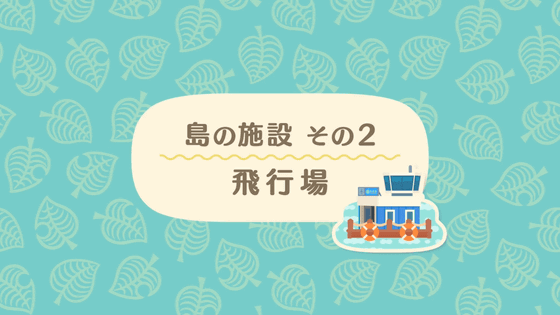 The seaplane that came in when coming to the uninhabited island is also here.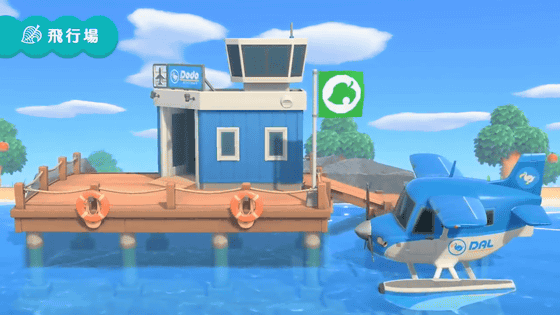 From the 'airfield' you can interact with other players' islands using local communication or the internet.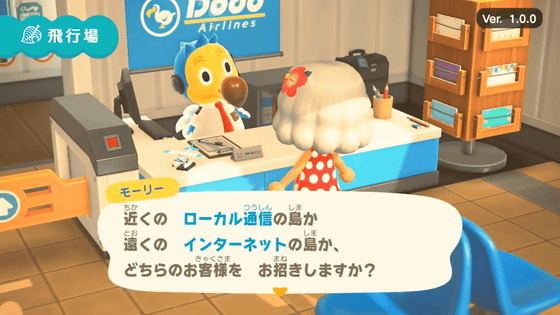 You can even invite your friends to your own desert island.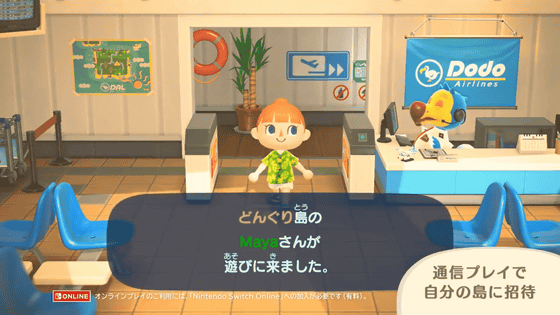 Conversely, you can visit your friend's uninhabited island.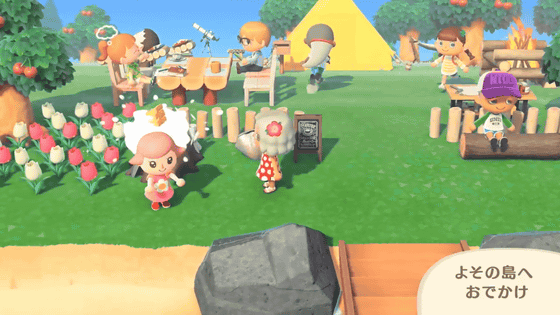 Up to eight people can stay on one island.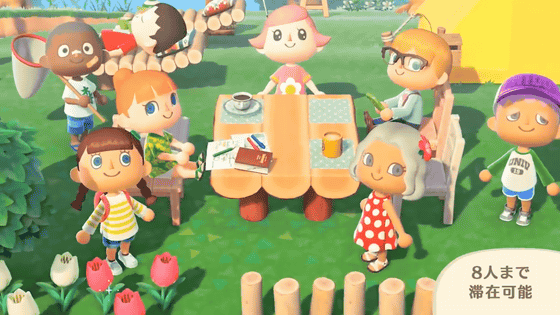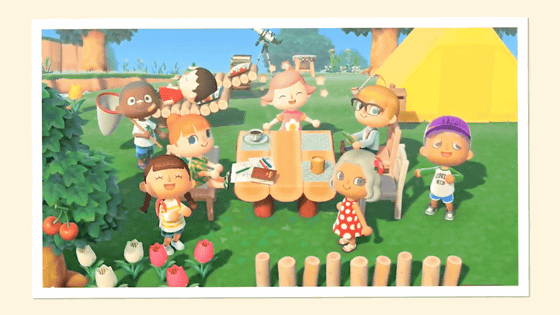 You can also send messages from the airport.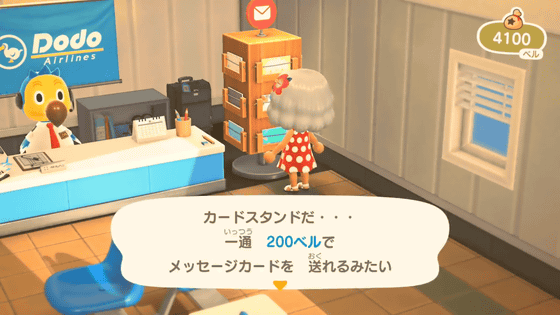 Choose a destination ...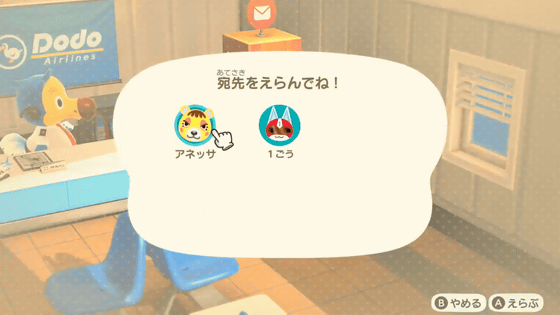 Select an envelope.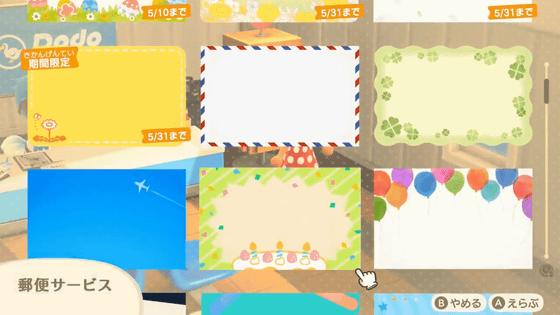 Items can be attached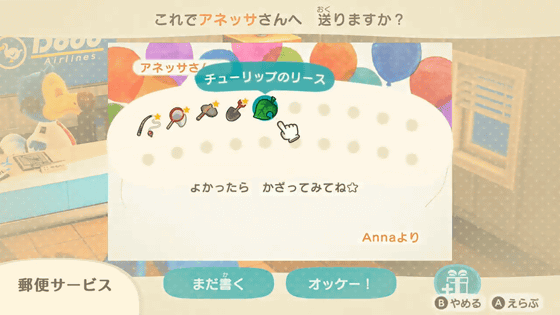 It seems that you can send your favorite items with the message.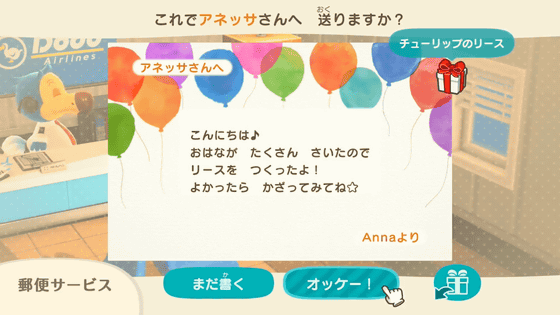 For those who are new to uninhabited islands and even living alone, there is also 'safe support'.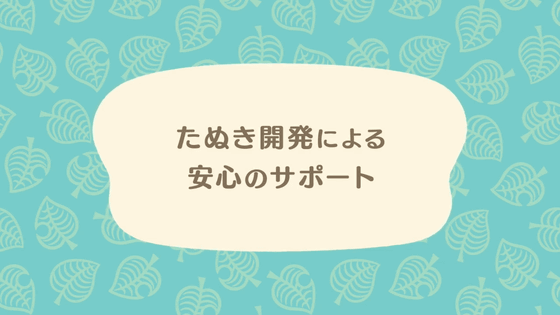 Players who have started living on uninhabited islands will receive a special smartphone.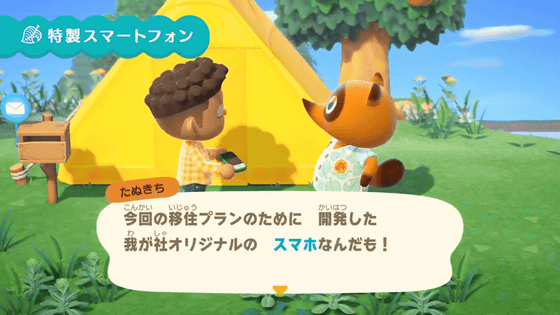 'Camera' on smartphone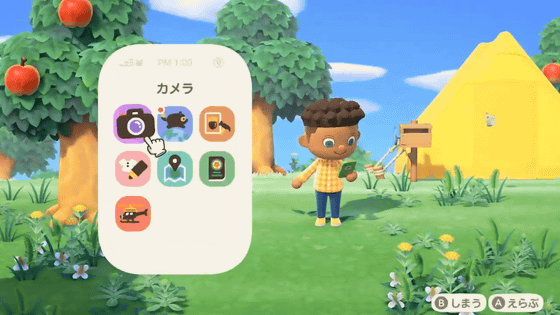 'Tanuki Mileage'



'DIY recipe'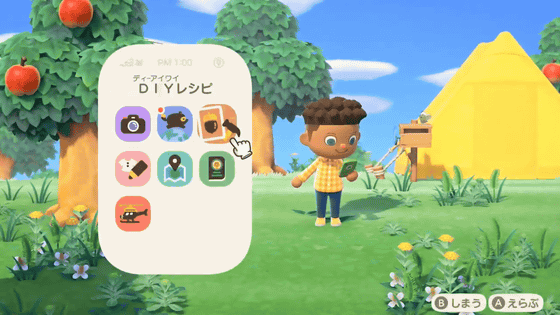 'passport'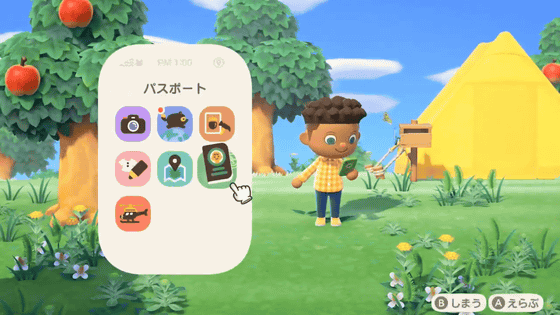 'map'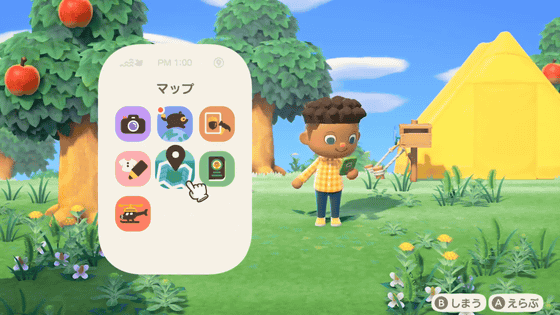 Various functions such as 'My Design' can be used.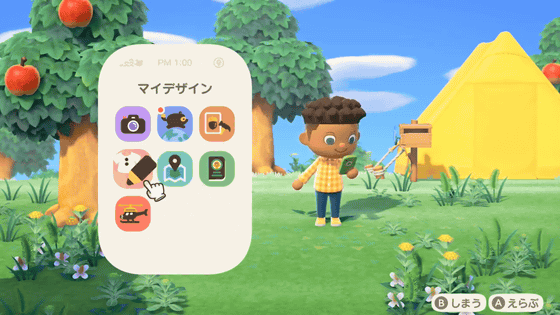 Support 2 is 'Shimauchi Broadcasting' by Tanukichi. Every morning on the island, you will be notified of events on the island.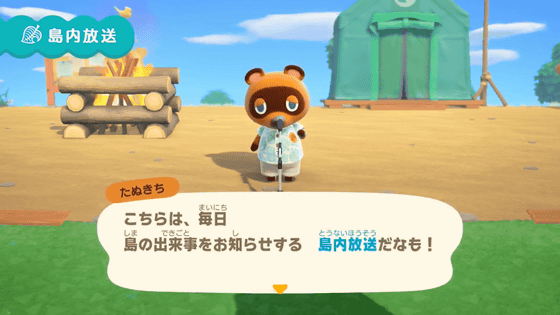 He will deliver useful information.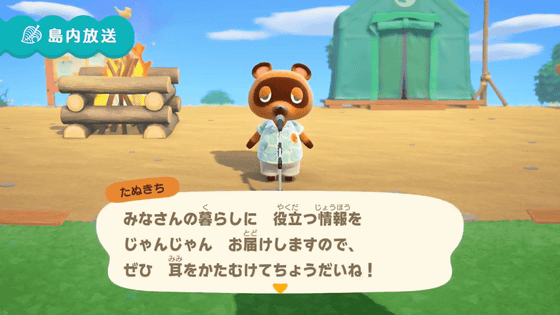 Support 3 is 'Tanuki Mileage' that can be accessed from a smartphone.



At Tanuki Mileage, how to play and live has been proposed for those who do not know what to do when living on an uninhabited island for the first time.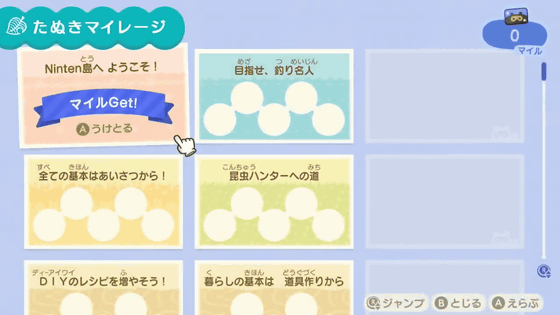 You can also earn miles by performing the suggested play and actions.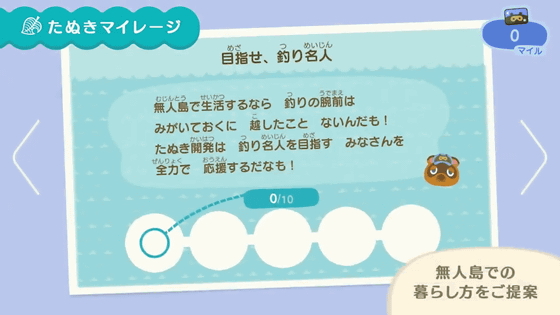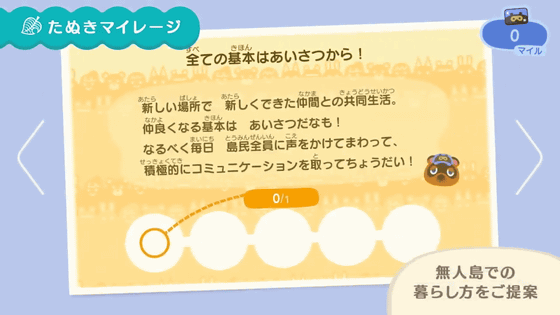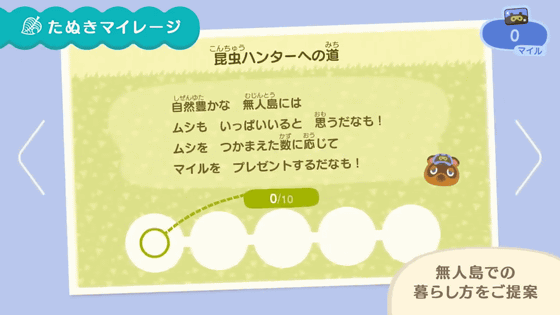 For example, fishing ...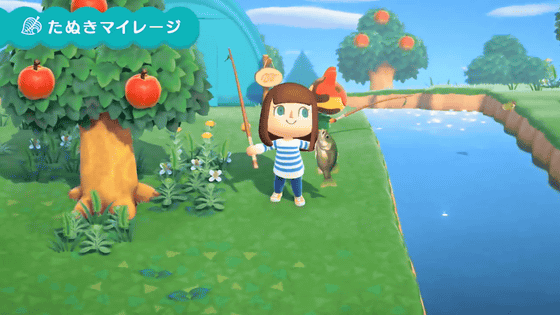 Completing the mission 'Aim for a Fishing Master' ...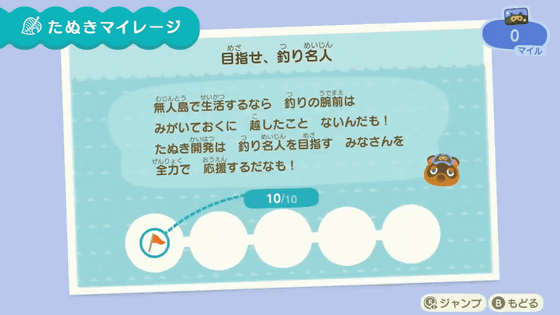 You can get your title and miles.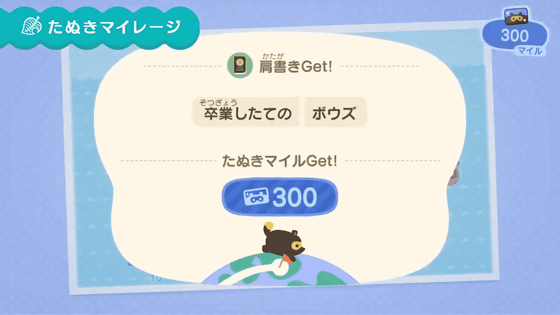 It is a series promise that the miles you get will be collected as migration costs on the raccoon dog.



Furthermore, by using Tanuport ...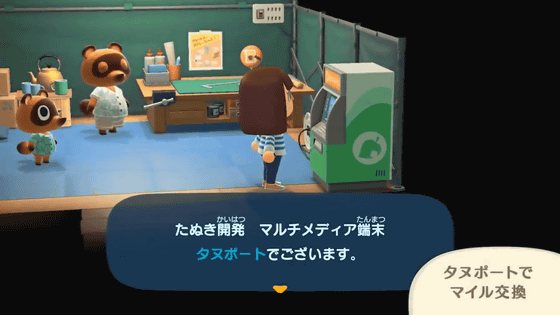 You can also use your miles for shopping.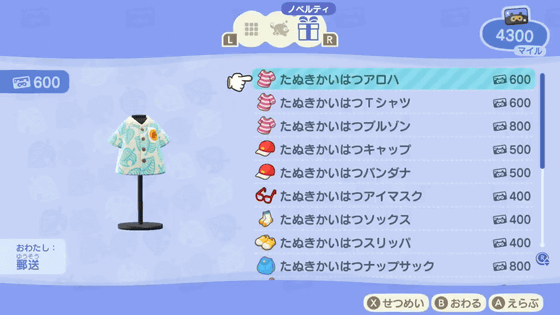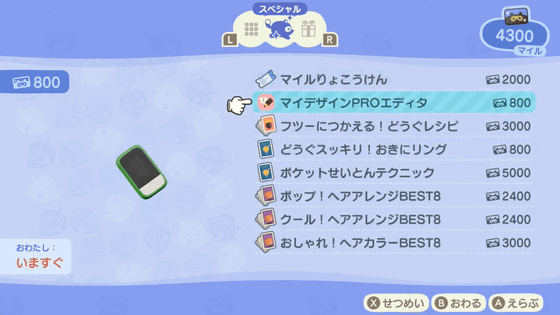 If you use 'How refreshing! Every ring' ...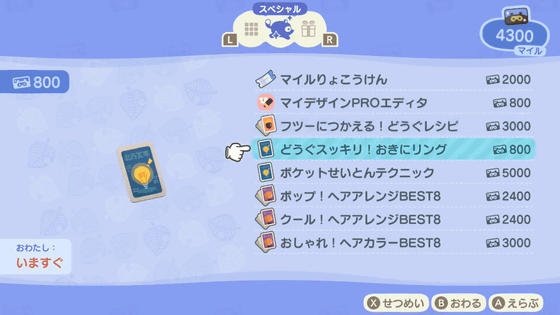 You can also get useful goods for life, such as being able to bring back tools instantly.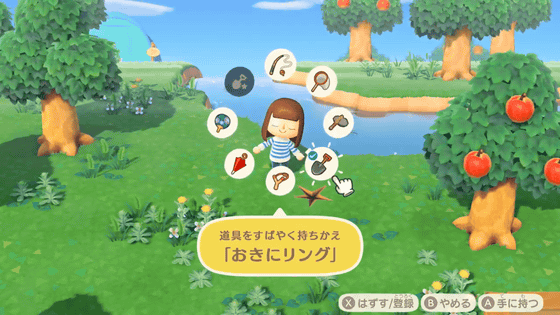 In addition, 'Notes' in the first uninhabited island life.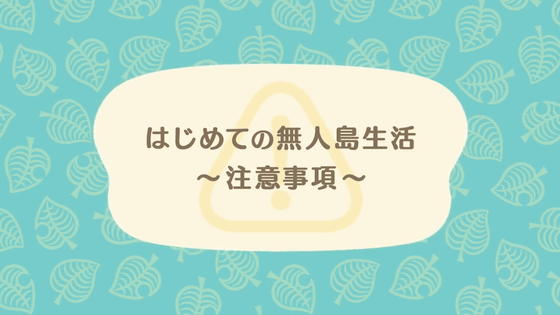 Dangerous animals such as bees and scorpions inhabit uninhabited islands.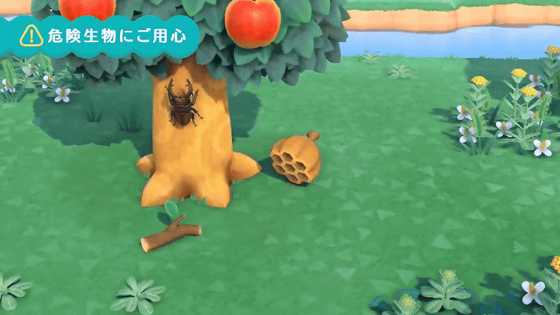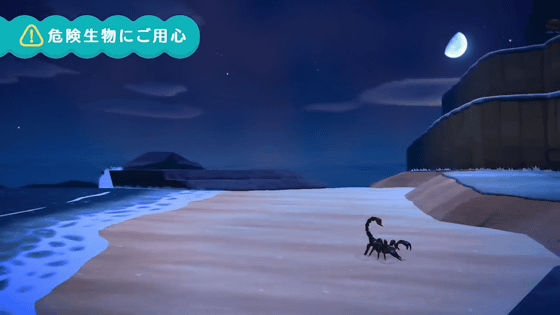 When a bee stings ...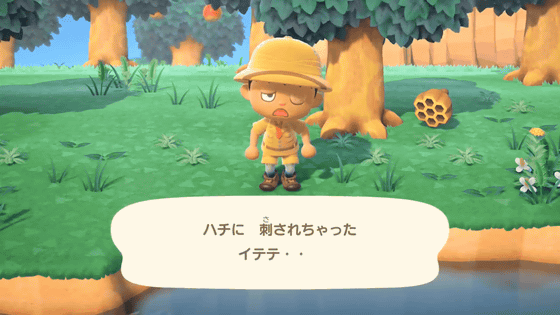 OK if you drink 'medicine'.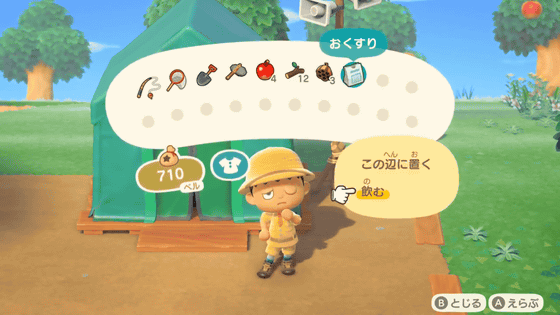 'Medicine' is sold by Mamekichi.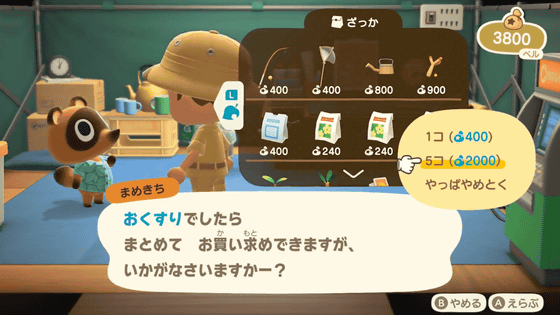 On the night road ...



Ghost 'Yutaro' appeared.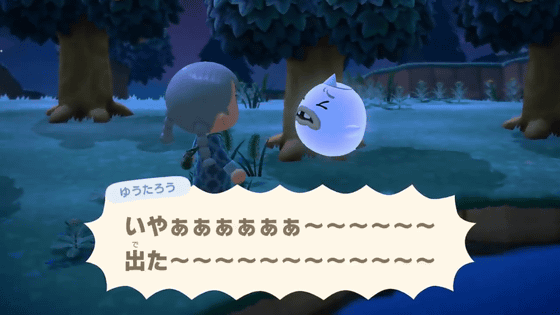 In addition, because it is an uninhabited island, you may find victims on the coast.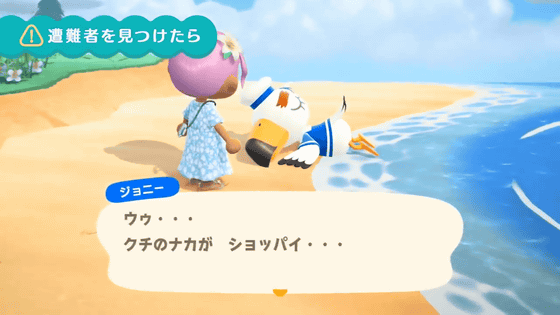 If you get lost on an uninhabited island, launch the map from your smartphone.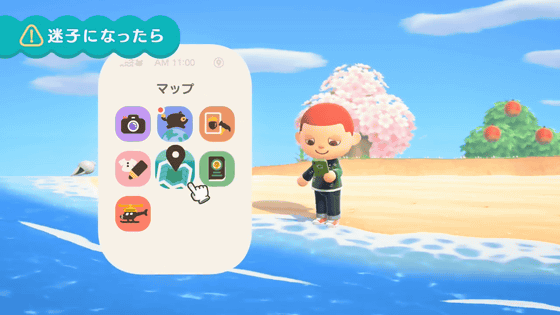 You can check the map of the island.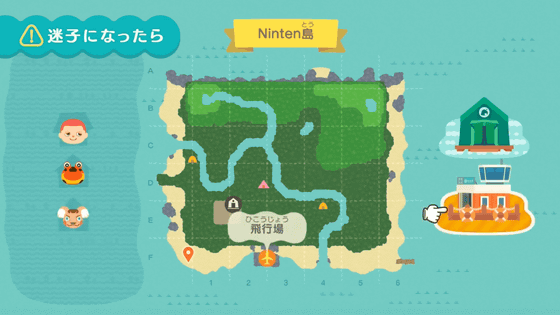 If you are completely lost, you can also use the emergency escape service.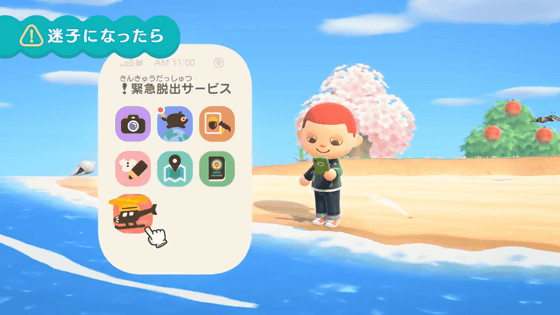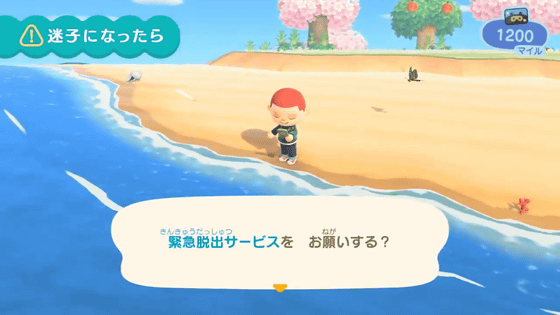 Connect with a gulp-like operator ...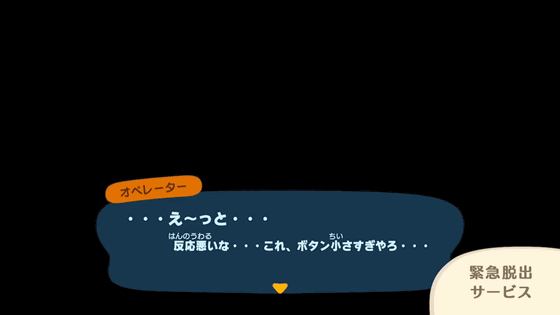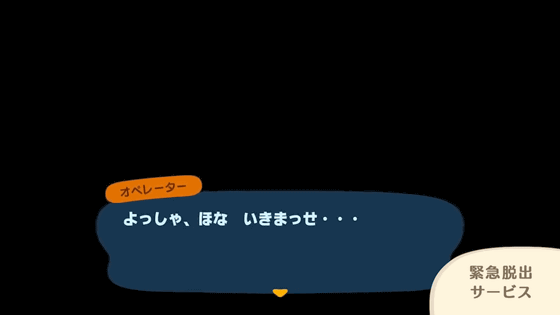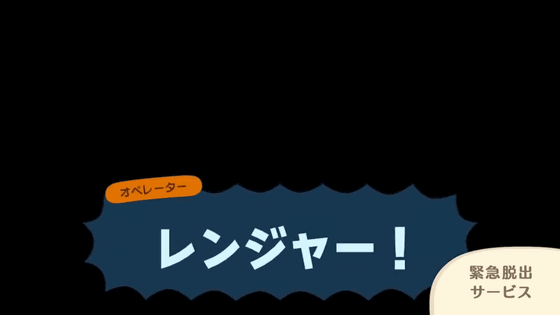 You can safely return before the tent.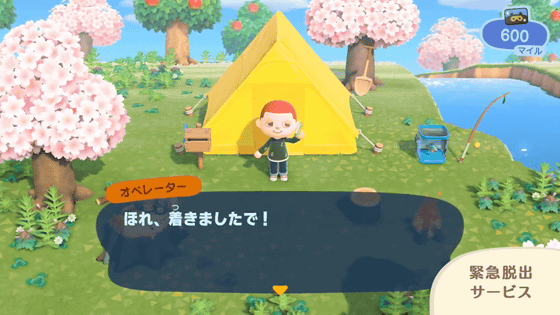 In addition, there is an "option plan".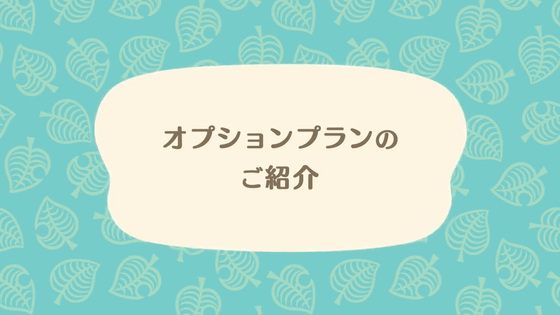 Option Plan 1 is "My Home Plan"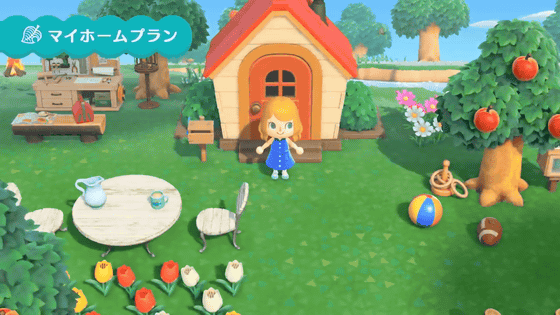 Even now, you can build a house with a large loan.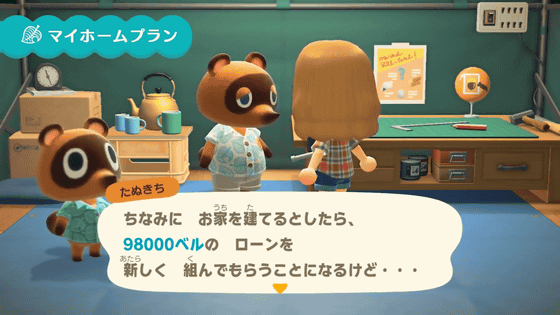 My home is completed on a desert island.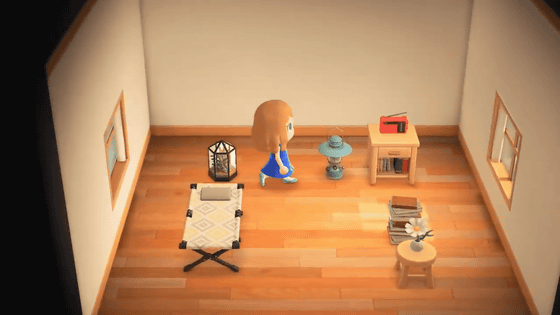 To store luggage ...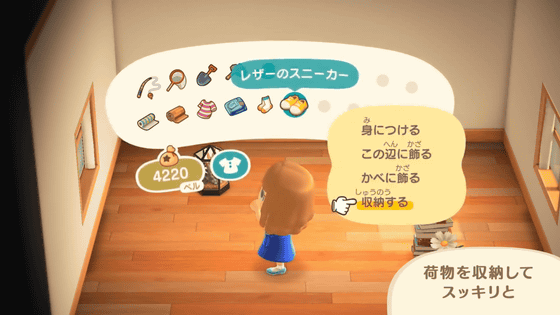 You can decorate your home by changing wallpaper and floorboards.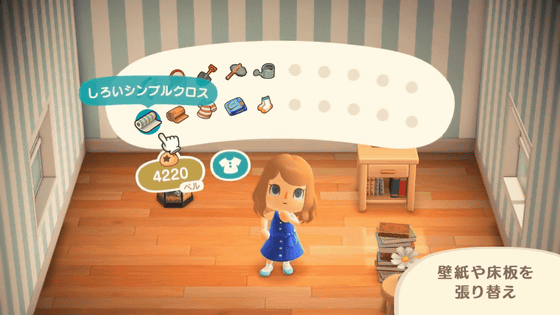 Change the arrangement of furniture ...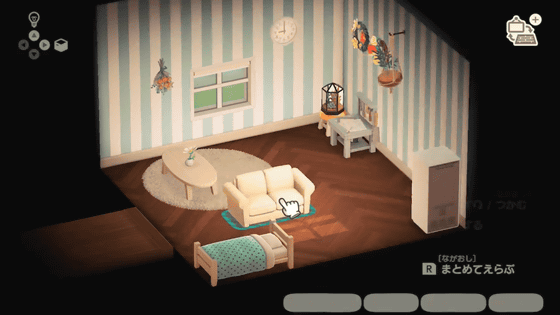 Choose decorations to decorate on the wall.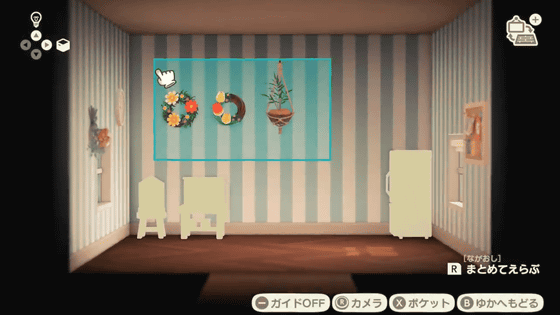 If you can make your own home, feel good.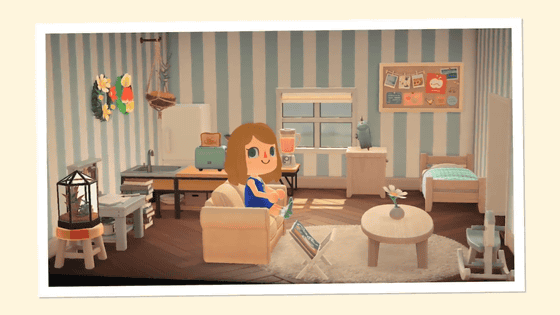 In addition, your home can be extended or renovated.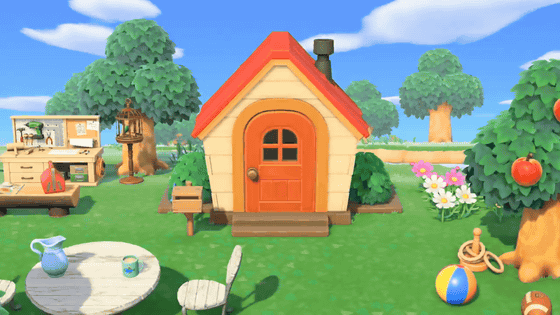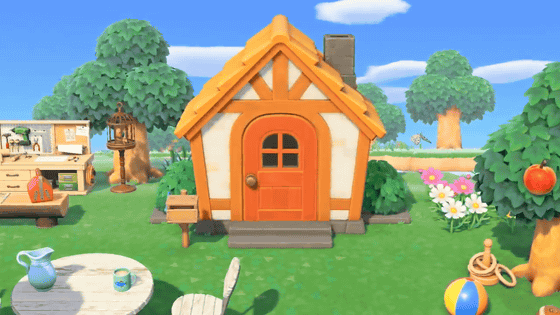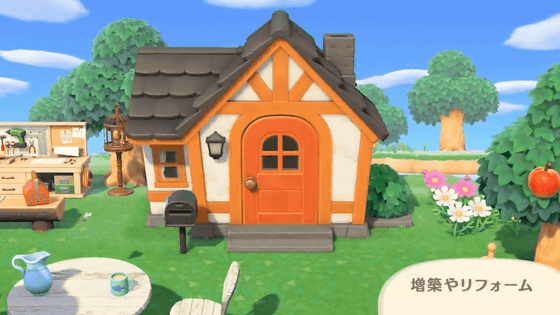 A player who will be exploited in tandem as the life becomes richer.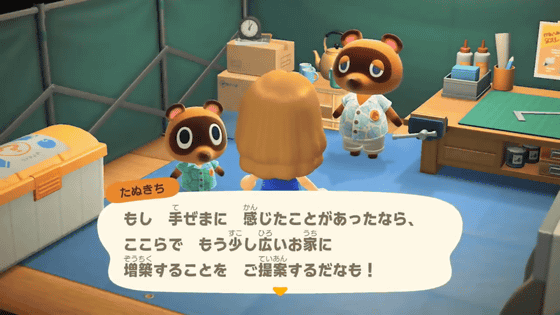 Option Plan # 2 is 'Mile Ryoken'.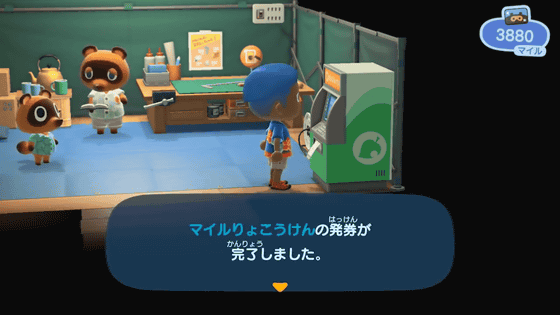 You can travel with Mile Ryoken.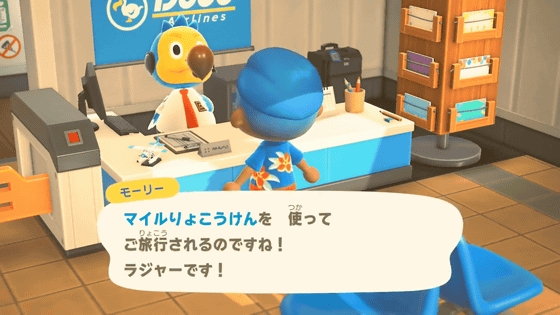 For example, in 'Remote island tour' ...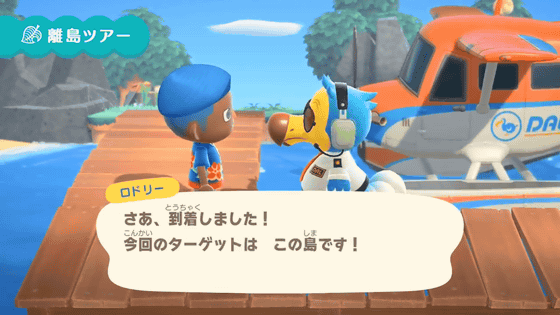 On a small uninhabited island full of trees and flowers, it is now possible to collect unusual bugs and collect materials.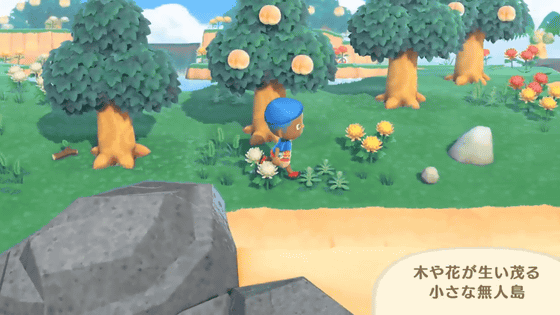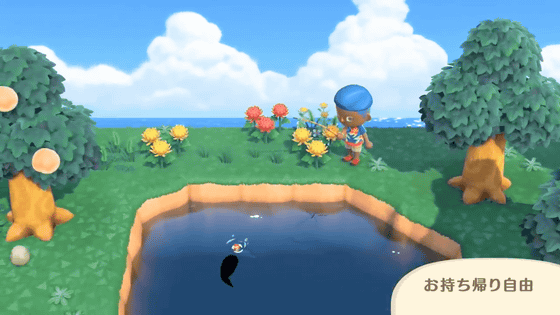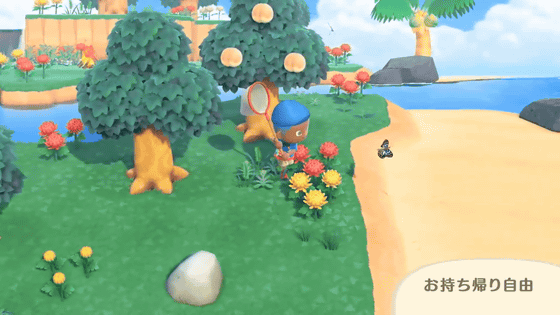 Is there a new encounter on a remote island ...?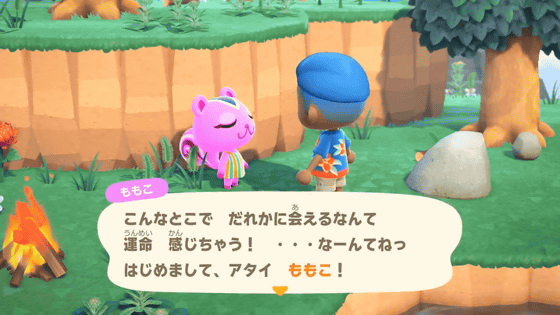 Option plan # 3 is 'Up to 8 users can move to one island'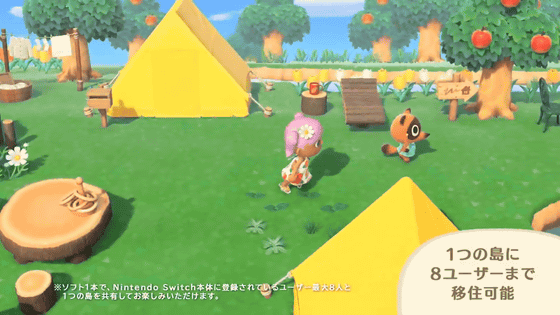 Select 'Resident Call (Party Mode)' from your smartphone ...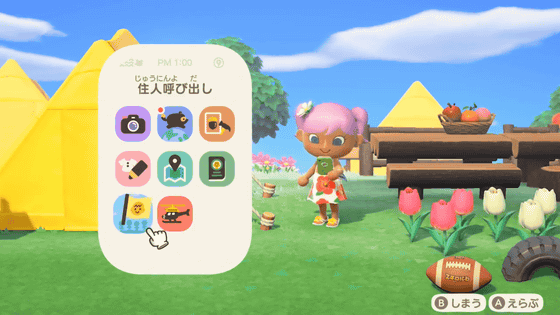 Select a friend.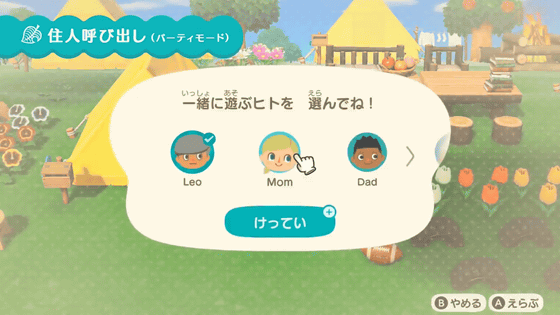 Then you can play up to 4 players with the users who live on the same island.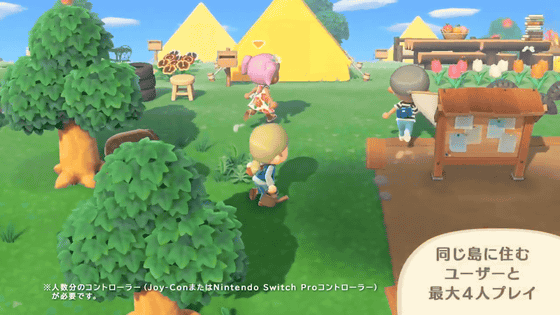 I decide on leaders and followers ...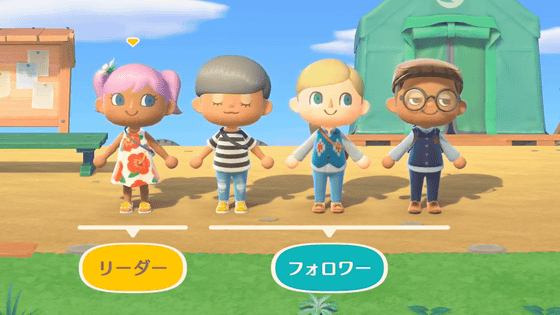 The leader can be changed at any time.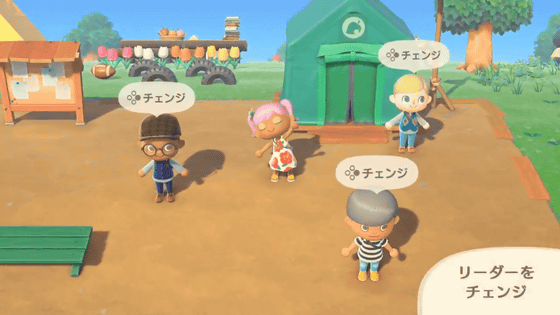 Option plan # 4 is "Smart Device Linkage Service".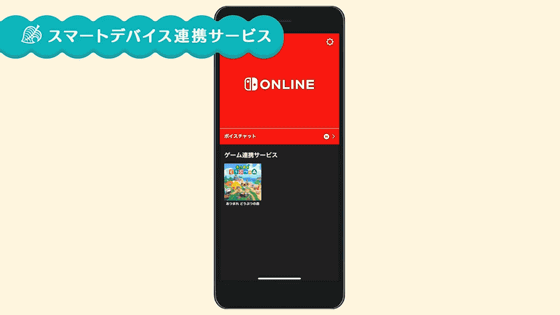 'Tanu Portal' will be available from the Nintendo Switch Online app.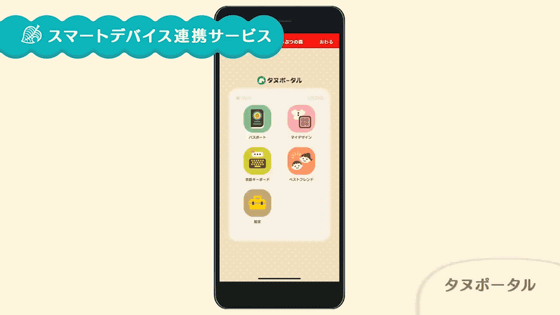 QR code reading service 'My Design' ...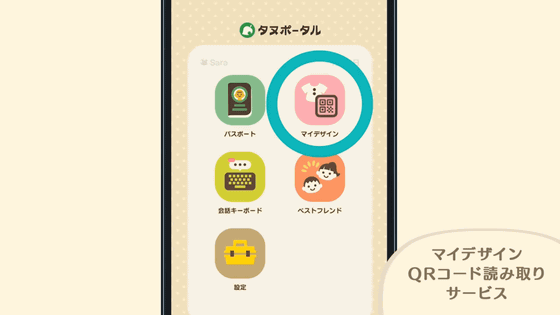 Read My Design's QR code created in the past work ...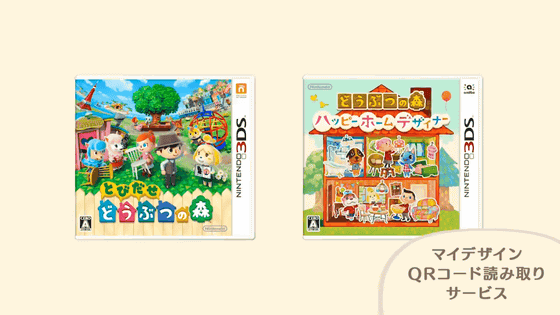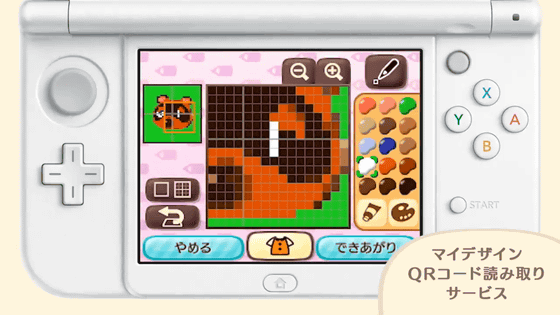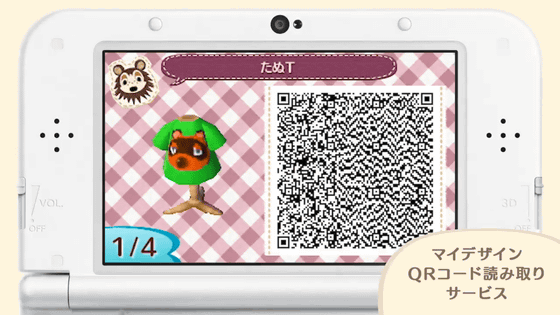 You can download My Design in Animal Crossing.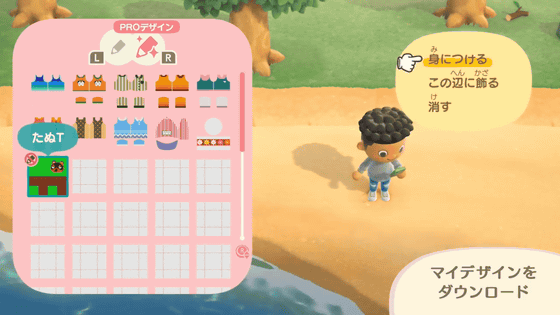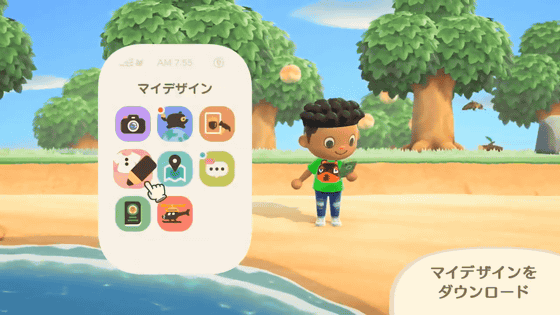 In addition, chat features and ...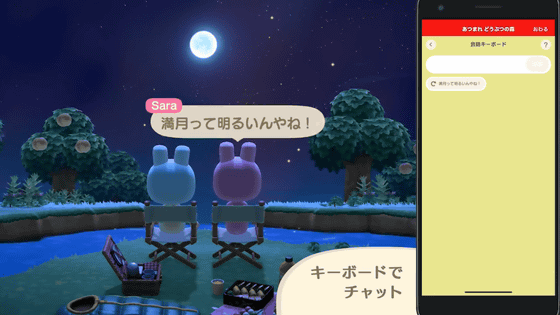 A voice chat function will also appear.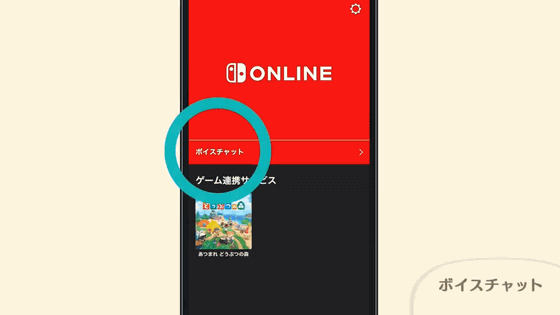 The smart device cooperation service is scheduled to start in March 2020.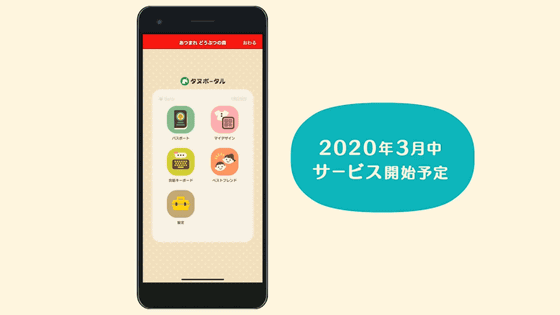 The second part introduces the image of the development of the uninhabited island, not the delusion of the raccoon dog.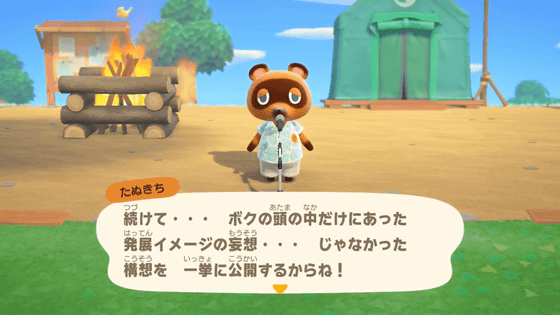 Accept new islanders ...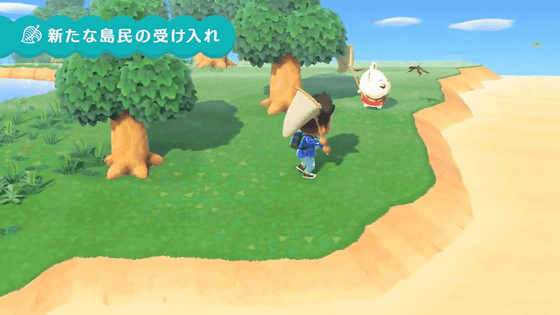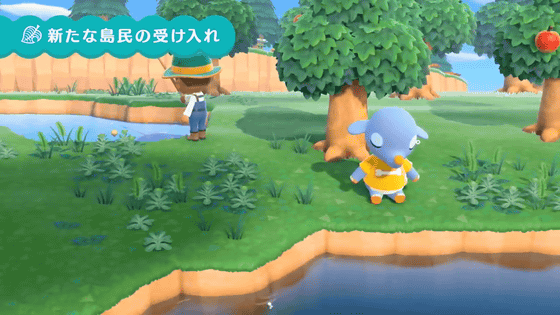 We will enrich uninhabited islands.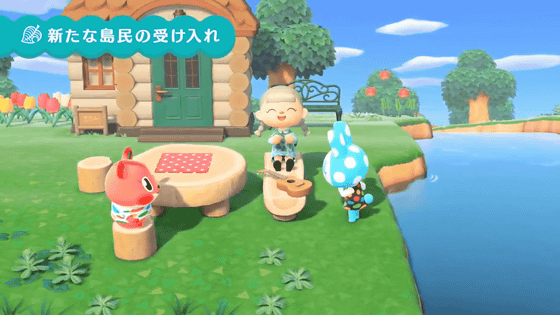 Advertisement for recruitment of immigrants to the island can be accepted.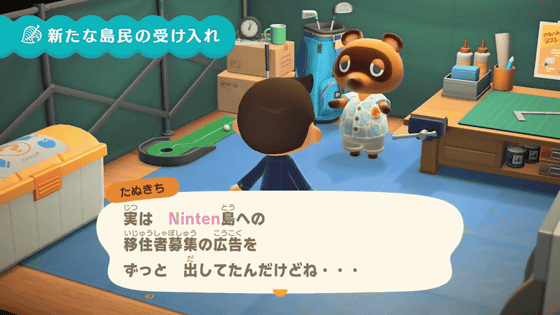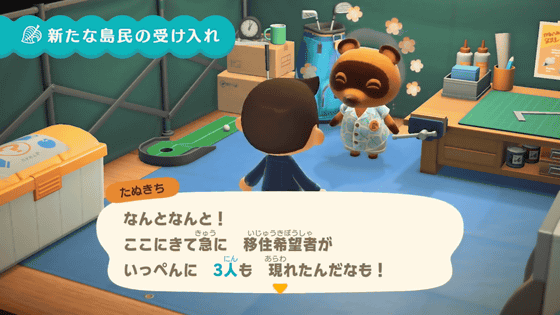 Prepare a migrant house ...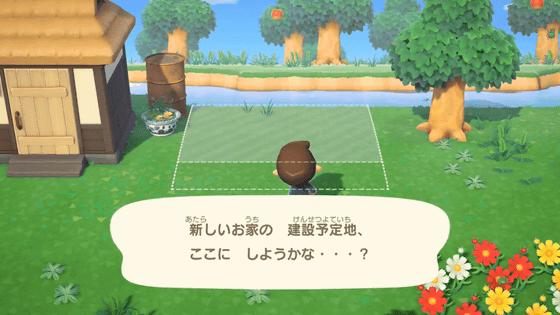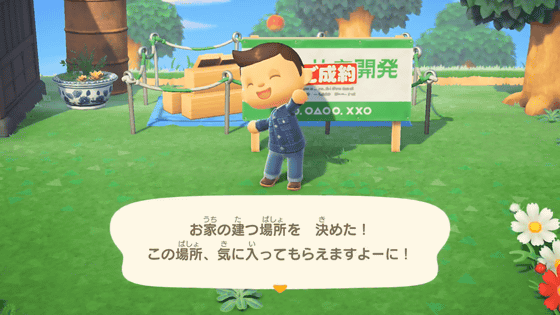 Players are very busy with direct solicitation.



New facilities.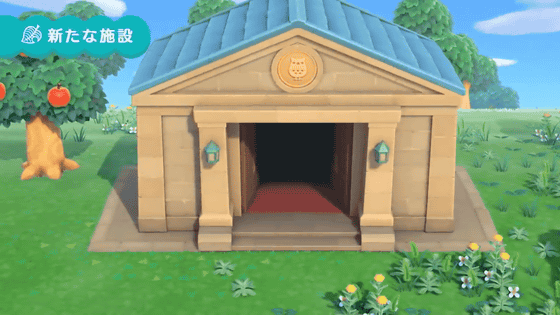 Museum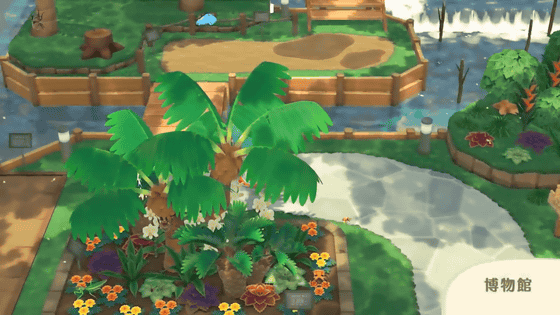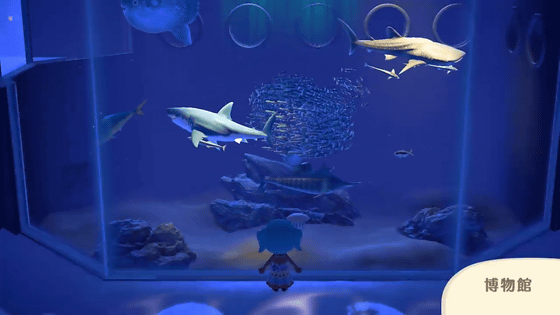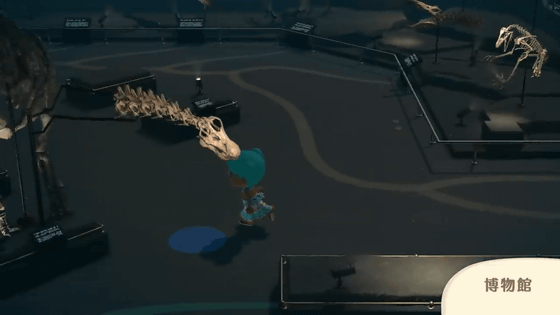 Store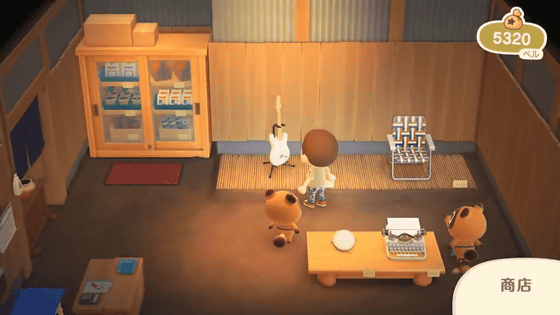 Tailor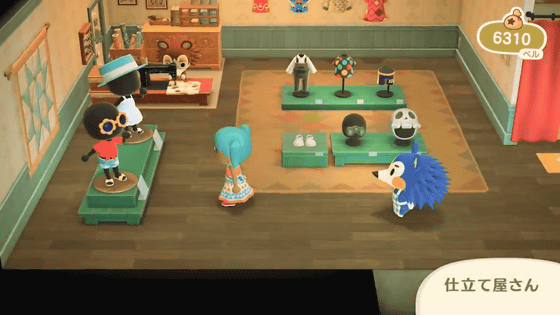 Camp site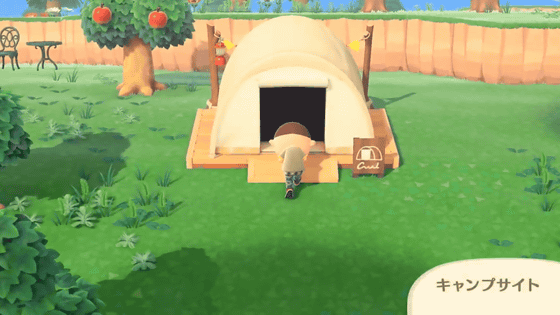 At the tailor ...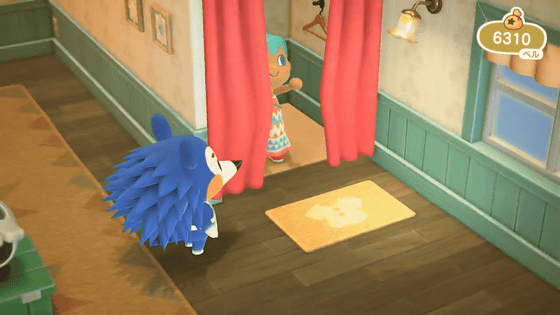 You can purchase costumes using the 'bell'.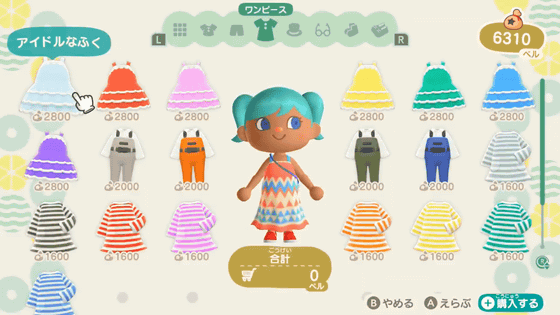 It is also possible to recruit people staying at the camp site to new island residents.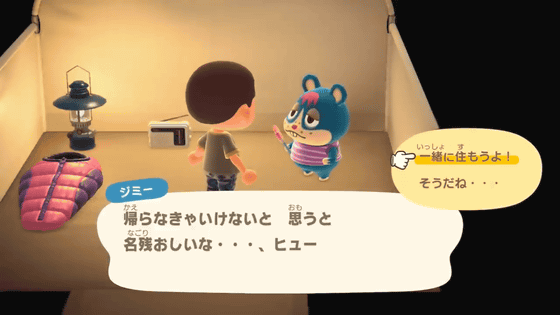 An information center where the raccoon dogs refrain from the tent ...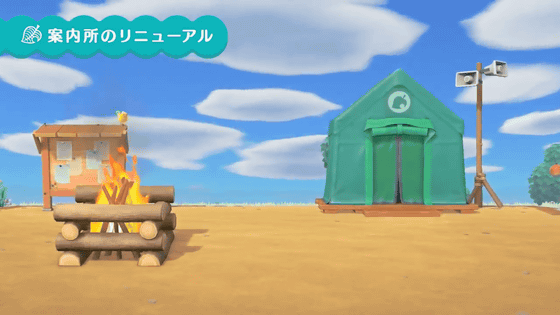 Renewal to a fine building.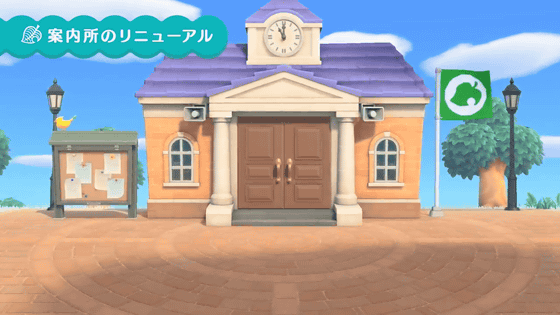 Here you can build, expand, renovate and relocate your own home.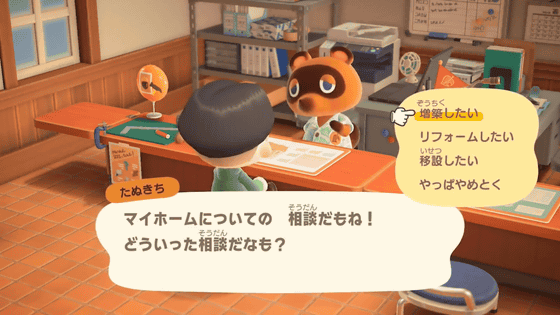 In addition, the familiar Shizue will also appear.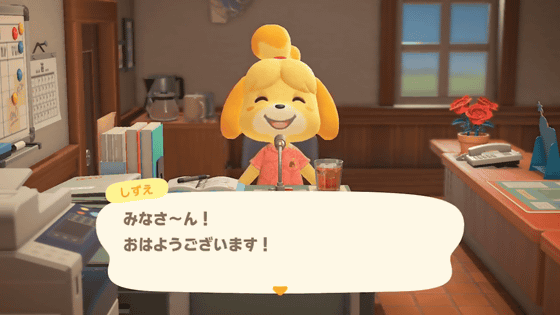 He is a reassuring ally who can help you manage your island.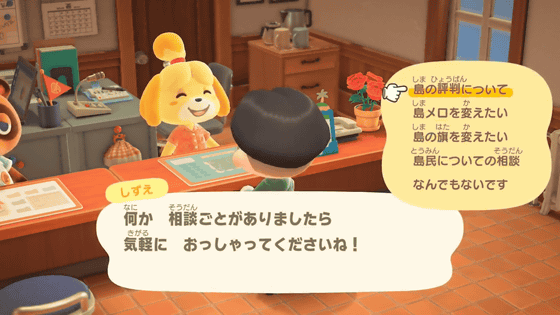 In addition, various characters visit the island.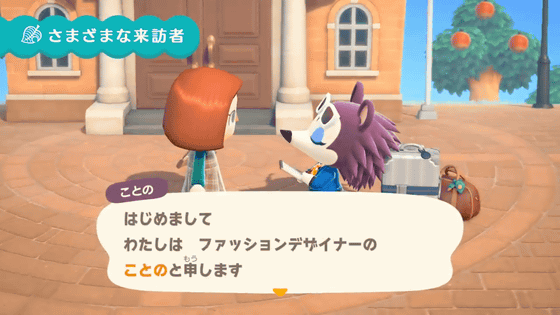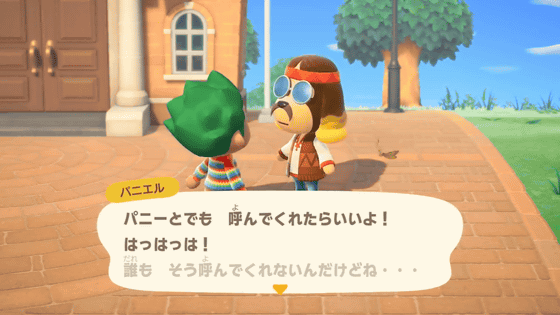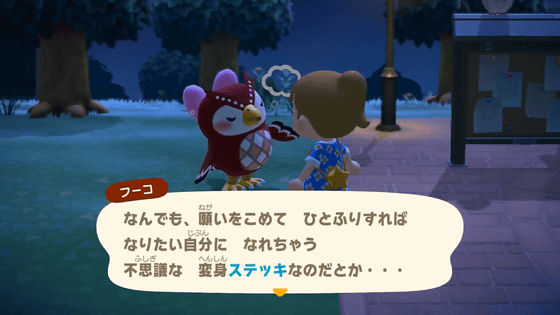 By shaking the transformation stick ...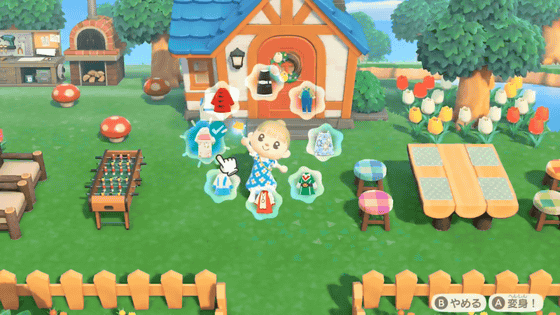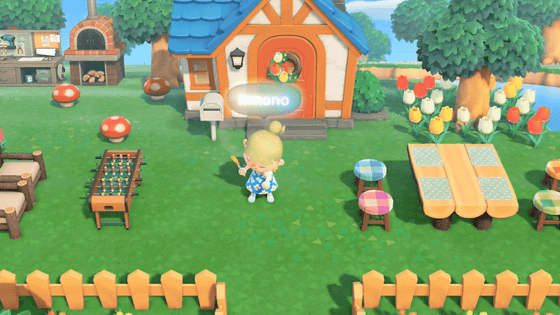 It is also possible to change clothes instantly on the spot.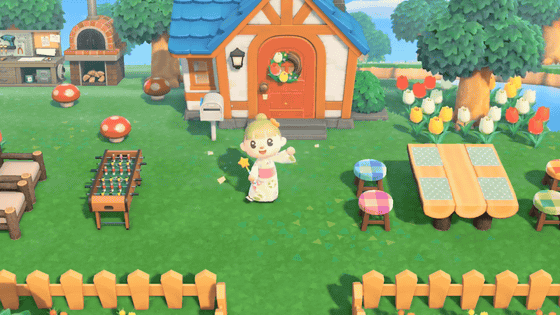 Various characters selling items such as rugs, cubs and accessories visit the island.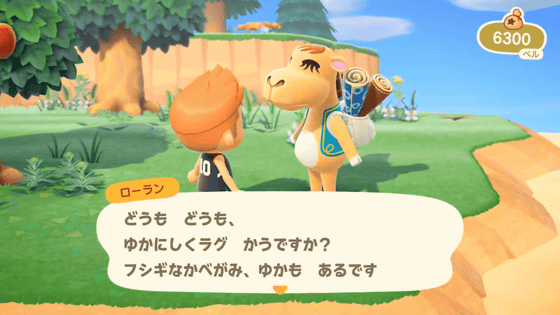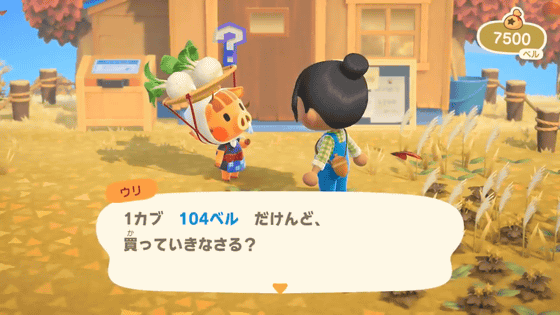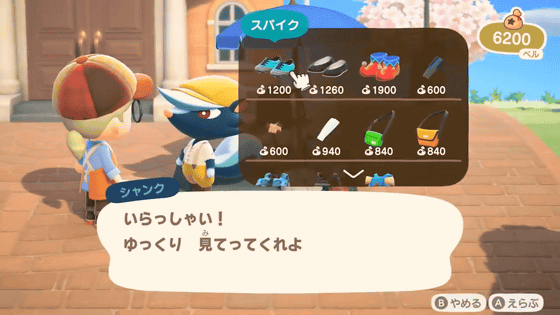 Various events are held on the island.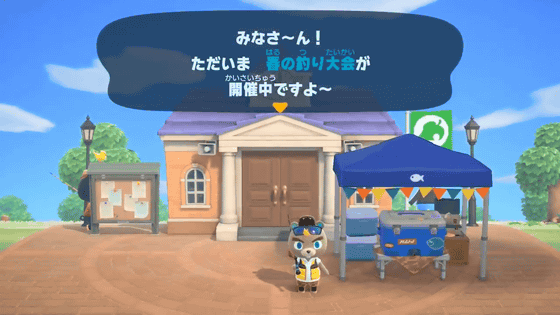 Fishing competition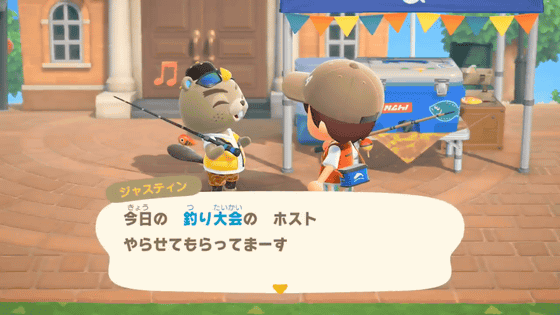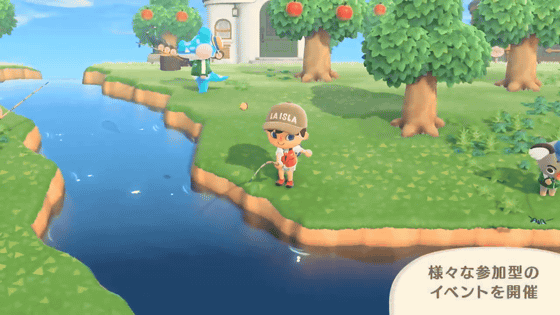 A variety of participatory events, such as a bird picking event, will be held.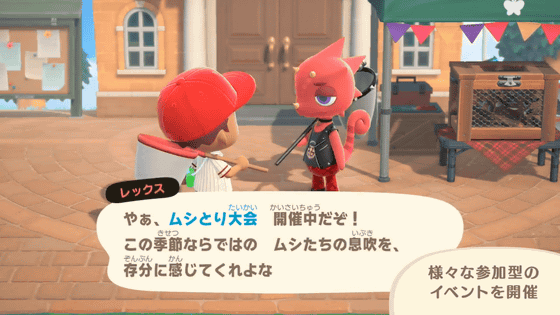 In addition, about 'free update' of collected animal forest.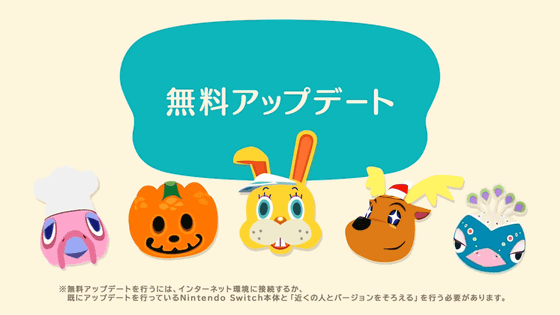 By 'only one island development', it is possible to dye the whole island as well as your own house.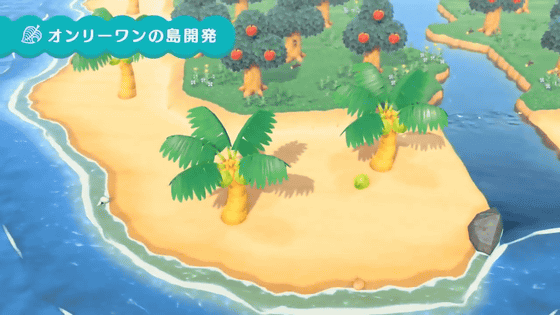 You can purchase various equipment to decorate the island by consulting the raccoon dog.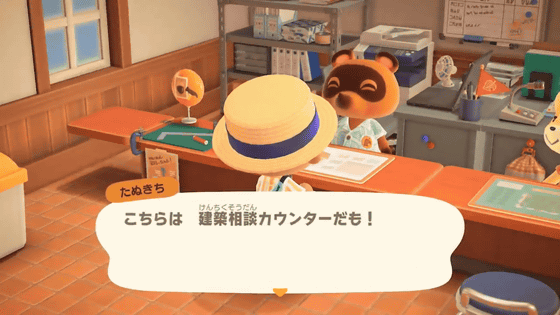 Bridges and ...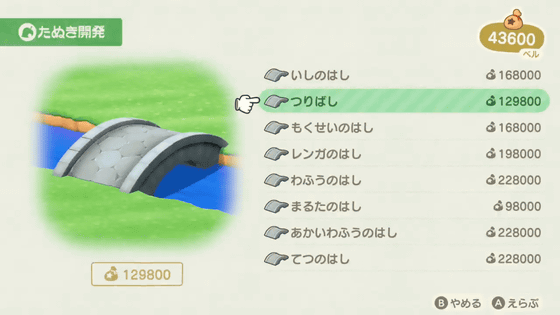 It seems that you need to buy slopes etc. with a difference in price.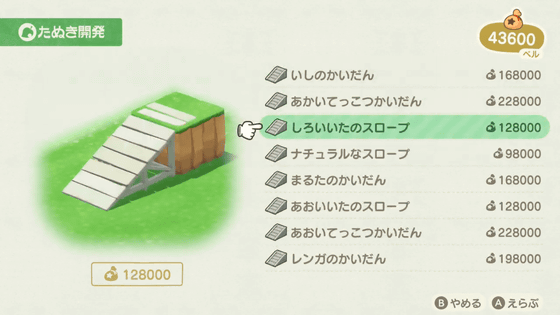 When installed, it looks like this.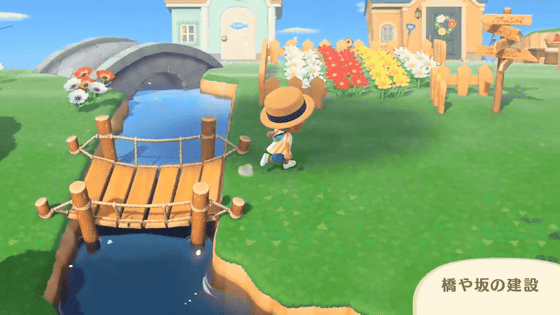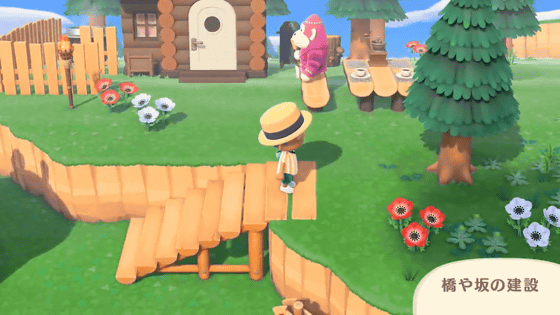 In addition, by activating the 'Island Creator' on your smartphone, you can recreate the island to your liking.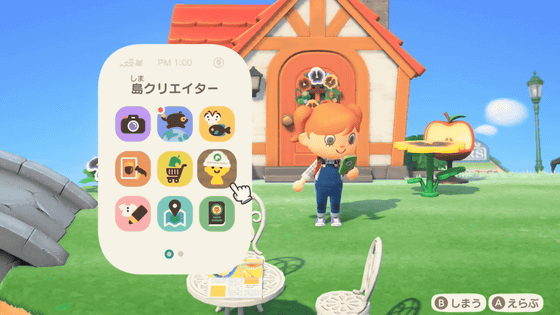 A player who looks like a supervisor on a construction site.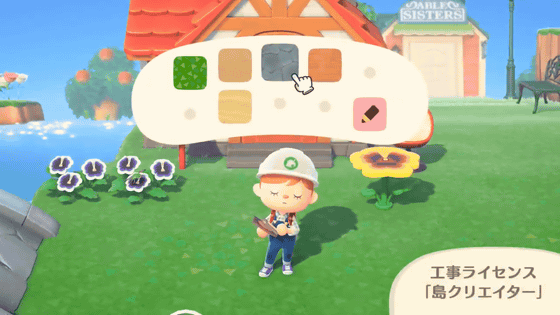 The pavement on the ground and ...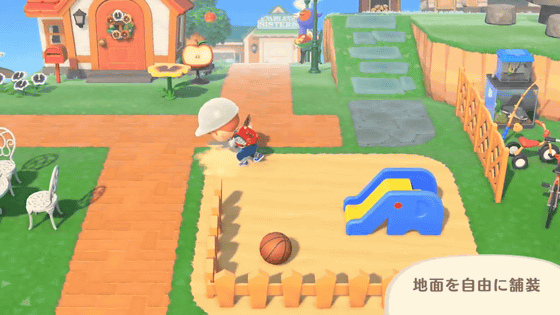 Construction of rivers and cliffs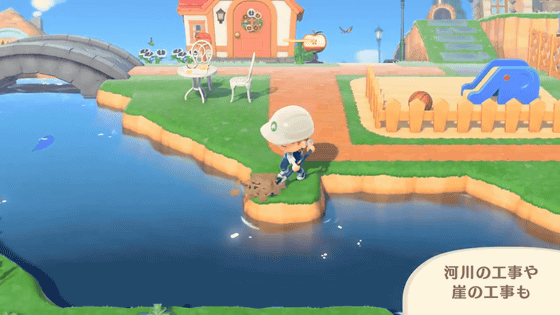 If you install a slope or dig the ground…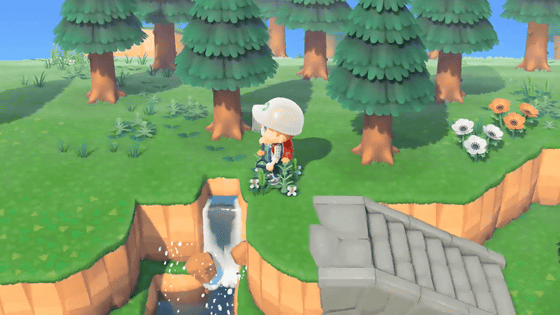 You can also create waterfalls.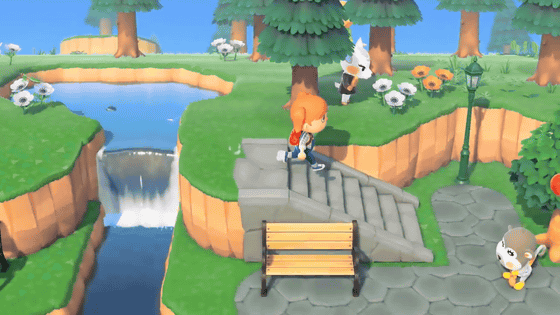 Enjoy your own slow life on your own island.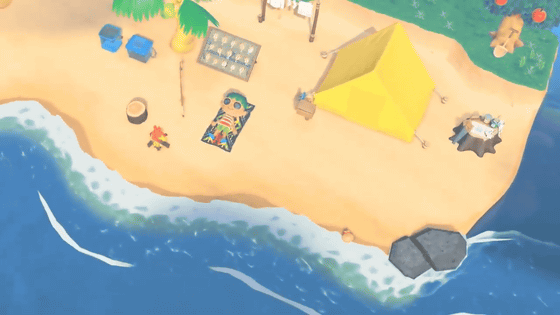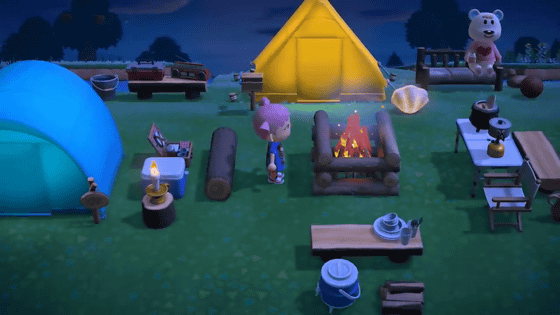 Enjoy the seasonal nature ...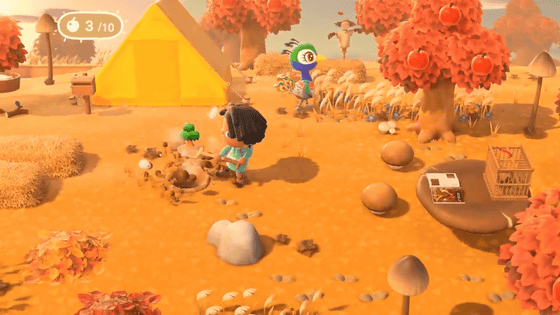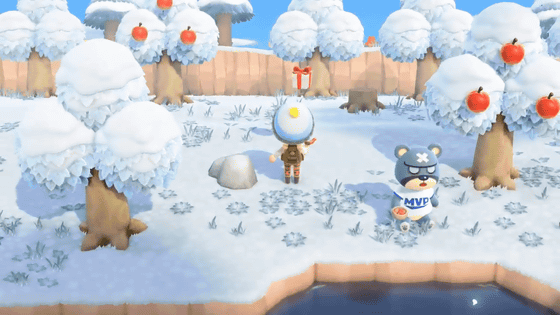 Try making a luxurious Chinese restaurant ...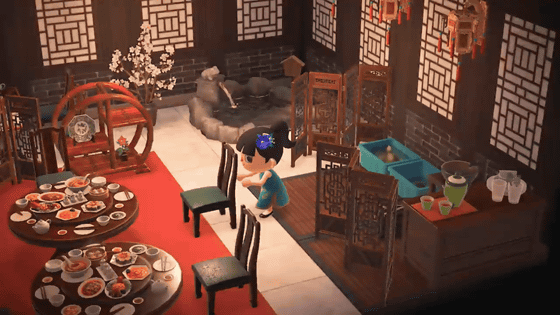 Holding a birthday party with animals.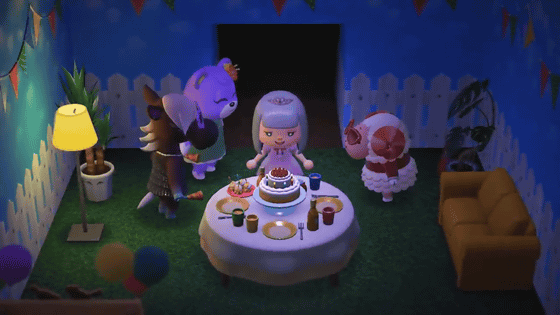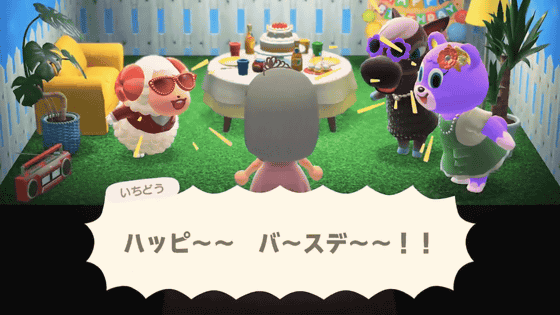 Gathering In the animal forest, you can enjoy more free life than the previous series.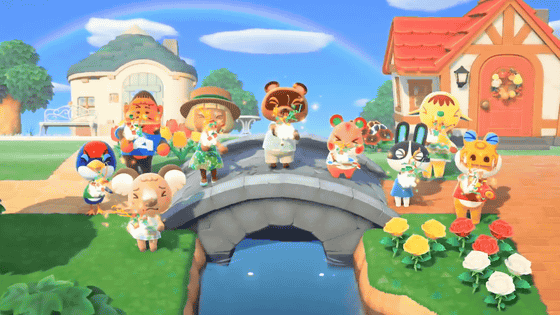 Part 3 answers frequently asked questions.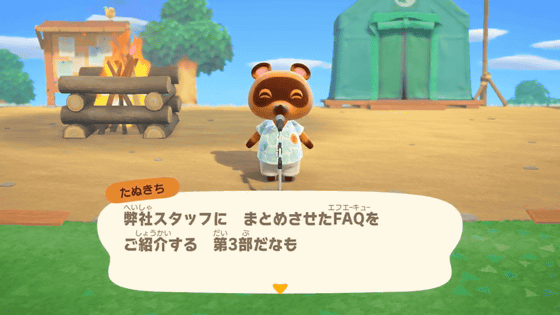 'Can I play with my family on one Nintendo Switch?'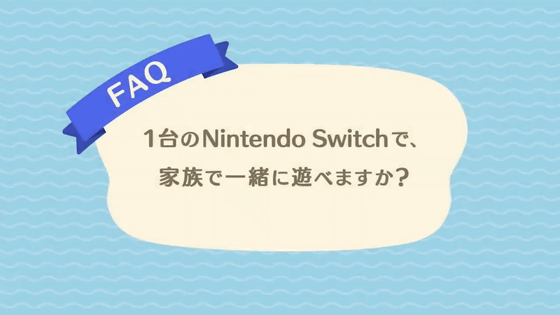 One island can be shared by families.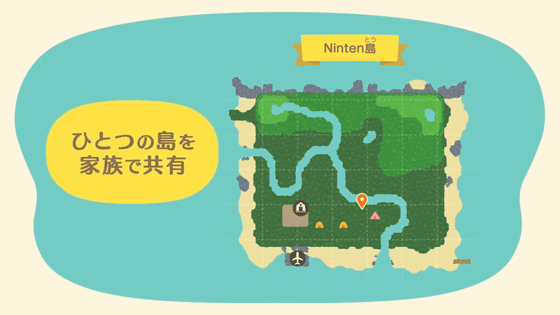 Up to 8 people can live.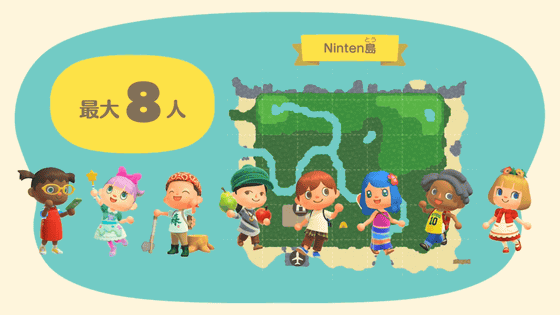 Each one has his own tent and ...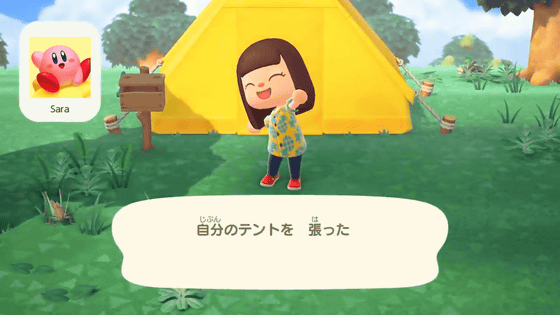 You can have your own home.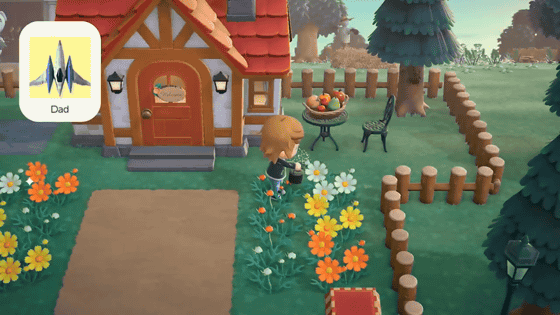 'Do you support amiibo?'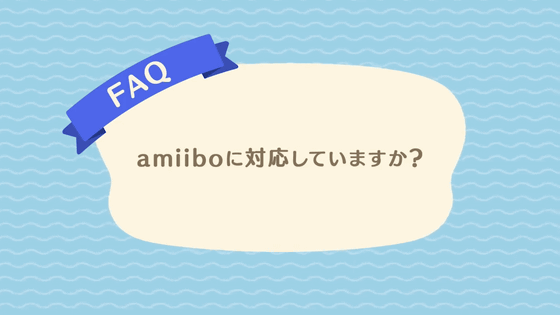 Collected Animal Crossing, amiibo from the Animal Crossing Series ...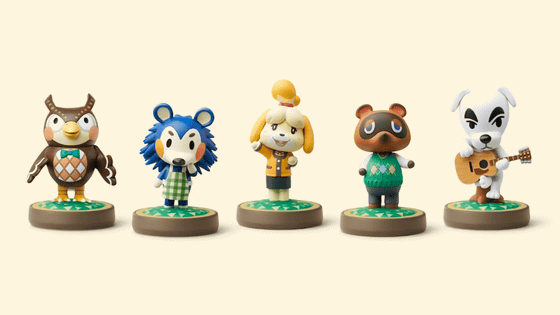 It is said that it supports amiibo card.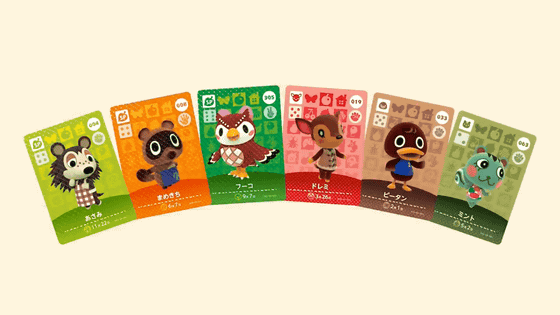 Touch the NFC area of Joy-Con (R) ……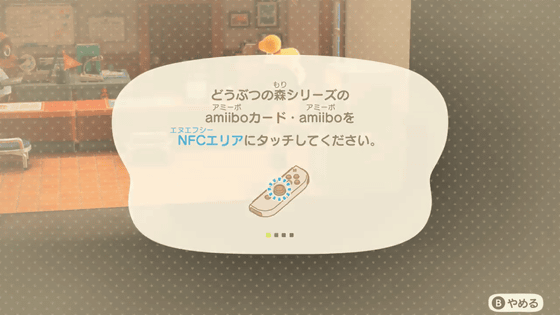 It seems that visitors come to the camp site.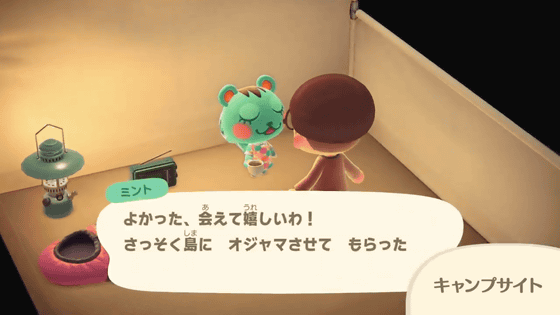 Also, invited to a shooting studio somewhere as a model ...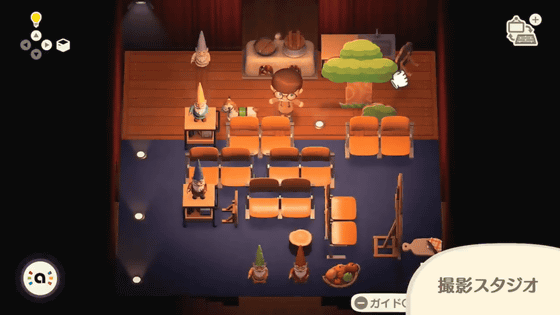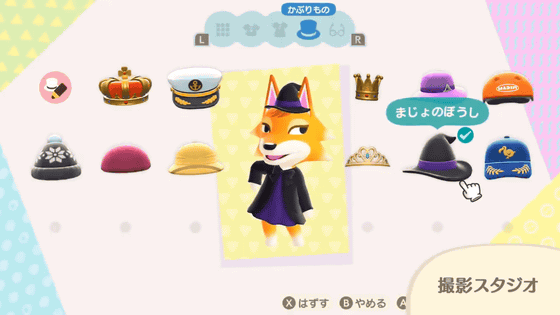 You can also enjoy shooting.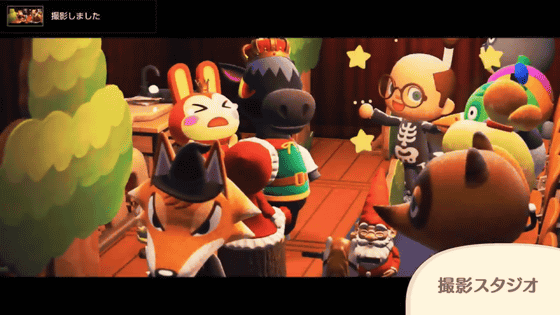 Amiibo of some characters will be supported sequentially.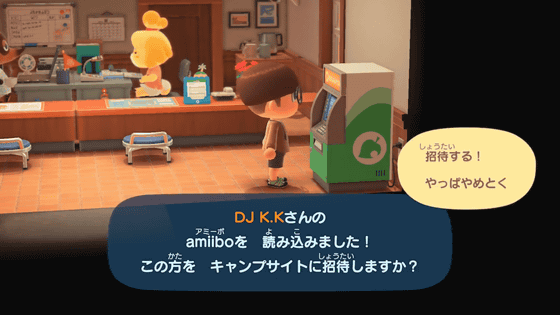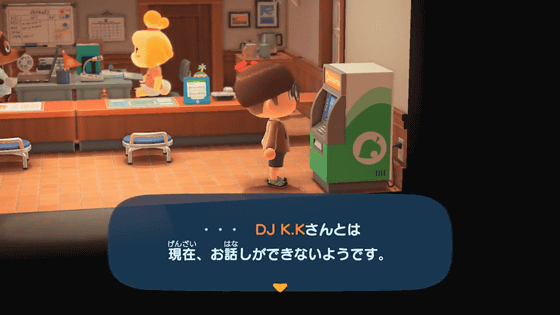 'I want to know more about the' outing 'of Internet communication.'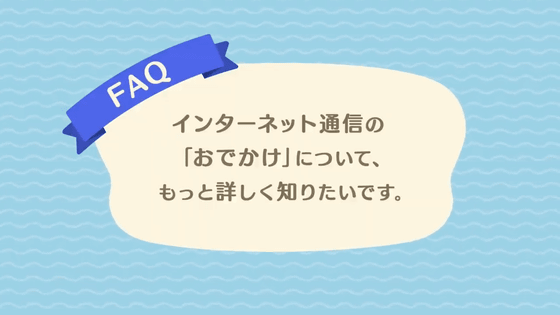 When you go to another island by internet communication, not only your friends on Nintendo Switch ...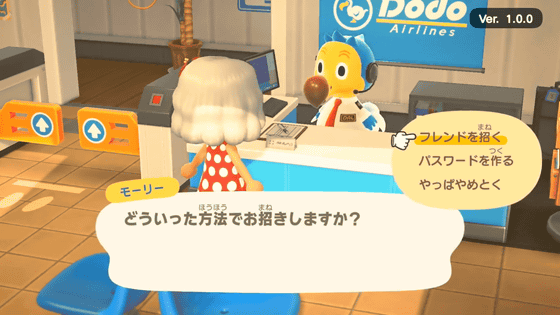 With a temporary password, you can go to the island of a friend who is not your friend or invite a stranger.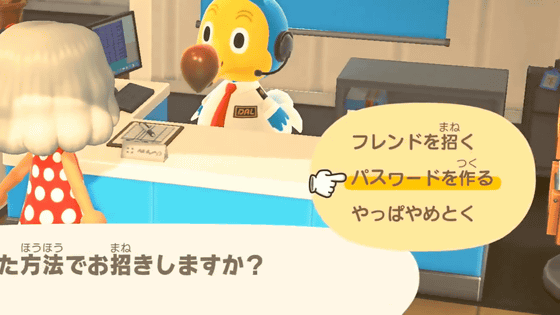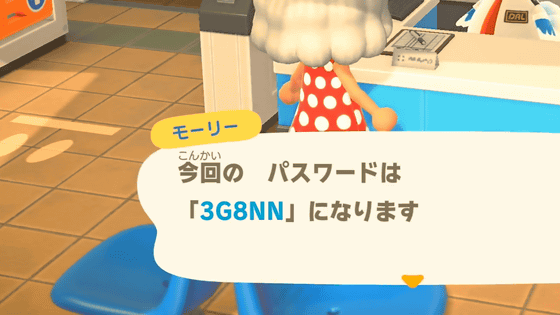 Ono and scoops cannot be used on uninhabited islands visited by internet communication, so there is no need to worry about strangers breaking the island.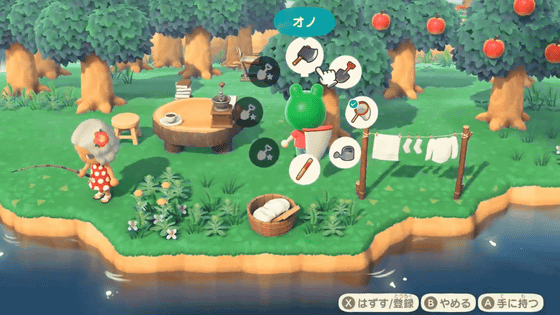 However, there are no items that can not be used for those who are registered as Best Friends.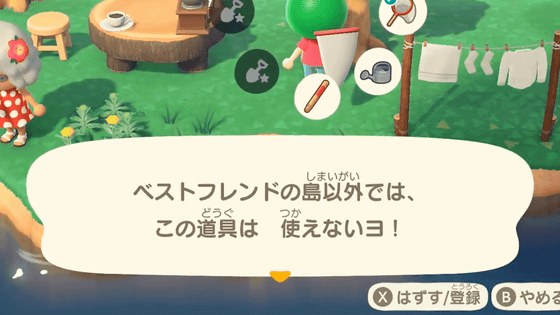 Launch "Best Friends List" from your smartphone…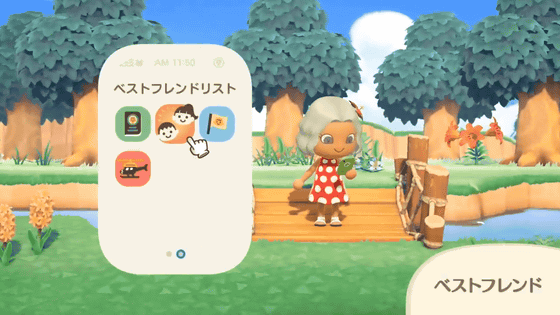 Friends can be registered as best friends.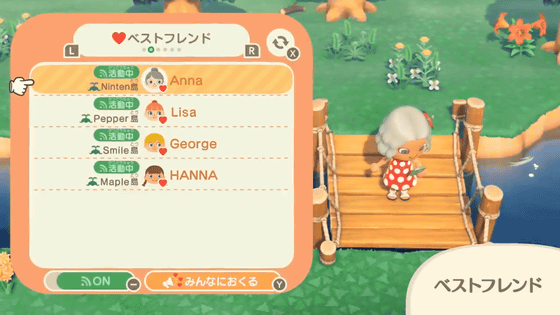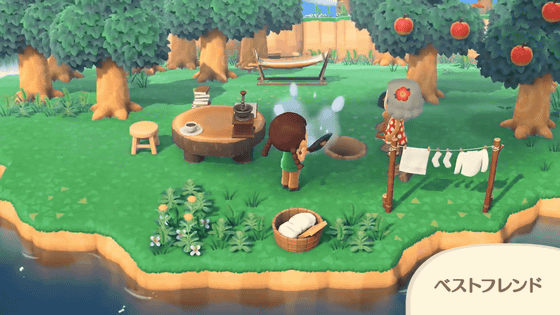 'What if you lose your save data?'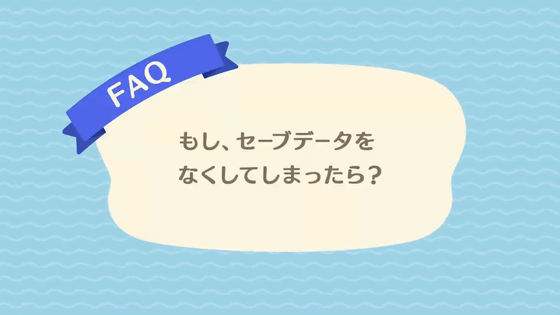 Collectable Animal Crossing does not support Nintendo Switch Online save data storage service.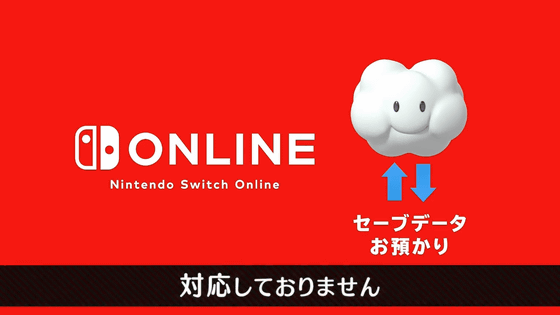 However, a service that can restore saved data backed up on the server will be provided at a later date.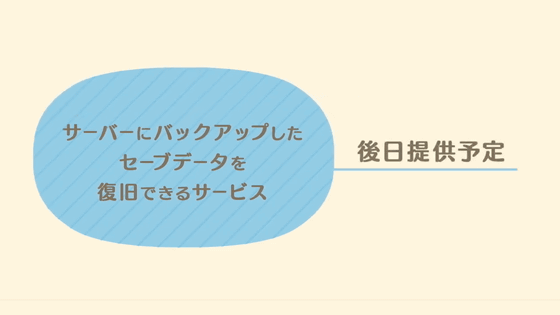 'What's a free update?'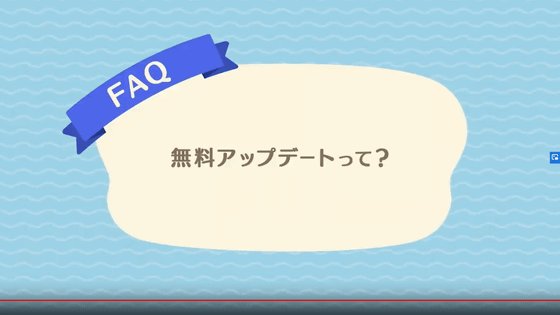 Seasonal events are added via free updates.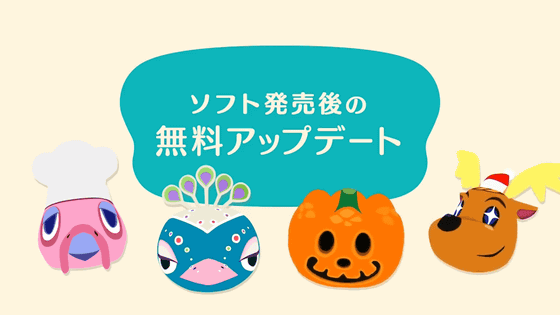 The first update will be on March 20, 2020 (Friday), and an Easter event is scheduled.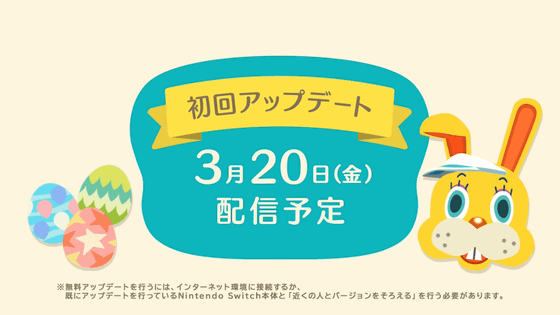 Collaboration with the Animal Crossing Pocket Camp is also planned.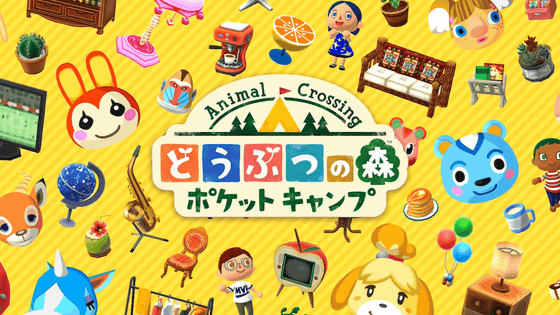 Collectable Animal Crossing and Animal Crossing Special items will be available at both pocket camps.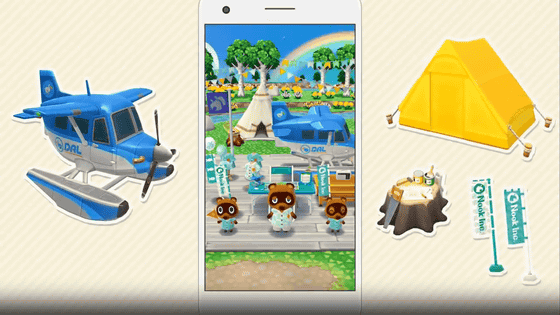 'And one more thing,' said Tanukichi. Immediately after Animal Crossing Direct ends ...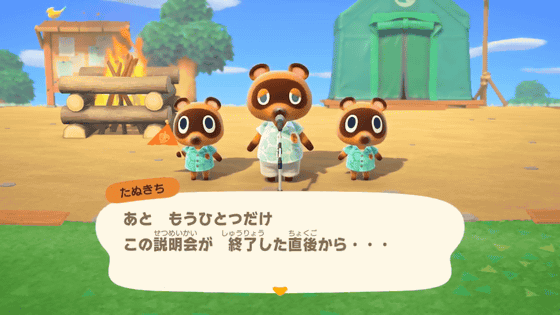 With the official Twitter account of Animal Crossing, Tanukichi will send information directly.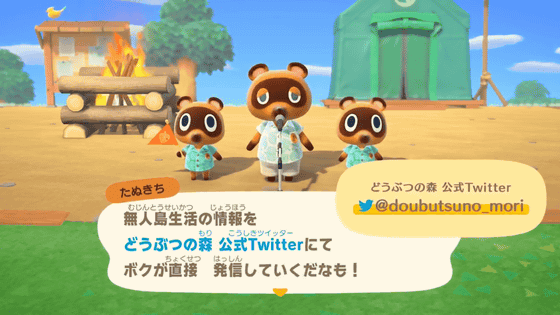 Collectable Animal Crossing will be released on Friday, March 20, 2020. The suggested retail price is 5980 yen excluding tax.