Toriten set meal, a delicious eave that can be tasted in various ways with grated ponzu, mustard, and lemon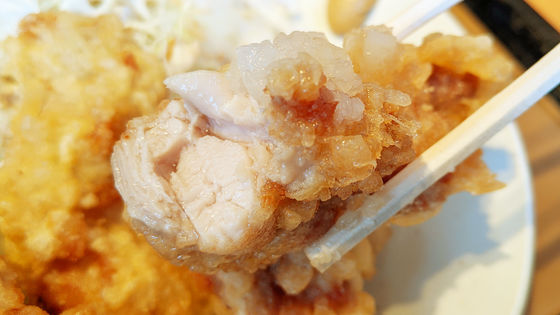 ' Toriten Set Meal ' has been newly introduced at the set meal chain store
Yayoiken
from Thursday, February 13, 2020. Totoriten is known as a delicious chicken breast menu, but this product was a very juicy toriten made with chicken thighs.
'Toriten Set Meal' New release for a limited time on Thursday, February 13! | What's New | Yayoiken
https://www.yayoiken.com/news/view/325
Arrived at Yayoi eaves.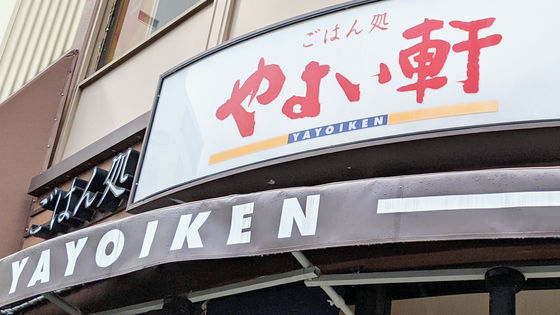 There was a panel that appealed to new products, saying, 'Taste refreshingly.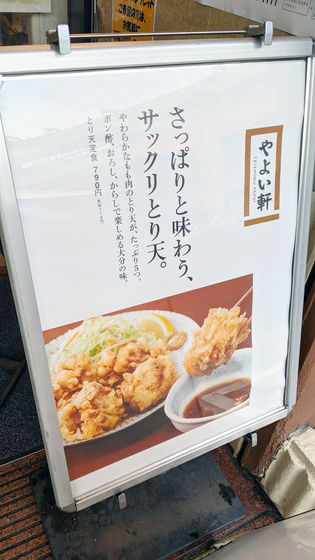 Even at the ticket vending machines, the "recommended set meal" is "toriten set meal". Immediately purchase a meal ticket and wait at the table for a while.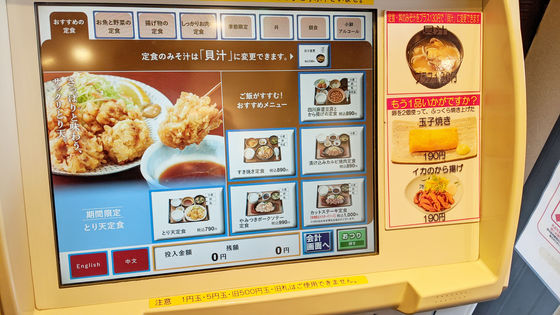 'Toriten set meal' has been delivered in about 8 minutes from order.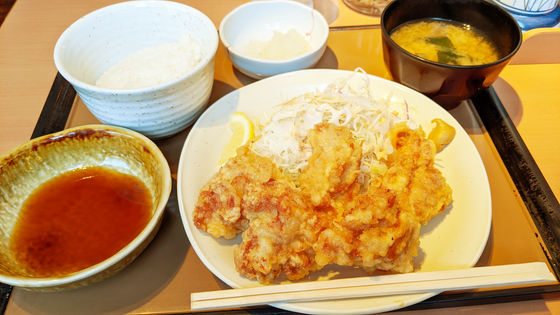 On the platter there are 5 main birds, lemon, mustard and salad.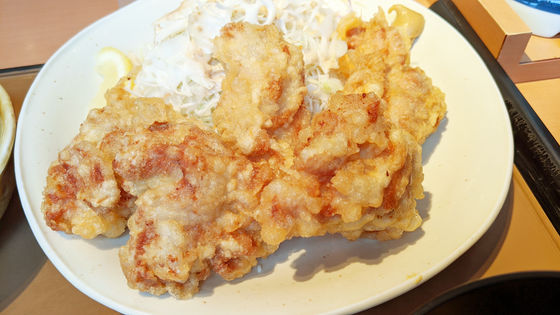 Ponzu and radish are separate dishes. Grated radish is slightly coarse.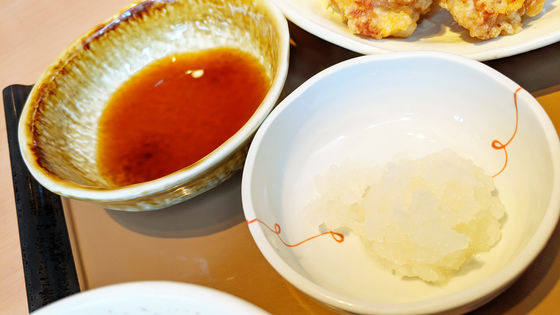 The batter is thin and crispy, but the inside chicken thigh is juicy and juicy, and there is no gap in texture.



The combination of hot and cold radish is outstanding, and you can eat as many as you like in this combination.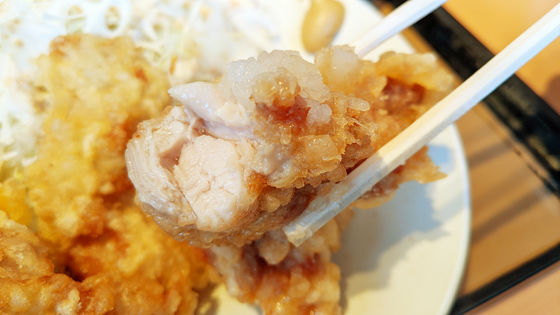 The birds have a good taste, so you can use only radish without ponzu.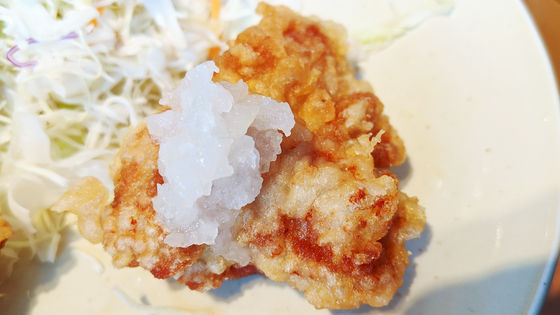 As a fried food, it is a simple toriten, but the acidity of the lemon makes it even more refreshing.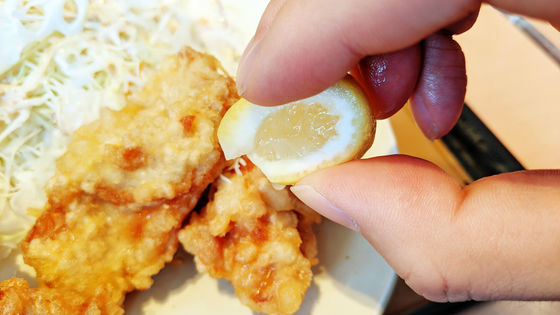 And it is also ant to combine it with spicy spicy mustard. The satisfaction level of 780 yen including tax for 5 pieces is very high, but I would like to order even 7 or 8 pieces for about 1000 yen.