'AirPods Pro' can be used with iPhone 3GS released in 2009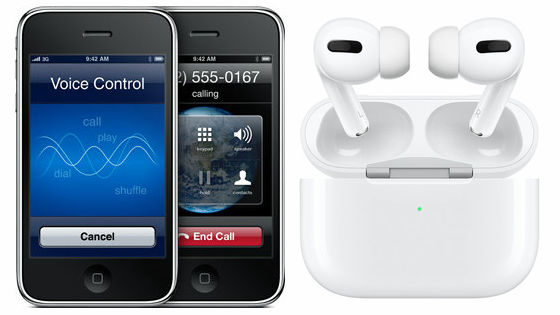 The iPhone 3GS, which is the third generation counting from the original iPhone , was released in 2009. Although it is an iPhone 3GS that does not support the update to iOS 7.0 or later, which was launched in September 2013, the latest wireless earphone `` AirPods Pro '' released in 2019 seems to be usable, and actually the iPhone 3GS It has been reported that AirPods Pro was used.

AirPods Pro have been found to work with the ten-year old iPhone 3GS
https://www.idownloadblog.com/2020/01/08/airpods-pro-iphone-3gs/

AirPods Pro is a wireless earphone used with a Bluetooth connection. The system requirements of the official site include `` iPhone with the latest version of iOS, iPod touch model '', and the oldest compatible iPhone is `` iPhone 6s / 6s Plus '' released in 2015 Is.

However, according to Twitter user @ zed1291 , AirPods Pro works perfectly on iPhone 3GS. @ zed1291 tweeted, `` I was worried that the active noise canceling function of AirPods Pro would not work, but I could switch all modes by holding down the stem '' You.

Ya'll don't care, but AirPods Pro work flawlessly with iPhone 3GS.I was worried active noise cancelling wouldn't work, but you can still cycle through all the modes by pressing and holding the stem #AirPodsPro # iPhone3GS #fosterthepeople pic .twitter.com / bWRYSAx7Up

— Zed (@ zed1291) January 7, 2020


@ zed1291 attached a screenshot of the iPhone 3GS to the tweet, which is the image below. Looking at the upper left of the screen, it is 'No SIM', and from the UI you can see that the OS is iOS 7 or earlier that adopts a flat design. And the characters 'iPhone' and 'AirPods Pro' are lined up on the screen, indicating that you have successfully connected to AirPods Pro.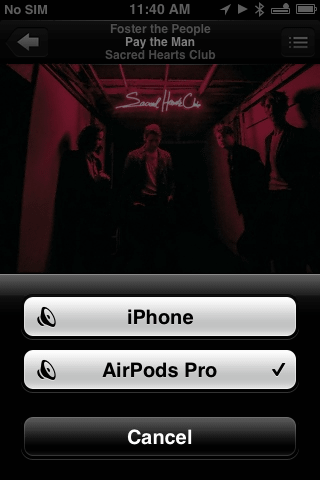 iDownloadBlog wrote, `` Since AirPods Pro's noise canceling is built into the hardware (AirPods Pro) side, the latest features such as active noise canceling also work on iPhones more than 10 years ago '' .

According to @ zed1291, when using the iPhone 3GS with AirPods Pro, it seems that the sound may not be heard from the earphone at the end of the song, but if you bring the iPhone 3GS to your ear you can hear the sound again It will be like that.