Who was 'Norton-sensei' who protected PCs around the world from viruses?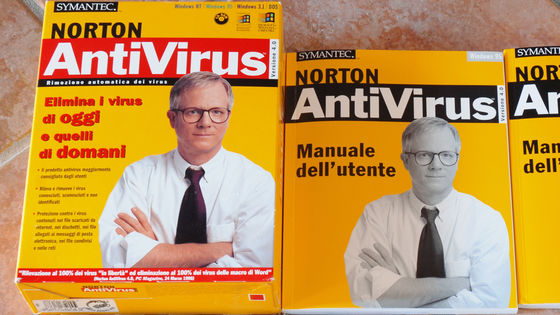 by
Luigi Rosa
Norton Security
is a security suite released by
Symantec
. In particular, Norton Antivirus is known as a long-established antivirus software with a 30-year history. The Norton series of packages, once and photos of male doctor wind glasses are posted, 'along with the software from its appearance
Norton teacher
had been nicknamed that (Doctor Norton)'. However, since 2001, men in glasses have disappeared from the package. Technologizer, a technical blog, describes a man called Norton.
Where Have You Gone, Peter Norton? | Technologizer by Harry McCracken
https://www.technologizer.com/2014/06/05/where-have-you-gone-peter-norton/
Here's a picture of Dr. Norton, who rolls his sleeves around his shirt. The Norton series software package almost always contained pictures of Dr. Norton.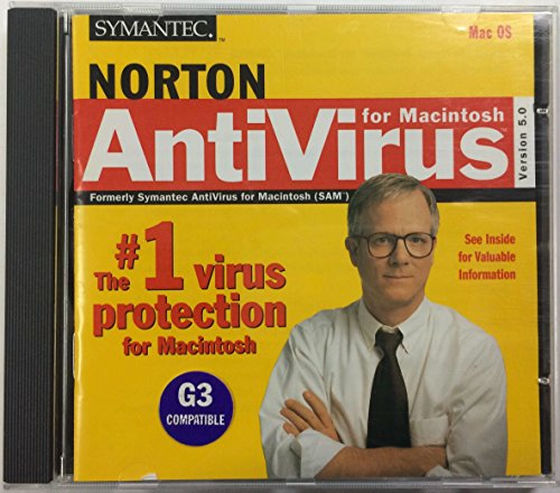 by
Vera Perry
The identity of the man in the package is
Peter Norton
. Norton founded a software company called Peter Norton Computing and was a great success in developing Norton Utilities, a utility software for
IBM PCs
announced in 1981.
Norton also publishes a textbook on programming for IBM PCs, and on the cover of this book Norton has already shown a familiar arm pose.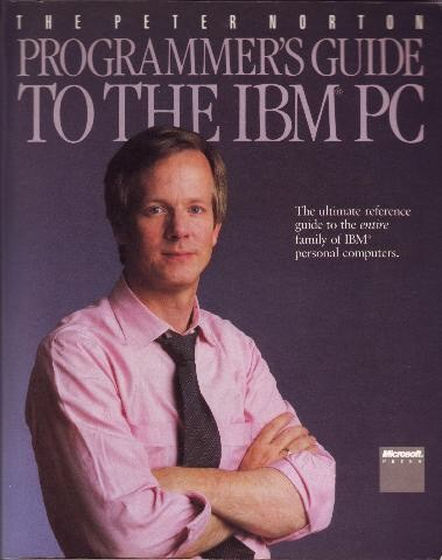 Peter Norton Computing was sold to Symantec in 1990 for approximately $ 70 million (approximately ¥ 9 billion at that rate), leaving Norton to develop Norton Utilities. However, Norton continued to draw attention as 'a living symbol of PC maintenance', and it became a standard to appear in software packages bearing his name.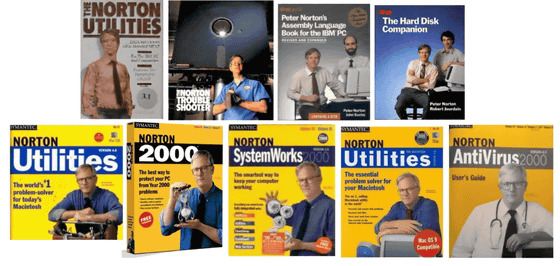 Norton AntiVirus magazine ad published in 1991.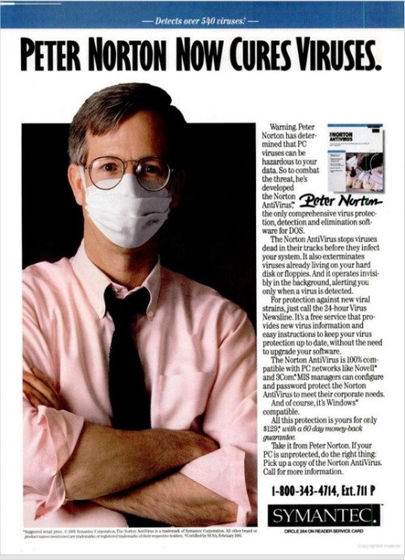 In the center of the image below is the Norton AntiVirus desktop icon, reproduced with Norton's familiar pose.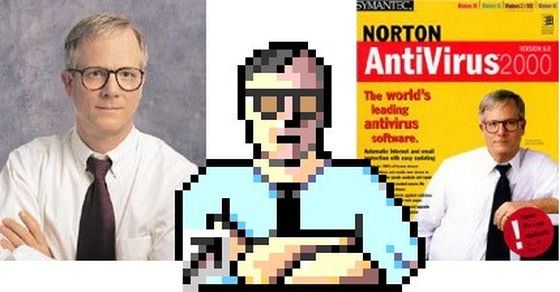 However, since 2001, Symantec no longer has a portrait of Norton on the Norton series packaging, and instead men and women wearing colorful shirts and smiling with a PC are now on the packaging. It is not officially announced why Symantec no longer includes Norton's photo in the package, but according to a comment sent to Technologizer, `` Symantec pays Norton a large amount every year to post Norton's photo. They pay the guarantee and reduce this cost. '




The Norton series packages released as of January 2020 are as follows. Rather than selling the software out of stock, the actual package has disappeared because the license is now sold on an annual contract basis. Although the image color remained yellow, even the portrait was removed from the package image, resulting in a very simple design. .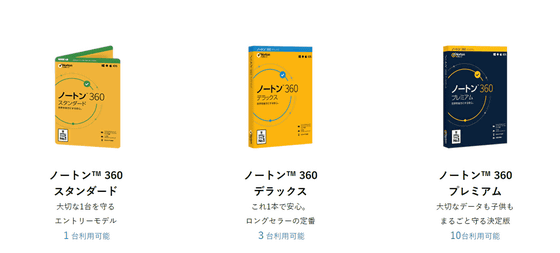 After selling Peter Norton Computing to Symantec, Norton retired from the software industry at the time of writing, and is not a public software developer. Mr. Norton founded a foundation with the funds he sold, and while doing philanthropy, he is working as an art dealer and collector specializing in contemporary art. In 1999, Norton won a letter from author JD Salinger, known for `` catch in the rye field, '' for $ 156,500 (about 19 million yen at that time), It said it will return 'to Salinger topic became.

'Norton's name might have been synonymous with PC utilities for the world, but Norton himself wasn't particularly stuck in the software industry,' said Technologizer writer Harry McCracken. I had the opportunity to talk to Norton after the photo of Norton's package disappeared, and he was happy if he was no longer a 'man on the software package.' You.