Twitter announces that dormant accounts will not be deleted until a way to protect the deceased is found

by artbejo

Twitter announced that it will delete the inactive account that has no login history in the last 6 months, but in response to the user's confusion, newly `` account deletion until a way to save the deceased account was found I will not. '

Twitter halts plan to remove inactive accounts until it can memorialize dead users-The Verge
https://www.theverge.com/2019/11/27/20986084/twitter-inactive-accounts-usernames-memorialize-deceased-users-not-removing

Twitter has sent a warning email to the owner of an account that has no login history in the last 6 months `` If you do not log in to the account by December 11, 2019, the account will be deleted '', Twitter is 2019 It was reported on 27th November.

Warning when Twitter deletes an account that has not logged in in the last 6 months-GIGAZINE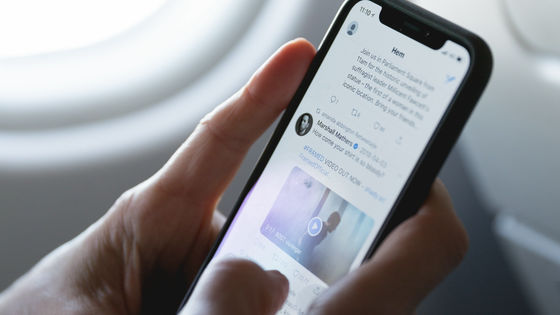 Twitter aims to increase the account names that users can use by deleting unused accounts (sleeping accounts), and the deletion process is `` not done in one day, it will be done over several months '' Was revealed by the spokesperson. If you want to keep an account that has not been accessed in the last 6 months, it is recommended that you log in to the account and tweet.

But Twitter also includes the deceased account, so this announcement called a big ripple.

I will not stop following the account of the person who died, and sometimes I will see tweets from my life as if I were visiting a grave. Twitter posts are the result of the person's intellectual activities, and are a testimony of the person's life, so don't imitate breaking the grave.
RT @TwitterJP
https://t.co/QshEtbH471

— Takashi Yamaguchi aka Yamaben (@otakulawyer) who feels useless November 27, 2019
Dormant account deletion, in the era of desperate times, you have to maintain Kakiko with 'regular age'

-Unitan wants to eat yakiniku with Twitter's money (@ tana_p) November 27, 2019


In response to the confusion on Twitter, the official Twitter account will be created on the 28th 'only EU countries will be affected by this change for the time being' 'a new way to save the deceased account will be created 'Do not delete dormant accounts until'. Initially, it was said that 'If you do not log in on December 11, it may be deleted', but this deadline will be extended for the time being.

We've heard your feedback about our effort to delete inactive accounts and want to respond and clarify.Here's what's happening:

— Twitter Support (@TwitterSupport) November 27, 2019


User accounts that are no longer Facebook can be transferred to a memorial account, but Twitter does not have a similar function. In response to an inquiry from The Verge, an international news media, Twitter spokesman said he was thinking about how to implement such a function.

How can I report a dead user or a Facebook account that needs to be a memorial account? | Facebook Help Center
https://www.facebook.com/help/150486848354038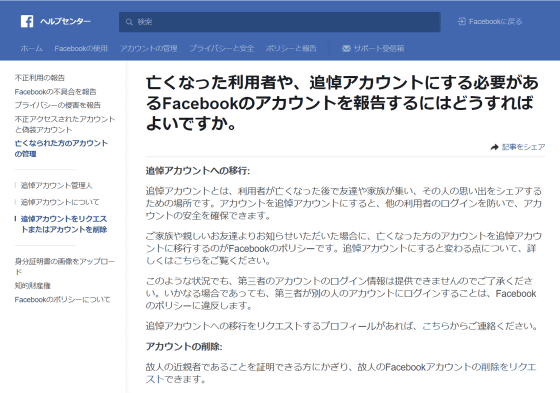 The policy at the time of writing the article states that "If a user dies, Twitter will delete the account with an authorized heritage or deceased family member".

How to contact the account of a deceased user
https://help.twitter.com/en/managing-your-account/contact-twitter-about-a-deceased-family-members-account

Twitter plans to start deleting accounts in EU countries in line with the EU General Data Protection Regulation (GDPR), but the same may happen in other countries. Account deletion frees up account names for new users, but is also expected to reduce the number of followers for many users.