Anime 'Levius' Interview with Hiroyuki Seshita General Director, the desire to move American comics and band decine burst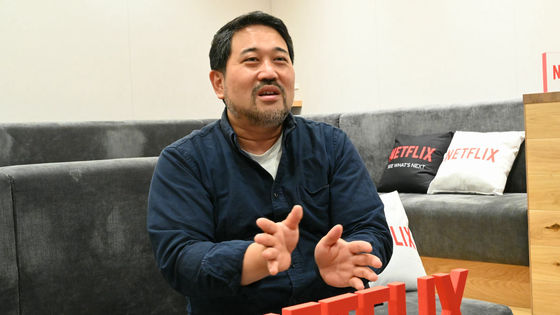 The animation " Levius " based on Steampunk Boxing Manga by
Haruna Nakata
, serialized in Ultra Jump, will be distributed worldwide exclusively on Netflix from November 28, 2019 (Thursday). Unlike Japanese orthodox comics, this work that adopts the style of band decine of horizontal writing and left opening is a work such as ``
Knight of Sidonia '
' ``
Ajin
'' ``
GODZILLA
'' ``
BLAME!
'' Director Hiroyuki Seshita who has worked on. I have heard a lot of things directly about what kind of thoughts have been put on and what kind of efforts have actually been carried out.
Anime series 'Levius'
https://levius.net/
The key visual of the work looks something like this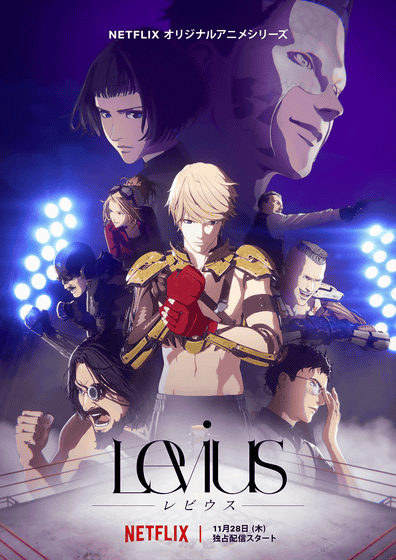 GIGAZINE (G):
Apart from the promotion video, a creator interview video was released on YouTube in July 2019, and there were various talks by director Soshita and Director Ide.


`` Levius '' creator interview video-YouTube
Director Hiroyuki Seshita (hereinafter referred to as Seshita):
It seems that the concept was that a documentary writer who felt that "Japanese anime is a wonderland!" Came to Japan to investigate, but we appeared with a lot of misunderstanding that "Is it a promotional recording of" Levius "?" (Laughs)
G:
So I was convinced that there were questions such as "What is the director"? The answer of Director Soshita was to "make a
policy, choose and decide
".
Seshita:
I agree. It 's direction, because it 's a policy, so it 's a director.
G:
In this work, Mr. Seshita is the "General Director" and Keisuke Ide is the "Director".
Seshita:
Mr. Ide is a very good creator who worked together from the studio before Polygon Pictures and was in charge of directing at 'Ajin'. Actually, at the beginning of the planning of "Levius", I was doing a tough job called "GODZILLA" (laughs) and I used it when I was alone. So I took on this work because he was the director and I was the general director. That's why I lead the story, the world view, and the video style, and leave it as much as possible after that.
G:
In what part is Mr. Ide excellent?
Seshita:
In addition to the common language and logic for making images, isn't it intuitive sense? I rely especially on the intuition. I'm rather the opposite of `` director of brilliant hits '' (laughs)
G:
Mr. Seshita has also made many works.
Seshita:
No, rather than 'I'm a director with talent', I think it's a 'logically tricky' type. I also like collaborative work, and I don't really feel like I don't want to touch my work. Also, there is no peak of joy at the moment of completion. I'm rather lonely (laughs). I like "days of making video". That's why I don't have much trouble driving before the deadline.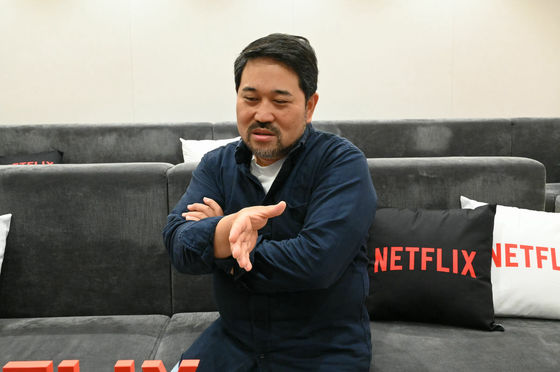 G:
What enviable ...

Seshita:
Mental is not able to withstand 'I will drive to the last minute before the deadline' (laughs). Just listen to a friend's director saying "I corrected 1000 cuts a month before the release", and it seems to faint. I don't understand the meaning anymore (laughs)

G:
(Lol)

Seshita:
So, is it a logic type person who works together and fits a horse? But Director
Shizuno Kobun
is rare but the type is different, but he is good friends. He is a person with tremendous intuition and talent. On the other hand, Mr. Ide is a writer with a few stories that have a sharp intuition, but rather close to me.
G:
That means "collaboration", but it does n't seem to be a "separation of roles".
Seshita:
That's right, I'm the type I want to entrust. Ide was confused as 'No, wait a minute ...' (laughs)
G:
Was there something like that?
Seshita:
was. There have been dozens of times I said, 'Ide-kun, you can decide' (laughs). However, there are some points that are particular about it, and are the three pillars of "story", "view of the world", and "style" important?
G:
What kind of part is 'style'?
Seshita:
In other words, "branding" or "storytelling method and selection of the best video language".
G:
In the case of "Levius", there is a story because there is an original, and you can also see the world view, what kind of place is "style"?
Seshita:
The important elements of style are `` how to carry a story '', `` design '', `` sound '', etc., and it is necessary to adjust the balance from the initial stage of the concept according to the vision of what kind of work you want to make is. In the case of "Levius", I was a big fan of Mr. Haruka Nakata's design. One of the few Japanese writers who publishes Band Decine in Japan. This band-decine style is the core.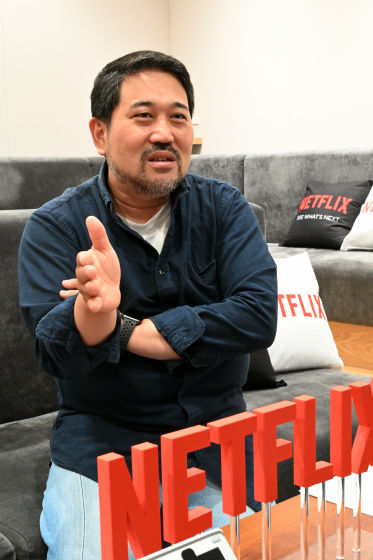 G:
Horizontal writing.

Seshita:
Since I was a knight of Sidonia, when I was asked, "I want to make a cell look with CG?", I have been saying "I want to move American comics, graphic novels, and band desines." I wanted to do that pattern someday. What should we do to interpret it within the framework of "Japanese anime"? That is what I thought of as the style of this work.

G:
I see. The original is tremendous drawing power, but that doesn't mean it can't be moved as an animation.

Seshita:
(Laughs)

G:
As a result, the anime looks different from the original picture, but when you look at it, it feels like 'No, this is' Levius ''. It's strange to see it, but why does it feel like "Levius"?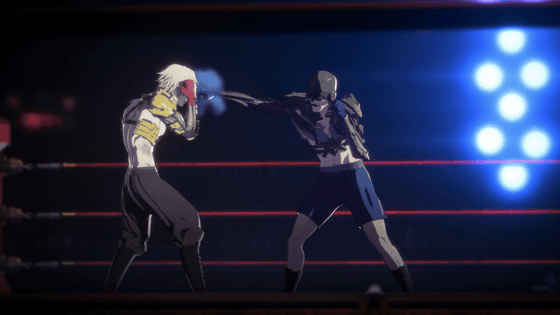 Seshita:
I had a close meeting with Dr. Nakata and left a "Levius" look at the last minute. As is the case with Sidonia's Knight, Tsutomu Tsuji, but the writer is very involved and gives us various ideas to adapt the work to animation, and approves and approves the ideas. Gave me. The biggest thing this time is, "I wanted to make a fighting anime that even women can see."

G:
'Can it be seen by women'?

Seshita:
I don't say that the previous ones were 'things you couldn't see', but fighting things are a man-inspired world. I don't know if it's appropriate to describe it as 'Showa', but the world seems to go backwards in feminism. This time, a delicate and fragile boy who inherits the essence of the original and is unlikely to be boxing, chooses to fight to overcome his harsh destiny. And it 's an "overprotection anime" that the surrounding family and friends are desperately supporting and protecting.

G:
'Overprotection anime' (laughs). That's what Zack feels like.

Seshita:
"Overprotection" is a bad idea if it is a Showa idea. There is a saying that "Shiko will drop my child into Chihiro no Tani", but now it would be a big problem if I dropped it into Chihiro no Tani (laughs). I think that there is a new form of protection just because of these times. Depending on the method, over-protection may be surprisingly better.

G:
I see.

Seshita:
Levius himself overcomes the hardships and gains friendship, affection, and family in the battle, of course, is the heart of excitement, but is it full of support for the surrounding Levius? It is the catharsis of this work that even this herbivorous boy like Lebius can fight because of this support.

G:
This time, when I talked to the general director, I watched up to 6 episodes, which is exactly half of the work. I feel a little cute.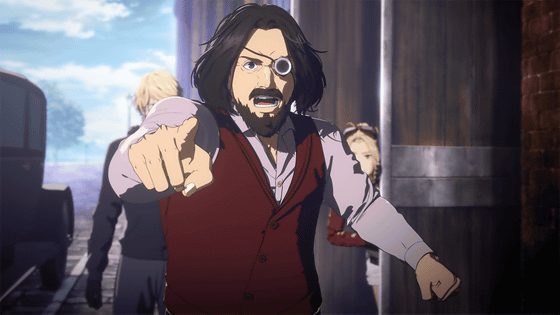 Seshita:
There! I'm happy! (Laughs) The thing that we valued the most was that "Zack is adorable" (laughs). As I watch this work, I think that Zach's love and dedication to the healthy Lebius will feel that "this may be the most necessary thing".

G:
When I first saw my face, I was scared because I had an eye patch, but I thought I was a tough person.

Seshita:
I agree. Actually it's really insane (laughs). In fact, the form of affection is changing. Even in the company, the argument that "severe anger is for new employees" is becoming useless anyway. Regardless of how much I feel for this person, how I communicate and how it changes will change with the times. In such an era, I would like to make "Levius" a fighting anime full of kindness.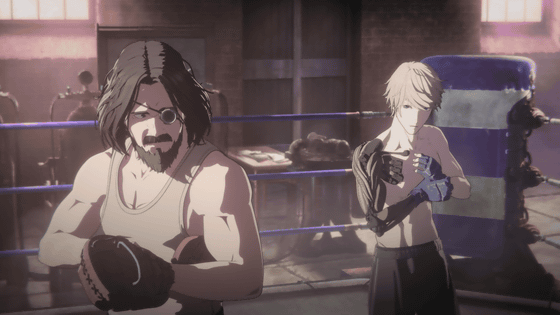 G:
I feel that way.

Seshita:
It may be too much feeling on Zack (laugh)

G:
In the interview video, there was a story about "
I want to put out steam from the gap between parts
" in the interview video. What is the problem with this?
Seshita:
Budget (laughs). In this work, I wanted to make steam dance brilliantly instead of the place where blood splash would fly if it was the original fist fighting, but the time and effort to prepare was difficult.
G:
Oh, I see. At the opening, you can see the steam spreading out like a scale.
Seshita:
Steam is not just a physical phenomenon, that is, a powerful punch damage expression, but when steam moves around and clings to the body, it seems that there is something weak, violent, or a physical phenomenon In addition, I wanted to express 'feelings'.
G:
I see, i see.
Seshita:
I want every element of the shot to be a device that moves the emotion greatly, not just the description of the situation. The blood splashes to the eyes and looks like tears. That's why steam wants more emotion. By the way, the staff on site did really well within the time and budget.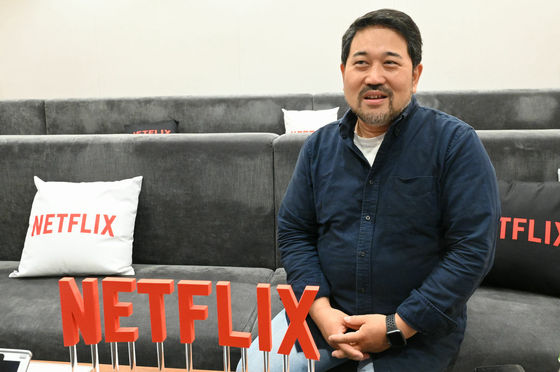 G:
The lighting at the time of the game also seemed characteristic.

Seshita:
By surrounding the ring with light, we created a situation in which light was naturally visible and hidden. It 's like the moment of "attacking from now on" when you get a light flash. This is also a device that emphasizes emotional expression.

G:
As I watched, I felt that the level of the fighting scene was rising rapidly as the number of stories increased ...

Seshita:
In fact, the competence of the on-site staff has increased. The more you do CG, the more you become better.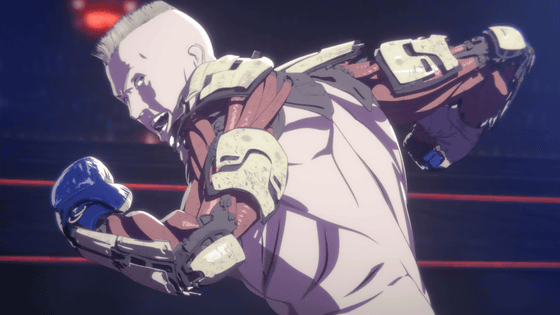 G:
Is the improvement in competence seen in episode units?

Seshita:
I agree. The later the second half, the higher the quality and the less time it takes to work.

G:
This time, Director Seshita has surprisingly improved his ability. Was there any turning point?

Seshita:
Is it a match against Malcolm? It's still an attractive character, so it's important to have a personality in your performance, not just fisting. I think Malcolm's psychology was well expressed in the Malcolm game. Of course, this is possible because of the high potential of Polygon Pictures staff.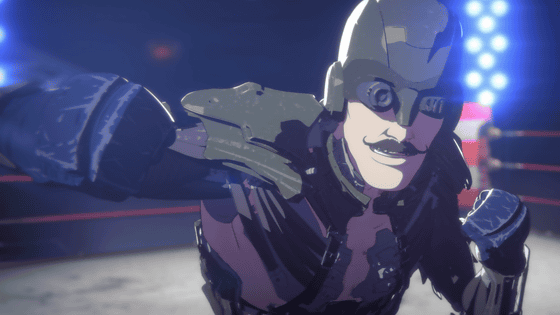 G:
Even in this work, there were many titles such as "What kind of work do you do?" With a rather long Katakana staff roll.

Seshita:
There is CG animation. It's a topic that you can just hold an event with only that commentary (laughs). Endroll is a mass of know-how: "What kind of organization is making video ≒ What kind of method and workflow is making work".

G:
A picture of Polygon Pictures' work production pipeline is shown in the
CG-ARTS Educational Report
in March 2011. Is it still like this?
CG-ARTS Education Report See the current state of CG education in Japan and the world
https://www.cgarts.or.jp/report/rep_ks/rep0311.html


Seshita:
I think it's almost like this.

G:
So far, I think Mr. Seshita has cleared various issues for each work. Is there anything that could be cleared in 'Levius'?

Seshita:
I agree. I have been able to clear it, I have been making a long story animation using Cellulk CG method from `` Sidonia Knight '', but `` Levius '' may be the work closest to the feeling of band decine and graphic novel I don't know. Of course, we will continue to pursue expression. I would like to make the visuals that I want to decorate each frame with a poster and the immersive feeling in the story space even higher. That's right ... 'Levius' had a shocking event while it was being made.

G:
impact?

Seshita:
" Spider-Man: Spider Bath ". It's been a while, I dropped popcorn at the movie theater (laughs)

G:
As for Mr. Seshita, where did you get the shock?

Seshita:
Well everything. There was an answer in front of me. After that, I'm worried and I can't do the same thing, so I'm looking for it again (laughs). But "Levius" is a work that points to one of the next directions.

G:
This interview is conducted at the pre-delivery timing, but how far has it been completed?

Seshita:
The whole story has been delivered. I have a look at it all because there is a whole story (laughs). Of course (laughs). This work will be delivered at once rather than one episode every week, so I want you to take a look.

G:
I want you to enjoy the cuteness of Zack (laughs)

Seshita:
Zack is a really good guy! Thank you for the Zack (laughs)

G:
Thank you for today.

Netflix's original series "Levius" will be distributed exclusively worldwide today from Thursday, November 28, 2019.

◆ "Levius" work information
Lebius Cromwell: Nobunaga Shimazaki
Zachs Cromwell: Junichi Suwabe
Bill Weinberg: Takahiro Sakurai
Natalia Garnet: Ayane Sakura
Malcolm Eden: Yoshitada Otsuka
Hugo Stratus: Daisuke Ono
Mysterious Pretty: Saori Hayami
Dr. Crown: Mamoru Miyano

Original: Haruka Nakata (Shueisha Young Jump Comics Ultra)
General Director: Hiroyuki Seshita
Director: Keisuke Ide
Series composition: Koji Seko
Screenplay: Kenta Sugawara, Koji Seko
Production design: Naoya Tanaka, Ferdinando Patulli
Character design: Yuki Moriyama
Director of Photography: Katsunagi Mitsunori
CG supervisor: Kenji Iwata
Art director: Yuki Takayama
Color design: Hirono Noji
Acoustic director: Miwa Iwanami
Music: Yugo Kanno
Animation production: Polygon Pictures
Production: Polygon Pictures
© Haruka Nakata / Shueisha Polygon Pictures