It turns out that the transportation authorities earn billions of yen per year by selling personal information of drivers

by
Laura Gariglio
News siteMotherboard reports that there are cases in which the transportation authorities earn tens of millions of dollars (billions of yen) annually using personal information submitted when obtaining a driver's license The This "personal information buying and selling" is a legal act, but there is an increasing voice from organizations working on privacy issues.
DMVs Are Selling Your Data to Private Investigators-VICE
https://www.vice.com/en_us/article/43kxzq/dmvs-selling-data-private-investigators-making-millions-of-dollars


The California DMV Is Making $ 50M a Year Selling Drivers' Personal Information-VICE

https://www.vice.com/en_us/article/evjekz/the-california-dmv-is-making-dollar50m-a-year-selling-drivers-personal-information
According to Motherboard, the personal information sold varies by state transportation authorities (DMV: Department of Motor Vehicle), but the orthodox item is 'name and address', zip code, date of birth, phone number, and email address. May be included. However, several DMVs commented that they do not sell driver's licenses or social security numbers. Such information can be accessed and viewed remotely by individuals and companies authorized to view it.
As an example, sales in the DMV, California fiscal year 2014 were $ 41.56 million (about ¥ 4.5 billion), and in fiscal year 2018, it increased to $ 5.24 million (about ¥ 5.4 billion). Customers included LexisNexis, a data broker, and Experian, a consumer credit reporting agency. According to multiple sources acquired by Motherboard, 109 private research companies in DMV, at least 16 companies in DMV in New Jersey, at least 12 companies in DMV in Delaware, and about 20 companies in DMV in Wisconsin, I know I'm selling data. In Florida, it is uncovered that transportation authorities were selling information to more than 30 companies
and earning $ 77 million
.
A spokesperson for DMV, California, who has received a question from Motherboard about selling personal information, DMV is obliged to strictly protect personal information, and only disclose the information according to the instructions of the legislature and allow the subject. Responded that it was used only for the purpose for which it was approved.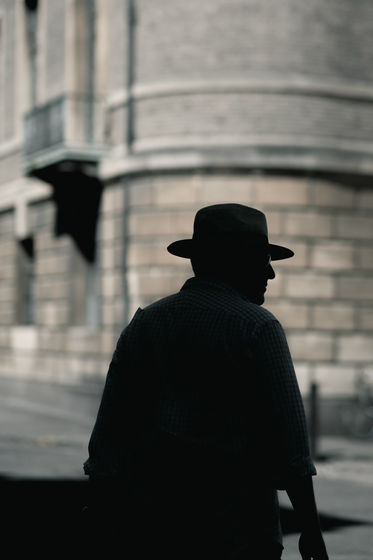 by Craig Whitehead

In the past, personal information registered in DMV could be viewed by more people, but in 1989 after actress Rebecca Shafer was shot dead by a stalker, to protect privacy `` The Driver Privacy Protection Act (DPPA) was created and access was restricted. However, in this case, the criminal man asked a private investigator to know Mr. Schaefer's address from DMV data, but DPPA has a wide range of exceptions including information sales to private investigators .

The network to eliminate domestic violence is to sell to the third party personally identifiable information to Motherboard, who has been abused including domestic violence, sexual assault, stalking, trafficking Commented that it was a very important safety issue for us, and whether such a person could be safe depends on keeping their address and other information private.

Senator Ron Weiden, who is working on privacy and surveillance issues on this matter, scrutinized the DPPA if DMV data could be misused, saying, `` Close the loophole being exploited to spy on Americans. I need to comment '. Democrat presidential candidate Senator Bernie Sanders said, " DMV should not benefit from personal information ."

It is natural that the DPAA created in 1994 does not fit in the age when the Internet is used, and experts have said that necessary parts should be changed.