What is the amazing way to reuse a huge abandoned wind turbine?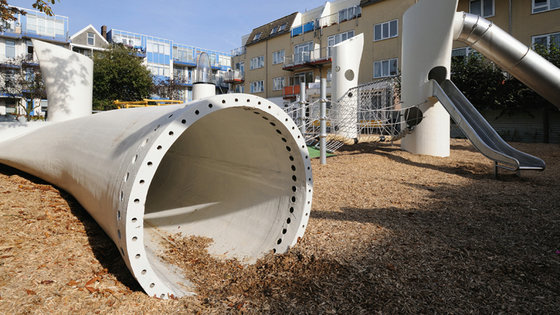 Wind power generation, which uses the power of the wind to turn turbines, has been introduced mainly in Europe because it enables clean power generation that does not emit carbon dioxide or radioactive waste, unlike thermal power generation and nuclear power generation. However, a huge wind turbine is difficult to maintain, and the major disadvantage is that it takes considerable cost and effort to repair and dispose of it. A novel reuse method for such abandoned wind turbines is being considered in the Netherlands.

wikado playground | Superuse

https://web.archive.org/web/20150511225149/http://www.superuse.org/story/wikado-playground-1/
Wikado Playground is Built From Recycled Wind Turbine Blades in The Netherlands
https://inhabitat.com/author/bridgette/
Wikado Playground: Kids playground built from discarded wind turbine parts – Life & Soul Magazine
https://lifeandsoulmagazine.com/2017/11/12/wikado-playground-kids-playground-built-from-discarded-wind-turbine-parts/
Wikado Playground,
a children's park, opened in 2008 in
Rotterdam
, the second largest city in the Netherlands.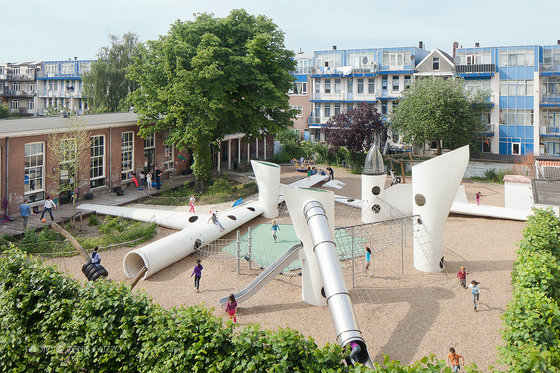 A lot of huge playsets with unique shapes are installed in a park of about 1200 m 2.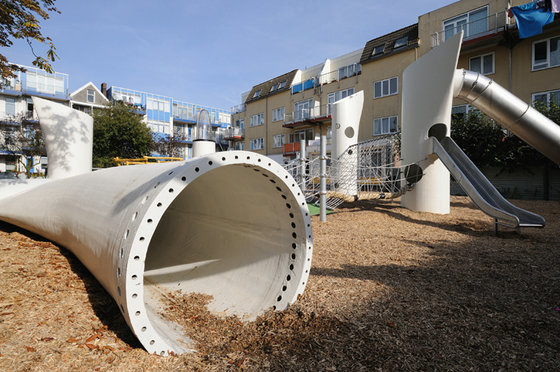 In fact, all of the Wikado Playground playsets were made using five discarded wind turbines.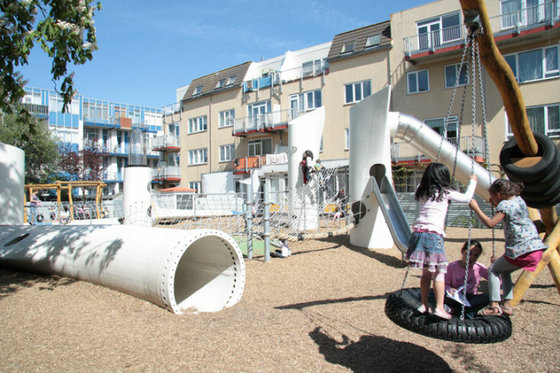 In the Netherlands, which has been actively introducing wind power generation since the 2000s, how to deal with broken and discarded wind turbines has become a major issue. Until now, old wind turbines had to be landfilled, but Rotterdam's recycling company,
Superuse Studios,
made a name for itself and proposed a construction project for the Wikado Playground.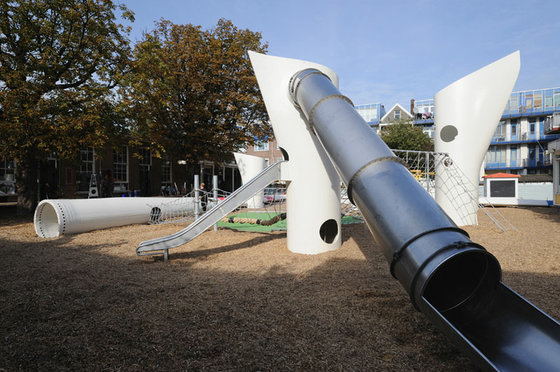 In 2012, Superuse Studios also built a bench at the Port of Rotterdam using the propeller part of wind power generation.

REwind Willemsplein --Superuse Studios
https://www.superuse-studios.com/projects/rewind-willemsplein/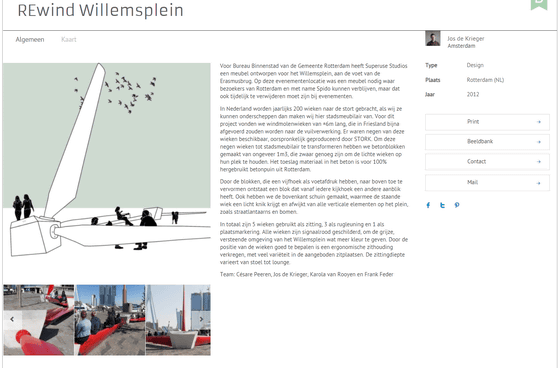 In addition, Superuse Studios has also launched unique recycling projects such as 'rebuilding an abandoned ship into a movie theater ' and ' reusing used airplane seat belts for fashion belts'.