A huge advertisement that makes Orange Pixel 4 and Google Assistant `` Set a reminder on October 15th '' appeared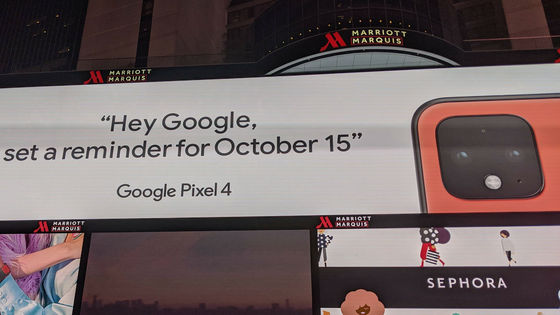 As Google 's "Pixel 4" and other events have been announced
, the huge date that sets the event date as a reminder has appeared in Times Square in New York.


I'm in times square and there's a pixel 4 Advertisement: GooglePixel
https://old.reddit.com/r/GooglePixel/comments/d5c6v8/im_in_times_square_and_theres_a_pixel_4/

The photo was published by Redousit user LousyTX, and the location is New York Marriott Marquis in Times Square. "Hey Google. Set a reminder for October 15" and the wording of the event schedule and the orange Pixel 4 back are used.


NVRLand has posted a photo looking up from below.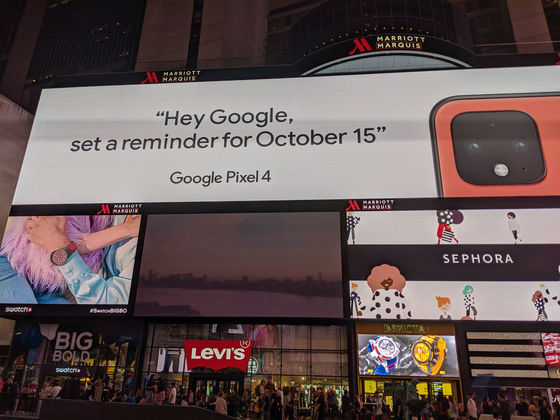 The fact that Pixel 4 is available in black, white, and orange has already been leaked by a user named Weibo.