How to hypnotize chickens?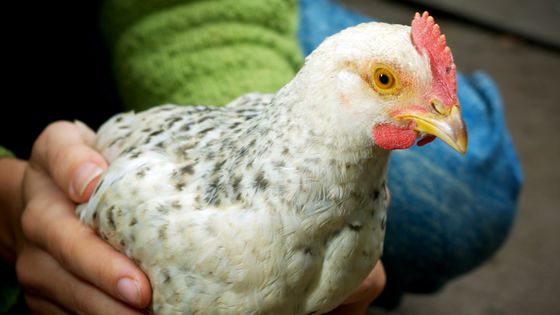 By
rozum
A way to hypnotize chickens to "stiffen" them on YouTube.
How To Hypnotise A Chicken
https://web.archive.org/web/20071009083136/http://howtodohypnosis.com/hypnosis-fun/how-to-hypnotise-a-chicken
Chicken Charming Ohio Style-YouTube
A man in blue clothes holds the chicken firmly with both hands, and lowers his head so that the red sagging part called "
meats
" in the chicken jaw reaches the ground.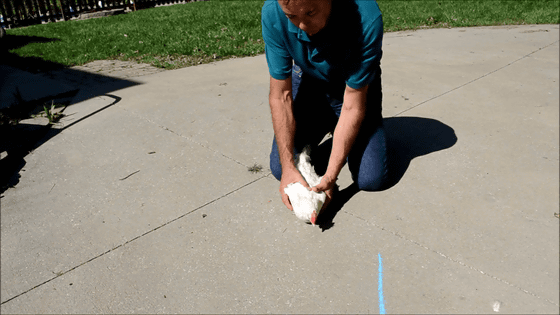 After that, just draw a line about 30cm straight in front of the chicken with chalk.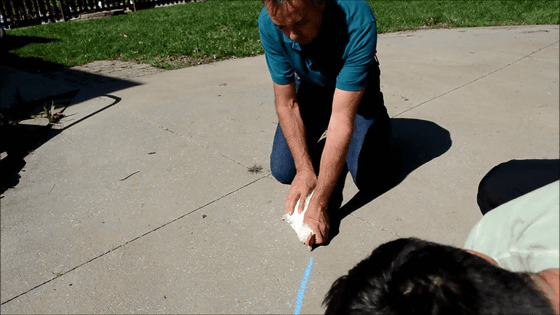 The chicken then stiffened and stopped completely.



It does not move while staring at the chalk line.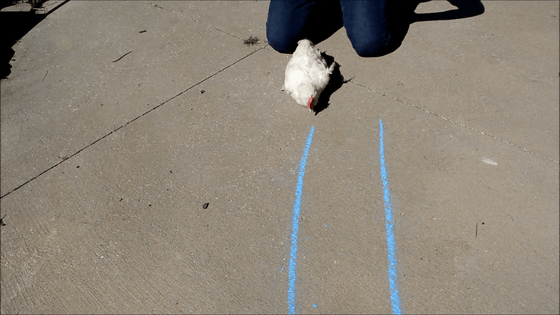 When I hit 'Pan', the hypnosis was released and the chicken ran away. The hypnotic state can be canceled naturally by touching or the passage of time, but it seems to last for at least 30 seconds.



Since it does not move at all during hypnosis, it can be turned upside down to make it look like this. It seems to be useful when applying medicine for trauma and tick treatment.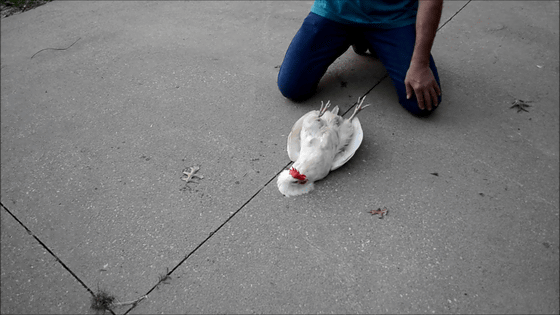 According to Hypnotic World, a hypnotic information site, it is common to use a chalk to hypnotize a chicken, but even if there is no chalk, the chicken can be fixed by sleeping firmly on a flat surface for about 30 seconds It is said that it takes hypnosis. According to HB Gibson, who wrote the book ' Hypnotism: Its Properties and Uses ', hypnosis applied to chickens lasted up to 3 hours and 47 minutes.

It was possible that the chicken would be a kind of " pseudo-death ".