A movie in which the super celebrity Kim Kardashian played over 20 million times in just three weeks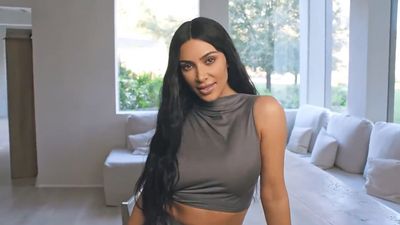 A movie about the question of
Kim Kardashian
, who is a wife of
Kanye West
, a musician and active as a model and actress, asking questions from private to personal thoughts, has been released on YouTube. The interviewer is in a luxurious house, and it is an impressive movie that shows the appearance of West playing with children.
73 Questions With Kim Kardashian West (ft. Kanye West) | Vogue
What appeared to open the door that seems heavy ...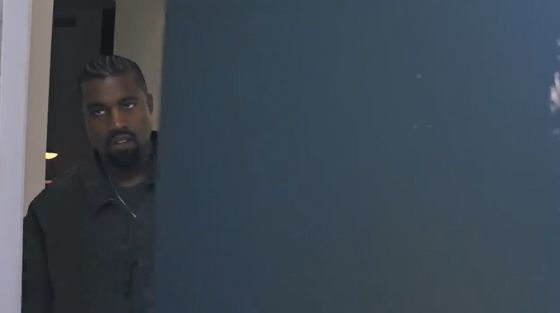 Kanye West. 'We will start asking questions from now,' said the interviewer, 'I'm ready,' said Norinori.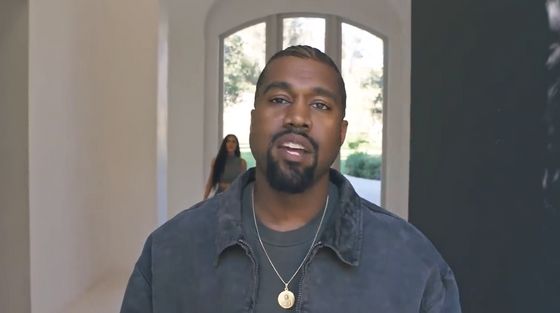 However, Kardashian, who appeared from behind, added a tsukkomi, 'My interview.' Kanye, who was said to be 'because the child is in the room,' dismisses it.



Kim who is the protagonist of this time is a dress full of celebrity though it is inside the house. As soon as the interviewer asks, 'Is it unusual to be with my family?' Kim answers 'It's really unusual. You are lucky.'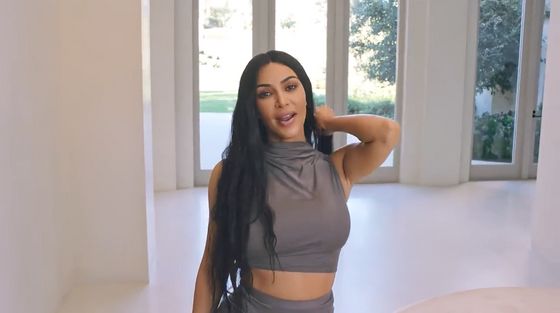 The question, 'What did you get up in the morning for 30 minutes?' Answered, 'I got up at 5:45 am and brushed my teeth and went to the gym.' It seems natural to do brisk activity from morning, and it seems not to spend every day in laziness.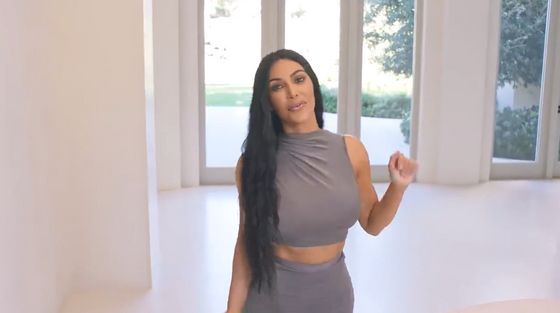 Kim looks happy when interviewers give up the house. For the question, 'What is the recently used KIMOJI (specially made pictograms made by Kim)?' I said that my daughter North used the KIMOJI blowing bubbles.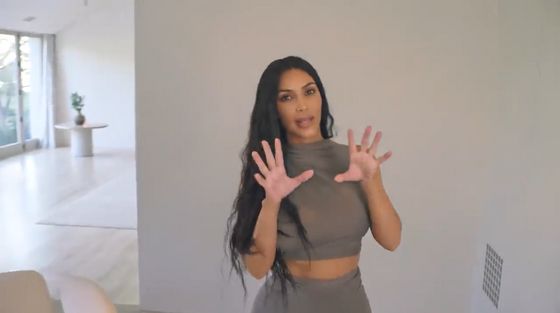 Walking in the house, you can see the three children and Kanye playing on the bed. The appearance of Kanye shouldering a child who eats sweets may be rare. The question 'When is the most rewarding moment as a mother?' Is answered, 'When you can say that your child loves you'.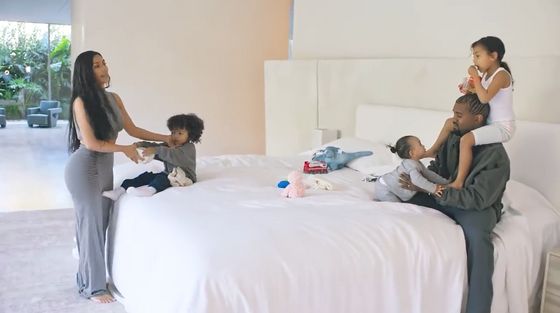 When the child got fired, I was worried during the interview, 'Are you okay?'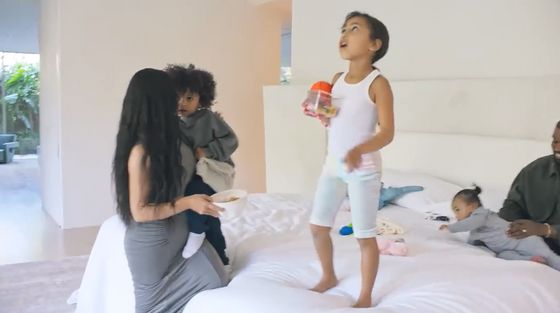 When asked, 'What's the secret of being a good parent?' Kim said that he had a group chat with his sister and was always receiving advice on parenting.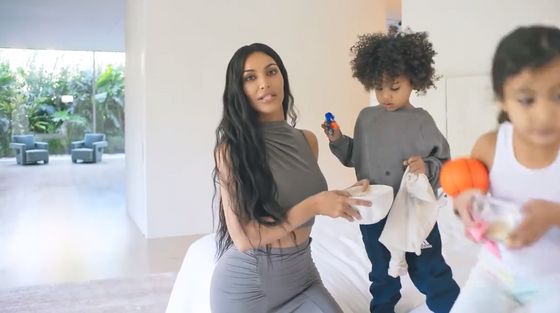 Then Kanye shows a playful side: 'I can join the chat?'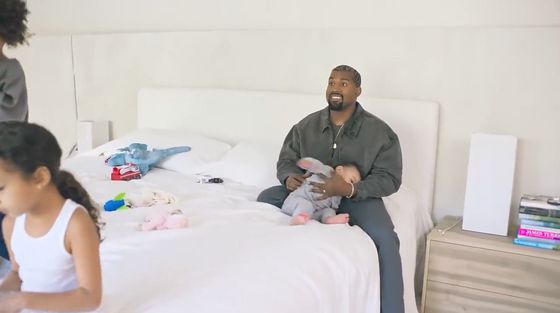 'What is the most important thing you want your children to understand?' 'Be kind and treat everyone equally' 'And what did your children tell me?' 'Children ask me Patience and the important things in life taught me what to do, etc. ', followed by questions about children.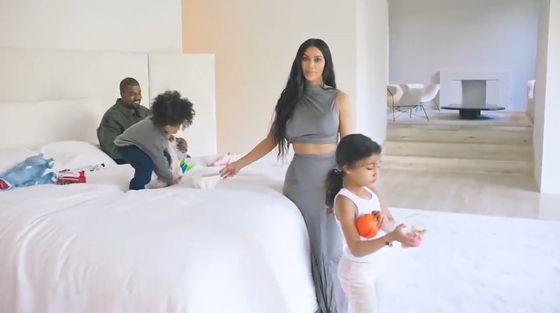 Kanye, who was suddenly told by Kim that "baby?", Was crazy about playing with her children, she did not listen to her. Kim always likes the point that Kanye has himself firmly.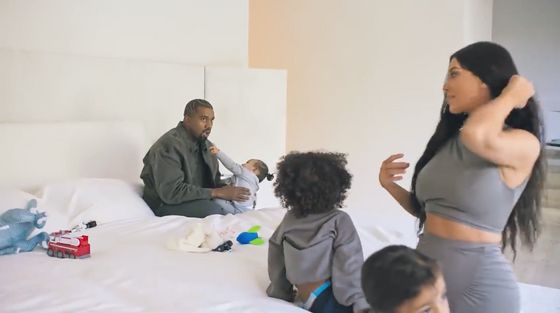 Even in the middle of the interview, the children want to play with Kim and the questions do not advance easily. 'I'm sorry, can you tell me one more time?' Kim often asks the interviewer a question.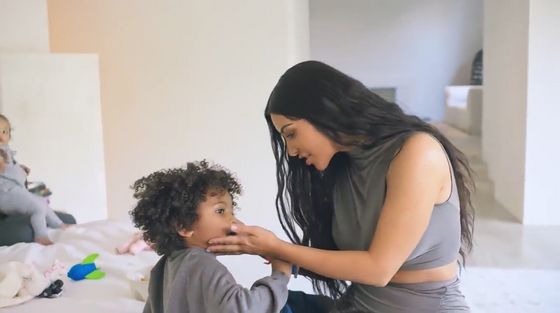 The question, 'When did you think Kanye was your partner?' Answered 'When we met at a Paris fashion show'. Then asked Kanye, 'When did you think Kim was your fate?'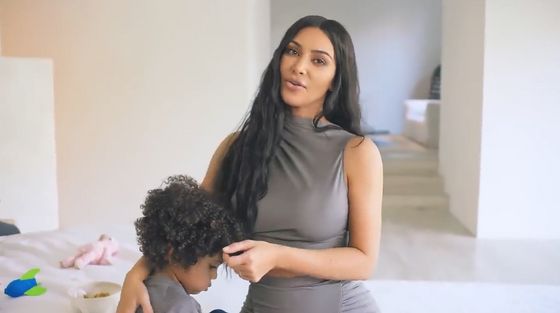 'I wonder if I saw a photo with
Papa Hilton
's
Paris Hilton
,' said Kim laughing, laughing.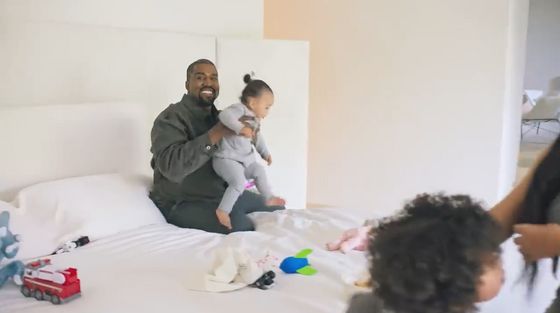 'What Kanye taught me?' 'Canyan taught me to have confidence.' 'What did you teach Kanye?' 'Proud to have taught you how to save money. Kanie who heard the exchange saying 'I think to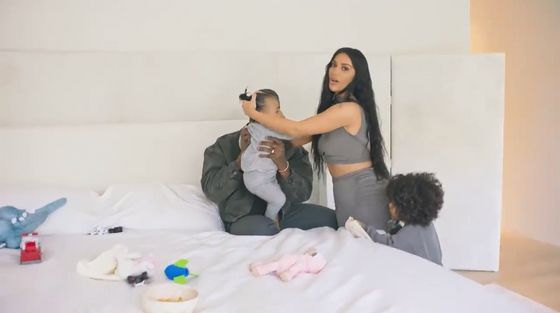 'But I haven't heard it seriously,' he says.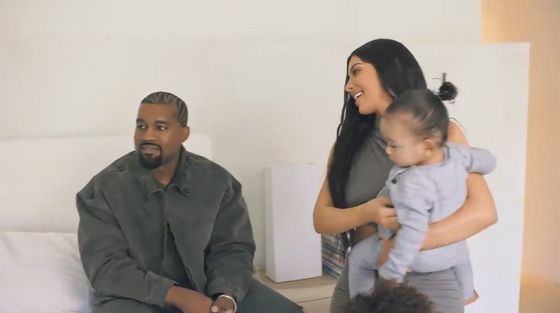 Interviewer and Kim will walk around the house further, leaving Kanye as a talisman for the children. 'How about living in
Calabasas
?' 'Very cold' 'Where do I live other than Calabasas?' '
Beverly Hills
' 'If not Los Angeles?' '
Bahamas I
wonder' and so on.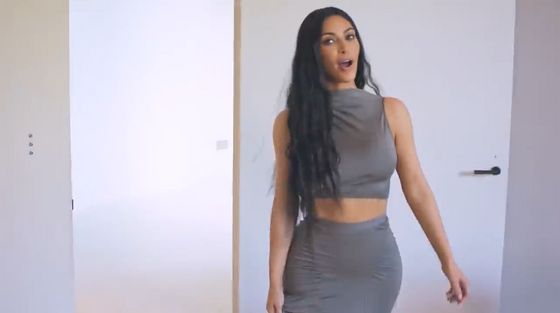 The question, 'Who is the most respected?'
Mentioned
his mother,
Chris Jenner
.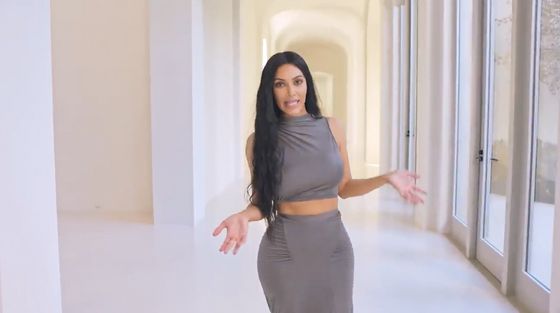 As for the hate thing is the closet which is not arranged, the feeling to the paparazzi by the feeling of the day, if you can eat dinner with someone regardless of life or death, I would like to eat with Mr.
Robert Kardashian
who is now dead, etc. Kim one after another Will be clarified.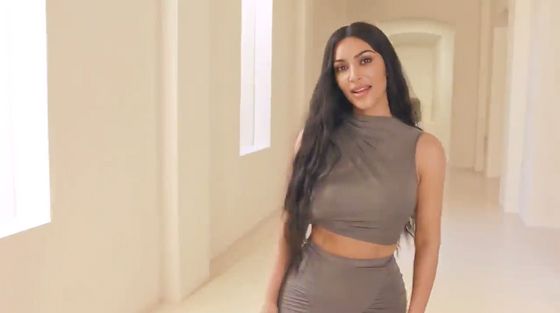 While walking around in the house, the interviewer discovers the piano. According to Kim, it is
Steinway
's piano, but unfortunately Kim has abandoned the piano lesson.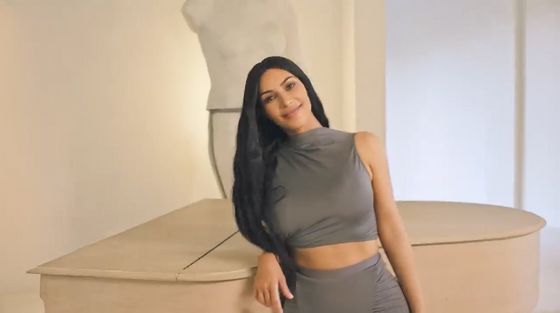 Questions about the film pop up, such as 'What is the last movie you laughed on?', 'The
Incredibles Family
', 'What is your last crying movie?', And '
Ben is Back
'. When I asked about my personal experience of crying recently, when I inherited the host of the Christmas party from my mother Chris, it was said that Chris got crying because she filled her emotions and she cried.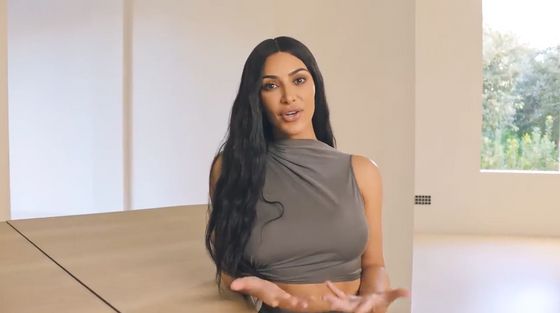 Even with Instagram, which has over 100 million followers and is gaining huge popularity, Kim is surprisingly less than half an hour using Instagram in a day. The photos are up instincts and follow the instincts, saying they are 'crazy' about having 130 million followers. It seems that too many DMs are received from the fans and they can not be read at all. When asked, 'What is the most crazy thing the fans did?' The answer is, 'You are asked to' become adopted '. The interviewer also responds with an astonishing response: 'That's ... it's a pretty funny story.'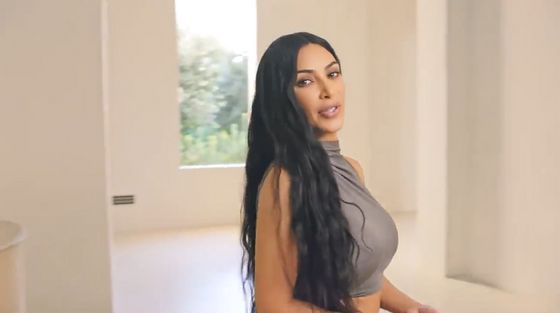 'What do you think about the negative coverage of social media and the general media?' 'To be honest, it is hard to ignore just that.' 'If I express myself in three words?' 'I am myself I hate to explain myself. '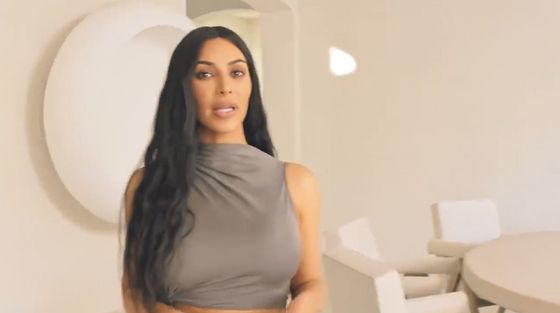 However, the interviewer was silent and changed the question slightly and asked again, 'Are there any words that other people often ask when explaining you?' While laughing, Kim answered, 'Sweet and wise, and later is kind,' and answered, 'I think that the evaluation is correct?'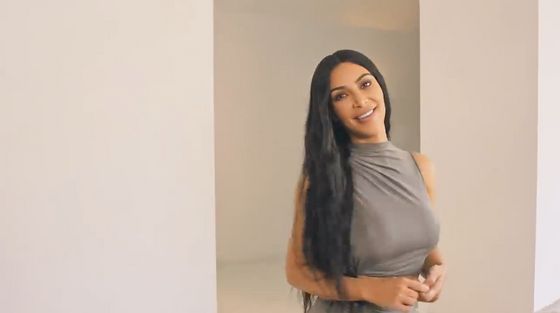 The question 'Are there any hidden talents?' Confesses that there is an amazing feat, 'A person with a carious tooth can understand the smell'. The place has been moved to the kitchen before long.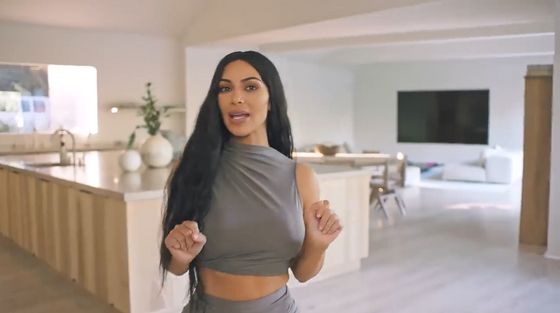 'Who would you consult when you need advice?' 'Mother' 'What advice did you receive so far?' 'Don't announce things until you are ready'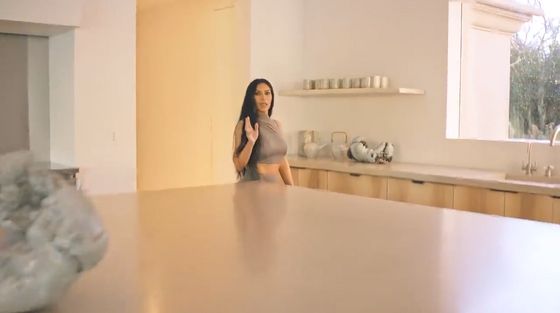 Since his father, Robert, was an Armenian-American, questions such as 'What's your favorite with Armenia?' Kim seems to like Armenian food. 'I hate any questions?' 'I ask about what I'm doing' 'I like the questions?' 'I hate asking the questions'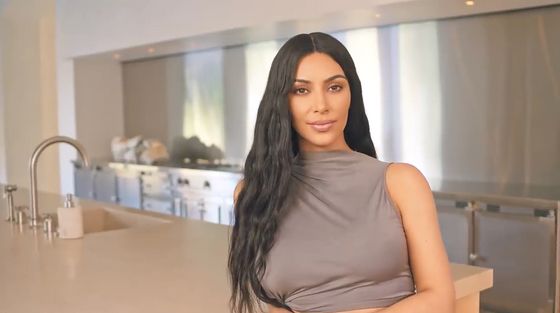 The question, 'What's the strange Uwasa about myself so far?' Said that when I was single I often struggled that I went to a place where I had never been, and so on. 'I killed the raccoon with the high heels that I was wearing,' he said.



The question 'Aren't you thinking that you did not do that in the future?' Answered 'Going to law school'. Kim started a four-year internship at a law firm in San Francisco in the summer of 2018,
and is reported to be taking a legal examination by 2022
.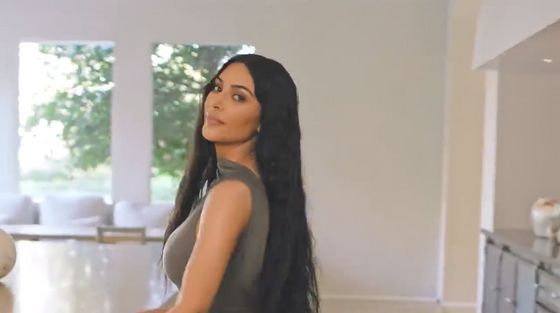 'What do you think that the person who actually met you would be surprised?' 'That is shorter than the person' 'A moment of pride in your life?' 'To be honest, I am with Kanye every day I'm proud of it. '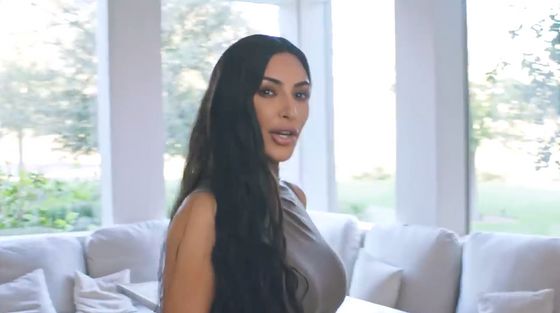 During the interview, Kim places a video phone call to his mother, Chris, calling him 'Hey, Mom.' With the screen of the smartphone facing the camera, Chris seems surprised. We are exchanging 'You are in the process of recording?'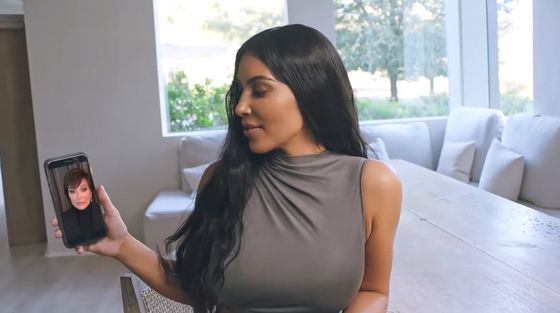 In response to Chris's complaint 'Why didn't you call me?' Kim answered, 'Because I will stand out more than me when my mom comes out,' and while laughing while Chris was talking, she called while laughing Have ended.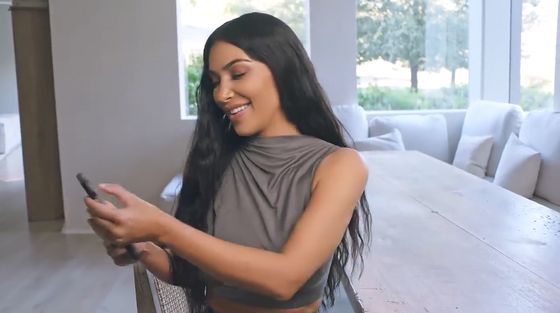 in Video, Posted by log1h_ik